Downtown Oshkosh is home to several developments that will reshape the city's landscape. Merge Urban Development Group began construction on the first of what could become three projects — the Brio Building at the intersection of Pearl and Jackson streets.
Located in one of Oshkosh's opportunity zones, the Oshkosh Food Co-op's 8,000-square-foot store will occupy Brio's first floor, with 60 apartments on the building's second to fifth floors. Brio is centrally located between the University of Wisconsin-Oshkosh and downtown.
Merge, which has offices in Cedar Falls, Iowa, and Madison, is already planning for its second Oshkosh project, Mackson Corners. That development, which partially faces the Fox River along with Jackson Street and Marion Road, will feature residential unit sizes from micro units and studios to 1,200-square-foot townhomes. Retail space will also be available.
Along the shores of the Fox River and Lake Winnebago, the Sawdust District is another area primed for redevelopment. When the Menominee Nation Arena — the home of the Wisconsin Herd — opened in 2017, it became a catalyst for future developments. Oshkosh's Redevelopment Authority recently razed three buildings in the area, and the city is sending out requests for proposal to developers to see what ideas they may have for the space, whether commercial, residential or a mix of both.
Arlo Steel's former building, which is in the Sawdust District, is now for sale after the company moved to its new 194,700-square-foot distribution and processing facility on Poberezny Road.
The district also includes the Pioneer Island and Marina property, which is in another one of Oshkosh's opportunity zones. A developer continues to work on plans to turn the area into a mixed-use destination that visitors can access via car or boat. While the Pioneer Inn is long gone, the marina is still open and had a busy 2020 summer.
Along South Main Street across from the Sawdust District, a developer is looking at turning the 100-year-old former Miles Kimball building into apartments. With more people living downtown, the demand for retail and service businesses will continue to grow.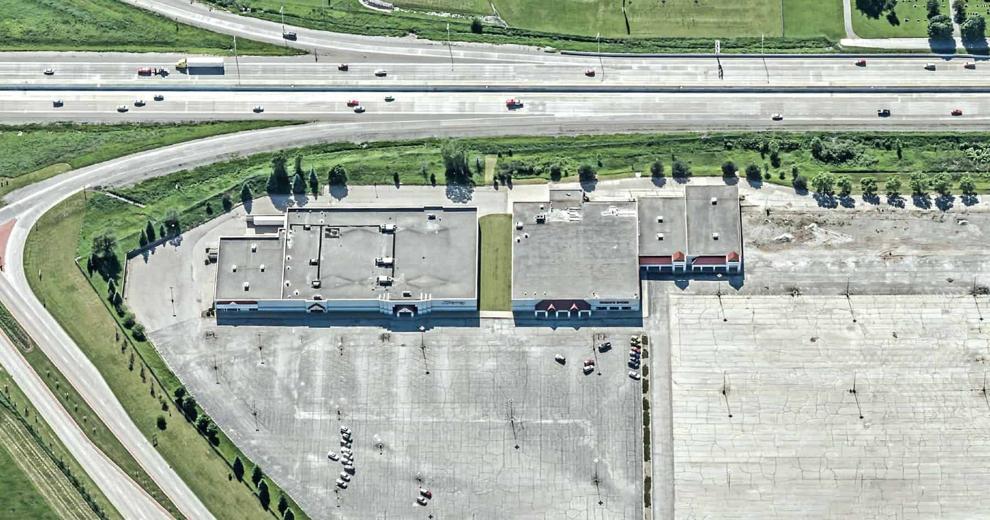 Aviation Plaza gets new life
A property with prime visibility along Interstate 41, Aviation Plaza underwent a significant transformation during the past 18 months. The blighted 27-acre site along Highway 44 located near the Experimental Aircraft Association headquarters and museum benefited from nearly $22 million in new investment.
Once home to Walmart, which moved in 2003, and J.C. Penney, which closed in 2015, Rogan's Shoes remained as the only tenant. The city received a Wisconsin Economic Development Corp. Idle Sites grant to assist in the redevelopment project and created a TIF district to help support infrastructure improvements on the site.
Over the summer, the Mineshaft Restaurant opened on the former Walmart site. The new 35,626-square-foot restaurant required more than $16 million in investment with the potential to eventually add 200 jobs.
Extreme Customs, one of the fastest-growing aftermarket online wheel, tire, suspension and auto accessory businesses in the country, moved from its previous Oshkosh home into the former J.C. Penney building. The project, including some remodeling and the addition of an onsite retail presence, was an investment of $5.6 million.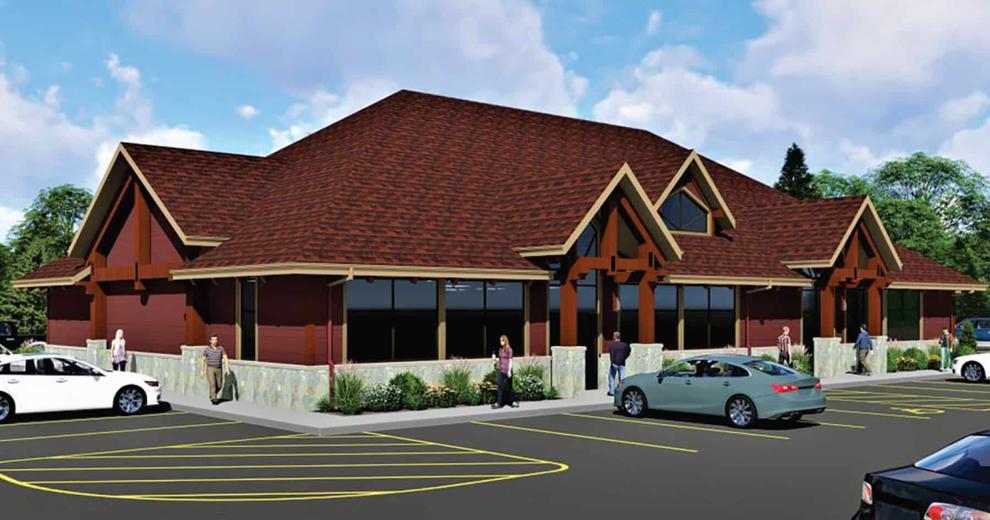 Oshkosh Corp. spurs more growth
Since Oshkosh Corp. opened its 191,000-square-foot global headquarters a year ago on the site of the former Lake Shore Golf Course, several developers and businesses have announced plans for nearby properties. CLA is leaving downtown Oshkosh and moving into a building on Oshkosh Avenue, while Residence Inn
plans to open a new hotel nearby. Dunkin' has also announced plans to build along the Oshkosh Avenue corridor. Another national restaurant chain, Chick-fil-A, is opening a new restaurant on the other side of U.S. 41 near Dick's Sporting Goods.
The City of Oshkosh has released its plan for the 70-acre Lakeshore Park, which surrounds Oshkosh Corp. A river walk in the park and in front of Oshkosh Corp. connecting to the Tribal Heritage Crossing Trail over Lake Butte des Morts and the regional Wiouwash Trail opened last spring. The rest of the park is divided into east and west sections with Oshkosh Corp.'s building dividing the two.
The west park will focus on a large lawn space with earthworks mitigating freeway noise and focusing visitors' attention on the network of restored and connected ponds. An art installation is being considered for the largest of the earthworks, which will also serve as a lookout.
The east park is focused on Lake Butte des Morts and aims to physically and programmatically connect to and complement its neighbors, Mary Jewell Park and Rainbow Memorial Park. A four-season multipurpose building for community and private events is also planned for this side of the park as is a splash pad, plaza, a fishing/personal watercraft pier and a cobble beach.
Wittman Regional Airport getting new terminal
Wittman Regional Airport began construction of a new general aviation terminal facility this spring. The terminal project has been in the works for several years. It includes demolishing two existing structures located on 20th Avenue and replacing them with a single facility to serve the airport, community and flying public. One of the buildings being demolished is the airport's commercial terminal, which has sat unused since 2003 when commercial air service to Wittman ended. The other building being replaced is the current general aviation terminal facility, which was built in 1958.
Construction on the new, single-story 12,500-square-foot terminal began in May with plans to have it finished by next summer. In addition to serving general aviation air traffic, the building will provide space for Basler Flight Service, airport administrative offices, a rental car operation and meeting rooms available to the public.
The terminal project is part of a larger vision for the airport, which includes creating a master plan for the site, constructing a taxiway to serve potential new businesses in the Aviation Business Park, improving the conditions of existing runways and replacing older hangars.
Providing a lift
In 2019, the Greater Oshkosh EDC worked with Lutheran Social Services of Wisconsin and Upper Michigan, the East Central Wisconsin Regional Planning Commission and Feonix Mobility Rising to create Winnebago Catch-A-Ride. A volunteer-based service that charges riders a nominal fee, Winnebago Catch-A-Ride provides more than 200 rides each month. The program is considered a workforce development initiative since it provides transportation to work for employees who need it.
The Greater Oshkosh Economic Development Corp. is helping businesses dealing with economic losses due to the COVID-19 pandemic in Oshkosh and throughout Winnebago County through two loan programs. The low-interest loans help keep businesses financially solvent while complying with the enforced health and safety regulations.
As of early September, the Greater Oshkosh Emergency Response Loan Fund has provided 18 loans worth $175,000 to Oshkosh businesses, while the Winnebago County Rapid Recovery Loan has provided 33 loans worth $303,000 to 32 Winnebago County businesses. Both loan funds still have remaining money that can be distributed.
Visit greateroshkosh.com/doing-business/covid-19-emergency-response-loan.