The story of Sachin Shivaram, a would-be lawyer with an Ivy League education who abandoned his earlier aspirations to pursue a career in the steel industry, should cast aside any doubts about the power of the written word to move and inspire.
Shivaram, who grew up in the Milwaukee suburb of Glendale and completed his higher education at Harvard, Yale and the University of Cambridge, was in law school and on track to become a lawyer when he read Ayn Rand's "Atlas Shrugged," a book that changed the trajectory of his life.
The dystopian novel tells the story of two lovers, railroad executive Dagny Taggart and steel tycoon Hank Reardon. While the book has a reputation as a darling among conservative and libertarian thinkers, Shivaram says it was the story that drew him in. Abruptly, he decided he didn't want to be a lawyer and wrote to a steel company saying he had become interested in working for the industry "after reading this book."
"Now, it sounds absurd," Shivaram says, but someone from the company read the letter and decided to take a chance on him. He spent a summer working for the company and decided it was indeed what he wanted to do.
"I loved it. It was everything I thought it would be working for a steel company — the operations, the people, just the magnitude of everything," he says.
Shivaram finished his third year of law school and went on to pass the bar exam. In the meantime, the company he'd been working for bought a company in Mexico and Shivaram went to Mexico to work on the acquisition. He and his wife, who he had recently married, would go on to live and work in Mexico for the next four years.
The ensuing years brought opportunities at other companies and roles in Brazil, Houston, Michigan and Mississippi, but through it all Shivaram held onto another dream: moving back to Wisconsin.
"All throughout that, I always kept my 414 number, always knew I'd somehow end up back in Wisconsin," Shivaram says.
After he and his wife started a family, the wish became more urgent and it was around that time that a former colleague messaged him about a leadership opportunity at Samuel Pressure Group in
Marinette. Shivaram took the president role and commuted from Houston for a year before he and his family moved to De Pere in 2017 — he calls his wife, who grew up in Nepal and works for McKinsey & Co., a real trooper for her willingness to embrace the change.
A couple of years later, he faced the prospect of needing to move to California for his job. He and his wife wanted to remain in Wisconsin, and fate once again intervened when the CEO position at Wisconsin Aluminum Foundry in Manitowoc opened up.
Shivaram stepped into the role in June 2019, becoming the first non-family CEO of the 112-year-old family-owned company. A dream job secured, a home and community his family loved, everything had fallen into place — until March 2020.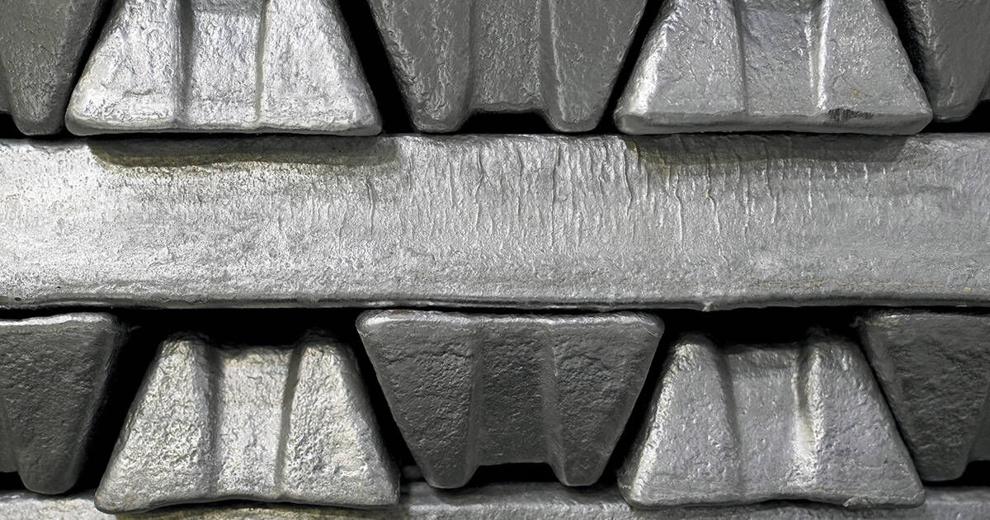 Pandemonium
Shivaram was less than a year into his tenure when the pandemic began to unfold. He and his leadership team began assessing the situation in February, and Shivaram saw it as a shock to the economy but assumed it would resolve quickly, a hope that began to fade in March.
"The pace of learning was so fast, that you'd think, 'Oh, did I think that a week ago? How idiotic of me?'" he says.
WAF, whose primary business is its foundry but which also has a cookware division and a machine shop, was lucky in that it was in a strong financial position at the beginning of the pandemic. Still, it began taking proactive steps to secure its footing, including drawing down on credit lines to bring more cash into the company.
The manufacturer's board wanted to focus on taking care of WAF's employees. The company boasts an average tenure of 22 years, and foundry work "is like an art," Shivaram says. If WAF lost people, it risked not being able to bring them back.
The foundry kept everyone on the payroll, but sales crashed. In April, it saw more cancellations than orders and didn't need about 60 percent of its workers. Under normal circumstances, that would lead to layoffs, but WAF retained everyone and had them stay home. It also maintained 100 percent of health care benefits — where usually it would pay 80 percent of premiums — and provided a 25 percent premium to anyone who did need to come in, a situation that persisted for three months.
In June, the company was losing money but remained financially secure. Around that same time, orders began to rebound, with sales of consumer goods in industries WAF serves, such as cookware, lawnmowers and motorboats, picking up.
By the end of that month, employees began coming back. The company took advantage of a State of Wisconsin workshare program that allowed people to work four days per week and take unemployment on the remaining day. "Our people made it through the period financially healthy," Shivaram says.
In true roller-coaster fashion, sales at the end of July had come back stronger than they were in January. Business has been booming ever since. The plant is running around the clock, and hiring has been 12 percent higher than it was at the beginning of 2020.
"It's a year I never want to live through again," Bob Braun, president of the foundry division for WAF, says of the tumult. Shivaram agrees that it was a surreal year of "disbelief, death and now better than ever."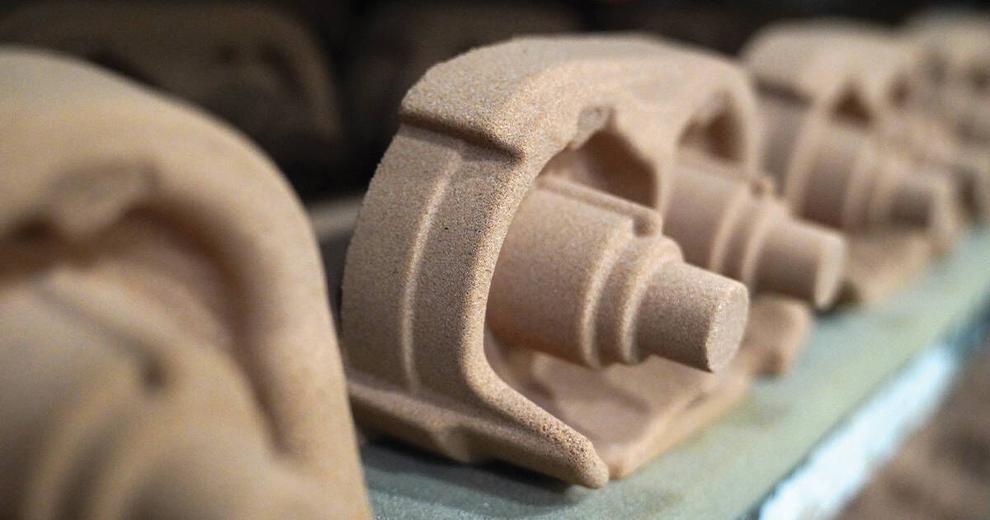 Though WAF emerged strong, operating during a pandemic proved challenging, and the company's workforce has been hit hard by illnesses and quarantines. "Right now, our workforce is 5 to 10 percent less effective than our actual number would indicate because we have that many people out," Shivaram said in late November.
Amidst the adversity, though, a curious phenomenon emerged: The WAF team drew closer together than ever before. The change came down to consistency, says Shivaram, who also teaches a business ethics class at St. Norbert College. No one was traveling, few employees were working remotely and people saw one another every day.
Shivaram began writing a daily newsletter as a way to share information during a time when everything was evolving so quickly. Once he started, he couldn't stop and eventually it also became a place for jokes and levity. The newsletter continued for 105 days and Shivaram cataloged all of the volumes for posterity.
"Three days out of four, I'd be the butt of some humor … and I didn't have a problem with that," Braun says with a laugh.
Jokes aside, Braun, a 43-year veteran of the company who has a workhorse reputation, says it helped to have Shivaram communicating regularly during a time that was novel and confusing for everyone.
Shivaram says maintaining "relentless positivity" was important, all while also acknowledging the gravity of the situation. He strived to be open and honest about circumstances and what he did and did not know, and it was that willingness to be vulnerable that resonated with people. The evolution was a feat that hours of formal company culture education couldn't achieve.
"We could teach people about the values and we could say we were living the values, but until you have that bond, it's not that real. I think that's what happened during that coronavirus time, we built bonds," Shivaram says.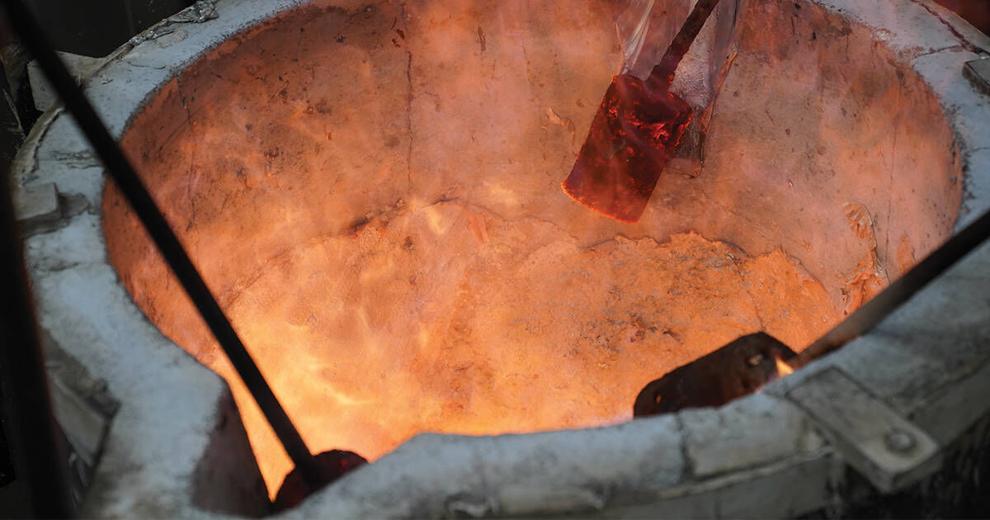 Forging ahead
While 2020 had many manufacturers experiencing the same bust and boom WAF did, Shivaram doesn't take any of it for granted. The industry WAF operates in is capital intensive, and a lot of foundries have gone bankrupt in recent years.
WAF is fortunate to have a strong reputation for its products, people, quality and 99.8 percent on-time delivery, he says. "We've earned it, for sure, but we're also blessed to be kind of in a group of manufacturing companies that are all doing pretty well."
As 2021 begins, the foundry finds itself positioned for growth. It's wrapping up a $10 million expansion project, which added a new production line that will soon come online.
The United States has seen a resurgence in general industry, Shivaram says. Some of WAF's big customers like Caterpillar and John Deere saw a tough first half of 2020, but they've rebounded. People are buying items like boats, mowers and hobby tractors, all of which require metal. The foundry is enjoying a strong market share as a result.
Shivaram has begun turning his focus to new markets and opportunities. WAF is already in the cookware market with some niche products such as griddles and canners. Its marquee offering is a heavy-duty pressure cooker that's used for serious, not hobbyist, canning. It's ideal for third-world environments — UNICEF is one of its biggest customers. The pressure cooker is made with a metal-to-metal seal, not a rubber gasket, which can harbor bacteria.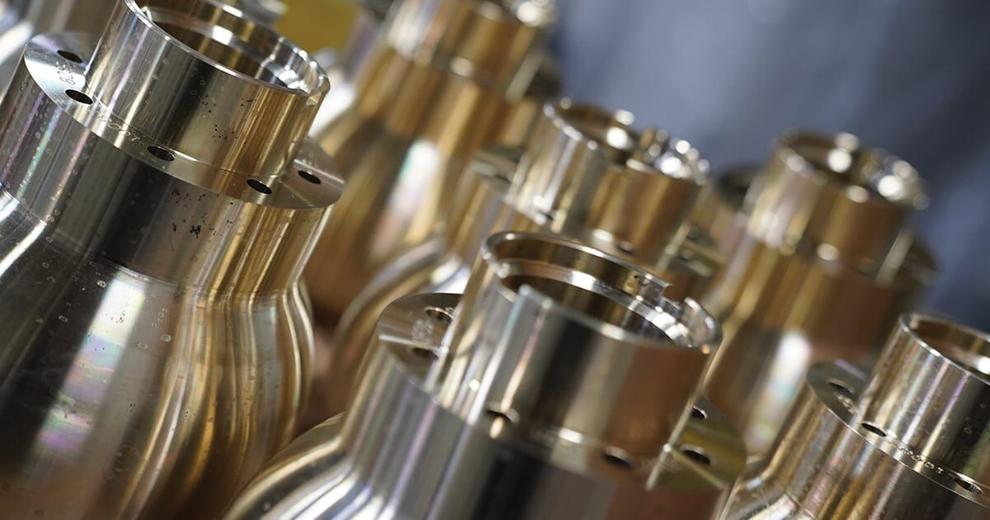 The company is exploring the possibility of expanding its presence in the consumer cookware market. Shivaram sees strong potential for a made-in-America cookware product. Retailers also are increasingly investing in domestically made products, he says, with Walmart dedicating $250 million to buy American-made consumer goods.
Longer term, Shivaram also is looking at pursuing acquisitions of companies that make products adjacent to those in WAF's portfolio. Large original equipment manufacturers often buy iron and aluminum castings together, but foundries make one or the other. You can't melt iron and aluminum in the same facility, he says. He'd like to see WAF become a one-stop shop, and the company already has a machine shop that works with both types of metals.
With business going strong, the company has access to a pool of money it can invest. It should be thinking of that as an investment fund that will allow it to diversify into other areas, not a cushion, Shivaram says.
That vision is part of what earned Shivaram an invitation to join the New North, Inc. board, says Tim Schneider, CEO of Manitowoc-based Investors Community Bank and co-chair of the economic development organization.
"He comes with great insight and great leadership abilities," he says of Shivaram. "He's engaged and involved and wants to make Manitowoc a better place."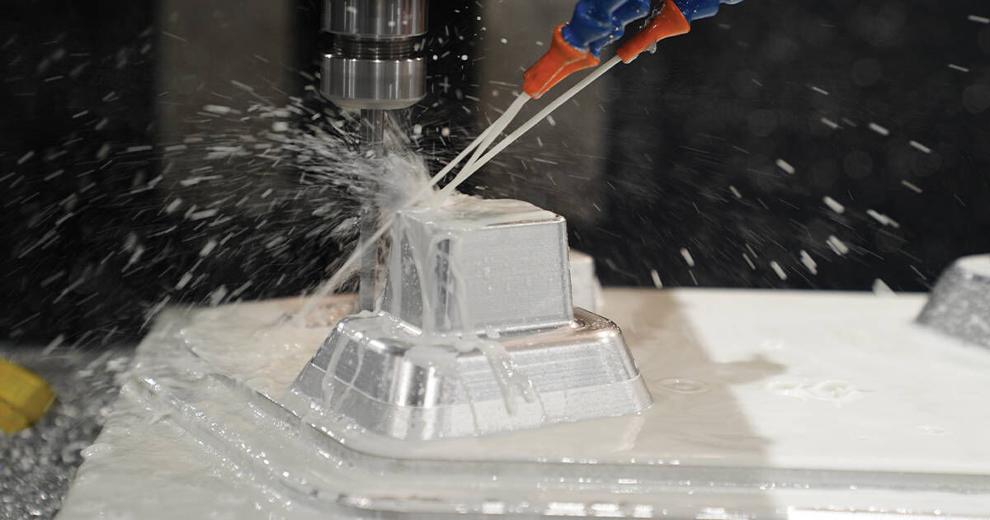 To execute the vision for WAF, the manufacturer needs to bring in a steady stream of new talent. The company offers a competitive average hourly wage of $23.50, which ends up being about $27 after benefits. It doesn't have a hard time bringing people in, but retaining them can be tougher. The labor market is tight and people have options. It's no longer like the 1960s or '70s, when people took a foundry job and considered themselves set for life, Shivaram says.
To help enhance its talent attraction efforts in the longer term, WAF recently donated $100,000 to the University of Wisconsin-Green Bay to create the Wisconsin Aluminum Foundry Engineering Scholarship fund through the UW-Green Bay Foundation. The Schwartz family, who has owned and operated the company since its founding in 1909, supported the endeavor. The scholarship is available to graduates of any Manitowoc County high school.
For those who dedicate themselves to a career at WAF, the company offers career development opportunities and promotes from within. Beyond that, the work couldn't be more gratifying, Shivaram says, never losing the passion that drew him to the industry in the first place.
"I just love that we can touch what we make," he says. "It's something so essential to the world."
Encouraging inclusion
Wisconsin Aluminum Foundry CEO Sachin Shivaram's parents moved to the United States from India in 1972, eventually settling in the Milwaukee suburb of Glendale. The greater Milwaukee area was home to a large Indian population, including many who spoke the same language Shivaram's family did, and he relished growing up in that large community that shared his heritage.
Northeast Wisconsin is home to a far smaller population of people from India, and Shivaram has made it a priority to educate the community about Indian culture. He serves as a leader for nonprofit organization IndUS of Fox Valley, which is dedicated to education efforts and strengthening ties between the people of Northeast Wisconsin and the Indian community. It holds an annual banquet that's open to the public and does outreach in schools.
Shivaram, who's experienced displays of ignorance and bigotry about his culture, says it's important to keep up the work of diversity and inclusion. To learn more about IndUS, visit indusfoxvalley.org.
Wisconsin Aluminum Foundry Co.
Headquarters: Manitowoc
What it does: Focuses include aluminum casting, molding and engineering. In addition to the foundry, it has a cookware division and machine shop.
Year founded: 1909
Number of employees: Approximately 400
Of interest: It's played host to politicians from both sides of the aisle, with Sen. Ron Johnson, R-Wis., visiting in October 2019 and President Joe Biden making a campaign stop there in September, an experience CEO Sachin Shivaram calls both an honor and "a whirlwind within a whirlwind" amidst the pandemic.
Website:wafco.com