Sometimes another person's words so flawlessly capture a moment in time, it is stunning to contemplate the parallel.
That's the case for David Bolland as he reflects on this passage from "The Plague," the 1947 novel by French philosopher Albert Camus: "What's true of all the evils in the world is true of the plague as well. It helps men to rise above themselves."
While the words ring eerily true in this time we're all experiencing, this isn't the first experience Bolland has had of being called to rise above himself.
Bolland was an up-and-comer and two years into his tenure with Plymouth Foam when the family-owned company suffered an unspeakable tragedy. In February 2005, Plymouth Foam co-owners and brothers Scott and Vance Roberts died in a plane crash.
The twin-engine plane carrying the brothers, along with Plymouth Foam Vice President Mike Borzcik and pilot Paul Riddle, took a nosedive in foggy conditions and crashed in southwestern Michigan, killing the pilot and all three passengers.
Overseeing sales and marketing at the time, Bolland was thrust into the position of helping guide the company through the shocking time. In the weeks and months that followed, Bolland lent support to grieving employees as well as Scott and Vance's parents, Tecwyn "Tec" and Sara Roberts, who started Plymouth Foam in 1978.
"It's one of those tragedies that hits you both personally and professionally because you knew who was on board. You knew them as friends, as colleagues, and at the same time you had to suppress a lot of your emotions and keep it together to convey it to the rest of the team and family," Bolland says.
Recovering and moving forward required both sensitivity and banding together. At the time of the crash, the company had started down a path of taking the business beyond one that only sold foam to one built into segments focusing on packaging and building and construction.
Following the accident, orders kept rolling in, but running the company without the expertise of Scott and Vance proved challenging. Bolland, who became executive vice president and then president soon after the accident, says he relied on the board of directors to help guide Plymouth Foam through the transition.
"It was a remarkable time during a tragedy to see people come together and accomplish something that frankly could end a lot of companies," Bolland says. "We knew that there were other people out there cheering us on, so that gave us a lot of comfort knowing that we were going to get through it."
Bolland says the tragedy taught him to take each day for what it is and to not take anything for granted. He's also learned how vital it is to share information and to contemplate and plan for circumstances that make many uncomfortable to discuss, like the untimely death of a leader. It's a message he now shares with others.
"It really just showed the importance of being transparent. That's reflected in where we are today because I don't think there's anything that I know or hold that somebody else here doesn't know about," he says.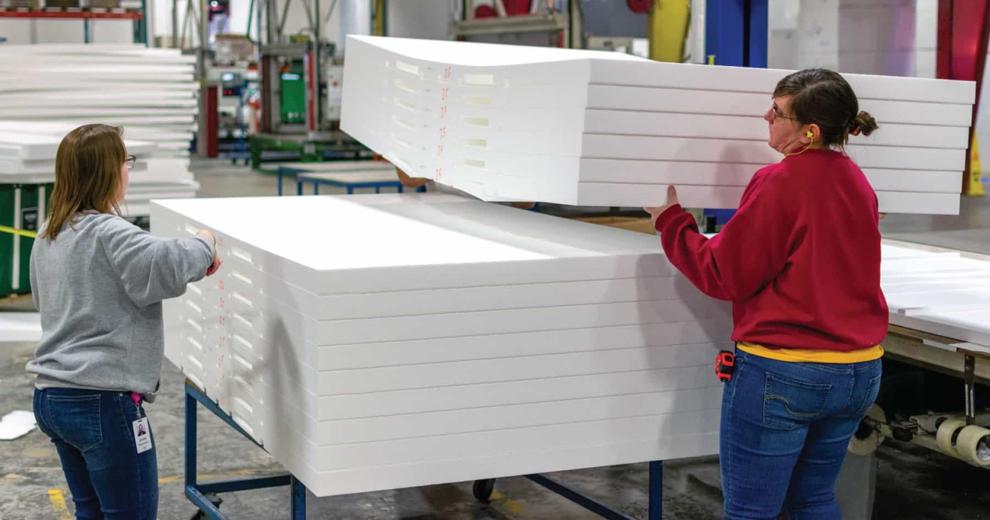 Lifelong learner
Seeing the manufacturer through adversity on the level it experienced in 2005 may have helped prepare Bolland for the challenges of leading the business through the pandemic, but a years-long journey to transform the company's culture also played a huge role.
Bolland was born and raised in Joliet, Ill., and went on to earn a bachelor's degree from the University of Wisconsin-Madison and a master's degree in entrepreneurship from the University of Arizona.
Bolland's grandparents retired to Door County, and his father later opened a restaurant there. Through his experience working alongside his dad at the restaurant for several years, Bolland developed an affinity for the hospitality industry. That sensibility, along with his entrepreneurship focus, guide his leadership style and company operating philosophy to this day.
Bolland started his career working in a corporate environment before moving into manufacturing. He joined Bemis Manufacturing Co. in Sheboygan Falls as a project manager and finished his tenure there as director of marketing.
On the surface, taking a role with Plymouth Foam in 2003 didn't seem like the next logical step in a career progression, but Bolland says he was hungry to work at a place where he could "get his arms around" the entire business.
"Anyone else looking from the outside would say, 'That's a big step down because you're coming from a bigger company.' I had more responsibility (at Bemis), but I had a desire to be in something smaller," he says. "When you're in a small business, you really are making decisions that are more like a general manager."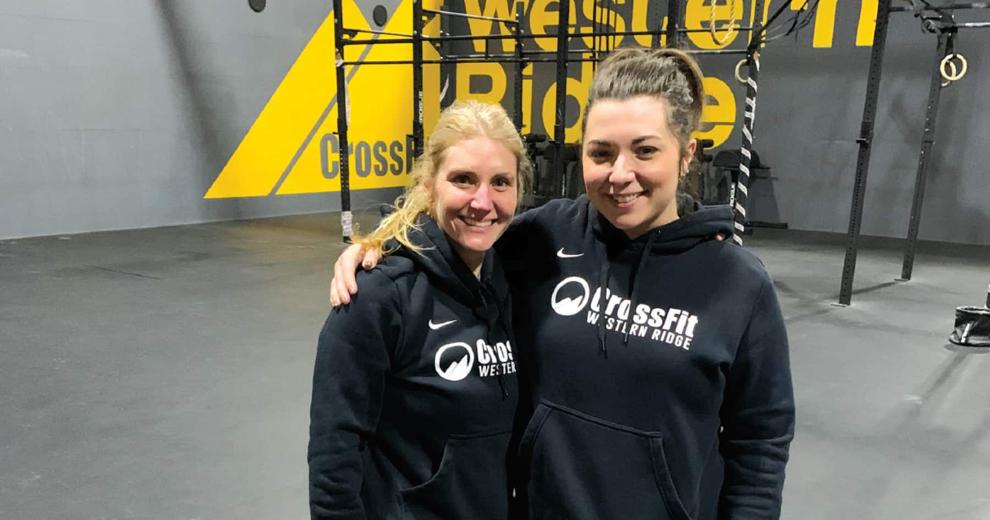 In the years that followed Bolland taking over as president, he and his team continued to refine the company's strategy and areas of focus. A manufacturer of foam solutions, its applications include protective, packaging and structural foam as well as foam insulation.
The recreational vehicle and building and construction markets make up Plymouth Foam's largest share of business, but it also works with the OEM, food and beverage, pharmaceutical and consumer packaging industries, among others. That diversification has helped the business remain resilient.
Bolland purchased Plymouth Foam from the Roberts family in 2015 — one the Roberts' daughters-in-law remains a minority owner. Though Bolland is now 17 years into his tenure with the company, he's never stopped learning. That included completing a multiyear leadership program through Harvard University. In the Young Presidents' Organization program through the university's business school, Bolland attended one week each year for nine years.
Throughout the program, Bolland read case studies about extraordinary companies. These organizations set themselves apart by the way they went to market, the business models under which they operate, and how they treat their people and community, he says. "It gives you a different image of business than the one that is often portrayed, which is very impersonal, which is about money, it's about profit."
During this time, Bolland studied business leaders at some standout businesses, including GE, MOD Pizza, Netflix and Riot Games, and was struck by their willingness to share their ideas and practices. The experience would help launch Bolland and Plymouth Foam onto a new path.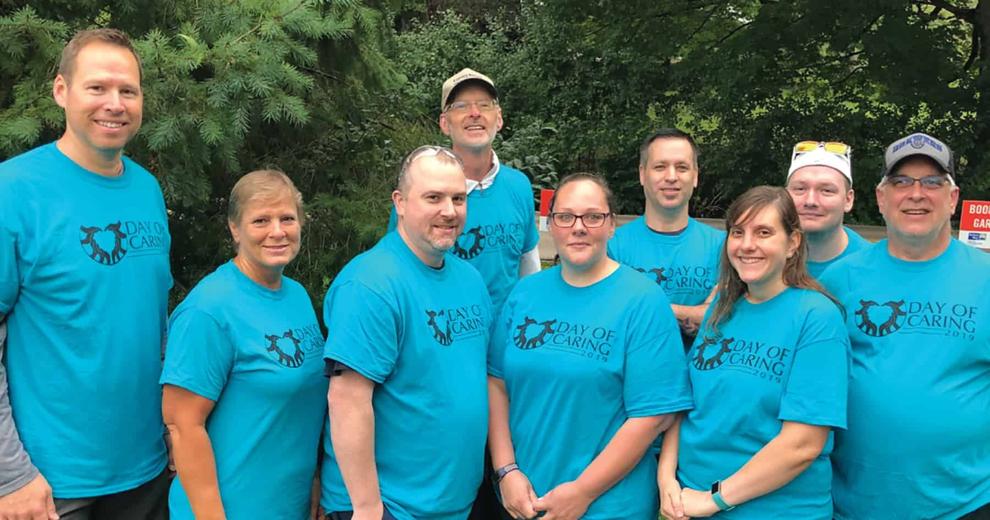 Cultivating a culture
As he sought to rebuild the company culture within Plymouth Foam, Bolland has drawn inspiration from a diverse range of sources that includes author and businesswoman Christine Comaford's
"SmartTribes," Barry-Wehmiller CEO Bob Chapman's "Everybody Matters" and even the fitness program CrossFit.
In 2017, Bolland tapped Comaford for a two-year training engagement with the company. It included bringing Comaford onsite as well as her creating video training sessions. Comaford emphasizes the importance of safety, belonging and mattering — three qualities every individual craves.
As part of her training, Comaford conducts role modeling exercises that explore how people react to certain situations. Stressful stimuli can trigger a fight-or-flight response and send people into "critter state." This often leads to discomfort and poor decision-making.
The goal is to better understand other people's experiences, what brought them to where they are and why not everyone thinks the same way. "We're not trying to win arguments, but we understand each other and then have a framework for solving problems," Bolland says.
It was during this time that Doreen Lettau joined Plymouth Foam as vice president of market and business development. She says Bolland's interest in creating a cultural evolution within the company drew her to the role, even though she was coming from a larger company.
"Companies that are growing can offer more opportunities to their team of people, not just growth of positions but training, education and taking better care of their families. Companies that are growing can give back to the community differently. And we do a lot of giving back to the community at Plymouth Foam," she says.
Bolland also came to admire the work of Chapman and his book, "Everybody Matters." He took his entire team for an offsite learning day as part of a Chapman & Co. Leadership Institute program, and employees read Chapman's book and watched his TED Talk.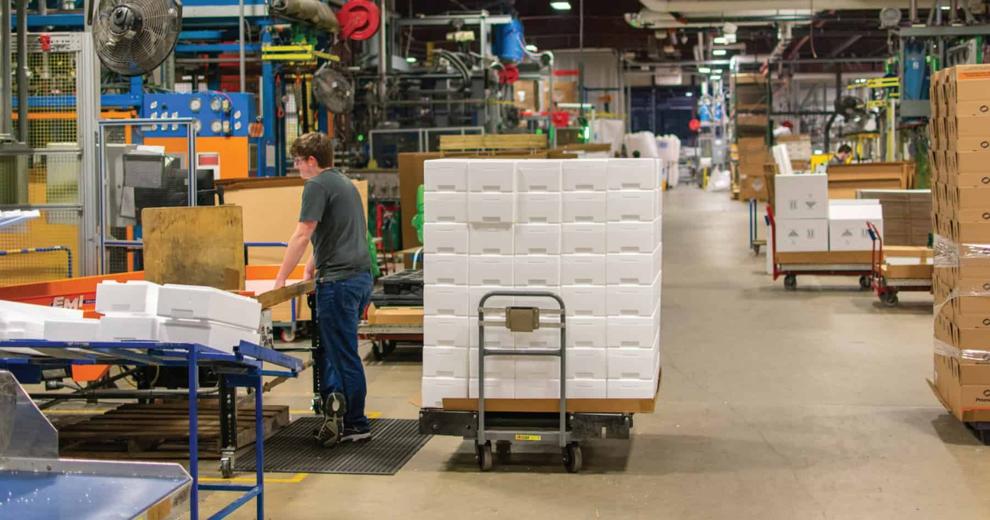 Bolland lauds Chapman's willingness to share his cultural learnings and says Chapman's example has led him to deepen his dedication as a servant leader who aims to improve people's lives. Inspired by Chapman, Bolland now also shares his learnings with others.
Plymouth Foam also fully embraces celebration, an important piece of Barry-Wehmiller culture. Instead of holding a company picnic under a big tent as it usually would for its 42nd anniversary in August, Plymouth Foam gave employees gift certificates to local restaurants in a gesture that showed appreciation while simultaneously supporting the struggling hospitality industry.
When Bolland discovered CrossFit a few years ago, he saw it as both a winning entrepreneurial business model and something that could further benefit company culture. Today, the Plymouth Foam facility includes a CrossFit gym, which is open to associates as well as the public.
Bolland says many people begin a CrossFit workout with a feeling of self-doubt, but by the end of it, participants leave with a feeling of fulfillment and camaraderie. "As you go through a CrossFit class or if you are a CrossFit-er, it's an individual experience and task, but it's in a teamwork type of environment. It's a community," he says.
Tryg Jacobson, owner of coworking space Jake's Café in Sheboygan, is a long-time friend of Bolland's and worked with Plymouth Foam on some creative and branding projects. He says the company culture sets the manufacturer apart.
"David goes into work thinking, 'What am I going to do to serve my employees better? What am I going to do to make them better people?' Not, 'What are they going to do to make me a better company?'" he says.
The culture work Plymouth Foam has done has paid off through the challenging time of the pandemic, Bolland says. Having that strong foundation helps employees cope with stress and anxiety.
While conducting daily huddles looks different than it used to, keeping the lines of communication open can ease people's nerves, whether they're feeling uneasy about the possibility of getting sick or the discomfort of getting used to wearing a mask on the job.
"When we were going through our culture journey, we didn't know we were building it to get through a pandemic, just like we didn't know we were going to go through a plane crash and a tragedy or we were going to go through the '08 recession, which was another tumultuous time for us as we were pivoting the business," Bolland says.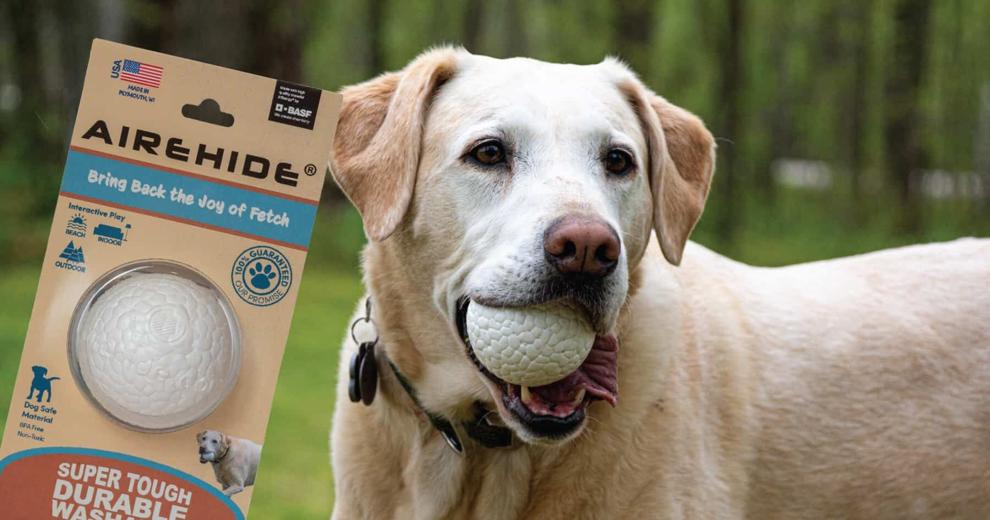 Innovation dedication
Moving into the future, Bolland aims to continue to build upon the foundation Tec Roberts, now deceased, laid when he started the company with his wife, Sara, in 1978. "(Tec) was a true entrepreneur of green-fielding something, betting his savings on an idea and a purpose of what he wanted to accomplish," he says.
Mike Lauber, CEO of Tusco Display in Gnaddenhutten, Ohio, sits on Plymouth Foam's board and says he admires how Bolland and the company do their homework and then move boldly ahead. "They cast a wide net to try to understand what's happening today in other places in the world and what's going to happen down the road," he says.
Around four years ago, Plymouth Foam entered a partnership with German manufacturer Schaumaplast GmbH Co., following a years-long relationship between the two. The German company now owns 5 percent of Plymouth Foam. It has created more opportunities for Plymouth Foam and taken it into avenues it wouldn't have otherwise pursued, Bolland says.
While the company will maintain its focus on its core businesses, it's also branched out in recent years. In 2017, it debuted its Airehide innovation, which combines air technology with a durable hide, or exterior, to provide unique product solutions. It ventured into the pet products world with an Airehide line of pet toys in 2019. The toys are designed to be ultra-durable and are made of nontoxic, water resistant, washable material.
In August, the company introduced its newest venture, Earthhide. It features environmentally friendly and sustainable products customized for applications such as consumer packaging, pharmaceuticals and insulated shipping containers. It can be recycled everywhere that expanded polystyrene is accepted and disposed of in available home and business waste management systems.
Through it all, Bolland remains grounded. Even as he took over the company five years ago, with little fanfare, he says he realized he wouldn't be the last owner but rather was just one person taking the baton.
"I think that's an obligation we have as an organization or business, is to understand what our purpose is and then to make sure it outlives individuals. It should be here for the next generation and the generation after that," he says. "You have to kind of decide, well what do I want to accomplish, and how am I going to do it and what mark do I want to leave on the world?"
Plymouth Foam
President and CEO: David Bolland
Location: Plymouth, additional operations in Gnadenhutten, Ohio
What it does: Manufacturer of particle foam products to many industries and markets, including building and construction, recreational vehicle, food and beverage, consumer packaging and pharmaceutical.
Number of employees: 175 in Plymouth; 25 in Ohio
Website: plymouthfoam.com