If there's one lesson Road America President and General Manager Mike Kertscher learned in his 20-plus years of professional short track auto racing, it's that training is everything when it comes to winning races.
"The average person might think you just jump in the car and drive fast. That is part of it, but races are won with proper preparation and planning," he says. "The race is won at the shop. To get it right is a beautiful thing."
It's a lesson he brought with him when he assumed leadership of the legendary Elkhart Lake race venue in 2019. Given the challenges COVID-19 has brought, planning and foresight have become more relevant than ever.
During the past decade, Road America has invested nearly $20 million in site improvements. They include a new and improved winner's circle with a big screen and podium, a paddock, a fan walkway with commemorative pavers available for purchase, expanded camping area, remodeled restrooms, repaving the CTECH Manufacturing Motorplex and big screens placed at all the entrances. It's a move that's paid dividends and positioned the organization well for this unique time.
Unbeknownst to most people, Road America fans have been practicing social distancing since the venue's inception in 1955, long before the phrase became a part of most people's everyday vernacular. While packing fans into stadium stands remains verboten, Road America's 640 acres of rolling hills offer people ample space to spread out and enjoy a race.
"The track's over 4 miles long. You can find a shade tree and park for the day and not be bothered by anybody. We've been promoting it for years," Kertscher says.
Road America began its race season gradually, holding its first MotoAmerica Superbike event in mid-May without fans and then welcoming back its approximately 50 season ticketholders only in late May. Now open to all, the track has added several safety protocols, and its leadership team hopes to attract new fans who, in a world largely devoid of sports, are hungry for a fix.
This summer offers a dearth of options with major festivals canceled throughout the state and NBA and MLB seasons on hold until July — and only then playing without fans present. Ron Pace, chairman of the Road America board of directors and a former Kohler Co. executive, says Road America can help fill the void.
"We're very fortunate this year, because frankly, if you want to do something outdoors, you've got very limited things you can do," he says. "We have the opportunity that people can enjoy something they may not have enjoyed before."
John Ewert, communications director for Road America, says the season so far has exceeded expectations for bringing in new fans. An IndyCar event in July brought a tremendous turnout, he says, and fans were enthusiastic.
"All the fans, and many new fans who traveled here, were very pleased by what they saw and how everything was handled professionally and safely and how they were able to spread out and socially distance," he says.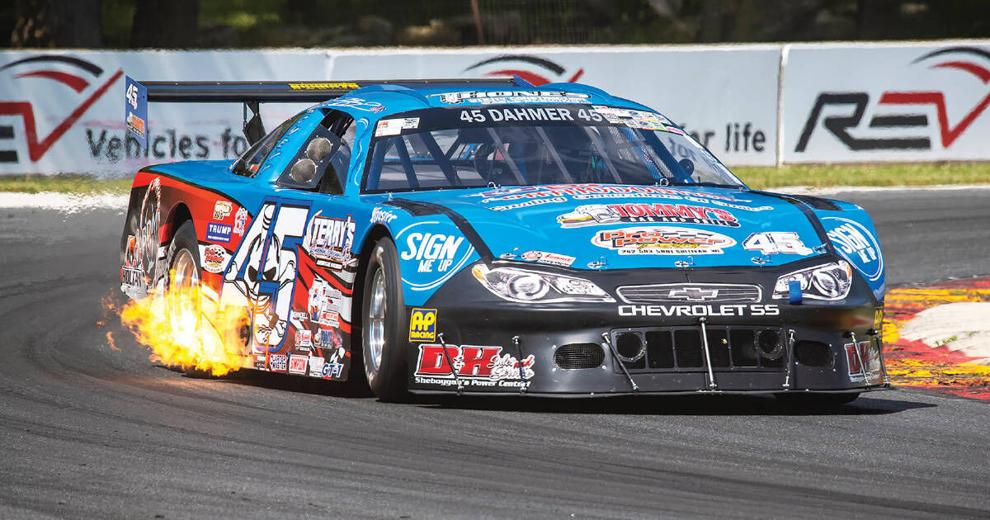 Continuing legacy
Road America opened in 1955, the realization of the dream of founder and highway engineer Clif Tufte. Many soldiers returning from World War II became enamored with the European racing scene and wanted to replicate it in the United States, Pace says. With no available options, they turned to road racing, setting up courses marked with hay bales. At the time, Wisconsin had a law prohibiting road racing.
Tufte recruited and led a group of community leaders and members of the Chicago Region of the Sports Car Club of America. The group worked to make Tufte's vision a reality, selling stocks to build a permanent racecourse.
The resulting creation takes advantage of the glacial Kettle Moraine area's natural topography, featuring hills and ravines. The 4.048-mile, 14-turn track has become beloved for offering drivers a course that's both beautiful and challenging.
Throughout the years, Elkhart Lake has remained one of the only communities in the country to offer road racing. The two other major venues — Watkins Glen International and Bridgehampton Raceway, both in New York — have not fared as well as Road America has. Watkins Glen has not maintained the same level of upkeep and investment, and Bridgehampton on Long Island went on to become a site for condominiums and a golf course, Pace says.
While much has changed around the grounds at Road America throughout the years, including adding safety improvements on and around the track, one defining aspect has stayed the same. "The amazing part is the track has really remained unchanged from its initial creation," Kertscher says.
Road America's status as a non-reported public company has also remained the same throughout the decades, with all revenues continually reinvested into the property. The organization's shareholders are passionate enthusiasts committed to carrying on a legacy, Kertscher says, adding the upgrades and improvements draw fans and racers back year after year.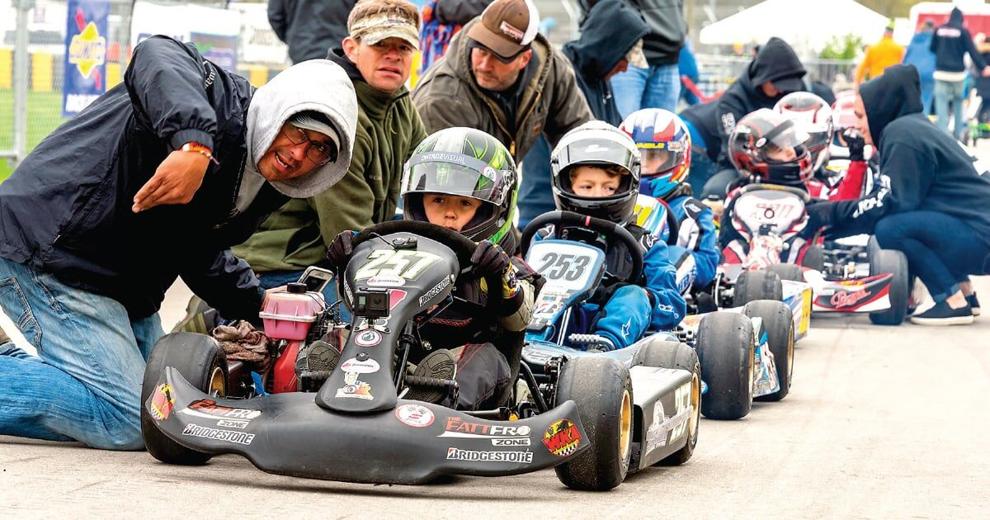 Famous Road America fans and visitors to the track include David Letterman, Tom Cruise, Patrick Dempsey, Tim Allen, Ashley Judd and the late Paul Newman, not to mention the scores of celebrated racers who compete at the venue.
Pace says the series of improvements is built around a village center concept. The facility has already executed many features of the plan, and more will follow in the coming years, he says.
"We don't think of improvements as second to something else. We think of improvements as primary," Pace says.
Elkhart Lake Tourism Executive Director Kathleen Eickhoff says Road America's investments have benefited the city as well as Sheboygan County. Fans adopt favorite turns and niches throughout the expansive property and come back to visit yearly or even multiple times a year, she says.
"Road America does such a fantastic job. You see how beautiful and how clean it is. It's not your typical oval track like a lot of racetracks are," she says.
Road America is known for offering excellent food at its concession stands, but it also allows fans to bring in their own food. In addition, admission is free for anyone 16 and younger. All of this helps make it an appealing and affordable option for family fun, Eickhoff says.
The track also has a legacy of giving back to the community, perhaps never more so than this summer. When the small community of Elkhart Lake couldn't safely conduct its annual July 4 fireworks, Road America stepped in, offering its own event where people could spread apart outdoors or watch from their cars. It donated all the proceeds to charity, with tens of thousands of dollars going to the Sheboygan County Food Bank and Elkhart Lake and Plymouth volunteer fire departments.
In a typical year, Road America attracts 800,000 visitors from around the world. Its 500-plus annual events help contribute to an estimated annual economic impact of $100 million a year.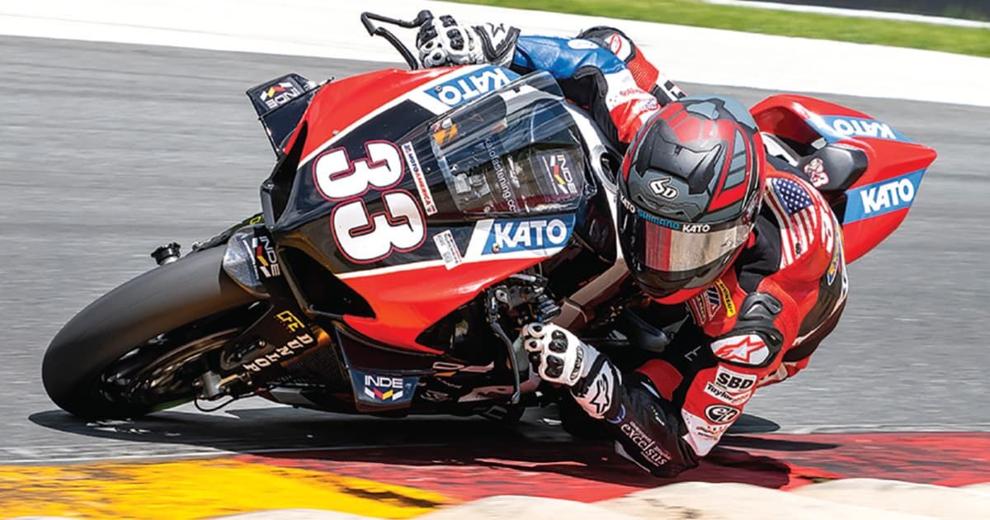 Something for everyone
Road America's schedule features around 10 major public events each year. The WeatherTech Chicago Region SCCA June Sprints is its longest-running event. Its biggest professional races include the NTT IndyCar Series, NASCAR Xfinity Series and IMSA SportsCar Championship, but it also appeals to motorcycle enthusiasts with its MotoAmerica Superbike Series.
"We kind of pride ourselves on having one of the most diverse schedules of any track in the entire industry," Kertscher says.
Of all its offerings, Kertscher says the venue's signature event, the SVRA Vintage Festival Weekend, stands out to him. It brings racers from coast to coast and around the world driving classic cars from throughout the 1950s, '60s and '70s. It also includes a parade through downtown Elkhart Lake.
"Selfishly, it is probably my favorite event because of the cars that it attracts," says Kertscher, who grew up in the small Wisconsin community of Fillmore in Washington County and began visiting Road America as a child.
Pace says the breadth of offering for race fans is by design. Car and motorcycle racing draw different audiences, and that's exactly what Road America leaders like to see.
It's not just professional racers who get to experience the track. Amateur drivers can get on the track when Road America holds its Morning Drive and Sunset Cruising events. Morning Drive offers special activities and behind-the-scenes access to the facility, while Sunset Cruising gives car and motorcycle drivers a chance to experience the track at a leisurely pace.
Every Monday and Wednesday from May to September, runners, walkers and cyclists can put feet or bike tires to the track for 4 Miles of Fitness. Road America's long list of activity offerings includes geocaching, paintball, disc golf, off-roading, go-karting and drive-in movies. It also hosts corporate events for groups of all sizes.
The track's driving school offers two levels of high-performance classes, motorcycle classes, driving courses specifically for teens, and even a winter driving class.
"People know us as America's National Park of Speed, but you don't have to be a speed freak to come here and have a good time," Kertscher says.
A lot of activity also takes place behind the scenes at Road America, which serves as a site for vehicle development as well as testing for the Wisconsin Department of Transportation and even autonomous vehicle trials in partnership with the University of Wisconsin-Madison.
Pace says Road America is dedicated to embracing new ideas, including adding electric vehicle races. To date, they haven't drawn a lot of excitement because the vehicles don't offer either the "thrill of the noise" or the same longevity as traditional cars. Nevertheless, it's an avenue the team will continue to explore, including possibly adding charging capabilities.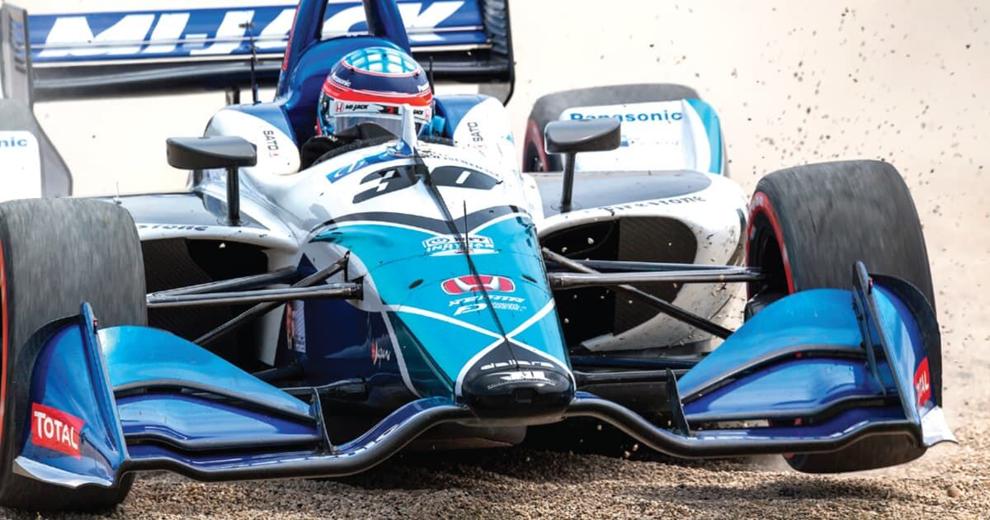 Igniting new passion
To keep Road America alive, leaders recognize they need to continue to inspire a love of driving and racing among generations to come.
Attending school in Kewaskum, Kertscher would frequent the go-kart track at Road America, called the Karting Kettle at the time — Road America now has its own go-karting track. Eventually, he began racing karts competitively on Tuesday nights. By the time he was 14, he put together sponsorships and everything he needed to race.
That segued into a career as a professional sprint car driver, taking him to races throughout Wisconsin and the Midwest. At the peak of his career, he averaged between 30 and 50 races per year.
While he revered Road America growing up, Kertscher says it wasn't always his vision to end up working there. Rather, he simply wanted to become a racer. That changed as the years passed.
"Traveling and working on race cars, it's not always living the rock-star life. It's dirt under your fingernails and figuring out how you're going to pay your bills," he says.
Kertscher began at Road America in 2007 as programs manager, which included helping to develop its adventure program and driving schools. He went on to become director of business development and then vice president of business development before taking the helm in January 2019.
In his first role with the organization, Kertscher discovered how much he enjoyed teaching others.
"I fell in love with it. The passion transitioned into passion for the facility and all the events. There's always things happening here. There's new people coming and going all the time that we get to meet," he says.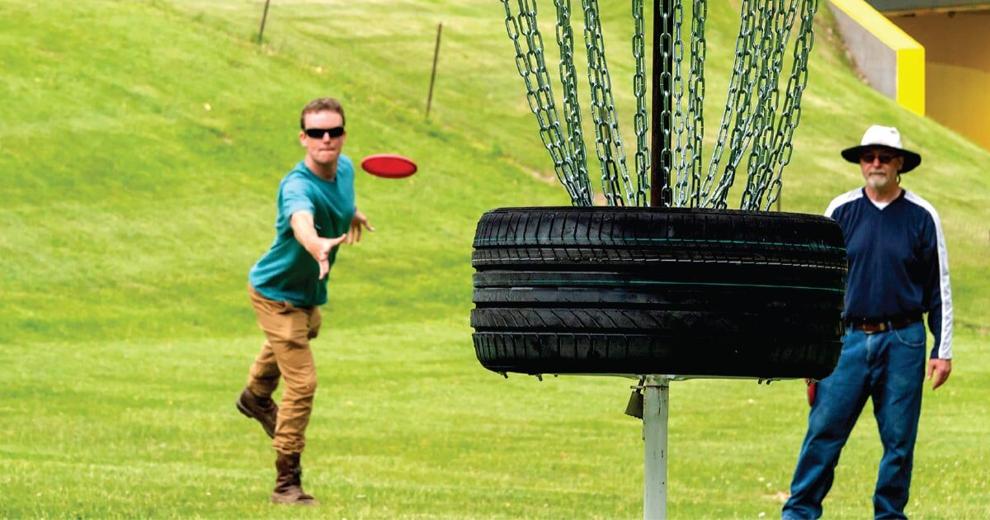 Pace says recruiting future fans to the sport has become a major focus for the organization. The automobile is not as highly regarded as it used to be among young people, who today often rely on their phones instead of cars to interface with friends. For the past several years, the percentage of people getting their driver's license at 16 has decreased, he says.
"Engaging young people has to be real-time. That's a key target of ours," he says.
Road America works closely with schools in programs such as SkillsUSA. Kertscher says he loves to see the facility collaborate with schools for STEM and STEAM work. It also partners with Ashwaubenon School District on its Formula Student program, which provides an outlet for students interested in motor sports, engineering and technology.
But Kertscher envisions also appealing to kids even younger than high school.
"We start these boys and girls out at 5 years old, racing (go-karts) competitively. That's the future for Road America. We're seeing that. Our kids are moving up into cars," he says. "Hopefully, someday some of them are out here racing during the June Sprints."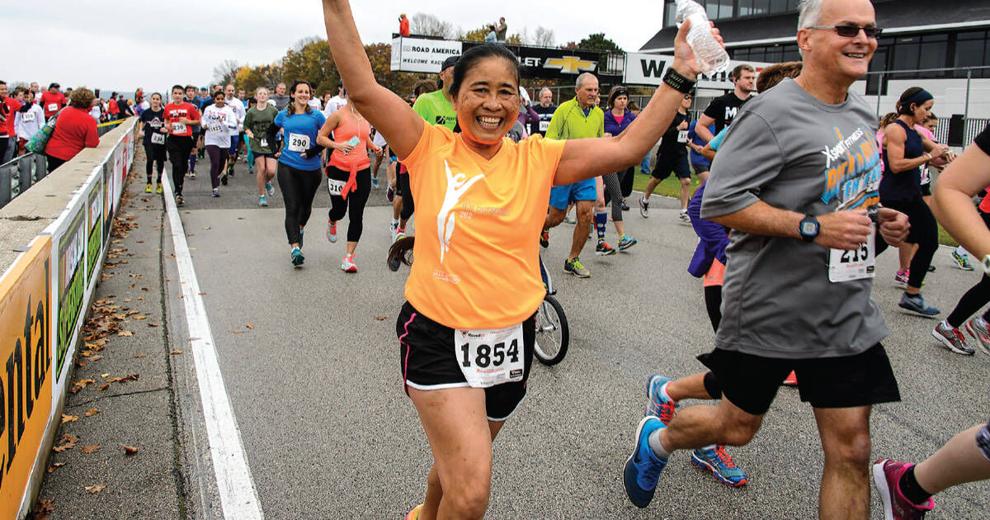 Staying the course
Road America opened fully to fans in early June. To prepare to do so, the venue — which has always dedicated itself to safety — added several precautions and procedures.
In addition to working closely with public health officials, it added increased cleaning and frequent sanitizing of high-touch areas. It worked with its partner organization CTECH Manufacturing to install sneeze guards at concession areas, the Paddock Shop, all gates and the ticket office. The facility is also set up to conduct temperature checks for anyone entering.
The venue offers contactless transactions, and attendees can print tickets at home. Fans are encouraged to wear masks, and all Road America security, fire safety, EMT and paramedic personnel have undergone special training to recognize COVID-19 symptoms and take appropriate steps if they encounter suspected cases.
John Ewert, communications director for Road America, says with no seats or stands, the venue is set up well to allow people to distance from one another. The facility's size is the equivalent of seven golf courses.
"The benefit and the big thing is that we're outdoors," he says.
To learn more about Road America's safety protocols, visit roadamerica.com/safety.
Road America
Location: Elkhart Lake
What it does: Known as America's National Park of Speed, it hosts 500-plus events per year, including car and motorcycle racing, corporate events and recreational activities
Number of employees: 22 full-time; around 400 part-time or seasonal
Annual estimated economic impact: $100 million