When disruption arises, businesses can choose to either adapt and advance or fight change.
Whether the challenge stems from changing consumer sentiment toward disposable products or a pandemic wreaking havoc in the service industry, Hoffmaster Group in Oshkosh has chosen to meet it and create new solutions.
In the case of the former, Hoffmaster Foodservice and Creative Converting President Andy Romjue says the company has watched a global movement build in recent years. "All around us, you start seeing countries and governments moving away from single-use plastics," he says.
Hoffmaster, a maker of premium tabletop products, has chosen to be part of the solution, including acquiring Aardvark, a producer of paper straws, and continuing to develop more sustainable alternatives such as wooden cutlery and tree-free product lines.
"We just have to do better as a society on providing options that are less damaging to the earth moving forward, and I think Hoffmaster's definitely going to be at the forefront of that on the foodservice and consumer disposable sides," Romjue says.
Similarly, as the service industry, one of Hoffmaster's two primary areas of focus, has struggled throughout the pandemic, the manufacturer has adapted to keep its own business going while also helping restaurants, bars and hotels serve their customers in new and safer ways.
Leading that effort was the October launch of the company's Bio-Shield antimicrobial product line, an applied technology that stops the growth of bacteria and fungi on contact.
"Like other businesses across Wisconsin and the U.S., the pandemic has brought challenges and uncertainties to the table," says Hoffmaster President and CEO Rory Leyden. "Over the past year, we've dug deep into the needs of our customers and employees, resulting in positive changes."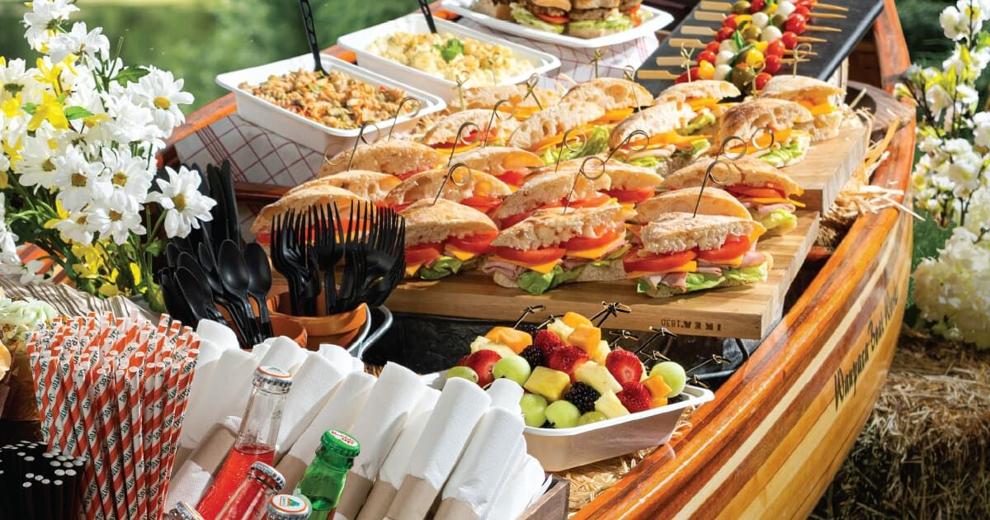 Eco evolution
In recent years, the drumbeat against single-use plastic has grown increasingly loud. Thus far, Europe has led the charge, with the European Parliament voting in 2019 to ban many single-use plastic products by the end of 2021.
While the pandemic has slowed efforts, Canada is moving toward banning single-use plastic items including straws, stir sticks, cutlery and foodware made from hard-to-recycle plastics. While Romjue says the United States overall lags on plastic bans, individual states and cities have begun prohibiting certain products, including straws and shopping bags made from plastic.
So, what's a company to do when many of its products are on the list of those targeted for bans? While Hoffmaster's disposable products aren't going away, Romjue says the company is also focused on anticipating changing wants and needs and adapting to them. Acquiring Indiana-based Aardvark in 2018 was part of that strategy.
Though the paper straw market still makes up only about 10 percent of the overall market, Aardvark holds about a 50 percent share of the paper straw market. Since acquiring the product line, Hoffmaster has been working on making a stronger, better straw.
"It's great if you say, 'This is a sustainable alternative,' but if it doesn't work, then obviously the end consumer will rebel against it," Romjue says.
It didn't help that when paper straws first launched, hundreds of manufacturers from all over the world began making them and many of them didn't hold up, thus marring the reputation of the entire concept.
Romjue, a Nebraska native who worked at Black & Decker/DeWalt for 15 years before coming to Hoffmaster in 2011, says the company chose to acquire Aardvark because it made the strongest paper straw in the world. Since that time, the company has made the straws 60 to 70 percent stronger than they were when Hoffmaster purchased Aardvark.
"We've been innovating and adding strength and durability to the product over the last year. We feel good that we're making progressive steps to improve the category and improve the user experience," he says.
Jay Supple, CEO of Supple Restaurant Group, which owns Fratellos, two locations of Fox River Brewing Co. and the Melting Pot in Appleton, says the group's restaurants turned to Hoffmaster when they transitioned from plastic to paper straws. Initially, he had concerns about the straws' durability and how they might affect taste.
Over the years, he's seen the quality of the straws improve, and today's version easily stands up to any drink. "They've come a long way from when they first started," he says.
Hoffmaster's efforts don't stop at paper straws. It's been expanding and developing its EarthWise line for years. Today, it includes recycled and eco-friendly napkins, wooden cutlery, utensils made from renewable resources, and tree-free plates, bowls and takeout containers.
Creating and marketing a product that's sustainable, affordable and meets customer expectations can prove to be a tricky equation. For example, many consumers may feel turned off by the idea of plastic foam takeout containers. However, foam often provides the best insulation, leading to a better food experience, Romjue says.
"If your food arrives and it's mushy and chilly, you don't really care that it came in an eco-friendly container because you weren't happy with your experience," he says.
To that end, Hoffmaster is looking at developing substrates or insulations to add to paper carryout containers to provide improved performance and consumer experience.
Similarly, if a less-expensive conventionally made product is sitting alongside a pricier eco-friendly option, consumers often will opt for the cheaper choice even if they say they prefer sustainable products, Romjue says.
Hoffmaster is making strides toward improving both the quality and cost position of sustainable products. In the future, consumers will see a wider array of eco-friendly options at a more affordable price point. They'll still cost more, but not the 30 to 40 percent premium of the past, Romjue predicts.
While the pandemic has put a bit of a pause on the emphasis of eco-friendly options, Romjue says that won't last. "I think sustainability has taken a little bit of a backseat over the last nine or 10 months, but I fully expect it to be back and at the forefront."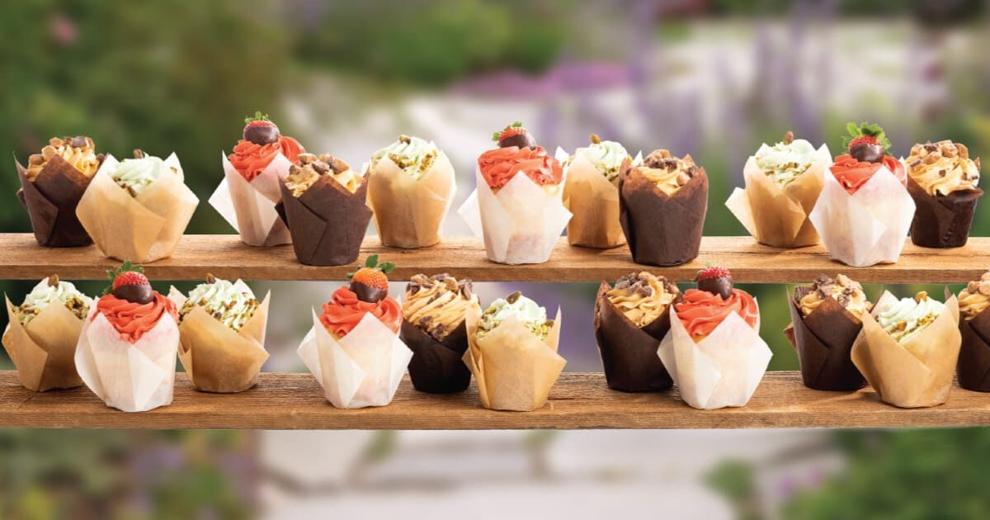 restaurant relief
It's understandable that Hoffmaster leaders had a moment of panic at the beginning of the pandemic. After all, the foodservice industry represents one of the company's two divisions — its Oshkosh location is dedicated to that side of the business, while its Clintonville operations are the hub for the consumer side.
"When you see your orders 80, 90 percent of what they are in a normal year, when you're sitting there looking at, 'Hey, the same industries that we support are the same ones you're seeing on the nightly news as the ones that are having the biggest impact,' of course it was challenging," Romjue says.
Still, Hoffmaster moved swiftly to adapt to the evolving landscape. While it was hectic to respond to customers' changing needs so quickly, it was also energizing, Romjue says. "It's all about how you figure out the needs of consumers and customers and develop solutions for them, and that's the fun part of the job."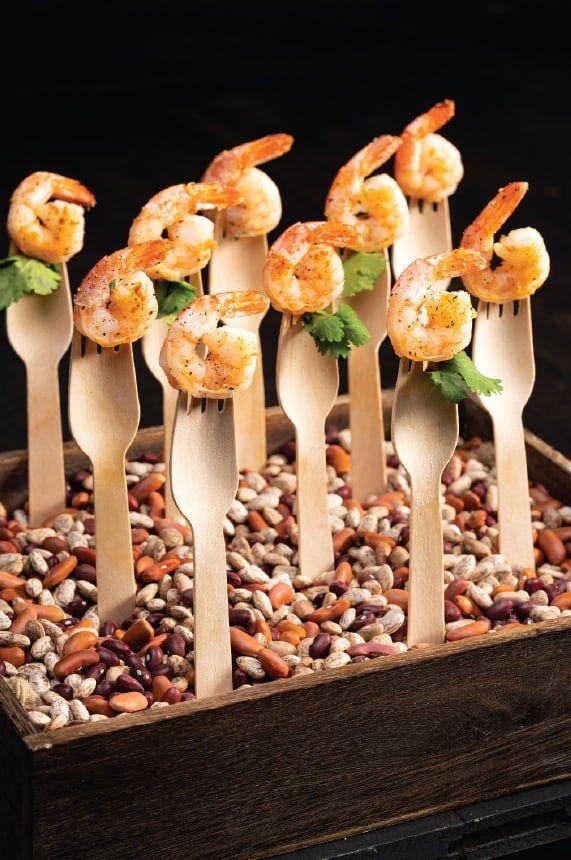 The manufacturer offers many solutions aimed at helping restaurants, bars and hotels continue to operate in a new landscape. Its biggest innovation was Bio-Shield, a first-of-its kind antimicrobial product line. It uses silver ion technology to create permanent product protection, whereby if bacteria were to land on a Bio-Shield product, its antimicrobial technology would bind to the bacteria, stopping it from growing or replicating.
Hoffmaster has applied Bio-Shield to some of its best-selling disposable products, including its tissue and linen-alternative napkins, disposable hand towels, and placemats and tray mats. Romjue says the line is all about helping consumers become more comfortable resuming activities such as dining out.
Cleanliness will remain a strong focus for the service industry, Romjue says, and Hoffmaster will continue to find new applications for Bio-Shield, which went from idea to launch in about nine months. The company has seen strong interest in the line from distributors and end users alike.
"Especially as (restaurants) open back up and have more in-person dining, they're definitely looking hard at that as a way to showcase their dedication to cleanliness," Romjue says.
Takeout had been becoming increasingly popular in recent years, and the pandemic accelerated that, Romjue says. Hoffmaster had been dabbling more in product categories such as takeout containers and increased its focus on that area accordingly.
The manufacturer has seen a spike in demand for its CaterWrap line, which offers cutlery wrapped in a napkin. Restaurants also increasingly want to promote the safety and security of their takeout offerings, especially given the rise in delivery services. Thus, Hoffmaster's tamper-evident seals that can be placed on boxes, bags and wraps have become popular as well.
"Hoffmaster is proud to have quickly pivoted our product offerings. Our consumer division has adapted to the changes in the retail industry by offering more disposable plates and napkins for everyday at-home use," Leyden says. "As the foodservice industry moved to a takeout-based business model practically overnight, our foodservice division focused on products that help give consumers more confidence in ordering out."
The company's innovation even extends to its napkins. Providing patrons a scannable QR code to access the menu has become a common practice at restaurants, and Hoffmaster came up with the idea of printing the code on napkins, a multitasking solution that also reduces paper waste. In addition, as restaurants have turned away from using cloth linens, Hoffmaster's strong, high-end napkins offer an appealing alternative.
Hoffmaster is big on customization and does a lot of logo and branding work for its customers. Taking advantage of these marketing solutions can create a stickiness in the minds of restaurant-goers that helps them remember they liked a certain place and spurs them to want to return, Romjue says.
Supple, who purchases Hoffmaster napkins as well as paper straws for his restaurants, says he appreciates his business's relationship of testing products for the manufacturer, as it helps him stay on top of industry trends.
"What we love about it more than anything is it's local. Anytime we can work with a local company like Hoffmaster, it's a win for both sides," he says.
Work reimagined
hroughout the past year, the way many people at Hoffmaster work also has changed. Prior to the pandemic, Romjue says many leaders were tepid about the idea of people working remotely. That's changed, and they're seeing people can work from home and still maintain productivity.
"If you had a bad employee, they were a bad employee before COVID or after COVID, and if you had a good one, they were good before or after," he says, adding that he expects worker flexibility to remain. "I don't see an office where it's five days a week; you're in at 8 and you're out at 5."
One benefit to embracing remote work is that it's allowed Hoffmaster to cast a wider net for talent. For example, people may not want to drive between Clintonville and the Fox Cities every day but will consider doing so if it's only once or twice a week.
Whether employees are working on a plant floor or from home, Romjue says communicating effectively has been vital. "People have so many questions and they fill in the blanks themselves if you're not being open with them on what's happening and why you're making the decisions you're making," he says.
Like nearly every employer, Hoffmaster is always seeking good people across all areas of the company, including product management, channel management, sales, customer care and general labor. Romjue says he knows the best workers get snapped up quickly in a region that's home to so many strong companies.
Hoffmaster employees take pride in the company's high-quality lines and producing products that make a difference — whether to the service industry or people having their own celebrations, Romjue says.
Leyden agrees. "While the effects of the pandemic will certainly remain for some time, I am optimistic that our team's refreshed focus, product innovation, and energy are pointing our business in a position to win. We will continue listening to the needs of the industries we serve to bring value-added solutions to any table or occasion," he says.
Hoffmaster Group Inc.
Headquarters: Oshkosh, with additional operations in Clintonville, Oconto, Indiana, Canada and Manchester, England.
Year founded: 1947
What it does: Maker of specialty disposable tabletop products, including napkins, tableware and placemats. It's also a leading producer of paper straws made under the company's Aardvark Straws line.
Number of employees: 1,000-plus worldwide.
Website:Hoffmaster.com