A program through the U.S. Department of Agriculture Rural Development is helping small communities create opportunities and give local economies in the New North region a boost through grants and loans.
The USDA's Community Facilities Program serves rural communities with a population of 20,000 or fewer and assists municipalities, public entities, nonprofit organizations and Native American tribes, says Michelle Wallace, Wisconsin USDA Rural Development acting state director. 
"In the 18 counties that the New North region covers, last year USDA Rural Development invested more than $124 million in all programs," Wallace says. "Of that $124 million, the USDA invested $37 million through the Community Facilities Program in essential facilities and equipment in 14 rural communities."
Some examples include:
Street maintenance equipment in Beaver, Crivitz and Mountain

Public service buildings in Marion, Clintonville, Tigerton and Nichols

Equipment in the Tigerton School District

Library equipment in Princeton

Upgrades to the College of Menominee Nation
The program aims "to improve the quality of life, help expand economic opportunities, and increase access to modern and reliable infrastructure in rural areas," Wallace says. "Essential community infrastructure is key to ensuring that rural areas enjoy the same basic quality of life and services enjoyed by those in urban areas."
Under the umbrella of community facilities, municipalities can apply for grants, loans, loan guarantees and technical assistance. The loans and grants can help develop or improve facilities that house essential public services like schools, libraries, public safety and health care. Examples of improvements include housing and high-speed internet access.
"These services help increase the competitiveness of rural communities in attracting and retaining businesses," Wallace says.
Community facilities are "just one of many Rural Development programs that prioritize economic development, vibrant and equitable communities, and giving all rural Americans a better shot at a brighter future," she says.
Supporting education
Lakeland University in Plymouth is another regional entity benefiting from the program. The school received a $35 million loan to build two new residence halls for its freshman and sophomore populations, replacing five older dorms, with completion planned for fall 2022. About $26 million will be used for the construction of the dorms and about $9 million will refinance existing loans.
The university began working on the application for the program several years ago, says Amy Wirtz, vice president of finance and operations for Lakeland University.
"It's a big process," she says. "The rural part of it is really the first step. And then you have to have a really great story."
Most of Lakeland's students, who come primarily from rural communities themselves, also are involved in the university's cooperative education program, Wirtz says. These students apply to Lakeland with the intent of earning college credits while also working within the local community through partnerships with Sheboygan-area companies such as Kohler, Blue Harbor, Sargento Foods and Masters Gallery.
"That's really how we're impacting the economy in a really positive way, and part of the reason why we've been so fortunate to get this loan," Wirtz says. 
Without it, the university wouldn't be able to support such an ambitious project. "This is the single-largest construction project that we've had in the history of our campus," she says.
Upgrading dorms, all of which were at least 50 years old, helps the university support its cooperative education program, Wallace says.
"This program offers students the ability to work full- and part-time jobs at partner companies and organizations," she says. "Doing so helps students reduce or eliminate post-graduation tuition debt."
The state-of-the-art facilities will help attract students and create a talent pipeline for businesses throughout Wisconsin, Wallace says.
The USDA is providing a 90 percent direct loan at a low fixed-interest rate over 40 years. The program also requires the university to partner with a local lender on the remaining 10 percent — in this case, Bank First in Manitowoc. It's another way the program benefits the community, Wirtz says.
"It really gives you the funding to do something that you may not have been able to do otherwise and then reinvest that savings back into our organization and back into the economy," Wirtz says.
The new residence halls will provide modern facilities with updated amenities, Wirtz says. 
"We're not a flashy campus — we're giving our students something that's safe and clean and new and modern," she says. That includes single-, double- and triple-room choices, laundry facilities on every floor, gender-neutral bathrooms, common areas with study spaces and e-gaming spaces. The college has a robust e-gaming team coached by former Green Bay Packers player Ahman Green.
Many Lakeland freshmen and sophomores are first-generation students, with a high percentage of those eligible for Pell grants, Wirtz says. The newer housing options will be built to meet the financial price-point need of students. 
In a non-pandemic year, Lakeland University also offers community programming where the public would use the dorms, whether it's camps or conferences. It also normally offers day programming for seniors and the general public, Wirtz says.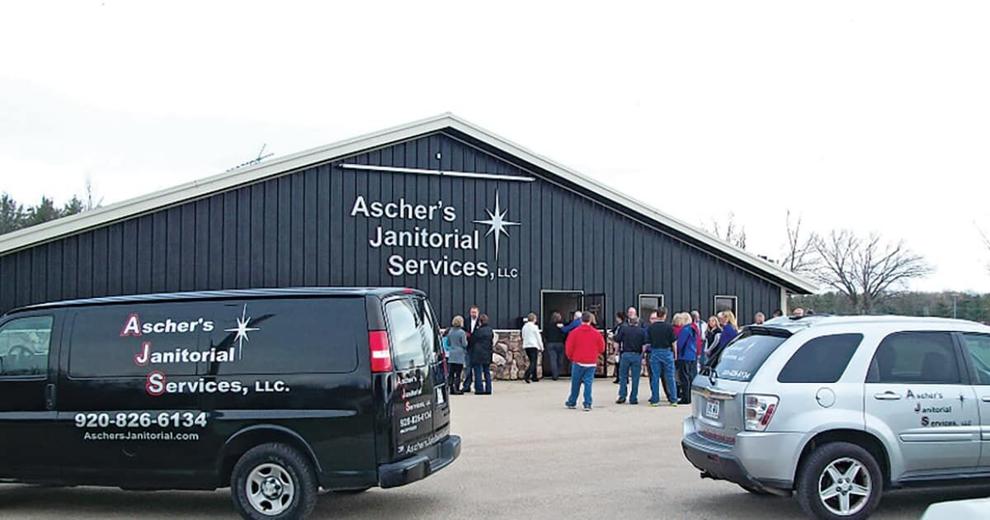 Supporting community businesses
The Rural Development program also aids small business advancement by providing capital through the Rural Business and Development Grant program, Wallace says.
For six years, the Oconto County Economic Development Corp. has participated in Rural Development business programs. A 2020 award helped three businesses that, in turn, created or retained 10 jobs. A $39,000 grant to OCEDC will provide technical assistance to small rural businesses in Oconto County.
"The project will focus on helping businesses secure financial and non-financial business resources, focusing on Main Street businesses and central business districts throughout the county," Wallace says. 
Paul Ehrfurth, executive director of the OCEDC, says its first grant with the USDA helped establish an economic development strategic plan for Oconto County and a microloan program.
The rural, northern county already had a revolving loan fund, but it wasn't seeing the kind of demand it hoped it would due to job creation requirements, Ehrfurth says.
"What we found is a lot of our small businesses really weren't in a position to create a substantial number of new jobs, so we opted to pursue the microloan strategy," he says. 
Through the USDA funding, Madison-area consultant Mike Mathews of Economic Growth Advisors helped prepare the economic development strategy and then assisted the county in setting up the Oconto County Business Innovation Development program. OCBID now works with 45 to 50 small companies that include industries such as retail, manufacturing and high tech. USDA funding helps provide ongoing consulting and technical assistance free of charge
to these businesses.
"We've seen some firms experience some significant growth, and a lot of that is due to our ability to provide that level of expertise to these small companies," Ehrfurth says.
Two big needs in the county are talent development and entrepreneurial assistance to small business. The microloan program has provided about 14 loans during the past few years with no defaults, Ehrfurth says. 
"Microloan programs are typically risky, and ours is risky, too," he says. "But we spend a lot of time with our clients, working with them and helping them through problems or issues."
Tricia Ascher of Ascher's Janitorial Services, LLC worked with the OCEDC to secure funds so the business could move into a larger commercial building. "They've helped us in every way possible," she says. "They also created and helped us connect with other companies that help complement our business growth."
The microloans started with a maximum amount of $5,000, now increased to $10,000, and assisted a range of businesses, including an LED lighting distributor, a bakery, a producer of beef jerky and downtown retailers. The loans have reached several communities in the county, including in Lena, where a business owner is completing a  $375,000 expansion.
"We've got two extremely successful programs that have evolved as a result of the USDA's assistance to us," Ehrfurth says. "I can't say enough about them."
Communities and organizations interested in applying for a grant or loan can improve their chances of success in the competitive application process by addressing the USDA's scoring criteria.
Oconto County also has launched a leadership program and developed an alliance of business and education leaders to enhance communication and networking. 
"We're pleased with the way these programs have taken shape, and it wouldn't have happened, to be honest with you, without the USDA," Ehrfurth says. 
On the web
USDA Rural Development has more than 50 programs that can assist rural homeowners, businesses and communities. Each program has specific eligibility requirements, and a USDA representative is available to walk applicants through the process. To discuss a project, visit rd.usda.gov/wi, call (715) 345-7600 or email wi-rd-stateoffice@usda.gov.