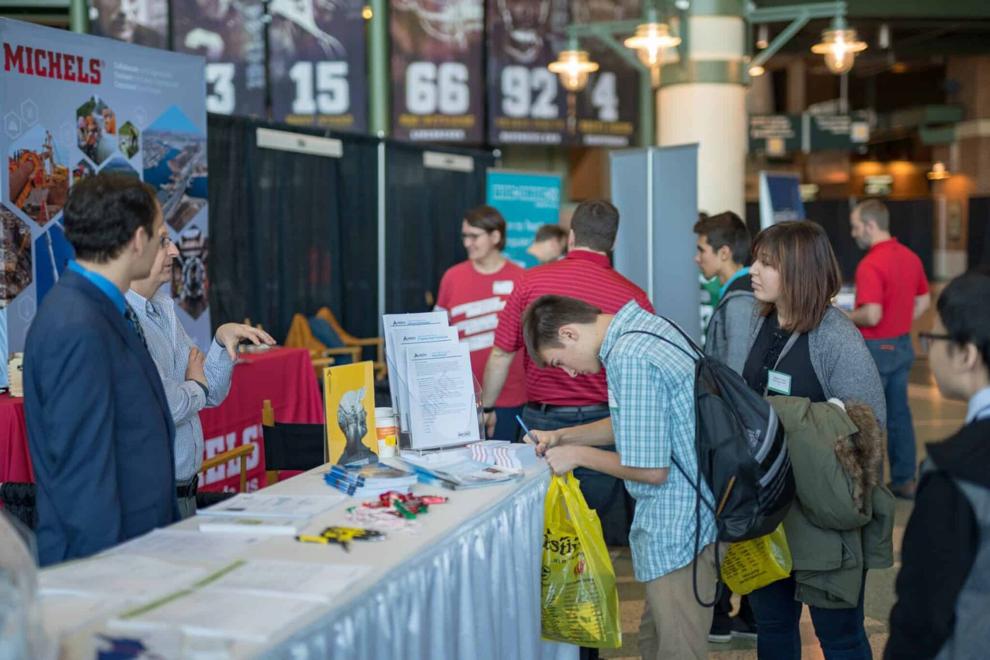 More than 500 high school students and 50 college and IT professional job seekers attended this year's NEW Connect IT, a job and career fair designed to unite people at various locations across the IT talent pipeline.
According to a study, 3,000 new IT jobs will open in the New North by 2021, which is why events like NEW Connect IT are so important, says Kim Iversen, director of the NEW IT Alliance, which hosted the event. The Nov. 14 event, which was held at Lambeau Field in Green Bay, was double the size of last year's initial event, held at Fox Valley Technical College.
Event participants met with employers looking to hire IT talent and connected with colleges that offer IT degree and certificate programs. IT professionals were on hand to educate about the various jobs available and present the variety of technology used in Northeast Wisconsin.
This year's NEW IT Connect included 27 employer booths, six regional colleges, four technology demo rooms and a career café where participants could talk to professionals in different IT careers to learn more about the field.
To learn more about the NEW IT Alliance, its events and programs, clickhere.