The pandemic has brought to light the duality of rural communities and underscored both the many gifts of rural life and its challenges.
Gov. Tony Evers' recently created Blue Ribbon Commission on Rural Prosperity is dedicated to identifying and leveraging opportunities and addressing struggles within rural communities. The governor wanted to ensure Wisconsin had a comprehensive, 72-county strategy, and the commission is working toward creating that.
Kelliann Blazek, director of the Office of Rural Prosperity within the Wisconsin Economic Development Corp., says there are many definitions of rural on both a state and federal level, but the WEDC defines rural counties as those with a population density of 155 residents per square mile. Based on that definition, Wisconsin is home to 58 rural counties, or 80 percent of counties in the state.
"You're looking at the breadth of almost 60 counties in the state, and you can see that treating rural Wisconsin as a monolith is not what you want to do," says Missy Hughes, secretary and CEO of the WEDC, which is providing logistical and administrative support to the commission.
The governor appointed 12 commissioners throughout the state representing many sectors and backgrounds and all caring deeply about their rural communities, Blazek says. The work began with gathering stakeholder and public feedback through listening sessions, written submissions and meetings with commissioners.
Feedback focused on five key areas: examples of rural prosperity, priorities both pre- and post-COVID-19, what state and local partners are doing well and how they could improve. Around 400 people, from farmers to child care providers to university professors, shared input, and now leaders are organizing and analyzing the information gathered and creating a report that will go to Evers.
While the listening sessions elicited feedback specific to certain areas, common themes emerged, including a need for reliable broadband and access to quality, affordable child care. Child care providers shared the difficulty of remaining in business and making ends meet, Blazek says.
"They said point blank that the business model for rural child care is broken. Folks really want to increase awareness about the child care issue … and really make it a state priority to address it," Blazek says.
Beyond identifying problems, though, the commission is also about celebrating and elevating rural communities, Hughes says. "I think the pandemic has given us the opportunity to really shine a new light on rural Wisconsin."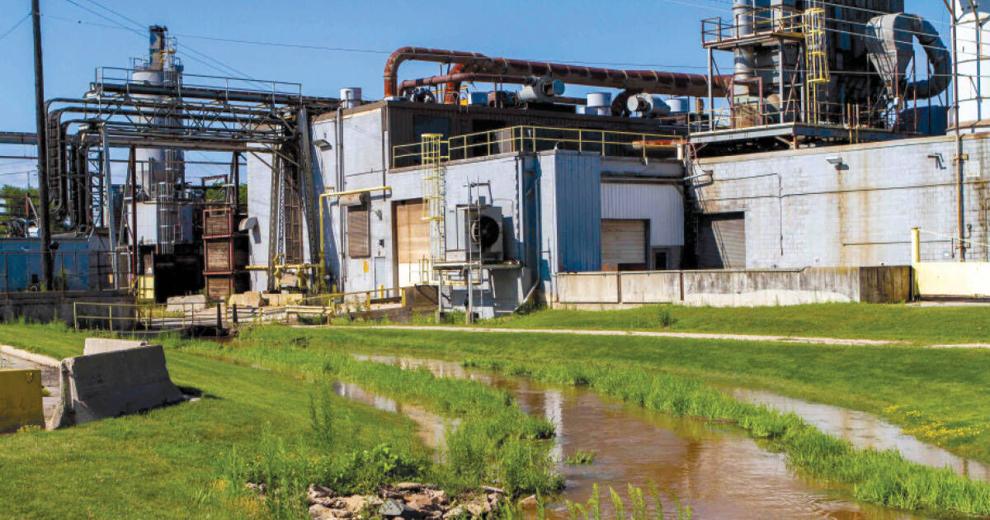 Connection and care
Door County is one of those communities that has seen both windfalls and headwinds stemming from the pandemic. At a time when people were encouraged to stay apart and many canceled trips in favor of staying closer to home, Door County was among several rural counties with abundant outdoor amenities to see strong tourism numbers over the summer.
Several businesses in Door County had their best year ever, says Steve Jenkins, executive director of the Door County Economic Development Corp. People who may have planned to travel abroad decided to spend their money in the county instead, he says, adding many restaurants and clothing stores still struggled.
At the same time, the pandemic has brought its share of challenges to Door County. "COVID really put a bright light on some of the weaknesses and vulnerabilities because of a lack of broadband," Jenkins says.
Access to reliable and affordable broadband has proved problematic, as people throughout the county have needed service more than ever to access capability to work remotely, health care, education and simple connection to others, he says.
Matt Payette, planning, zoning and land information director for Calumet County, says his county faces a similar situation. Some areas of the county are served well, including Appleton, Menasha and the Village of Harrison, but other, more rural areas are underserved.
The county partnered with telecommunications provider Nsight to win a Wisconsin Public Service Commission grant to install a fiber line from Sherwood to Kiel and is working on a partnership with internet service provider Bug Tussel Wireless to go after more grant funding that would provide additional access.
No matter the solution, affordability remains a factor, as residents still have to pay for the infrastructure and tiered plans the county was considering cost up to $99 a month, Payette says. Both Payette and Jenkins say they see a need for a more concerted effort on a state level.
Child care also is an issue in both Door and Calumet counties. Dena Mooney, a planner for Calumet County, says finding adequate and affordable child care proves difficult for parents who need it, and providers struggle to make a decent living. Child care providers must obtain a formal education but are not guaranteed an adequate income for their services, she says.
Door County is systematically addressing issues facing its communities. It's embarking on a child care innovation study, completing a broadband engineering assessment and recently was selected as one of three pilot communities statewide for the Wisconsin Housing & Economic Development Authority's new Rural Affordable Workforce Housing Initiative.
Having already completed a housing study, the county was asked to be the "first out of the gate" on the work, Jenkins says. The county, which is partnering with the local community foundation and a design team on the work, will look at solutions to its two issues: affordable workforce housing and the need for housing for seasonal workers.
The aim is to identify one new solution that could work for the participating community and could work for others as well. The county is working with a developer that has an innovative construction process at a lower-than-normal cost.
"The innovation is in many facets. It's in construction and construction costs, financing and the parties who should be involved in this process," Jenkins says.
Best practice
The City of Brillion serves as one shining example of a community that's gotten the formula right on rural prosperity. When the Brillion Iron Works plant closed in 2016 and put 400 people out of work, the city and AriensCo ultimately partnered to transform the massive site into something new and vibrant.
AriensCo Chairman and CEO Dan Ariens created a limited liability company, Brillion Works LLC, and worked closely with the city and Calumet County, ultimately advancing money to the city to acquire the property from the seller. It signed a developer's agreement to develop the property and took a 99-year lease on the property back from the city. It also created an Environmental Remediation Tax Incremental District to develop the site.
Mark Olsen, previously chief financial officer and treasurer for AriensCo, now oversees the Brillion Works project, which is not directly part of the work of AriensCo. The 142-acre project is ambitious and sweeping and slated to take up to 15 to 20 years, but it's already made significant progress.
The work began with the demolition of many of the site's 21 buildings. Some of the buildings were saved and repurposed, including one that was part of the original foundry site and now serves as a hub for 75 AriensCo employees.
Part of the work is also aimed at preserving the history of the site and perhaps building a museum dedicated to the foundry, which Dan Ariens' great-grandfather Henry Ariens built and then lost during the Great Depression.
"You can't really talk to anyone in the city that didn't work there or have a family member that worked there. It's an important part of the history here, so we're trying to save some of that," Olsen says.
Next August, AriensCo will open a child care center in Brillion run and licensed by KinderCare. It will service 96 children and provide care for AriensCo employees as well as others in the community. Olsen says Brillion Works also is looking at drawing health care centers to the city, developing greenspace and trails, and contracting with a company that plans to put in a 50,000-square-foot distribution center onsite in Brillion Works space and will bring about 40 jobs to area.
The goal is to create a safe and attractive community and draw more people, including AriensCo employees, to live in Brillion. "Now that we're done with the demolition, now that we start to bring in new business, it will be a testament to what we promised everybody we are going to do," Olsen says.