Despite challenging economic conditions, development continues throughout many communities in the region ranging from residential housing projects to business expansions to new community projects. Read on for a roundup of some of the region's most prominent projects.
• interstate 41 Corridor
Appleton
Avant Apartments, a 33-unit, market-rate apartment complex with one- and two-bedroom floor plans, opened in August off of North Durkee Street in downtown Appleton.
Block 800, a mixed-use development in the 800 block of College Avenue with commercial and retail space on the first floor, 20 market-rate apartments on the second to fourth floors and underground parking. CR Structures and Vision Architecture are working on the project, which is expected to be finished in spring of 2021.
Crescent Lofts will bring 69 apartments to the former Post-Crescent building on West Washington Street. The $12 million project will include one-, two- and three-bedroom apartments, with 58 of the units reserved for people of low to moderate income.
Gabriel Lofts, which includes the restored and remodeled Gabriel Furniture store plus some additional new construction, opened in spring with 21 market-rate residential units and nearly 7,000 square feet of commercial space along College Avenue. Commercial tenants include Nicolet National Bank and Kodere Salon.
RiverHeath added another building. Willow, the largest building within the development, opened in June. The $25 million, six-story, mixed-use building includes 110 residential apartments on its upper floors and commercial/retail space on its lower floors.
ThedaCare, Neuroscience Group and Hand to Shoulder Center of Wisconsin broke ground on the Orthopedic, Spine and Pain Center on the grounds of the Encircle Health campus in north Appleton. Miron Construction Co. Inc. is leading the $144 million project, which is expected to open in the summer of 2022.
Brillion
Ariens Co. continues work on the Brillion Works project. The company completed a new event space, Stone Prairie, managed under the business's new division, AriensCo Hospitality. It's also partnering with KinderCare to open a child care center in the Brillion Works development.
Northpointe Development is working on a four-story, 40-unit apartment building. It is being funded with the help of Wisconsin Housing and Economic Development Authority tax credits, so it will include some apartments for people with limited income as well as market-rate apartments.
Chilton
M-B Companies broke ground on a 70,000-square-foot expansion in Chilton. The expansion will offer enhanced manufacturing capabilities for M-B parent company Aebi Schmidt North America. Keller Inc. is leading the project that will be the home of M-B Airport Maintenance Products and North American corporate functions.
De Pere
UnitedHealth Group is building a new $35 million office. Miron Construction Co. Inc. is completing the work.
Robinson Metal Inc. opened a second facility in De Pere at 2107 American Blvd. The 178,000-square-foot facility is Robinson's third location and brings its total capacity to 500,000 square feet of manufacturing space. Robinson has a production facility in Manitowoc in addition to its main campus on Eisenhower Road in De Pere.
Fox Crossing
Orthopedic & Sports Medicine Specialists, in partnership with Ascension, opened a new 45,000-square-foot orthopedic clinic and surgery center in Fox Crossing.
Green Bay
Construction is underway on Legacy Hotel, a five-story, 79-room, all-suites boutique hotel in the Legends District.
One Astor Place will reinvent the site of abandoned warehouses. A portion of the Fox River Trail was relocated to the site, and the next phase of the $20 million plan calls for building a four-story residential structure with approximately 100 market-rate rental units.
Projects and rehabilitation continue in the Rail Yard development, already home to multistory townhomes and businesses. DDL Holdings continues its rehabilitation work on 100,000 square feet of vacant, historic warehouse space and plans to add office, commercial and residential space.
Broadway Lofts is nearing completion. The $20 million, four-story residential structure will bring 93 affordable rental units and a pair of two-story residential townhome structures with seven affordable rental units in each.
With the Broadway + Kellogg project, TWG Development will bring a $44 million mixed-use project to the Rail Yard. The five-story residential structure will include 225 studio one- and two-bedroom market-rate apartments as well as 7,000 square feet of retail space along Broadway.
Monroe + Cherry is an $18 million project located between the downtown and the Whitney Park neighborhood that would add 80 residential units and a 24,000-square-foot grocery store, Mauer's Market.
The Shipyard aims to bring a mixed-use recreational area and entertainment facility for concerts and festivals. Plans also include an urban beach and container park.
Green Bay Packaging is on track to open its new $580 million-plus facility in 2021. The environmentally friendly facility will double the company's production capabilities and create around 200 jobs.
Development continues in the Titletown District with the Titletown Office project. Completion is slated for December, and the project includes commercial office space and a parking structure as well as first-floor retail space and outdoor and rooftop plazas. Miron Construction Co. Inc. is completing the design-build for owner Commercial Horizons, and Performa Inc. is serving as architect.
Ashwaubenon
Construction is underway on the new Brown County Expo Center. It will include a 125,000-square-foot exhibition hall with 50,000 square feet of pre-function space and 28,000 square feet of storage/support space connected to the existing Resch Center. Miron Construction Co. Inc., in partnership with Kahler Slater/Populous, is completing the project.
Greenville
Amazon opened a facility at W6331 Wally Way in July. Developer Ryan Companies US Inc. built and owns the 110,000-square-foot building. The facility is used to sort and distribute packages and is expected to employ up to 160 permanent, full-time workers as well as offering seasonal jobs.
Heart of the Valley
Aurora BayCare Health Center opened in Kaukauna's Commerce Crossing at the northwest corner of Interstate 41 and State 55. It offers primary and specialty care, as well as urgent care. Later this year, it will add an outpatient surgery center.
The Village of Kimberly continues to progress in its Cedars riverfront redevelopment project. It includes the 20-acre Rivers Edge subdivision, Riverfront Developments luxury apartments, the 49-unit Papermill Estates, mixed-use development The Roots, and Treaty Park, an entrance to the Cedars redevelopment. The village is working with the project's developer to create a public scenic overlook of the Fox River. The Wisconsin Economic Development Corp. awarded the village $250,000 in June 2019 for the construction of the overlook feature.
Hilbert
In St. John, near Hilbert, Irish cheesemaker Ornua is moving forward with a $10 million plant upgrade, adding 22,000 square feet of warehouse and cooling space. The project may create up to 50 more jobs, and construction completion is anticipated for February.
Menasha
The Brin, a potential $10 million investment on the site of a former theater, would bring a three-story mixed-use building, a four-story residential building and community gathering spaces to downtown Menasha. RF Development Group is leading the project, and CR Structures is serving as contractor.
Lakeshore Ridge Apartments, a 64-unit, high-end multifamily development, will offer underground parking, high-end finishes and various amenity areas. Fore Investment Group is leading the project, and construction is underway.
Neenah
The city bought 130 acres of farmland near its southwest corner and will hold the property until Eternity Custom Homes can develop it by sections as single-family homes.
Tadych Investment Partners of De Pere plans to construct a six-story, $7 million building at the northwest corner of Church Street and Wisconsin Avenue in downtown Neenah. It would include 5,000 square feet of retail space on the first floor and 38 luxury apartments on the upper floors.
T. Wall Enterprises plans to build a four-story, 71-unit apartment building at the northeast corner of Main Street and Millview Drive. The project includes 71 parking stalls, most of which will be underground.
ThedaCare moved its corporate headquarters to downtown Neenah this past winter.
The city continues to market available space within its Southpark Industrial Center, which includes 65 acres of undeveloped land suitable and zoned for industrial and business uses.
North Fond du Lac
Milwaukee-based Johnstone Supply built a new 25,000-square-foot facility in the Northgate Business Park in North Fond du Lac.
Ripon
A state grant will help Ernessi Farms and the City of Ripon renovate a vacant former grocery store into an indoor urban vertical farm produce operation with the potential for retail operations and a future rooftop garden. The $190,000 from the Community Development Investment grant from the Wisconsin Economic Development Corp. will support the expansion of Ernessi Farms' urban vertical farm produce operation, which sells products to local and regional grocery stores and restaurants.
Wrightstown
Custom Offsets, an aftermarket supplier for auto parts, is building a 350,000-square-foot warehouse that's slated for completion in February 2021.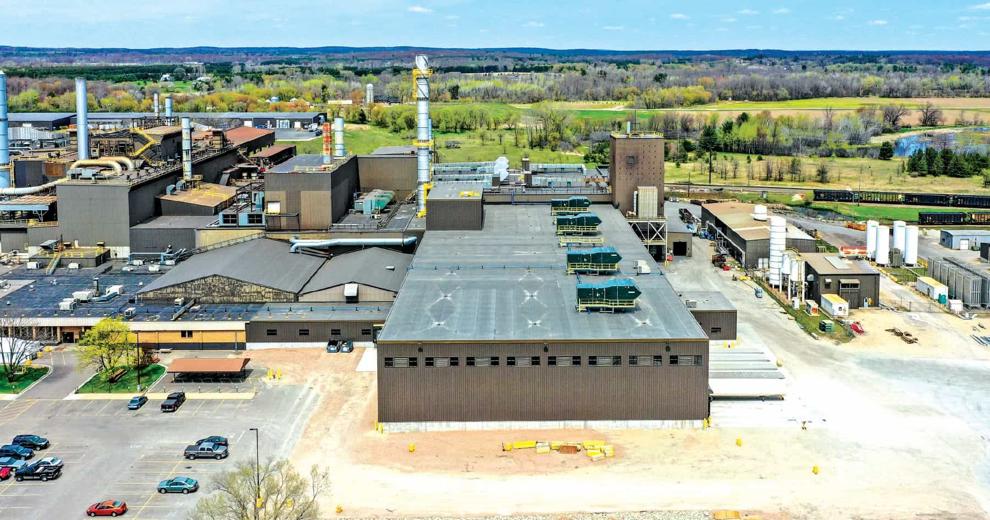 • West Central
Fremont
The Village of Fremont has begun construction of a new community center. The Friends of Fremont is leading the effort that will make major changes to the former Channel Cats building at 204 Wolf River Drive. The group has partnered with Keller Inc. and McMahon Associates on the design and build of the center. Changes include demolition of the south half of the structure, new exterior finishes, reestablishing the banquet area, accessibility improvements, dock improvements and creation of a new outdoor community space. Work will continue throughout 2020.
Green Lake
The Heidel House Resort & Spa could reopen next spring after the facility's owner accepted an offer from a new buyer. The deal was scheduled to close in mid-September, with a possible reopening date in May.
Waupaca
Waupaca Foundry is in the middle of a four-phase, four-year expansion and technology upgrade plan. In March, the manufacturer finished expanding the space, the first phase of the $20 million project that's taking place at Plant 2/3 at the company's Waupaca facility.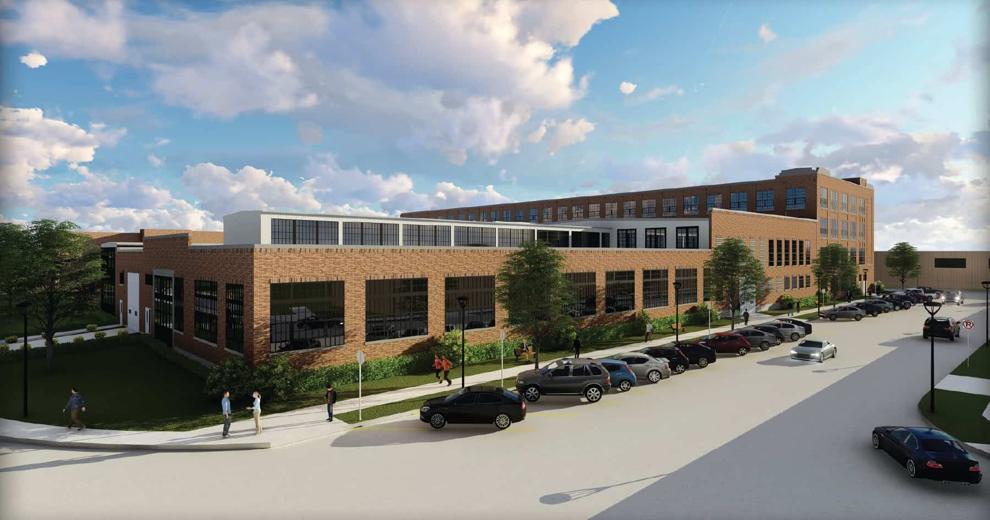 • The Lakeshore
Door County
The 47-room Dörr Hotel in Sister Bay is now accepting reservations and is slated to open next June. The hotel is being built by Bayland Buildings Inc.
The City of Sturgeon Bay received a $250,000 state grant to help redevelop the former Younkers department store space located in downtown Sturgeon Bay. The property is the largest retail building in the downtown. The Community Development Investment Grant from the WEDC will support the renovation of the long-vacant building into a new retail center that will include an accessories and home furnishings store and additional retail space. The project is expected to be completed this fall.
Fincantieri Bay Shipbuilding is preparing to upgrade its Sturgeon Bay shipyard equipment and facilities this year to assist with work on the Navy's new guided-missile frigate. The improvements will be within the current shipyard's perimeter. On the south end of the yard near Georgia Street, the buildings formerly owned and operated by Palmer Johnson Yachts will become the hub for government work, including the LCS and FFG(X) programs. The manufacturer will expand or update some buildings to accommodate the larger fabrication efforts, a blast/prime/paint building and more room for support services.
Manitowoc
Briess Malt & Ingredients Co. recently completed a $17 million project that expanded its custom barley processing and malting operation facilities at its Jay Street location. Hamann Construction completed the project, and work included installation of four custom roasters, construction of grain silos and a warehouse/main tower, and the creation of a modern facility for an automated packaging line for the production and packaging of specialty roasted malts. The facility also added a rail building and a Briess Experience Center designed to be a gathering spot to engage customers and highlight the company's traditions.
Meijer opened a location in the city this past spring.
The city is preparing the CN Peninsula for commercial development and has acquired 97 acres along 1-43 for a new industrial park.
Plymouth
The City of Plymouth has a housing concept plan for 79 acres that calls for single-family and mixed-use development on partner-owned land.
Sheboygan
Construction of the new Aurora Medical Center Sheboygan County is about halfway complete, and the facility is expected to open in 2022.
The City of Sheboygan continues to seek development within its $15 million SouthPointe Enterprise Campus, which has the potential for a mile of interstate exposure.
Badger State Lofts, the conversion of a former tannery complex into a mixed-use residential community, opened in spring in the city's downtown. The development provides 118 loft-style workforce housing apartment units. It includes interior parking and community and amenity space.
The Oscar, slated to be built on the site of the former VanDerVart Concrete Co., is a four-building, 248-unit multifamily housing structure. The $45 million workforce housing project would offer a mix of one-, two- and three-bedroom options as well as 16,500 square feet of commercial and retail space.
Sheboygan Falls
Sun Graphics Media, which is also the owner of Franzen Graphics commercial printing, announced the construction of a new $5.5 million, 53,000-square-foot headquarters. Quasius Construction is building the combined headquarters, which is scheduled to be completed in 2021. It will house all 46 employees and offer the ability to expand and create upward of 20 more jobs in Sheboygan Falls and surrounding areas.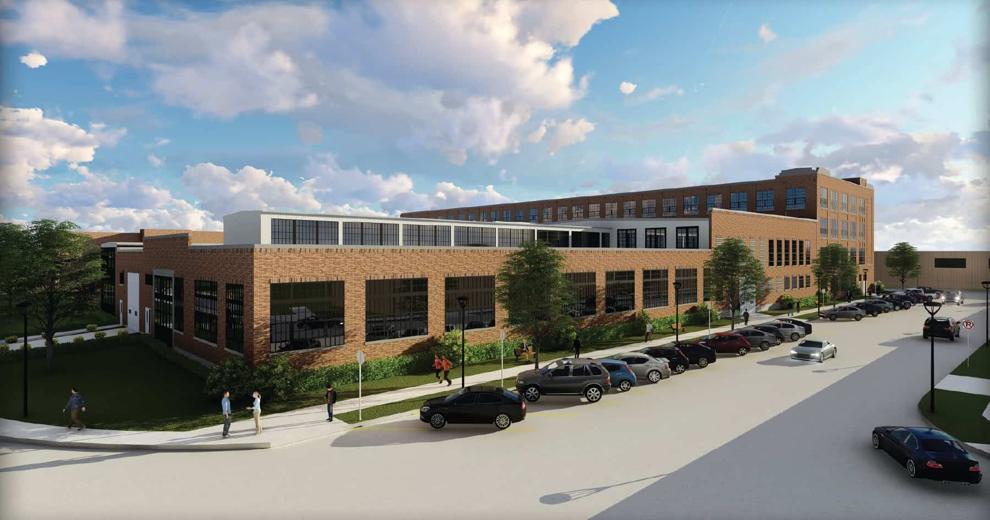 • The Northwoods
Keshena
Bay Bank, the only tribally owned bank in Wisconsin, plans to open a branch office later this year on the Menominee Reservation in Keshena. This will be the first bank for the Menominee Indian Tribe of Wisconsin as well as for Menominee County. It will be part of the Standing Pines Convenience Store project, and Keller Inc. is serving as contractor.
Marinette
ChemDesign Products Inc. is building a 25,000-square-foot technology center in Marinette. The two-story technology center will contain world-class, state-of-the-art process support and quality control laboratories as well as administrative and operational offices, locker rooms and a cafeteria. Keller Inc. is leading the building's design and build.