When the faculty at Ripon College began evaluating how the school could better meet the needs of students, the answer quickly became clear.
Ed Wingenbach, vice president and dean of faculty at the college, says liberal arts colleges promise to prepare students who know how to work collaboratively and are ready to take on the jobs of the future. Employers, however, were saying graduates with bachelor's degrees lacked these skills.
Leaders at the college wanted to address the disconnect and find a way for students to practice essential workplace skills while still in school.
"If that's what we want our students to do, why don't we make them do it while they're here? Let's set up a curriculum that has students solve problems collaboratively, drawing on data and evidence in semi-independent ways because that's what we want them to do when they leave here," Wingenbach says.
The faculty began evaluating the issue in the summer of 2015 and spent the next year designing a curriculum aimed at helping students develop 21st century workplace skills while also streamlining the path to graduation. In the fall of 2016, the college debuted its Catalyst curriculum.
The quick turnaround time was no small feat, as higher education "isn't known for its swiftness and ability to pivot quickly," says Zach Messitte, the college's president.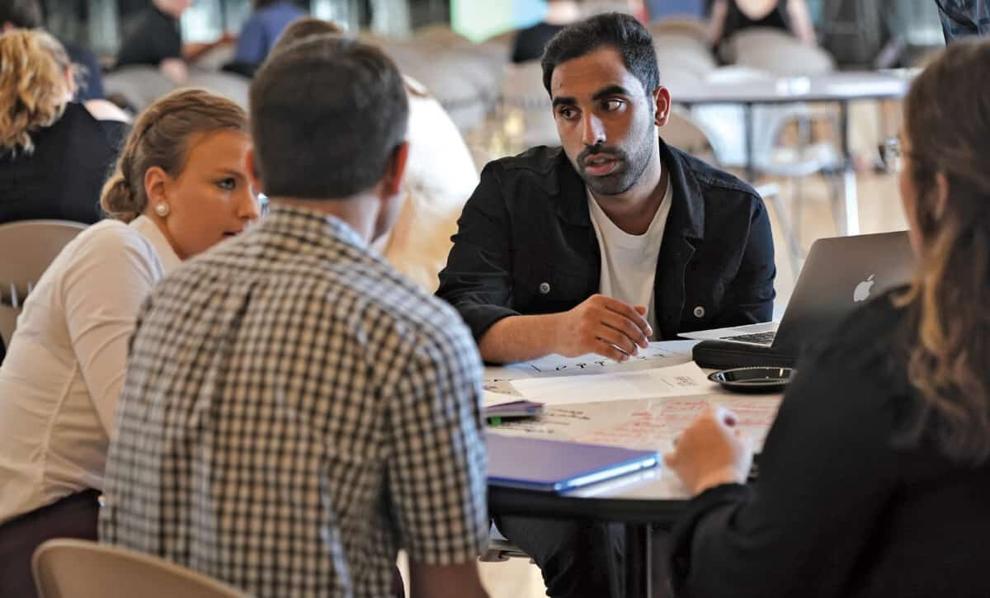 Every student on campus takes part in the curriculum, which includes five seminars. Students take two seminars their freshman and sophomore years, and then they devote the first semester of their junior year to taking an applied innovation seminar. 
The first four seminars prepare students for the independent and collaborative work required for the junior seminar, in which they work in teams of five with faculty mentors. In that junior year applied innovation seminar, team members research, develop and present proposed solutions to large, open-ended questions.
One group, for example, looked at the educational achievement gap. Briana Bartz, a math major, worked in the group, which included a theater major and political science major. In developing their solution, the group researched methods others had devised to address the problem and why they'd failed.
"We all worked differently, so trying to find the middle ground where we could all work together collaboratively was difficult, but it was also very rewarding in the end to make a final project that ended up being very successful."
That success came on Catalyst Day, the culmination of countless hours of work. The college canceled all classes, and students, community members, employers and family members gathered to watch 25 groups of five make their final presentations.
"What we saw was students who were really professional, well-prepared, knowledgeable presenters who had supporting materials that were of just outstanding quality and who then could answer questions all over the place in sophisticated ways," Wingenbach says.
The value of the program comes not just from what students gain from the process, but also in the way it streamlines coursework, Wingenbach says. Because Catalyst is so focused, the college can restrict graduation requirements to those five courses, as opposed to other schools where general education requirements can make up half the credits it takes a student to graduate. This allows a Ripon College student to complete two majors and maybe even a couple of minors and still graduate in four years.
The program is garnering national attention from organizations that want to see more programs like Catalyst. In the past couple of years, the college has received more than $1.7 million in grant funding from organizations including the Andrew W. Mellon Foundation, Arthur Vining Davis Foundations, Margaret A. Cargill Philanthropies and the National Science Foundation.
Wingenbach says in a time when drawing students to liberal arts colleges has become increasingly competitive, the Catalyst curriculum will help differentiate Ripon College.
"We're doing what other people are supposed to be doing. I think it's a model for how to think about liberal education in the 21st century," he says.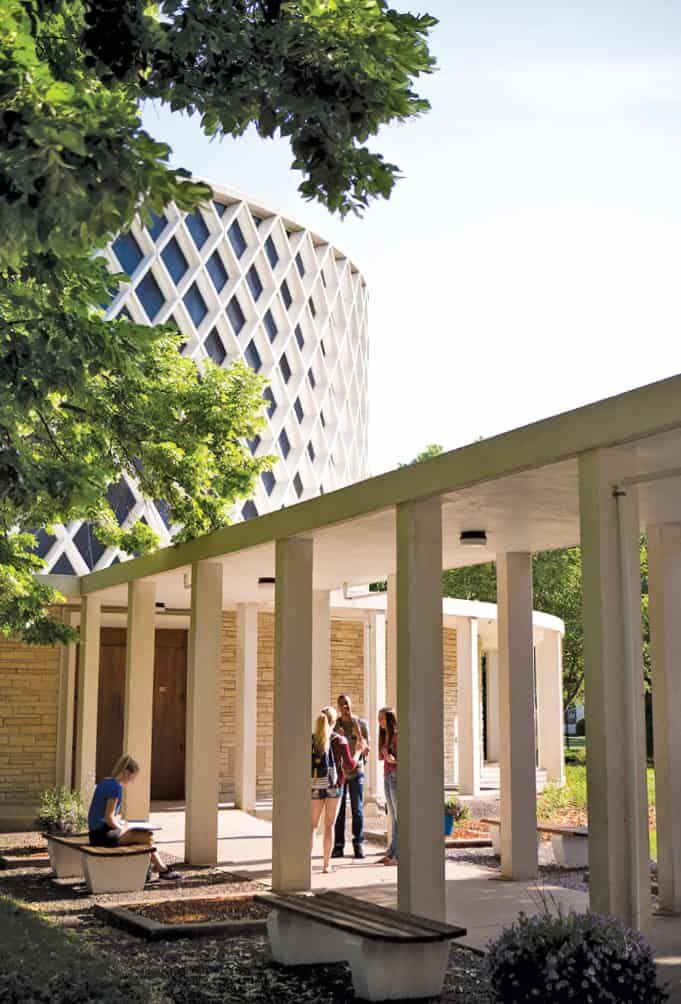 Flexibility focus
Attracting students in a competitive landscape is also what led Fond du Lac-based Marian University to debut a new master's degree program, MPath. It offers students maximum flexibility, with start times offered 12 times a year for the four-week classes.
Under the program, the school will offer Master of Science degrees in management and industrial psychology beginning in September, and in November it will begin offering its Master of Science in Professional Practices for Public Safety.
Two years ago, Marian added a separate office for adult and online students, which includes its graduate school programs. Tracey Marx, assistant dean of Adult and Online Studies, says most people pursuing graduate degrees don't have time for traditional in-person graduate programs. They're ready to take the next step and are highly motivated, so online learning offers an ideal fit.
"We need to provide flexible options to allow people to reach their academic potential," she says.
Nicole Brown, recruiter in Adult and Online Studies, says the program allows people to pursue a graduate degree on their timeline. If students take two classes every four weeks, they can finish a grad program in as little as 16 months. Alternatively, they can stretch out the program to meet their needs, taking a month off from taking a class when needed.
In selecting the degree programs the university would offer, leaders researched the traits and skills employers were seeking. Brown says there's a growing desire for management programs designed to help students become better-informed leaders and focus on theoretical business concepts and adapting them to everyday life.
As for its industrial psychology program, Brown says it's especially well-suited to today's workforce challenges and companies waging a war for talent. It might be easy to hire people, but many companies struggle to keep them. Industrial psychology helps companies analyze issues such as whether their hiring, recruiting and retention practices are effective.
"These courses are kind of learning how to look at different processes and then involve data analytics and assessments to see if your corporation or company is doing the things it needs to be doing," Brown says.
Because the classes run for just four weeks, Brown says they allow students to focus on one competency or objective versus learning many over a 15-week period. The university plans to continue to grow and expand its flexible program, including adding more degrees in the future.
Support for Catalyst
Ripon College has received more than $1.7 million in grant funding from some high-profile foundations and organizations to support Catalyst and other programs. Gifts include:
Andrew W. Mellon Foundation: $800,000 grant to support implementation of Catalyst
Margaret A. Cargill Philanthropies: $350,000 grant to support
sustainability initiatives
National Science Foundation: $297,715 grant for a project called Building Capacity for Interdisciplinary Quantitative Reasoning Instruction
Arthur Vining Davis Foundations: $50,000 grant to use toward Ripon College curriculum planning and review