When Wisconsin shuttered all public and private schools last March, Kris Mathis and her family had to adjust quickly, just like countless others throughout the state and nation.
Mathis, a teacher at Appleton's James Madison Middle School, faced the added challenge of making the abrupt switch to teaching in a new way, all while helping her two elementary school-aged sons acclimate to their new routine. 
When it came time to make decisions about the 2020-21 school year, Mathis found herself struggling and feeling anxious about managing her sons' learning while teaching full time. Her husband, Jason Mathis, a site supervisor for Arla Foods, was an essential worker, and the two didn't feel comfortable turning to Jason's parents for child care.
Knowing other child care options were limited and facing worry about bringing the virus into the house if they did send their kids for outside care, Mathis asked the school district for a leave of absence and opted to have her two sons, now in third and fifth grade, attend school virtually for this school year. The eighth-grade math teacher says with the kids learning from home, she felt the need to advocate for them and oversee their learning closely.
"That was a tough, tough decision," Mathis says. "Looking back on it, it was probably the best decision we could have made."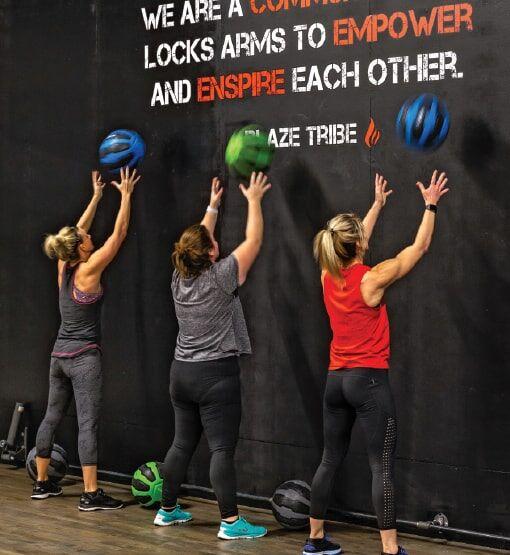 Mathis is one of an estimated 2.3 million women who have left the workforce since the beginning of the pandemic. The National Women's Law Center reported in February that women's labor force participation rate decreased to 57 percent, the lowest rate since 1988. At the same time, an estimated 1.8 million men also have left the workforce since February 2020. 
The pandemic has laid bare longstanding women's issues that have now reached a crisis point: lack of access to affordable child care, income inequality, work that tends to be undervalued and the outsized role many women play in domestic life, whether in the area of household work or caring for children or aging parents. 
Marc Schaffer, an economics professor and director of the Center for Business & Economic Analysis at St. Norbert College, says the gender wage gap issue — women earned 81 cents on the dollar compared to men in 2020 — is longstanding. In addition, as dual-income families grappled with who would stay home if needed during the pandemic, the person to do so often has been the woman.
Schaffer says the wage gap has exacerbated the problem. "If we didn't have that existing wage gap issue, I don't think it would be the severity at which we're seeing some of the challenges of women in particular falling out of the labor force."
Low-income and minority women, many of whom work in the service industry, have faced an added disadvantage in that most must physically show up for work and lack access to the flexibility of working from home. If an entire sector, such as the service industry, shuts down as it did early in the pandemic, it creates an immediate problem for certain populations, Schaffer says.
Cascading challenges
Lisa Van Wyk, president and owner of Blaze Sports & Fitness in Appleton, whose services include training for professional and college athletes, had recently moved Blaze to a new location when the pandemic hit. 
Already, Van Wyk had built her business in the face of adversity in a male-dominated industry. "People don't give you the time of day. Even if you voice your voice, you're not necessarily heard," she says.
The mounting stresses for Van Wyk included the responsibility she felt for her employees' incomes and livelihoods, paying the rent and other fees for the facility, and having to move programming online in short order. All the while, Van Wyk and her husband were helping their two college-age kids through disruptions in their schooling. "Everything was new, so it was like starting again," she says.
It's situations like this that are leading to a crisis of confidence for many women, says Vicki Updike, founder of New Sage Strategies, a consulting, advising and coaching business with a special focus on women's leadership. The past year has proved burdensome for women, with added worries about children's wellbeing and parents' health, not to mention their own needs and mental health.
"Women are struggling to feel like they're doing anything well right now. They don't feel that they're doing their job very well. They don't feel they're being a good mom. They don't feel like they're being a good daughter," Updike says.
To navigate the increasingly heavy load, Updike encourages women to create not just balance but boundaries. For women who are still working, that means aligning expectations on performance. For example, it's OK to ask supervisors to confirm deadlines on projects and to advocate for the flexibility they need.  
 In the past year, women and families have lost many of their support systems, including child care and the predictability of a school schedule, Updike says. "All those support areas were, within a week, taken away. Trying to find a new way to navigate in this without those support functions has been incredibly complicated and difficult."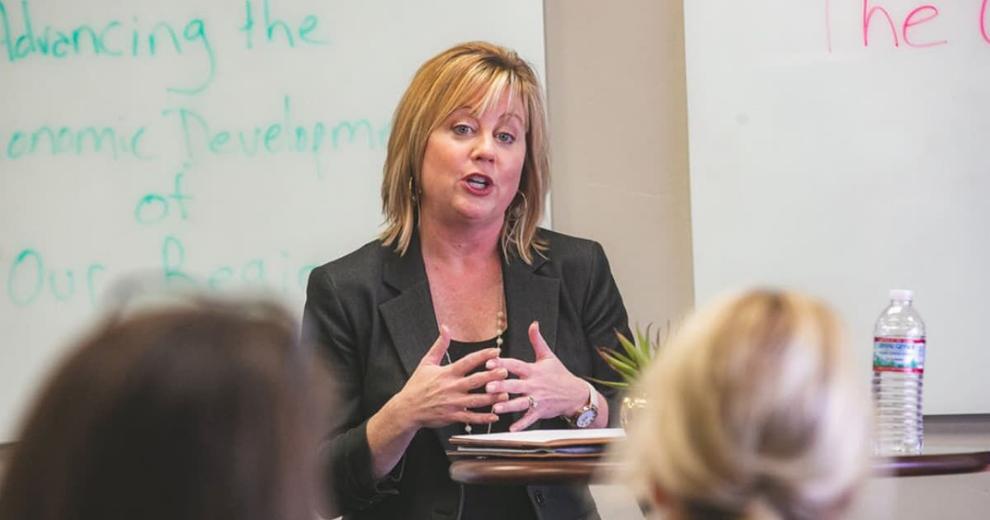 Building a better way
Helping women remain — and thrive — in the workforce is vital, says Teri Zuege-Halvorsen, executive director of the University of Wisconsin-Green Bay's newly created Institute for Women's Leadership. That will be part of the institute's mission, through both credit and non-credit learning opportunities designed to help women at all levels advance in their careers.
Not only can employers not afford to lose women in the workforce from a sheer numbers perspective, women bring invaluable skills to the workplace, Zuege-Halvorsen says. 
"When you have multiple perspectives and you're looking at things from 360 degrees, those teams tend to do better," she says. "That's a good thing. It provides strong foundations."
The institute's work will include looking at trends and challenges facing women and will examine issues on a state, regional and national level. As the nation's economy recovers, bringing women back to the workplace will be essential, Zuege-Halvorsen says, and the community and organizations will need to come together to discuss ways to make it easier for women to transition back.
Bridget Krage O'Connor, principal and owner of strategic communications firm O'Connor Connective and The Connective: A Place for Women in Business in De Pere, has adjusted programming at The Connective to meet the changing needs of women in business. 
Throughout the past year, The Connective, which is also partnering with UWGB's Institute for Women's Leadership, has offered 40-plus virtual programs, many with an increased focus on needs such as banking, finance and technology. 
O'Connor says she hopes that the adversity facing women right now is an anomaly surrounding the pandemic and that women will return to the workplace better equipped because "they've just managed chaos."
As women do return, O'Connor says it will be important to recognize and respond to their needs. "I also believe that companies are getting smarter about the flexibility needed related to families," she says. 
Analyzing the impact
Women's fund groups representing Green Bay, the Fox Valley, Fond du Lac and Oshkosh are collaborating on a regional study looking at how women have been affected by COVID-19 over the past year. St. Norbert College's Strategic Research Institute will administer the study, which runs through April 23.
The survey aims to derive data to show how COVID-19 has impacted women and their families economically and socially one year since the pandemic struck Northeast Wisconsin. The data will be compiled into a report that will be shared with the public in June. The study is made possible through a grant from the Basic Needs Giving Partnership of the Greater Green Bay Community Foundation, a funding collaborative which includes funds from the U.S. Venture Open Fund for Basic Needs, the J. J. Keller Foundation and other community donors.
To help collect the most diverse representation of respondents, the study will be conducted both online and through paper copies. To access the survey, visit https://bit.ly/2P45VHG.