Mike Jansen and Faith Technologies — the company he now leads — have both changed dramatically in the past 34 years. Jansen joined the company — then known as Town & Country Electric — as an electrical apprentice. As he climbed the ranks in the field and then in the office, the company itself was changing alongside him. During the past decade, the company changed its name to Faith Technologies, increased expansion into out-of-state markets, constructed a new headquarters and innovation center in downtown Menasha and cultivated a more diversified service line.
Today, the 47-year-old company focuses on electrical contracting work while adding more specialties. These include preconstruction, developing and managing solutions to provide customers with more control over their electrical usage, and offering manufacturing kits that electricians can use in the field.
Taken together, Faith — which expects to reach $1 billion in revenue for the first time in 2019 — provides its customers with a strong value proposition, Jansen says.
"In the construction industry, productivity has stayed flat for easily the last 30 years, but if you look at manufacturing, they are so far from where they were because of innovation and technology," he says. "We saw an opportunity in construction to be innovative and set ourselves apart using technology and by thinking differently about what we do. Because of that, we are more productive and it's influencing the industry."
One example of that innovative thinking: the creation of Excellerate — a manufacturing division that creates common assembly kits, such as outlets, as well as made-to-order assemblies. Electricians can complete more electrical work since everything needed for each job is in a kit and ready to be installed.
"They don't need to spend their time looking for what they need for a particular job — it's all right there," says Excellerate President Scott Romenesko. "The electricians are more productive and can focus more on the electrical work, not looking for what they need."
The addition of Excellerate is a vital part of Faith's growth. The company has three manufacturing plants in the Fox Valley plus facilities in Lenexa, Kan., and Atlanta. Construction crews soon will break ground on a new 225,000-square-foot Excellerate headquarters in Little Chute.
"Excellerate has allowed us to displace labor on construction sites using a process- driven, controlled environment, which creates productivity increases similar to what manufacturing can accomplish," Jansen says. "Because we're driving a radically higher productivity on the job site through this process, we are projecting significant growth within manufacturing, doubling from 3,000 to over 6,000 people."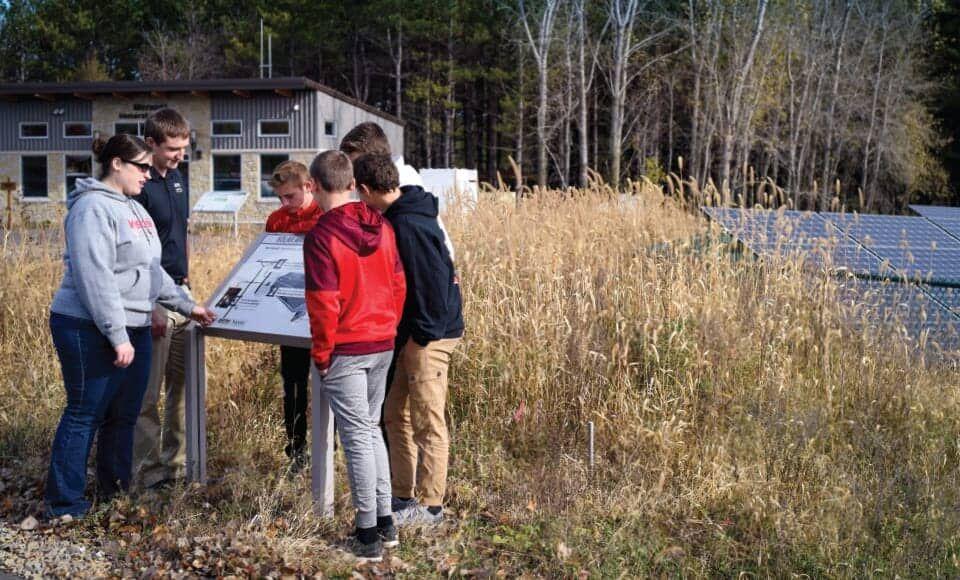 Laying the groundwork
Jansen didn't start his career at Faith with the goal of one day running the place. After he received his master electrician license and worked in the field for several years, Jansen "caught the leadership bug" and moved into project manager roles and eventually roles in Faith's corporate office.
In the early 2000s, Jansen was sent to Kansas City to strengthen operations. He later returned to Menasha, eventually being named executive vice president and then president and CEO when founder Rollie Stephenson retired in 2013.
"I like to say I'm still in my first job," Jansen laughs.
He says Stephenson created "a culture of entrepreneurship at Faith that is vital to the company's success."
In 1998, Faith — then known as Town & Country — merged with another company to become a public entity, but shortly thereafter in 2002, the company's employees bought it back. Through a joint partnership and merger with SKC Electric out of Kansas City, Faith Technologies was developed and turned what was a Menasha-based company into a national firm.
"I often say to my project managers that there's a difference between what your clients need and what they want. The goal is to provide them with what they need," Jansen says. "We need to be disciplined."
That discipline has paid off.
During the past 10 years, Faith's transformation has been nothing short of phenomenal. Before the onset of the Great Recession in 2008, Faith primarily focused its work in the Fox Cities and other parts of Wisconsin. When the downturn hit, Stephenson wanted to keep as many employees working as possible, which meant "we went anywhere there was work. That got us out of our comfort zone and into different parts of the country,"Jansen says.
Today, Faith employees work across the country and the company has offices in nine states.
The type of work Faith does also has changed. In addition to its manufacturing subsidiary, Faith has divisions dedicated to preconstruction and solutions. The solutions area includes everything from managing business systems and controls to helping companies look at alternative power sources.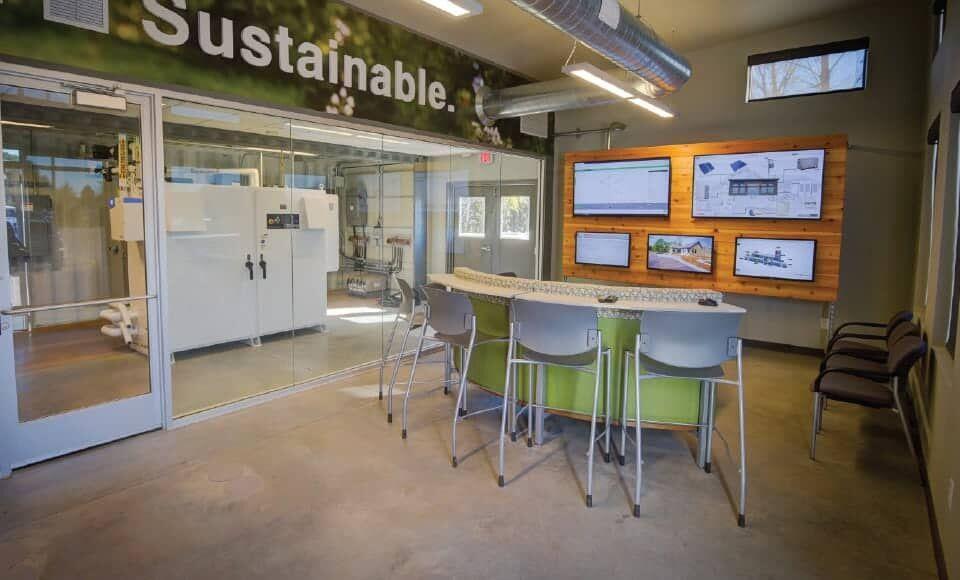 "I like to say we don't have electricians or technicians, but 'icians.' We've evolved from electricians as one might remember. Truly, we have electricians and technicians of the future. It's something more," Jansen says.
"We also do more than electrical construction. We work with customers on designing and engineering technology into their projects that bring value to the life cycle of the asset. In essence, we reduce cost, reduce schedule and increase quality."
The value proposition Faith brings to its projects, plus its solid customer service reputation, is what convinced Secura Insurance Co. of Appleton to pick the company to serve as the electrical contractor on its new $90 million headquarters in Fox Crossing.
"Their people worked hand-in-hand with us and they've always had answers for any of my questions," says Clint Dusenbery, facilities manager for Secura. "It's more than just putting in the electrical systems. They are helping us find ways to use them more economically."
Faith's focus on preconstruction services and solutions services — in addition to its entry into the manufacturing sector — accelerated
its growth.
Design is a vital part of the preconstruction work. Building a project virtually and then placing a virtual reality headset on the owners so they can walk around to see if everything is where they want it has improved productivity, saving time and money for the customer, Jansen says.
"That's a huge differentiator for us. We can make changes at the front end and it allows for timely changes throughout the construction planning instead of once construction has started," Jansen says.
That move is just one way Faith has improved its employees' productivity levels. Nationally, workers spend about 42 percent of their field time doing installation work. Faith's teams are 50 percent more productive because of its processes and technologies, Jansen says.
"Completing more work in a controlled environment through manufacturing has allowed us to be safer and more productive," he says.
When it comes to its solutions segment, Faith's efforts cover a wide swath, from measuring electrical usage and using analytics to better understand them to designing and implementing renewable energy systems.
"Energy is so important to many of our customers. Some industries, including health care and data centers, need reliable energy that is mission critical," Jansen says. "Other industries, like manufacturers, invest and depend on energy as an ingredient to their business. Faith's role in energy management is in essence to increase that energy's reliability while at the same time decreasing the overall cost through today's emerging technologies."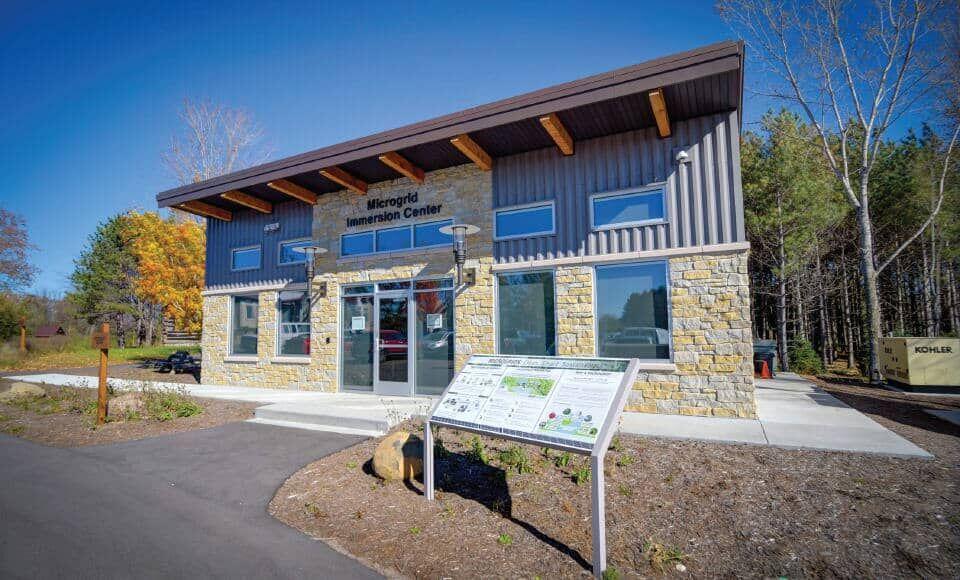 Under the radar
As Faith started exploring different ways to help customers save on their power costs, the company began a partnership with Schneider Electric, a global specialist in energy management and automation.
"We saw it as a way to drive more value in our services through their quality products and innovative technology while creating a continuous improvement model to increase quality, reduce total cost of ownership and reduce speed to market for optimal constructability," Jansen says.
The microgrid at Gordon Bubolz Nature Preserve in Appleton is a perfect example. Faith brought in The Boldt Co. as a construction partner to build the new nature center while Faith, through its partnership with Schneider Electric, built the microgrid.
The microgrid powers Bubolz's 18,000-square-foot nature center, says Charlie Fredrickson, Faith's vice president of investments. The microgrid uses solar panels, a 30-kilowatt hydrogen fuel cell, a 100-kW lithium-ion storage battery system that utilizes Panasonic technology, a 65-kW micro-turbine, and a 60-kW Kohler natural gas generator.
"In the energy control center, we're using a Schneider product that is the AI behind the management of running all the sources of energy on the property," continues Fredrickson, adding the facility can be monitored remotely. "For example, during the day, the system uses the solar panels to create energy with the extra power stored in a battery that can then run the facility at night."
The Bubolz project does more than create energy; it also raises the profile of renewable energy sources and microgrids. "We can show what a microgrid is, how it operates and the benefits it can bring to our customers," Fredrickson says.
Building off the success of the microgrid at Bubolz, Faith took those same concepts and applied them to the creation of a mobile microgrid, which debuted at EAA's AirVenture last July.
The mobile microgrid can be taken to a hospital or another essential building without power or to a location that's off the grid where workers need electricity, Fredrickson says.
The demand for energy is increasing rapidly as more people worldwide move into the middle class and begin using more electricity. Those facts make alternative sources of power more attractive to businesses, says Don Wingate, vice president of strategic customers and microgrid solutions for Schneider Electric. At the same time, he says companies
are looking for ways to control their energy costs.
"Some commercial or industrial customers want to both produce and consume power, and this is something Faith has caught on to," says Wingate, adding that the Bubolz microgrid is one of the most innovative projects he's seen.
"The people at Faith are very creative and created a grid that uses five different energy sources," he says. "Faith redefines problems. They look at every situation with fresh eyes and come up with creative solutions. They get things done."
Looking to the future
Excellerate's new Little Chute headquarters will shine a spotlight on Faith's efforts in renewable energy.
Romenesko says the building will serve as a hub for construction innovation in the areas of energy, microgrids, modular-builds, e-houses and specialty engineering. Faith will add another 300 people to its workforce once the building is complete, he says.
A natural energy microgrid built by Faith and Excellerate Manufacturing will allow the building to be operated off the traditional energy grid. Twenty percent of the new building will be dedicated research and development space for energy research, with the remaining 80 percent focused on production.
"The building will be unique in that we'll be using renewable energy sources to generate the power needed to run it," says Fredrickson, adding that the location along Interstate 41 will provide increased visibility to the company's microgrids and work done on alternative energy sources.
While Faith continues to make innovations both in process and products, Jansen says the focus on the company's key values remains unchanged.
"We are constantly striving to be great at what we do and striving to be better for the benefit of our employees and customers," he says.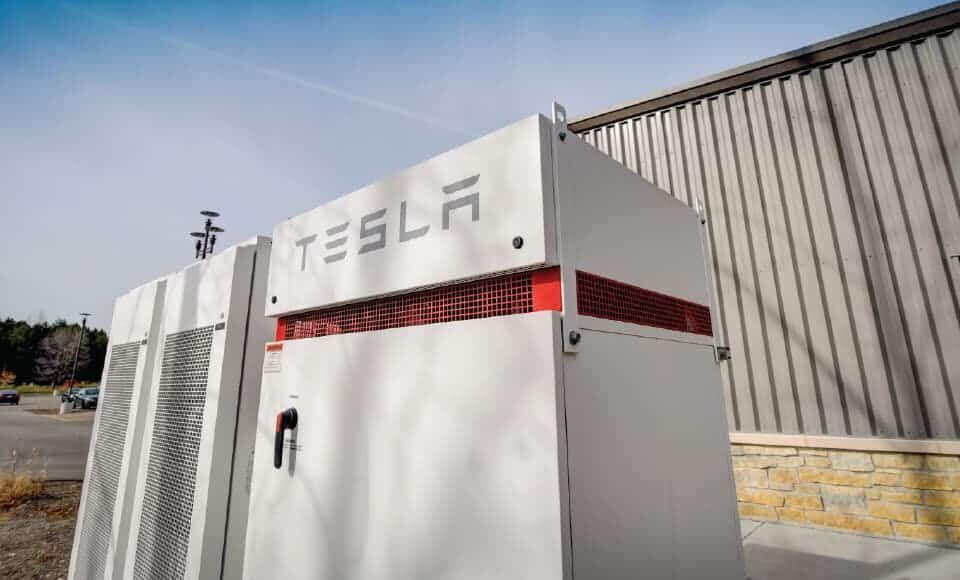 Not enough workers
Companies in the construction industry and the technology sector both struggle to find qualified workers. For Faith Technologies, which needs not only trained electrical journeymen, but also employees with the right tech skills, finding workers can be doubly tough.
To address the shortage, the company started Faith Technologies University in 2017 to focus on its own apprenticeship programs and continuous learning opportunities.
"At Faith, we want our employees to keep improving their skills and exploring opportunities so they can fulfill their own personal vision and dreams," says CEO Mike Jansen, who started with the Menasha company as an apprentice 30-plus years ago. "There are so many career paths. We view education for our employees as essential."
FAITH

TECHNOLOGIES
Headquarters: Menasha
What it does: National contractor and leader in electrical planning, engineering, design and installation
Number of employees:3,000
Expected 2019 revenue: $1 billion
Year founded: 1972