"It's our moon shot."
Crane Engineering CEO Lance Crane frequently uses those four words to describe an ambitious project taken on by the Kimberly company with support from the Bill & Melinda Gates Foundation. The project's goal is to develop a pathogen-killing human waste treatment system to transform dense urban settlements where poor sanitation poses a huge risk to human life.
"One million people die each year due to poor sanitation, and we believe we can make an impact with our Oystra solution," Crane says. "It's a tremendous challenge, but if we're successful, it will be life-changing for millions of people."
Crane Engineering works with fluid technology manufacturers to provide customers with the latest process engineering technology. Oystra — the system created by Crane as part of its Gates Foundation efforts — is an extension of that. It processes human fecal sludge into non-potable water for agriculture and industrial use.
Working on the project has been a story of tenacity, innovation and hard work — much like the story of how Crane has grown the business started by his grandfather.
It all began with an email
Crane's involvement with the Gates Foundation came from an online request to build a prototype based on a technology developed in England that processes human waste into safe, clean water. With Crane's strong background in fluid technology, the company took on the assignment.
As employees tested the original technology, the results showed it would not be able to meet the project specifications, says Mark Hassman, program director for Crane Engineering.
"We quickly developed an alternative technology and presented the idea to the Gates Foundation," he says.
The foundation liked the idea and awarded Crane a $4.2 million grant to continue developing the prototype with the caveats that the machine needed to be cost-effective, transportable and easy to maneuver in crowded, informal settlements. Crane is one of several companies around the world working to solve the problem and improve sanitation in the large slums surrounding some cities in Africa and India.
"That's how it works. The foundation has several teams working on the same project to get the most ideas out there to see what will work," Hassman says.
As the company continued to develop Oystra, Hassman says the team worked hard to meet the foundation's goals. Hassman, Crane and others visited Africa and saw firsthand how people lived in the slums, including the common pit latrines.
"Over that summer, we traveled to Ghana and Uganda to see the problem firsthand," Hassman says. "We witnessed the impact that human waste and open sewers running through the streets had on communities. Our project goal is focused on saving lives by providing a sustainable sanitation solution."
According to the latest World Health Organization UNICEF Joint Monitoring Programme report, 4.5 billion people lack safely managed sanitation services. It estimates that every year, 361,000 children under 5 years of age die due to diarrhea caused by poor sanitation and contaminated water.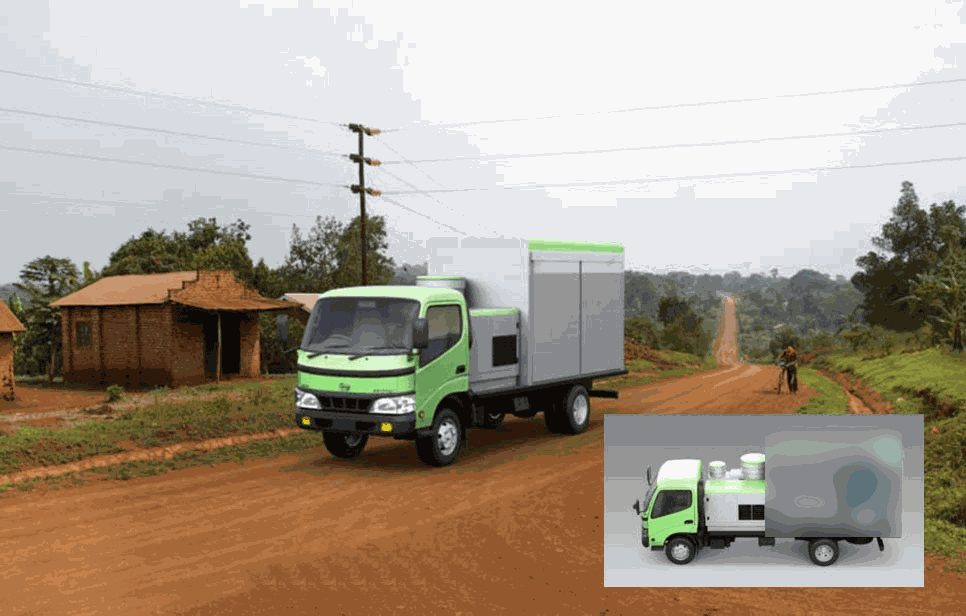 The first prototype was built in 2016 and tested in 2017. In October 2018 and the summer of 2019, Crane tested the Oystra prototype at the Heart of the Valley Metro Sewage facility in Kaukauna, where it performed very well. It was later moved to outside Seattle for additional testing.
"Washington state has different laws regarding septic tank emptying frequency, which causes their septage to be much thicker and harder to process, so it provided us with a harder test for our technology than testing it just locally," Hassman says.
One key aspect of Oystra is its portability. Since Crane does not design trucks, the company looked to an expert in building trucks and other vehicles that can handle all kinds of terrain — Oshkosh Corp. Crane is working with Oshkosh to create a vehicle that could haul the Oystra prototype from place to place.
Hassman explains how the process would work: The Oystra unit would arrive at a home, and the fecal sludge would be processed through the machine, producing reusable water. Once the pit latrine is emptied, the Oystra would move to another home within the settlement. The goal is to make pit emptying more economical so more pits can be emptied safely.
"I've been impressed with the progress Crane has made with their mobile septage treatment system," says Sun Kim, program officer with the Gates Foundation. "Soon, I believe they will be providing this technical solution to the people who need it most, advancing the foundation's mission of improving sanitation in developing countries."
Crane is working on a proposal to ship Oystra to Dakar, Senegal, and test the process there. If approved, the prototype would be tested in Dakar later this year. Once all the testing is complete and the Gates Foundation gives its approval, Crane can take the idea to market. The goal is for local entrepreneurs in Africa, India and other places to purchase the Oystra, so the project not only improves sanitation, but also serves as an economic development tool.
Currently, septic emptying trucks arrive in an area and pump out as much of the sludge as possible. Next, that truck needs to travel, often many miles away, where it is cleaned at a sewage plant.
"It's not an effective system to say the least," says Hassman, adding that sometimes people living in the area attempt to empty the latrines themselves and pile the sludge into nearby piles.
Crane says the Oystra project is beyond anything the company has ever worked on before. "This opens so many doors for us on the global stage," he says.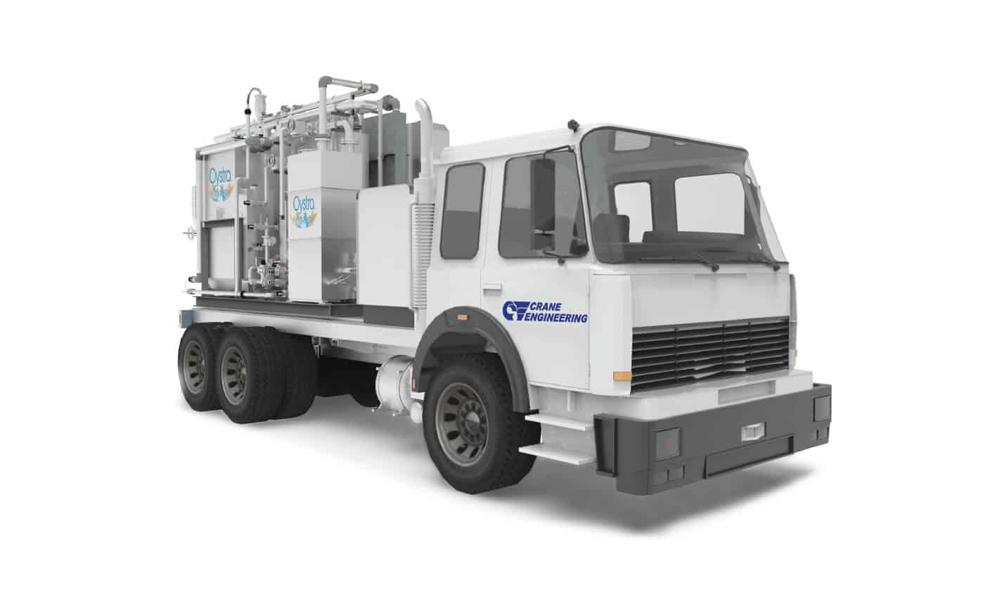 Humble beginnings
Crane is the third generation of his family to own and run the Kimberly company. His grandfather, Herbert Crane, started the business in 1939 as a pump supplier to the paper industry. Today, the company has grown to more than 100 employees and is recognized as one of the leading providers of fluid process solutions in the Midwest. Crane works with customers in a broad range of markets, providing fluid system design, equipment sourcing and selection, fabrication, installation and field service, and repair.
While Crane has seen a lot of organic growth, the business has also taken strategic moves to grow its market share. In 2018, Crane acquired RD Smith Co. in Eau Claire, which expanded its footprint into western Wisconsin, Minnesota and Iowa. RD Smith specializes in dairy manufacturing, which opened more doors for Crane. 
Unlike two-thirds of the company's employees, Crane is not an engineer. Rather, he worked in sales and marketing in Minneapolis before returning home in 2004 to run the company.
"I definitely didn't set out to run the family business, but it was something I felt I needed to do. The culture had gone off the rails a bit and things needed to change," he says.
Crane began the transformation slowly by bringing in new managers like Chief Financial Officer Ed Voet, adding financial, operational and sales disciplines to the business and introducing six core values: Act with integrity and respect, foster teamwork, customer focus, excellence and innovation, passion and energy, and have fun.
"Our core values aren't cliché jargon for a desk drawer. We live our core values every day in everything we do … including how we treat each other, how we treat our customers, who we hire and how we reward success," he says.
With a people first-culture, Crane says business has thrived, and the company recently marked its 11th consecutive year of growth.
"We're constantly focused on our team members and providing a path to success," says Crane, adding the company introduced profit-sharing as another way to reward employees. "I believe if we help our team members succeed, that translates to a better customer experience."
That service to customers is essential.
"If our actual customer experience doesn't match our promises, it's like putting lipstick on a pig," Crane says. "It's important we listen to what our customers need from us and then execute specific improvements to enhance our experience delivery. Anyone can sell equipment, but we also service equipment and put customers on a schedule to get their equipment in working condition."
For example, several customers reported in a survey they were disappointed in how long it took to receive a quote on a repair. Crane saw that and worked with the team to develop a plan to correct the issue. The first step was creating an inside sales force that would help the business respond more quickly to quote requests. It's a tactic that's proven successful.
"In our distribution business, we provide same-day quotes for all but the most complex inquiries. That's a big improvement from where we used to be with taking several days to get a quote," Crane says.
Finding solutions
When taking on projects, Crane says innovation plays a critical role. A couple of years ago, the company began working with Dane County and the City of Madison to install chemical-free treatment systems at several beaches that were closed frequently due to high bacteria or microorganism levels.
  Crane's system uses weighted curtains to partition off the area around the beach, and then using a filtration system (which is housed in a trailer on shore), draws water in, filters it, disinfects it using UV light and then discharges the water back into the lake. The system also keeps algae out of the swimming area.
Officials like that the system was chemical-free and that it kept the swimming areas clean, Madison Mayor Satya Rhodes-Conway said in a statement when announcing the plan to add the treatment system at several more beaches during the next five years as part of a joint county-city initiative.
"In my mind, a huge plus of this treatment system is that it allows the public to go swimming and hang out at the beach at our lakes regardless of what is going on in the larger lake quality picture," she said.
Bernie's Beach in Madison was the first site for the trial, and since the system was installed, it hasn't closed once — something the company is proud of.
Another innovation the company deployed is not a product, but rather a service. Crane says he realized the potential to have the company's sales force also play a tech adviser role with customers. These employees work closely with their customers to understand what problems they may be having and if there's something Crane can do to solve the issue.
"While we appreciate our role as a leading repair shop in the state, we're more interested in helping our customers improve reliability of their pumping and related systems," Crane says. "In many cases, we've been able to solve root cause issues with problem pumps and systems and drastically improve failure rates."
One customer had frequent pump repairs, which led to high costs and excessive downtime. Crane developed a repair exchange program for quick-turn replacements.
"When their equipment needed repairs, they would drop it off and pick up a replacement. We could then work on fixing that and have it ready for the next time they came back," Crane says. "It not only reduced their downtime but also their repair costs."
In the case of another customer, Crane employees helped reduce energy costs for the waste treatment plant operator by replacing old blowers that ran full speed all the time with new variable-speed technology.
"We helped save them over $60,000 a year in energy costs," Crane says. "The new blowers operate one at a time. Sensors control the motors to slow speed when additional energy is not needed."
Educating customers is essential, says Crane, adding the company has a robust website filled with knowledge and resources acquired throughout the years. Customers can use the information to help their business grow, which in turn, allows Crane to grow. It also provides in-person training opportunities throughout the year at no cost to customers.
"Our mission is a moving target … to help make our customers more successful than they were yesterday," Crane says.
Working on the Oystra is like nothing else the company has done due to its potential life-changing impact, Crane says.
"If we're successful, millions of people will benefit from something developed right here," he says.
Stage presence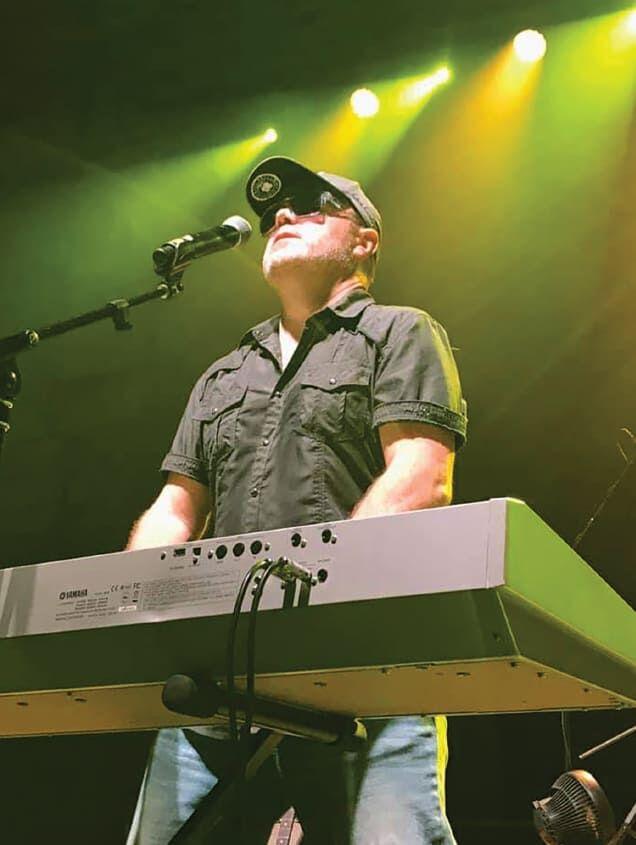 Crane was in his first rock band in high school and enjoys the creative outlet. He says playing in a band in high school provided an added benefit: It taught him leadership skills.
"You had all the challenges … aligning bandmates on direction of the band, what material to play, selling the band to bar owners, speaking and performing in front of a lot of people (on a good night). It was terrifying and awesome at the same time!"