When talking about transportation and logistics, mission and vision are not usually part of the conversation. That's not the case at RGL Logistics, where its core values and an environment of servant leadership play a vital role in the company's overall growth and success.
"In the past few years, the team has really gained continuity and consistency, and it's translated to growth and increased customer satisfaction," says CEO Joe Lemerond.
That growth includes the acquisition of the former Fleet Farm property in Appleton. At 70 acres, the site includes five buildings — for a total of 450,000 square feet of space — and over 25 acres of parking, where containers and trailers can be parked and stored securely.
Headquartered in Green Bay, RGL has locations in De Pere, Neenah and Appleton for a total of 4 million square feet of warehouse space, which is filling up fast. "The demand for warehouse space is soaring and we feel like we are in a great position to serve our current and future clients," Lemerond says.
Several factors play a role in the company's growth, including the pandemic, which has increased e-commerce and the demand for warehouse space to store those items, and the growing demand for better supply chain solutions so businesses can have the materials they need at the right time and hold finished products until they're needed.
"Companies are looking for streamlined, efficient supply chain solutions," Lemerond says. "With warehousing and distribution services throughout the region, along with great highway access, we are able to provide our customers with a distinct advantage."
Green Bay Packaging has worked with RGL for more than 40 years, and Director of Logistics Frank Miller says the company gets the job done.
"RGL has the resources and capabilities of a larger third-party logistics firm with a personal feel," he says. "They are very responsive, have a can-do approach and execute the business we do with them extremely well."
PUTTING WORDS INTO ACTION
Lemerond spent his entire career in transportation and logistics, beginning by working at UPS while still in college. He grew up in a transportation family — both of his parents were truck drivers.
After working at several other transportation and logistics businesses, he joined RGL in 2017 and was named CEO in March 2020. When Lemerond joined RGL, he initially focused on standardizing processes and creating consistency. The company was growing quickly and going through a lot of changes, which was hard, he says.
"We were able to stabilize our structure and ensure that people were clear on the expectations. We implemented more KPIs and measurements to keep track of activity and results on an individual and team basis," Lemerond says.
The typical job turnover rate in the transportation industry is more than 45 percent, but Lemerond says RGL's rate is much lower than that. "I really feel our culture has helped in that department. If we build a place where people want to be versus feel that they need to be, it makes all the difference in the world. People here are truly cared for."
He attributes the improvement in retention to the company's core values, which are written on the walls of the training and conference rooms:
Work safe, live safe
Treat everyone with dignity and respect
Act with honesty and integrity
Continuously improve
Be accountable
While the words are simple, they encapsulate RGL's core values and guide the company every day, Lemerond says.
"RGL's owner, Bob Johnson, knew the values were there but didn't feel like we were quite there yet with them," he says. "About three years ago, we got the values up on the wall and they became part of our language. They've been embraced by our workers. I'm proud our teammates are living these values."
When Lemerond speaks to teammates — which is how RGL refers to employees — he incorporates the values in his messages.
"We tie our accomplishments to our values. When we have our monthly one-on-one meetings, we discuss how we're living our values and examples of different accomplishments. It really helps to make those values real," he says. "We hold ourselves and each other accountable every day."
Lemerond says each teammate has a role to play and everyone needs to do their part for the company to be successful.
Beyond drawing more attention to RGL's core values, Lemerond and other company leaders have embraced servant leadership, following the lead of Bob Chapman, the CEO of Barry-Wehmiller and author of "Truly Human Leadership." The company created its own servant leadership training program and is guiding leaders through it.
"By following these principles, we are able to create better experiences for our customers, and it's something they notice," Lemerond says. "It's a big part of who we are."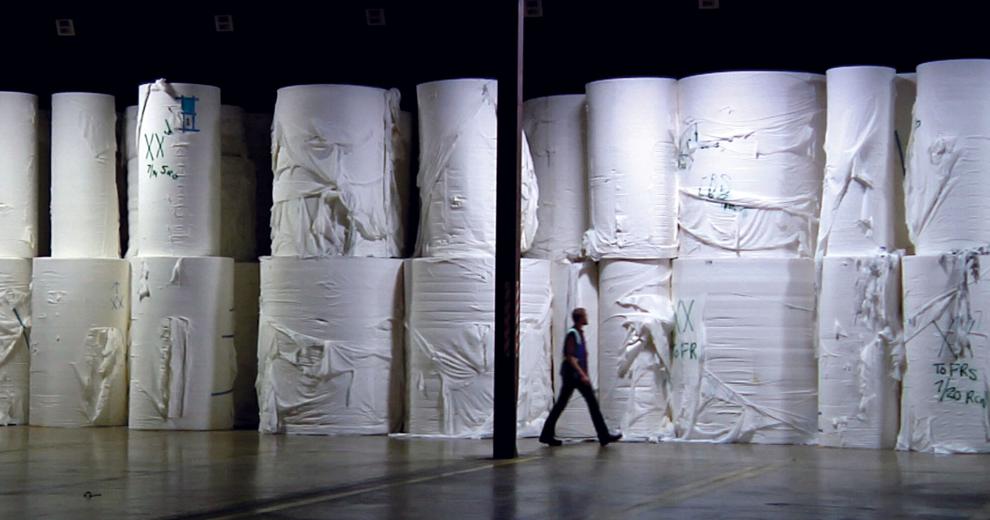 STEADY GROWTH
Formed in 1903 with a horse and wagon, RGL has evolved through the years to keep up with industry needs and demands. It grew its trucking fleet and in the 1990s, purchased Checker Logistics, a trucking operation and warehouse space. By the early 2000s, the company had three divisions — Checker Logistics, Leicht Transfer and Storage, and RGL Specialty Services. In the mid-2000s, the company added contract packaging services and created a brokerage division, and in 2013, the divisions all came under the RGL Logistics brand.
As other parts of the company grew, RGL sold its 50-truck fleet in 2018. "Our (truck) fleet was doing OK, but most of our business was outside of the fleet," Lemerond says. "Getting rid of the fleet actually allowed us to grow and now we're doing more loads than ever."
Turning to its customers, RGL focuses on consumer products. Since it works with companies that provide packaging for the food industry, a few of the warehouses are food grade certified. One of the company's new warehouses in Appleton will be converted into chilled space.
The addition of the Appleton location was transformative for RGL. "Our warehouses were full and the demand was increasing," Lemerond says.
The Appleton location now serves 11 customers, eight of those new. "We are definitely further along in our utilization than what we have planned," he says.
Demand for warehouse space continues to increase as customers cope with a growing demand for their products and more space is needed to hold the items until they ship. Customers also are looking for a place to store raw materials until they're needed.
"There's just more demand for packaging, whether it's human food or pet food," Lemerond says. "That's based on consumer demand, and more companies want to have supplies on hand just in case there's a problem with the supply chain so they can keep production going."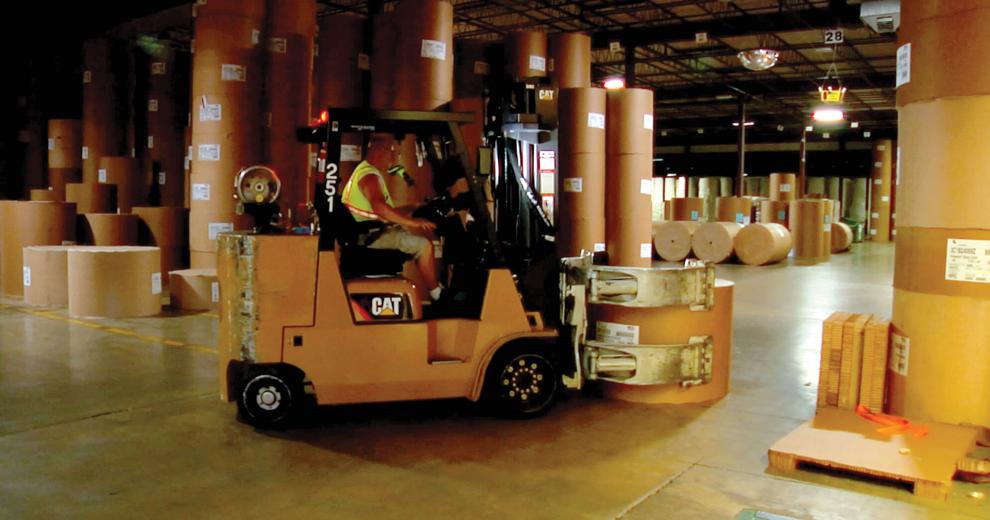 The pandemic also has changed RGL's business mix as customers see less demand for away-from-home consumer products and an increase in home consumer products. While RGL is seeing some customers return to their pre-pandemic product quantities, Lemerond says the rise of the Delta variant may postpone a return to normalization.
"(Supply chain woes) go beyond what we have here. The ports have a backlog and it's going to be quite a while before everything levels off again," he says.
The growth of e-commerce also has been a boon to RGL. As more people buy products online, companies need to find ways to ship them efficiently and are holding more products in inventory to meet consumers' demand.
"Doing things remotely like shopping will likely stay around for a while, which means it will have a sustained change on the industry," Lemerond says.
As its customers deal with not having enough workers, RGL's co-pack business has picked up. "With the pandemic, we're finding customers are looking to outsource more now with the employment market the way it is," Lemerond says. "It also allows them to focus on their core business."
RGL has a strong geographic footprint in Northeast Wisconsin, but Lemerond says the goal is to have the company expand into new markets.
"We're looking at growing with our customers. If a customer is growing in an area and could benefit from our support there, that's something we would look at. It's all about partnering with your customer versus just being a service provider," he says. "We want to grow in areas that make sense."
Unlike some businesses, RGL didn't have the option of having its employees work remotely when the pandemic struck in March 2020. Lemerond says the company put stringent safety protocols in place and made sure disinfectant and masks were available. He adds the company stepped up its cleaning routine.
"I'm really proud of the work that our teammates did to do their part in wiping down forklifts or work areas in between and through shifts," Lemerond says. "The teammates really rallied on doing their part to control the spread of the virus."
Continuous improvement also is a part of RGL's DNA. "Our tagline is 'What If?' and we challenge teammates to ask, 'What If?', whether it's changing the way the pallets are configured or improving our technology," Lemerond says. "We have a lot of examples of teammates raising their hand and saying, 'Hey, there's a better way to do this.'"
RGL's teammates also helped the business develop its formal recognition program, providing input that has improved the experience for everyone. "When you compare an engaged team versus a disengaged team, having an engaged team is much more fun," Lemerond says.
Teammates take employee engagement surveys and the data from those tells Lemerond the company is on the right track.
"We're far from perfect, but we're committed to continuous improvement," he says. "When you live our values, there's an increased level of trust among teammates, and our customers trust us. That level of trust can't be understated since in the end, I think that's what really matters and makes the world go around."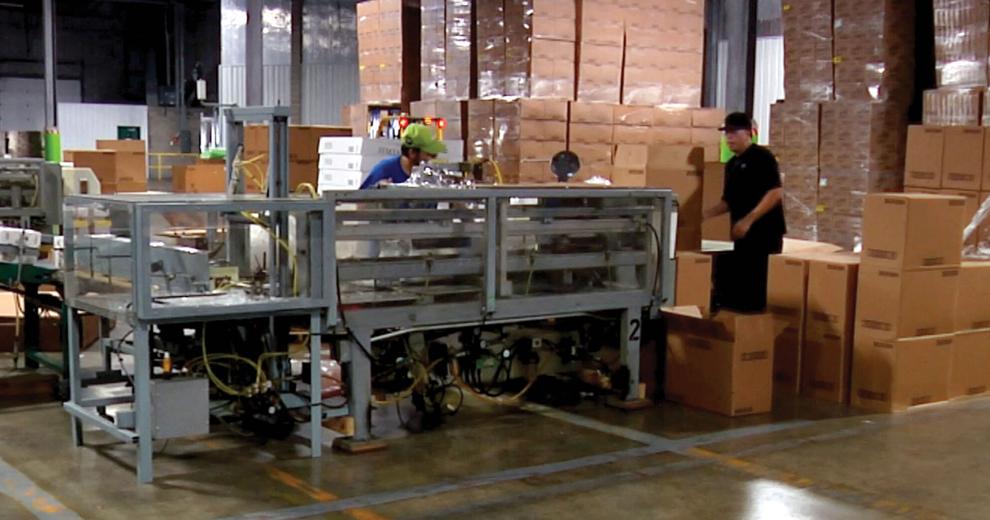 RGL LOGISTICS
Headquarters: Green Bay
CEO: Joe Lemerond
What it does: Logistics services provider focused on solving problems for companies looking to simplify and improve their  supply chains.
Employees: 350-plus
Locations: Green Bay, De Pere, Appleton and Neenah
Warehouse space: 4 million square feet
RGL Logistics has 4 million square feet of warehouse space at its four Northeast Wisconsin locations.