By Nikki Kallio
When Green Bay-based Orthopedic & Sports Medicine Specialists formed in 2008 out of the merger of Green Bay Orthopedics and Orthopaedic Associates of Green Bay, the newly formed doctor-owned practice offering rheumatology and orthopedic services was positioned for growth. But there was one problem. 
"When we merged these two practices, we realized that we had a huge cultural issue," CEO Sandy Fragale says. "We're sitting in the same building but competing with each other. It was the craziest thing."
With the help of Utech Group, a De Pere organizational development consulting firm, the fledgling OSMS went through a major shift and brought the two entities together, not just in name but also ideology.
"By background, I'm a CPA," Fragale says. "And up until that point, I probably focused more on the numbers. I realized very quickly when we merged these two companies together and saw this dysfunctional culture, it was the culture that made us successful, not the numbers."
With changes like the adoption of new core values, innovative ways to communicate, a focus on supporting both staff and patients, and creation of a more cohesive organization, "that's when the real growth started," Fragale says.
The 2008 merger expanded the number of physicians from four to nine. When Fragale started with Green Bay Orthopedics, she had 16 employees — now OSMS has grown to about 250 employees with 25 physicians, and it recently opened a new Fox Valley clinic and surgery center in Fox Crossing in partnership with Ascension Wisconsin. In addition, OSMS has a surgery center in Green Bay, a clinic in Marinette and rents space at three other medical facilities.
"It's been incredible growth," she says.
Patients first
OSMS offers every service patients need under one roof: diagnostics, surgery and recovery.
"We pride ourselves on being able to deliver every level of care in a single setting … all within the same building, and I think that is unique toward orthopedics," says Dr. Tom Sullivan, an orthopedist and member of the OSMS leadership team.
Right away, visitors to OSMS notice something different: The front desk receptionists are standing, so when you walk in, you have the sense they've been waiting for you.
They're also not holding up a finger for patients to wait a second while they answer the phone, because they don't answer the phone. Those calls are picked up by other staff elsewhere in the building who work to make sure patients get the appointment they want, not the one that works for OSMS, Fragale says.
"It's those things that I described that seem little, that are big things to patients," Fragale says. "We have to be competitive in some way different than the larger health care systems in the area. And it's our patient experience."
A big part of shifting company culture was eliminating the traditional hierarchical structure — not an easy process when physicians are trained by necessity to be hierarchical. Developing a system where staff members at every pay level were empowered to make decisions "created an environment here that people love to come to work every day — and what did that do? It made our patient experience dynamite," Fragale says.
Some of those patient experiences include extraordinary efforts. OSMS nurses have picked up patients for surgery when they can't find a ride, a doctor once changed a patient's flat tire, and another doctor drove a patient to Milwaukee for a referral appointment when the patient otherwise would have had no way to get there.
"To get staff engaged like that, it's amazing," Fragale says. "I mean, when I see my nurses drive prescriptions to patients' houses with a smile on their face, there's nothing I'd rather have right there. That's it. That's what makes me smile."
Several weeks ago, Fragale was sitting with business office manager and leadership team member Kathy Marcusen, who received a call from a patient and wondered if it might be a complaint.
"It was a patient calling to rave about the person they dealt with in the business office," Fragale says. "Who does that? Nobody wants to pay their bill. I mean, those are the things that set us apart. And they're telling 10 of their friends."
Staff are willing to put in the extra effort because of the culture OSMS has created, because it's not just about creating a positive patient experience — the culture is highly tuned toward the employee experience as well, Fragale says.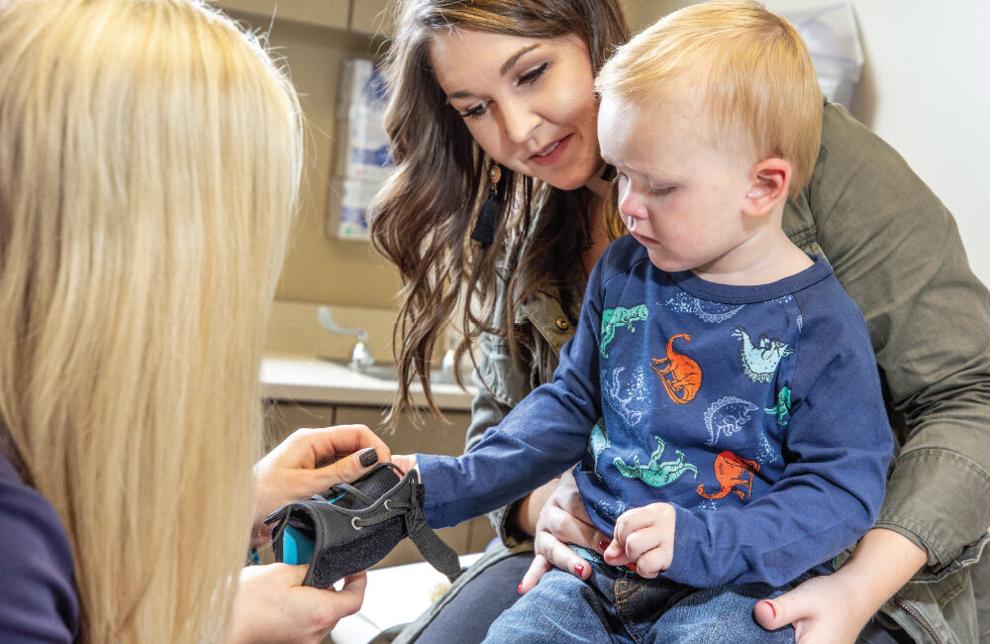 A culture of engagement
When it worked with OSMS, Utech Group helped the company create a set of four values:
• Always doing what's best for OSMS
• Holding each other accountable
• Direct communication
• Continuous improvement
"Every single staff person was part of that process in creating the four values that are going to make us successful," Fragale says. "And we continue to use those today."
For example, by always doing what's best for OSMS "our patients will be happy and successful, our staff will be successful because they have a place that they love to come to work every day, and the physicians will be successful because their company will be thriving," Fragale says.
As for direct communication, it's about empowering staff to solve their own problems and opening lines of communication with others.
Darin Schumacher, who joined OSMS more than three years ago as its marketing manager, says the difference in culture versus other workplaces was immediately apparent when he encountered an issue and mentioned it to Fragale, who sent him to talk directly to a person involved.
"I came from a culture that you talked to the person's boss, and that's how you solved the problem," Schumacher says. "You didn't talk to the person directly."
"We have so many smart people here; they can solve their own problems — have the conversation. And 99 percent of the time when they do, it's better," Fragale says. "It's rare that two employees can't work it out."
And in terms of continuous improvement, "we are a small, nimble practice, and we can make changes very quickly, and I encourage everybody to do that," Fragale says. "We know that if we make 10 changes, probably half of them or maybe more than that are going to fail. That's good. That means we're making change and we're trying new things."
OSMS also uses Fusion, an internal employee engagement platform, for sharing information that allows any staff member to recognize and reward extraordinary actions. That, in turn, encourages more of the same behavior.
"It's transparent, too," Schumacher says. "So, everybody sees who's getting recognition for what."
Sullivan says Fusion is a way to reinforce and reward the kinds of actions that make OSMS successful.
"There's been significant effort to enhance the patient experience, and I think a critical portion of that is the culture of the workplace," he says. "Multiple efforts have been made to ritualize behaviors that benefit both the patient and the staff."
OSMS leaders work together to train and develop the same characteristics in new employees as well and ensure the messages are coming from all leaders.
"The educational process and formalized culture needed to change as we grew so that we could maintain the same experience as when we started in Green Bay," Sullivan says.
"We'd like the actual patient experience from door to door to be the same everywhere, and I think that requires an intentional effort."
With three locations, maintaining consistency in that culture is OSMS's biggest challenge, Fragale says. It's all about communication, which is aided by tools like Fusion and Teams, but also by Fragale's in-person presence and sharing physicians across locations.
"I spend two days in Green Bay and three days in the Fox Valley. And honestly, do I love that? No. But do I think it's important? I think it's critically important," Fragale says.
COVID-19 impact
And then there was a pandemic.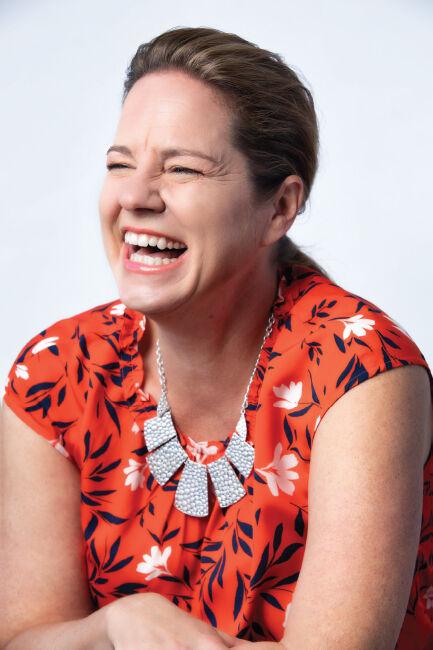 OSMS was in full swing — a major expansion completed in Green Bay in September 2019, a new location opened in Fox Crossing the following September and 10 new physicians hired — when the COVID-19 pandemic hit a few months later. It not only caused a major slowdown in the number of procedures and appointments, it also disrupted the company's ability to engage in direct communication.
"We went from being this crazy-busy practice to having nothing for two months," Fragale says. "That was hard to create culture, because now you're on the phone, you can't see people's faces. It was a stressor on culture."
From mid-March through the first part of May, OSMS was only able to accept urgent cases, Schumacher says. Even after it could start allowing elective procedures again, it was slow going, especially with no sports programs for kids or adults. But OSMS launched a telehealth program within seven days of the onset of the pandemic, and it managed to get through 2020 with no furloughs or layoffs.
"Our No. 1 goal through COVID, was to keep all our staff," Fragale says. While OSMS didn't always replace those who left through early retirement or natural attrition, the company didn't let anyone go. "Our culture absolutely took us through that because people were willing to go above and beyond through that whole time period for us."
That included coming up with ways to maintain the culture while people worked remotely.
"The leadership team and I would meet and say, 'OK, what could we do this week? Can we do phone conferences? Can we do emails?' So, we ended up having a daily newsletter, which was crazy. But it's the only way we felt like we could really stay connected with people not in the same building together."
Now, Fragale says things have ramped back up. The Marinette clinic was nearly back to pre-pandemic levels in May, and to say the Fox Crossing location is growing swiftly is an understatement: "Today, we are all doing great now," she says.
A focus on caring
Fragale, a Green Bay native, went to school in Madison, then worked in Milwaukee at an accounting firm, focusing on the health care industry.
Fragale chose health care for a personal reason: She essentially grew up in a hospital because her younger brother Brian Swiecichowski was born with spina bifida and has endured 130 surgeries in his lifetime. Fragale eventually returned to Green Bay, where Swiecichowski also lives, and worked in health care consulting for Schenck, now known as CLA. At that time, Green Bay Orthopedics was a client.
"I did a project for them, and one of the pieces of my project was to say, 'Hey, you guys are getting to be a big enough business. You really need to hire an administrator or a CEO to run this place,'" Fragale says. "They asked me about three times to work for them and I told them no. And I think the fourth time I finally just gave in."
At that time, Fragale was the only female leader of a health care practice.
Outside of OSMS, Fragale and her husband, Scott, volunteer as a Big Couple for Big Brothers Big Sisters. "By far and away, probably the best part of my week," Fragale says.
Fragale joined the board and the executive committee of Big Brothers Big Sisters of Northeast Wisconsin and has been part of the organization for 10 years. Prior to that, she served on the YWCA board of directors and chaired the finance committee and remains a supporter of that and other organizations.
OSMS also encourages employees and the ownership group to get involved in the community, Fragale says.
"When I was offered the position, I said, 'I'd like to get involved in the community, so I might have to at times leave early or come in late because of a board meeting or because of something. Is that an issue?'"
Schumacher says. Not only was it not an issue but Fragale wanted him to get involved. "Then I knew that it was definitely a good fit."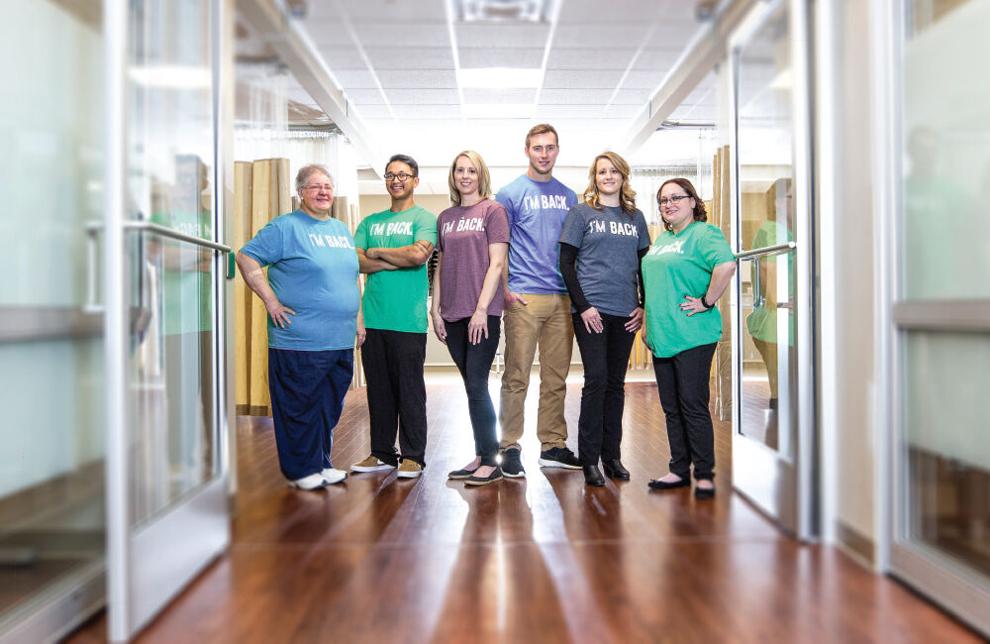 Working with companies
With employers trying to save money on health care, especially after the pandemic, OSMS provides an effective option.
Ahlstrom-Munksjö began partnering with OSMS in 2018 after the spouse of an employee who worked for OSMS brought it to the attention of Rick Counihan, head of compensation and benefits. Counihan says OSMS is now one of the company's strongest health care partners.
"They're very focused on a small segment of the market, so they don't necessarily try to be all things to all patients," Counihan says. "And what they've chosen to do, they do very well."
OSMS provides better outcomes, lower readmission rates, lower infection rates and a lower cost than similar procedures at hospitals, he says.
Ahlstrom-Munksjö offers financial incentives to its medical plan members to use OSMS for about 50 procedures, offering between $250 and $2,000. In the three-and-a-half years the paper manufacturer has worked with OSMS, it's saved more than $600,000 on orthopedic and rheumatology procedures, Counihan says.
He says working with OSMS allows its employees to be better health care consumers. "We could … send our employees and their family members to OSMS for surgery and be highly confident that they're getting some of the best care in the area," Counihan says. "We were willing to pay our employees to do that."
Fragale's goal for OSMS in the next five to 10 years is "to really own the orthopedics and rheumatology market in the state of Wisconsin, north of Milwaukee and Madison. I really want to be the destination for orthopedics."
But for now, the plan is to just take a breath. "I want our culture to catch up to our growth. I want to make sure that we're taking the Green Bay culture to the Fox Valley," Fragale says. "I want to get to a spot where we can say, 'We really have hit the mark,' and then we'll take our next step. And that's one of the things we're good at."
Orthopedic & Sports Medicine Specialists
What it does: Provides comprehensive orthopedic, sports medicine and rheumatology services.
CEO: Sandy Fragale
Locations: Clinics in Fox Crossing, Green Bay and Marinette. Also rents space at medical facilities in Chilton, Oconto and Waupaca.
Number of employees: 250