*Styling by Shalene Enz | Photographs by Shane Van Boxtel, Image Studios
Teresa Van Horn assumed her position as sole CEO earlier this year and now leads the Plymouth-headquartered automotive group's 18 car dealerships, finance company, rental vehicle division and wholesale financial products company.
---
Teresa Van Horn wouldn't call herself a "gearhead," but she's more than comfortable at the wheel.
Van Horn Automotive Group's newest chief executive is driving with a steady hand as the company enters a new era of majority employee ownership, expansion and innovation, and combatting the lingering challenges of the pandemic.
Teresa and her brother Chuck had been serving as co-CEOs for several years when Chuck announced his retirement earlier this year, and today Van Horn Automotive Group includes 18 car dealerships, a finance company, a rental vehicle division, and a wholesale financial products company run by its sole CEO, Teresa Van Horn.
"Over the years as our business keeps expanding and growing, you just realize how fortunate you are to be able to do that," Teresa says of the little Plymouth family business that has blossomed into a sprawling auto group. "It's a lot of fun, too. You wouldn't be doing it if you didn't really like it, because usually you aren't successful at things you don't like."
---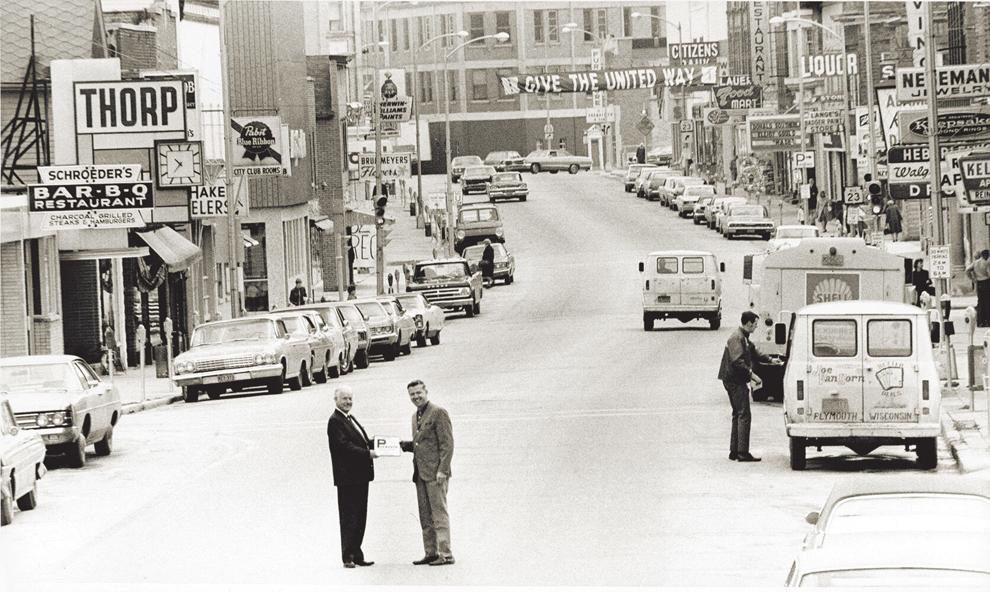 History, family, legacy
In 1966, Joe and Kay Van Horn moved from Chicago to Plymouth, Wisconsin and purchased the local Chevrolet dealership to support their growing family with a sixth child on the way. Daughter Teresa was then 4 years old, and over the next decade she grew up with the family's one-car, downtown showroom located just blocks from her school. She watched with envy as each of her older siblings, including brothers J.P., Tom and Chuck and sister Joann, got to start working at the dealership as they entered eighth grade.
Teresa's turn at the adding machine finally came, and by the time she reached high school she knew she was a numbers person. She says her first "real" job at Van Horn as a finance manager after graduating from St. Norbert College remains, to this day, her favorite. There was a period of time when she thought she'd become a banker, but the lure of family — including her "second family" at the car dealership — was too strong.
Joe Van Horn died in 1996, just a year after Teresa took over as president of his beloved Chevrolet dealership, which had relocated to Plymouth's east side in 1978. She would go on to lead the dealership for more than two decades.
Despite the challenges of the last few years, the business that in 2012 officially became Van Horn Automotive Group has innovated, added new stores and product lines, expanded its services, grown its workforce, and created the CloudLot online marketplace as well as a series of camper vans called the ProCamp. It has also sprouted a thriving commercial real estate business called Van Horn Development, to which Chuck is devoting the majority of his post-retirement energy.
And, as of March 2022, that hefty portfolio of business has a new majority owner: Van Horn's 715 employees across Wisconsin and Iowa.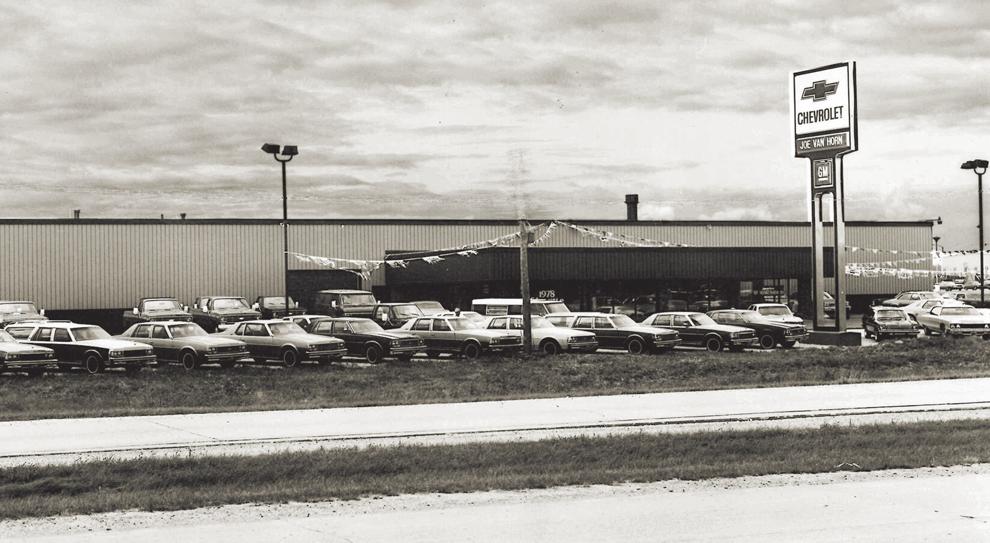 ---
People over profit
Dick Strong is now Van Horn's semi-retired chairman of the board, but he started with the company in 1993 as a service manager and rose to roles including group president and chief operating officer. He has both observed the company's growth as well as played an integral role in establishing its identity today as an employee-owned auto group.
Consolidating Van Horn's dealerships into a unified auto group and forming an Employee Stock Ownership Plan (ESOP) were hand-in-hand efforts about 10 years ago, Strong says.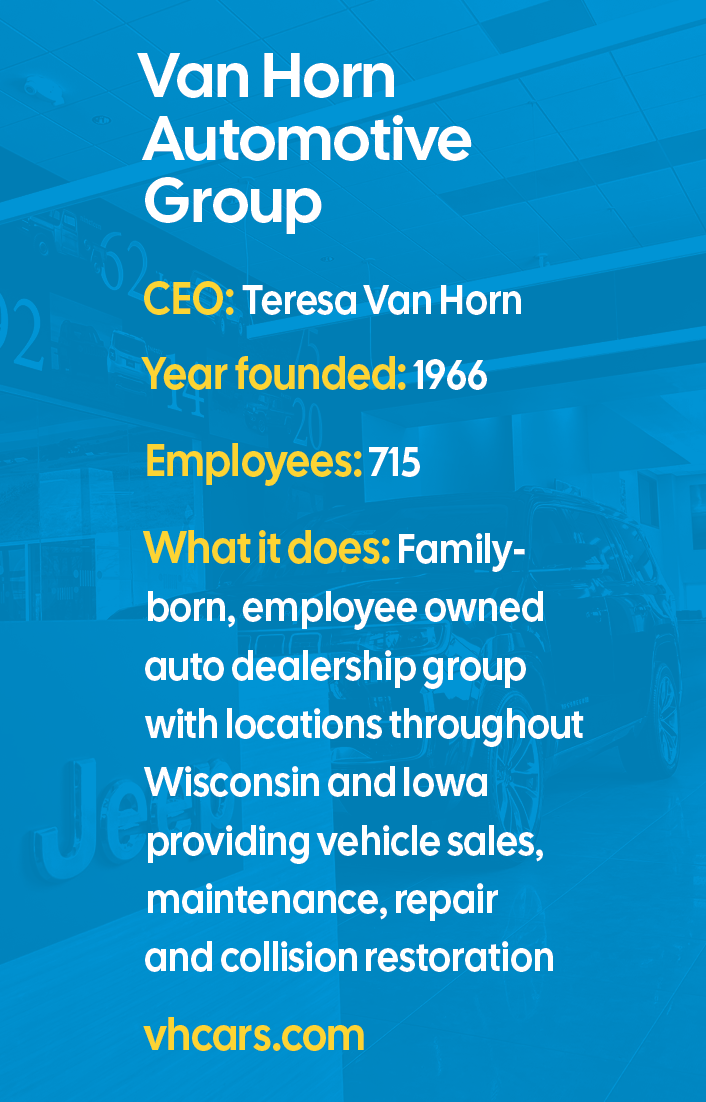 A retroactive ESOP with 30% minority ownership was announced to employees in 2016, and Strong says it wasn't long before the company began discussing how it could transition to majority employee ownership. COVID "blew up" a process that began in 2019, he says, but the effort restarted in 2021 and the arrangement was at long last finalized in March of this year.
The new plan moves the needle to 77%. Today Van Horn is not just the only Wisconsin auto group with majority employee ownership, but the state's only employee-owned auto group, period.
"I think our focus on people over profit has been huge," Strong says of the company's evolution. "When we switched our focus away from profit to culture and managing turnover, that was huge. Either you pay attention to the world around you, or the world around you passes you by."
Strong says the facts support his statement. Van Horn Auto Group has consistently run well below the national average for employee turnover among auto dealerships since consolidating and forming the ESOP.
"The biggest challenges were getting the general managers at each location on board, because they were all running their own little fiefdoms, so to speak," Strong says. "But once it was completed, there's none that would go back to the old way we were doing it. They love it."
Teresa says there was also a process involved in educating employees about the benefits of the ESOP, but seeing lightbulbs switch on and engagement increase has been gratifying and galvanizing.
"As a non-ESOP employee you think, 'that's the company's money; not mine,' and it can take longer for people to catch on [to the ESOP concept]," she says. "It's been great to get everybody more aware, and it's been fun to form an ESOP committee that comes up with all these creative ideas and reminds people that yes, you can make a difference."
---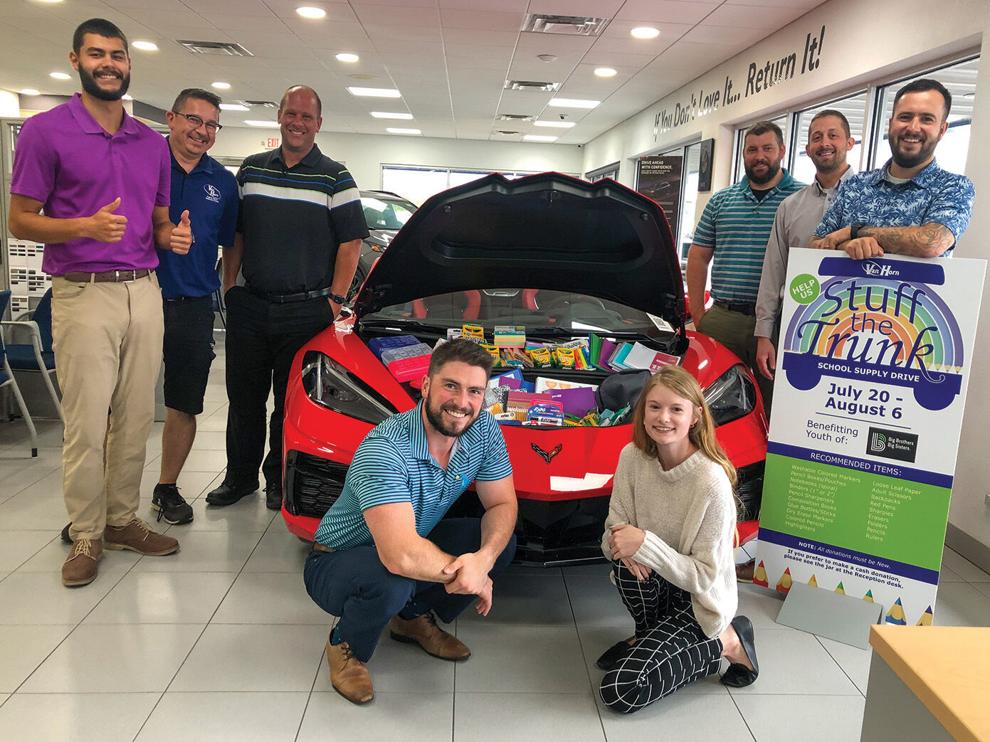 Community investment
While the ESOP benefit has been a major driver of Van Horn's employee recruitment and retention successes, Teresa says the company is laser-focused on continuing to enhance its work environment and is constantly seeking out community partnerships and creative benefits that will help it do just that.
A strong example is Van Horn's High Gear program, a fast-track apprenticeship program designed to help fill one of the company's most challenging pipelines: auto technicians. The two-year program allows prospective technicians to work alongside experienced mentors either while maintaining full-time employment with Van Horn or attending technical college. In the end, each participant receives a full-time job offer — and a complete set of tools, which Strong says can be a barrier to employment in the industry.
"Cars today are basically computers on wheels, and [the work] is not nearly what it used to be," Teresa says. "Some of our employees have gone and spoken to classes to make kids aware of how great a career as a technician can be. We have a really great partnership with a lot of schools in our area, and we're happy to do that because the communities want their kids to stay within the community. We can help them find a job and raise families here."
Ryan Thiel, Van Horn's director of marketing since 2017, says Teresa's community focus is a hallmark of her leadership.
"Teresa always says if a community is not successful, the businesses operating within that community are not going to be successful, so we rely on each other," Thiel says. "[Community] is what our brand and culture is."

But as the business expands, Van Horn's community outreach doesn't just include Plymouth or even Sheboygan County. Thiel says the desire to identify a charity with both national and local impact led Van Horn to form a partnership with Big Brothers Big Sisters of America.
"Our mission statement is 'empower people, amaze customers.' It doesn't talk much about selling cars," Thiel says. "We had done stuff with Big Brothers Big Sisters, but more in this [Sheboygan County] market. But there's a Big Brothers Big Sisters near almost every single one of our dealerships, and when you read the mission of Big Brothers Big Sisters it's all about empowering, so it seemed like a good fit."
The Van Horn Gives program, led by the CEO herself, is focused on community outreach and allows employees 16 hours of leave for volunteer service annually. And while employees are able to devote that time to any organization they choose, Thiel says the company's alignment with Big Brothers Big Sisters provides great options for those who are seeking opportunities. Van Horn also directs the majority of its company-wide efforts, including charitable events like a "Stuff the Trunk" school supply drive and its Memorial Day test drive, to benefit Big Brothers Big Sisters.
"The way Van Horn focuses their giving, they don't just throw dollars here and there," says Denise Wittstock, CEO of Big Brothers Big Sisters Wisconsin Shoreline. "They're intentional about strengthening the fabric of the communities where they have dealerships. Part of me wishes we could have a partnership like this with more companies, because it's really nice to think big about how do we touch so much of the community in such a holistic way."
---
Leading the charge
While Teresa admits she's attended more than her share of dealer meetings at which she was among a small handful of women, her gender has never felt like a big career obstacle. But, she acknowledges that the business of car buying has always been considered a "man's world."
A female CEO and strong female representation in Van Horn's workforce sends a positive message to women customers, she says.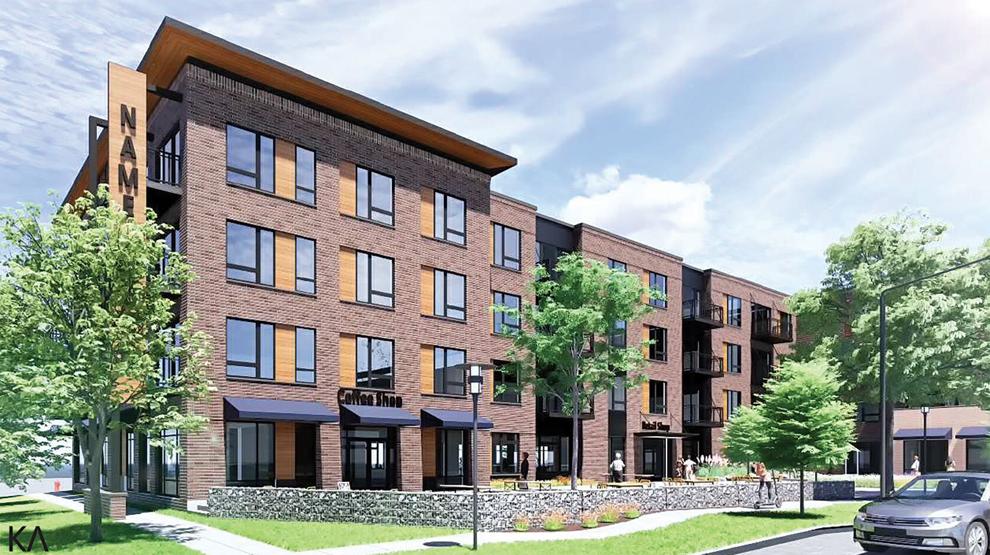 "Many women, when they walk into a car dealership, are a little afraid and defensive," Teresa says. "[Seeing a woman] in the dealership puts them at ease a little bit."
As a fellow woman CEO, Wittstock says she's inspired and impressed by Teresa's story.
"At a time when there weren't women sitting at this table at all, she sat at the table and you see what she's built from there," Wittstock says. "She draws people to her as a guiding voice and mentor, and she does it so naturally. Many of us wish we had that confidence."
Most importantly, Teresa is consistently described as a steady, people-focused leader.
"She's got a deep appreciation of the employees and really cares about the communities in which we operate," Strong says. "Everybody here has complete respect for her."
"Teresa is definitely one of those people who walks the walk," Wittstock observes. "She walks in the parades; she goes early to hang out with her team. She's not somebody who sits at an executive table while the rest of her team sits over there. That's where I think so much of the loyalty comes from."
For her part, Teresa says she believes the company's success rests on a commitment to continuous improvement and hiring team members who match its values — passion, integrity, creativity and optimism.
"The kicker with the car business is that there's really no limit to it," she says. "It's always been a pretty vital part of everybody's life, so we are always hitting on continuous improvement. You can never really be satisfied or complacent with where you are."
---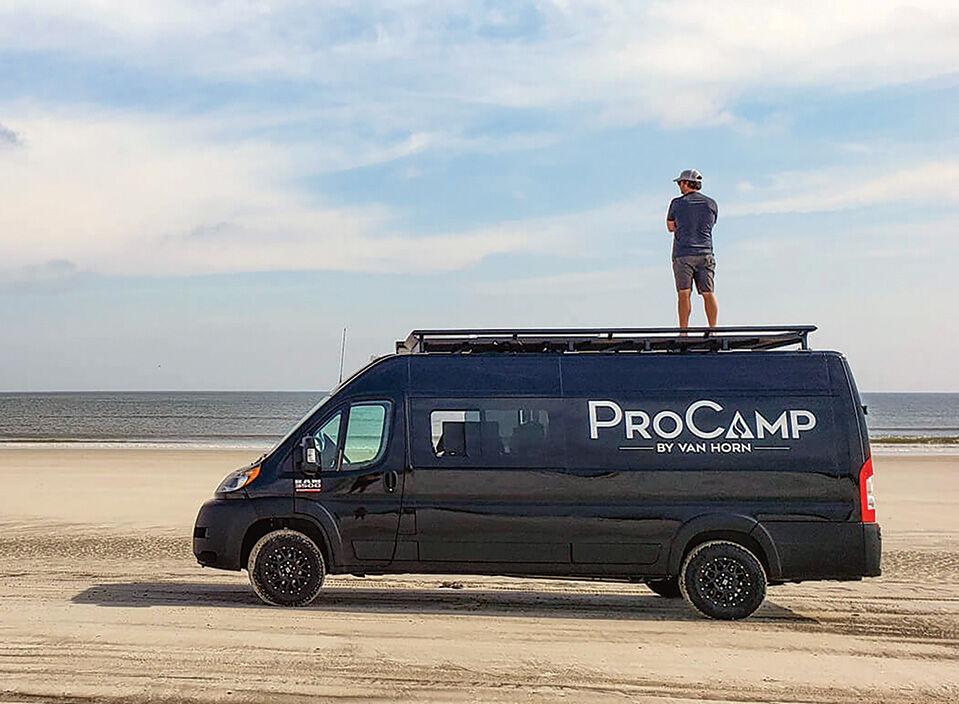 The road ahead
Indeed, cars have long been an essential part of life, especially in Wisconsin, but Teresa says she keeps her eyes on trends changing the future of driving — including electrification, consumer behaviors and the impact of world events.
Like most seasoned executives, Teresa admits she thought she'd seen it all before the COVID-19 pandemic. On the supply chain front, she says Van Horn was in better shape than some of its competitors at the start of the pandemic because it has always kept a large inventory. But issues like the semiconductor chip shortage have certainly hit hard. For the most part, she says, new car customers are understanding of inventory shortages because they're seeing the same thing everywhere they go. Some will accept a substitute when their preferred vehicle isn't available; others are willing to wait.
"But the part that's been most frustrating is when you're servicing a car and you can't get the part for three months," she says, adding that the company has been working hard since before COVID to expand its service business, which is now about 40% of the Van Horn Auto Group pie. "Our parts departments are forever trying to find new vendors, but [sometimes] you just have to wait. That's been hard."
Selling cars online through the CloudLot platform has also been a game-changer for the company. Teresa says customers will come from all over, including both U.S. coasts, to purchase vehicles from Van Horn.
"The majority of people start online and then they'll jump off at some point," Teresa says, contrasting the typical CloudLot buyer. "It's been a transition for our sales team to figure out the best way to work with that customer that wants it easier, faster and completely error-free."
And while reaching globally is the future of selling cars, Teresa remains fond of her Plymouth roots.
"Our family grew up here," she says. "This entire county is tight knit. There's a lot of family businesses like ours that are big — Sartori and Sargento and Johnsonville, Kohler, Bemis, Vollrath — that have kept a family feel to it and are loyal to the county. Our owners are local, and we want it to continue to be a great place to live."