From her seventh-floor office windows at the topof Bellin Hospital, Chris Woleske can see church spires, smokestacks, gritty sidewalks — a storied scape of the city of Green Bay. That panorama — and the diverse demographic it represents — reminds Woleske of how important her job is as president and CEO of Bellin Health.
Woleske, who took the helm in late 2018 after being part of Bellin's leadership team for more than 20 years, carefully guides the Green Bay area's largest employer as it seeks to meet the community's needs while working to make its care affordable.
"I had a lot of insights into what was ahead of me," Woleske says of her transition from executive vice president and chief operating officer into the role previously held by George Kerwin, whom she calls a mentor. "I am the beneficiary of an organization that is in great shape."
Locally owned, Bellin's impact is both far-reaching and longstanding, beginning with Bellin Hospital, founded as Deaconess Sanitarium in 1908 by Dr. Julius Bellin. Today, the Bellin umbrella also includes a hospital in Oconto, 40 clinic locations in Northeast Wisconsin and the Upper Peninsula, Bellin College in Green Bay, specialty divisions (psychiatric, sports medicine and orthopedics), fitness centers, FastCare clinics and the Bellin Run.
"We have grown a lot over the years," says Woleske, who holds a bachelor's degree in health care administration, a degree from Marquette Law School and is a graduate of the Stanford Graduate School of Business Executive Program.
Kerwin, who spent 47 years at Bellin, including 26 as CEO, agrees Bellin's growth has been impressive in recent years. "Bellin is a great organization in an industry that is constantly changing and growing," he says.
Combine Bellin's growth with its notable partnerships, including the Green Bay Packers, and Woleske admits the challenge can be daunting at times, but she is prepared for what lies ahead. "I'm the conductor in the symphony," she says.
Growing care
As Bellin enters 2020, a lot lies on the horizon, including its recent — and extremely successful — bond sale, which raised $43 million in just 45 minutes for an expansion of Bellin's maternity department and Neonatal Intensive Care Unit project.
Bellin's current third-floor maternity ward — known as the Kress Birthing Center — has 18 labor, delivery, recovery and postpartum beds and five triage beds, which are not enough to meet demand, Woleske says. Advances to the NICU also are necessary as the care team focuses more on building relationships with infants and families as they prepare to take their children home.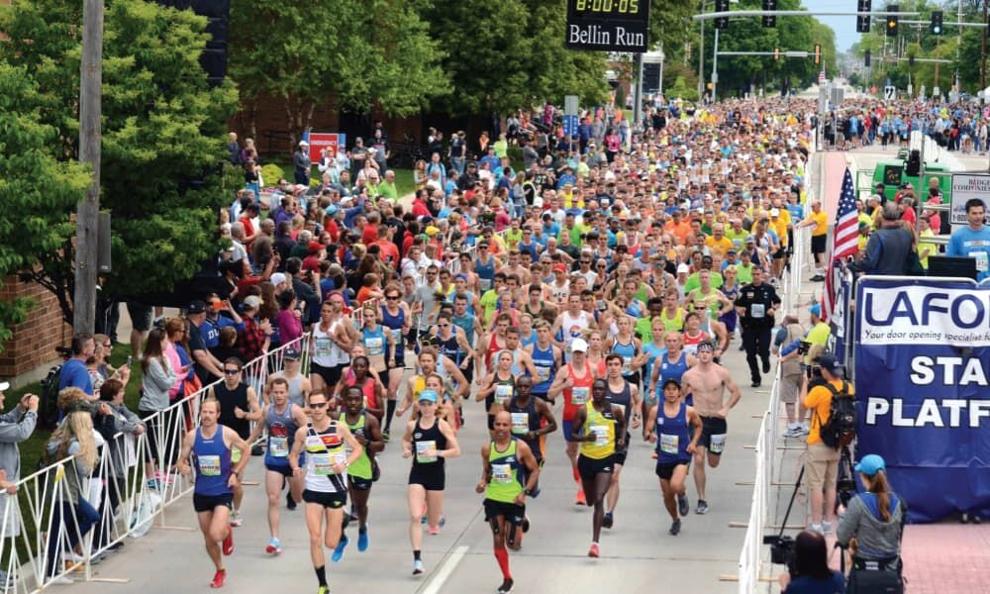 Construction has already started on the first phase of the project, which moves the cafeteria and kitchen from the third floor. The cafeteria is moving to the hospital lobby, where the registration station is also being upgraded. Once those are moved off the third floor, the maternity ward will be expanded and the NICU will be added.
The project is expected to be complete in late 2022, says Kelly McBride Moore, Bellin Health communications specialist.
As for the bond sale itself, Moore notes that nearly 20 percent of the bonds were purchased by individual investors — that number is usually only in the single digits.
"We were very fortunate with timing," says Woleske, adding the success helped bring down the cost of borrowing. "I wouldn't say that (the sale) surprised us. People in the community look at Bellin as a great opportunity for investment because of its stability. People are very familiar with our business model and commitment to the community."
In addition to Bellin's longevity, Woleske believes its ownership structure also sparked interest. "Bellin is the only health care organization that is locally governed completely," she says. "We don't have an owner or sponsor elsewhere."
While improving care, such as through the new maternity ward and NICU, is vital, so is affordability, Woleske says. Health care expenditures continue to rise, and consumers feel the impact. The average annual health care spending per working household — including insurance premiums and out-of-pocket expenditures — was around $28,386 in 2019, according to the Milliman Medical Index. By 2030, that number is expected to reach $50,500, or nearly 34 percent of a household's income.
Those numbers demonstrate that good health is not just measured by the absence of disease. According to a document Bellin provided, socioeconomic factors, such as poverty, impact around 40 percent of health outcomes. That's why making health care more affordable is essential, especially in Northeast Wisconsin, where so many choices are available.
"Success starts with a clearly defined purpose and an understanding of why we do what we do. At Bellin Health, we have committed to improving health and well-being and helping our communities thrive through our commitment to delivering the best quality, best experience and improving our facilities," Woleske says.
In addition to her leadership role at Bellin Health, Woleske is active in the community, including serving as the past chair of the Greater Green Bay Community Foundation board, where she led several initiatives focused on improving health by addressing its social determinants. She also serves on the board of directors for the Wisconsin Hospital Association and Krueger International Inc. and is a fellow of the American College of Healthcare Executives.
Kerwin notes Woleske "has a passion for helping others and has developed great relationships with people."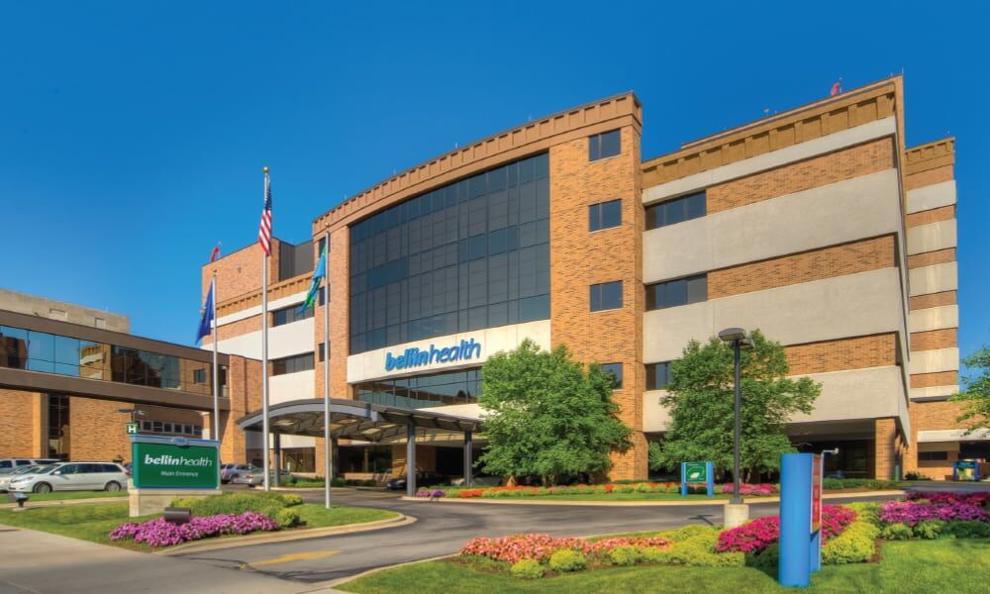 Collaborating on care
Putting purpose first — providing quality care for the community — is the thread that strengthens Bellin's many partnerships. That's why the organization believes in collaboration rather than competition.
"It's a competitive environment, but there is more to be gained for the community by collaborating and working together," Woleske says. "In business in general, there is a focus on the 'why.' For us, it means taking care of our workforce so that they can take care of our customers. If you do that, your success should follow."
One of Bellin's many partnerships is with the Green Bay Packers. While their relationship started in 2001, Bellin became the official health care partner of the team in 2007.
In 2017, Bellin Health Titletown Sports Medicine and Orthopedics opened in the Packers' bustling Titletown District. The clinic, which provides care to both professional athletes and weekend warriors, is led by Dr. Robert Anderson, one of the nation's top foot and ankle experts. He treats professional, collegiate and Olympic athletes from all over the United States as well as other countries.
"At last count, he's treated 402 VIP (pro and college) athletes and performed 167 surgeries for these high-level athletes," Moore says.
Mark Murphy, president and CEO of the Green Bay Packers, says the clinic was a key addition for Titletown and "has been a great anchor tenant for us. It is an excellent component of the care we provide for our players and for the greater community. It is a cutting-edge facility in not only the treatment of injuries but also for all the resources Bellin offers for individuals to lead more active and healthy lives."
The Packers and Bellin share a common goal — helping the region thrive, Murphy says. "Our partnership with Bellin Health is very strategic as we work together to improve the health and wellness of people in the area," he says.
Improving the health and wellness of the community is also the goal of AboutHealth, a partnership of six health care organizations across the state — including Gundersen Health System, Aspirus, Advocate Aurora Health, ThedaCare and ProHealth Care. The group of like-minded organizations shares best practices and clinical learning collaboratives aimed at creating savings to reduce the cost of health care.
"We're excited to partner with others to meet the needs in this region," Woleske says. "We are so blessed to have a business community that is so engaged. The Packers have two missions. One, of course, is football. The other is improving community health."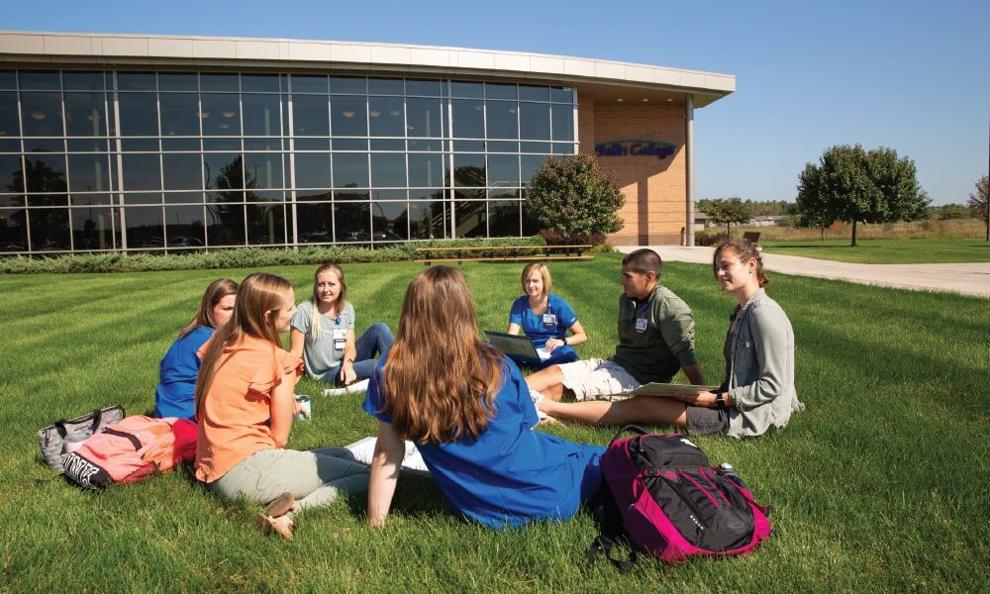 Heart to heart
Bellin's latest collaboration is around the leading cause of death for both men and women in the United States — heart disease. Bellin began working with Neenah-based ThedaCare to fight those statistics, creating the region's largest cardiovascular care team.
While observers may see Bellin and ThedaCare as competitors for patients, they are no strangers to working together in endeavors such as AboutHealth, Robin with HealthPartners insurance plans and Bellin-ThedaCare Healthcare Partners, an accountable care organization formed in 2008 that produced $14 million in savings over a three-year period while improving the quality of care provided to Medicare recipients.
"Instead of competing, we can build a team that suits the geography. If we're going to improve quality experience and affordability, it's going to require partnerships," Woleske says. "We can afford to have more sub-specialization when we're treating a larger population, and you get better at it when you get to do it more."
Bellin, for example, was the first hospital in the area to offer a comprehensive heart program, and it has been named one of IBM Watson Health's Top 50 Cardiovascular Hospitals in the nation 10 times.
Woleske is excited about expanding Bellin Health Cardiology Associates care to the Appleton area. In addition to combining records, the Bellin-ThedaCare partnership allows the team to become more specialized, bringing innovative procedures to the region, including the MitraClip heart valve repair and the Watchman implant.
The combined team includes nearly 50 cardiology care providers covering nine hospitals and almost 20 outreach centers across 17 counties in Wisconsin and the Upper Peninsula of Michigan.   
"Given that heart disease continues to be the leading cause of death for men and women today, our communities deserve the most extensive team of cardiology physicians, surgeons, advanced practice clinicians and other professionals," Dr. Imran Andrabi, president and CEO of ThedaCare, said when the partnership was launched in October. "By combining the talent and resources of our two organizations, patients and families will have access to highly specialized cardiovascular care experts and advanced technology."
Looking over the city, Woleske says she is frequently reminded of Bellin's mission — bringing affordable, quality health care to the region regardless of a person's socioeconomic situation.
"Over the years, we have really subscribed to a constancy of purpose," Woleske says. "Our job is to be out there."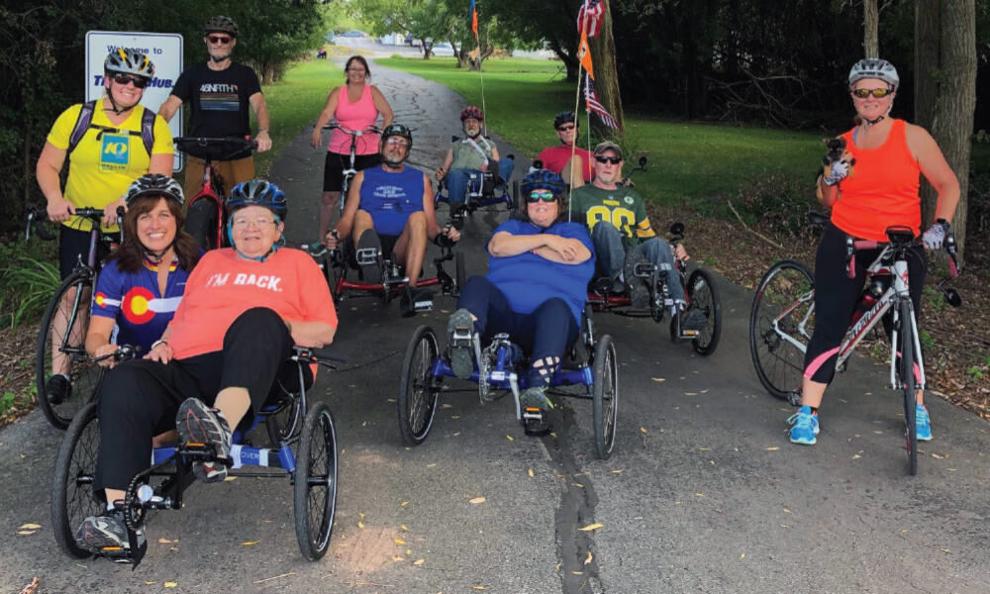 Bellin Health
Headquarters: Green Bay
Year founded: 1908
Employees: 4,600
What it does: Health care provider in Northeast Wisconsin and a portion of Michigan's Upper Peninsula through its two hospitals, 40 clinics and specialty care services. Also operates Bellin College.
Training the next generation
As demand for registered nurses grows, Bellin Health is poised to keep up with demand through its Bellin College in Green Bay.
According to the Bureau of Labor Statistics, employment of registered nurses is projected to grow 12 percent from 2018 to 2028, much faster than the average for all occupations. Several reasons contribute to this growth, including an increased emphasis on preventive care, growing rates of chronic conditions, such as diabetes and obesity, and demand for health care services from baby boomers as they live longer and lead more active lives.
"(Because of) high demand for nurses and other health science disciplines, the college is a great asset. It seeks to meet the needs of the health care workforce," Bellin Health President and CEO Chris Woleske says.
The school was founded in 1909 as Deaconess Sanitarium Training School for Nurses. It went through several name changes before it was named Bellin College in 2009.
The school, which has 158 employees and just under 500 undergrad students, also offers degrees in physical therapy (post-graduate) and radiologic sciences through partnerships with St. Norbert College, the Medical College of Wisconsin-Green Bay and University of Wisconsin campuses. The college has more than 85 clinical partners in the Green Bay area.
"It's not just a college for Bellin. It's meeting the needs across the region and across the United States," Woleske says.