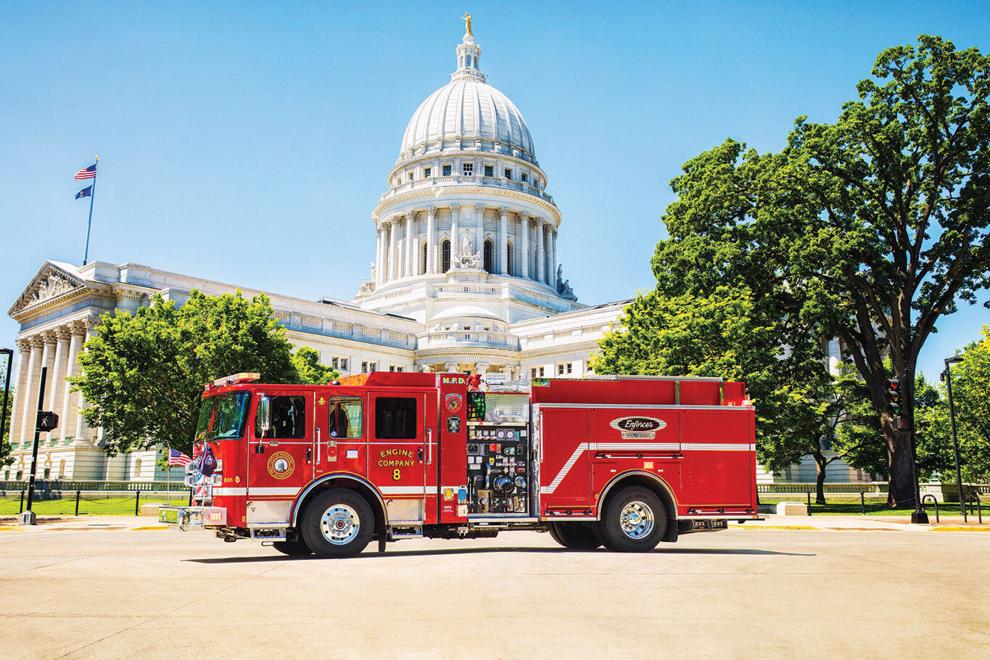 Appleton-based Pierce Manufacturing's Volterra electric fire truck is stacking up the awards. The zero-emissions pumper was named "Coolest Thing Made in Wisconsin" in the 2022 Wisconsin Manufacturers & Commerce competition. It also recently won a Popular Science 2022 "Best of What's New" award.
All the accolades come with good reason — the Pierce Volterra pumper was the first zero-emissions electric fire truck in service in North America.
Eric Linsmeier, business unit director, electrical & software technology at Pierce, says a top priority in designing an electric truck was to ensure it looks and operates the same as those with which firefighters are already familiar.
"Firefighters just want a truck that works and doesn't impact their ability to respond, whether that call comes in at 2 a.m. or 2 p.m.," he says. "Our approach has been to integrate our electrification platform into an existing fire apparatus in a way that it doesn't impact their daily job."
The Volterra's cab, body and pumping components remain unchanged, Linsmeier says. The difference is its patented parallel-electric drivetrain and transmission that allows zero-emissions operation when powered by the onboard batteries.
The Volterra was introduced in 2021, and Pierce is now preparing for its production launch in early 2024. The ongoing development process includes evaluating how the Volterra operates in different environments — from the cold and snow in Madison, Wisconsin to the extreme heat of Gilbert, Arizona — to gain performance data.
With positive feedback coming from Pierce's initial partnering fire services departments, Linsmeier says the beauty of the Volterra is it meets multiple, sometimes competing, objectives.
"Firefighters have to operate in a way they are familiar with, and city leaders have goals of bringing in green solutions to operate their fleets with reduced carbon emissions," he says. "So we have to balance both. And we have found a way to do that with the Pierce Volterra."