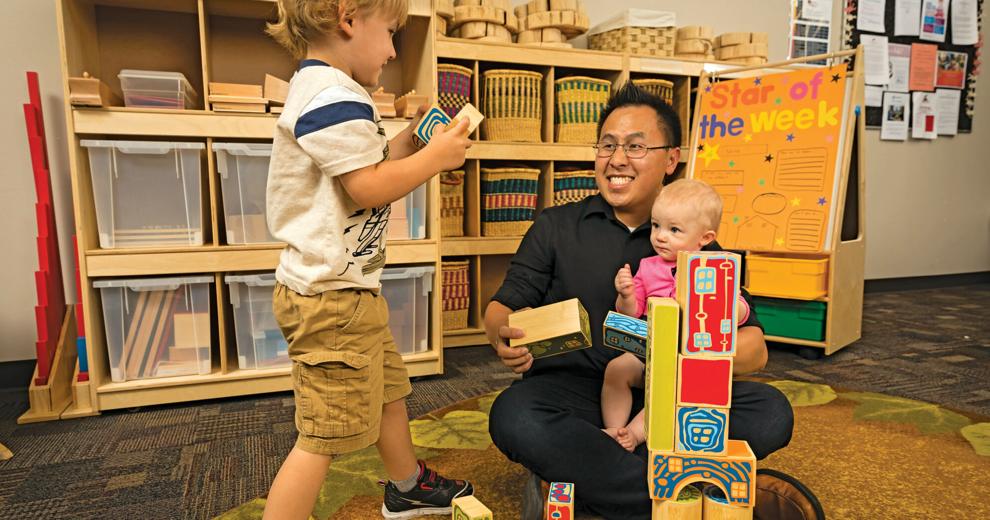 Yer Xiong has seen firsthand the severity of the child care crunch. When she sought care for her own kids, she encountered waiting lists up to a year long. 
Xiong, who came from a health care background, saw a need and an opportunity to address it. Drawing from her own experience and reading local news stories about the demand for quality child care, she decided to open her own center.
Little Owls Child Care Center opened in Sheboygan in 2020, offering care for infants and children between the ages of 6 weeks and 6 years. More than that, the center offers second-shift care, a sought-after and hard-to-find option.
Xiong worked with the Sheboygan County Economic Development Corp. for assistance and guidance in opening her business. The organization helped her craft a business plan and connected her to loan options. 
"It's a great place to raise a family, and child care is very needed," says Xiong, who has lived nearly her entire life in Sheboygan and is a licensed day care teacher.
Opening a child care center in the middle of a pandemic proved challenging, as demand for care was uneven as many people's work schedules and arrangements became less conventional. That leveled off this summer, and Xiong has seen strong demand for care since that time, especially for children ages 2 years and younger.
Operating a child care center hasn't been easy. Along with some initial financial challenges when demand for care was slow for a period of time, finding dedicated workers proves difficult. And like all child care centers, Little Owls has put in place protocols for keeping children and staff members safe and healthy.
Despite all that, Xiong takes pride in providing a needed service to her community. "For our center, we focus more on play. We do educational play, and we want them to be comfortable in the center when they're away from home," she says.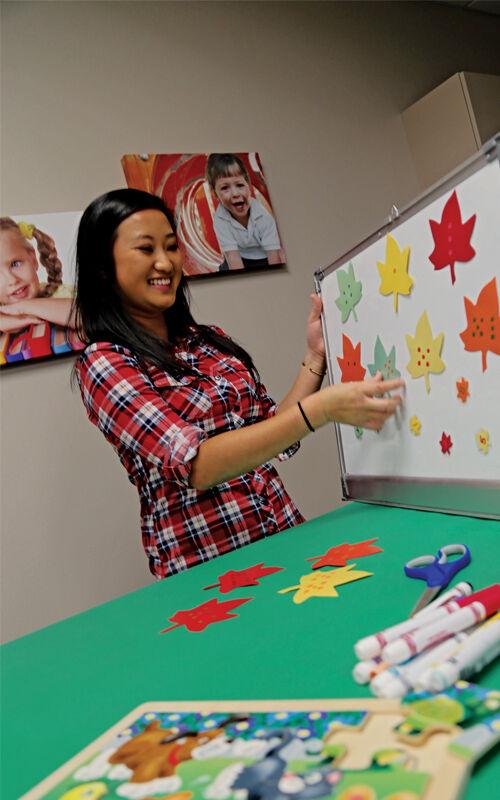 Critical component
Urban and rural communities alike could use more centers like Little Owls. An August 2021 Wisconsin Counties Association article on child care stated that pre-pandemic, almost 74 percent of Wisconsin's children under age 5 had all available parents in the workforce. Even then, though, there was a statewide child care shortage. 
"The Bipartisan Policy Center mapped the Wisconsin gap between need and supply and found regulated capacity fell short by 117,090 spots for children, a 40.6 percent gap. In rural Wisconsin, the gap exceeded 50 percent," the article stated.
ReadyNation, a business member organization focused on "cradle to career" education, conducted a national study looking at the economic impact of the nation's infant and child care crisis and found that it brings an annual cost of $57 billion in lost earnings, productivity and revenue. In addition, 86 percent of primary caregivers of infants and toddlers said problems with child care hurt their efforts or time commitment at work.
Closer to home, the Women's Fund organizations representing the Fox Valley, Green Bay, Oshkosh and Fond du Lac collaborated to complete a study looking at COVID-19's impact on women in Northeast Wisconsin. Child care needs were chief among the concerns the study uncovered, says Karen Monfre, president of the Women's Fund of Greater Green Bay. 
Monfre is fond of the adage that it takes a village to raise a child. "We saw that in the pandemic. I really feel like that came to fruition," she says.
When child care centers and schools closed early in the pandemic, the responsibility of caring for children largely shifted to women. That exacted a larger toll on lower-income women and single mothers, who reported in the study that a lack of child care had a moderate to significant impact on their employment.
While the extra flexibility some women received helped, it also resulted in more weekend and evening work for many, leading to increased stress and mental health problems. The study found that 19 percent wanted but had trouble receiving counseling, and 31 percent took prescription medications to help with their emotions and concentration during the pandemic. 
Another of Monfre's favorite sayings is that when mama's not happy, nobody is happy. That's also borne out during this time, she says, adding that access to quality child care is an issue not just for women but for healthy families and the well-being of future generations. 
To help address the issues of child care quality, access and affordability, all stakeholders, from government to employers to nonprofits to chamber and workforce development organizations, must come together, Monfre says.
The Women's Fund organizations provide grants that focus solely on the needs of women and families, Monfre says, and she encourages nonprofits and community partners that focus on child care solutions to apply for funds.
"Affordable child care is a must if we want to support women and families coming out of this pandemic," she says.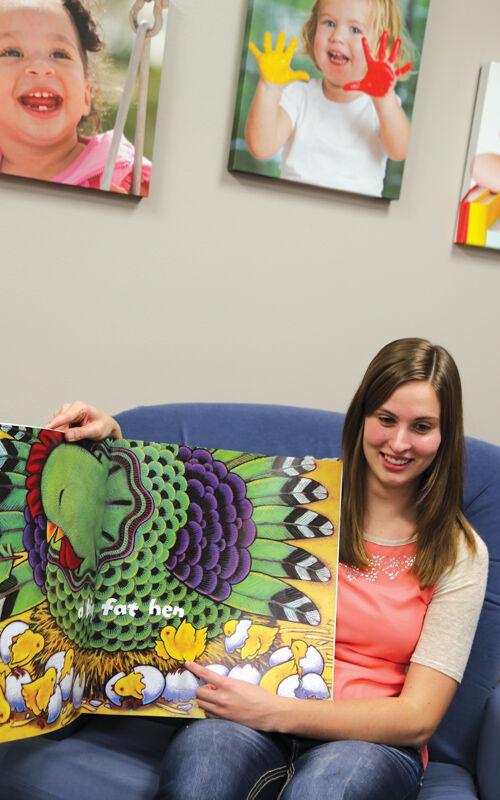 A form of infrastructure
Many experts point out that child care is a form of infrastructure, and Kathy Meetz, department chair of Fox Valley Technical College's Early Childhood Education program, agrees. 
"We all have to care about it because it does impact you in some sense," she says. "If you can't find child care, you can't work."
FVTC's program prepares graduates for a variety of roles, including child care center teacher or director, paraprofessional or instructional aide in a school, and site supervisor roles within child care programs. Many also choose to start their own business out of their home.
Meetz says she's happy with enrollment in the program, but it can always take on more. For years, she's heard people say the field is facing an employment crisis, and now she says the situation is "verging on catastrophe."
Addressing the key issues surrounding child care — access, affordability and quality — is tricky, Meetz says. If you focus on one point, such as affordability, the other two can be difficult to maintain. 
Lackluster pay for child care workers is another problem facing the industry. While many child care workers hold an associate degree or higher, their pay often doesn't reflect that. Running a child care center also is expensive, with about 75 percent of the money in going toward wages and benefits for staff members.
"When you ask parents what they think their child care provider makes an hour, they think they're raking in the bucks because they're paying so much," Meetz says.
Employers must take a stake in helping address the problem, Meetz says, pointing to AriensCo as a positive example. The manufacturer partnered with KinderCare to open the Brillion Early Learning Center, which is open to employees, at a discounted rate, as well as the entire community. 
While some people may complain that child care support doesn't benefit them if their kids are grown or they don't have children, that's not the case, Meetz says. If a co-worker can't come to work due to child care or is distracted at work because of worries about their children, that affects the entire team, she says.
Supporting working mothers and parents can go a long way in investing in the workforce, Meetz says. That doesn't mean having to go as far as AriensCo did, but it can include offering paid sick time, flexible work schedules, and places to pump and store breast milk for nursing mothers. 
"Women shouldn't be shamed for wanting to have a family and a career," she says.