For nearly 120 years, GLK Foods, LLC was known for one product: sauerkraut. Through growth and acquisitions, the business founded in Bear Creek eventually became the No. 1 producer of sauerkraut in the world.
But that wasn't enough for Ryan M. Downs, who became president of GLK Foods in 2012. He wanted to expand the company's reach and product line beyond just sauerkraut, which is fermented cabbage. Downs, the fourth generation of his family to lead GLK, kept an eye on health and eating trends and noted consumers were becoming increasingly interested in fermented and pickled products. "People see them as a way to keep their gut healthy," he says.
After talking about his idea to create a line of convenient, healthy snacks with his co-pack customers, Downs says "people liked the concept but weren't moving quickly enough."
He decided to move forward with his idea of refrigerated, single-serve, brine-less pickled vegetables. "I decided that I was going to brand it myself," Downs recalls. "We just thought there was a need. It's a way to get that salty fix from a snack, but it's better for you than potato chips."
With that, GLK Foods' Oh Snap! brand was born in 2015. "It's a convenient, healthy snack and you're hitting on some of the biggest trends out there. I thought, let's see what we have here," Downs says. "The ultimate thing you need for success is that the product tastes good. And customers are just wild about it."
After starting out with three items — "we thought we needed at least three products to call ourselves a line"— Downs says the Oh Snap! line has roughly doubled in sales each year since its launch and expanded to include other vegetables, including carrots, green beans, snap peas and jalapeños. Another key to the product's success is its stand-up pouch packaging with no added brine, which makes it easier to eat while on the go.
The Oh Snap! line was originally located in the Bear Creek facility where GLK Foods' sauerkraut is produced. But with the successful new line and the stark difference between how kraut and the Oh Snap! products are made, Downs made the decision to build a separate manufacturing facility.
The 67,000-square-foot facility on Appleton's north side opened earlier this year, but Downs says Oh Snap! "is growing so fast that we don't have enough storage for the cucumbers … we're already out of room. It's a good problem to have, but it's still a challenge."
Lisa Bohan, a business development manager with Dot Foods Inc., a foodservice redistribution company that sells many products, including Oh Snap!, to distributors, says the line's growth has been impressive. "Since we first brought on Oh Snap!, we have seen 445-plus percent growth," she says. "This tells me Oh Snap! is definitely gathering positive feedback from distributors and customers alike."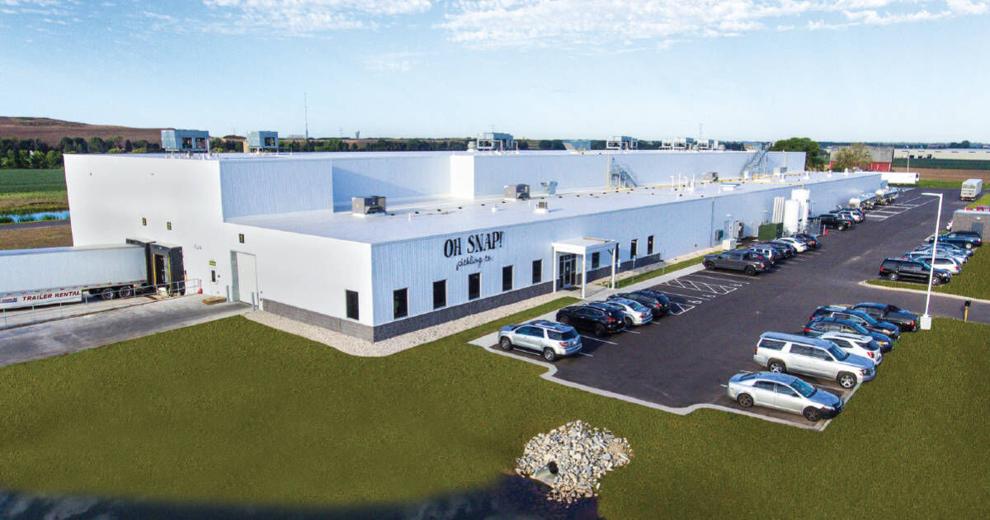 Humble beginnings
GLK Foods began in the farm fields around the Outagamie County village of Bear Creek in 1900. Downs' great-grandfather David Flanagan and David's brother, Henry, began growing and selling full heads of cabbage across the Midwest, packing it in ice and sending it on the railroads. Eventually David bought out Henry and after multiple transactions, a portion of the business became part of TreeHouse Foods Inc. in Oak Brook, Ill.
The Flanagan brothers got into the kraut industry out of necessity. One year, they had an overabundance of cabbage and needed to find something to do with it. Making kraut was the answer and it turned out to be a successful one. At that time, multiple sauerkraut plants dotted the Wisconsin landscape much like cheese plants. Through most of the century, business stayed stable. But in the mid-1990s, that began to change, Downs says.
"A lot of consolidation began to happen as the smaller companies decided to get out of the business," he says, adding that GLK was in a good position to purchase smaller plants.
In the late 1990s, GLK formed a joint venture with a kraut operation in Shortsville, N.Y., which led to the consolidation of plants there. Those acquisitions, along with the ones in Wisconsin, allowed GLK to grow rapidly. GLK would eventually move all of the New York operations to Bear Creek.
"It was just a hit parade of who was purchased. For some, the writing was on the wall and these guys knew that at a certain point when you amass the kind of scale or dominance we had in the industry, it would be hard to compete and then they naturally would sell," Downs says. "A lot of these places were family businesses, and perhaps the next generation wasn't interested in carrying it on and the time was just right to sell."
As GLK added to its portfolio, the company invested in the latest technology at its 300,000-square-foot plant in Bear Creek. The facility's fully automated cutting system shreds, sorts and salts the cabbage before conveying it into stainless steel vats ranging in size from 450 tons to 1,200 tons. There, the cabbage ferments, becoming sauerkraut, and waits to be packaged in a jar, can, poly bag or stand-up pouch. "We're pulling sauerkraut from the vats throughout the year," Downs says.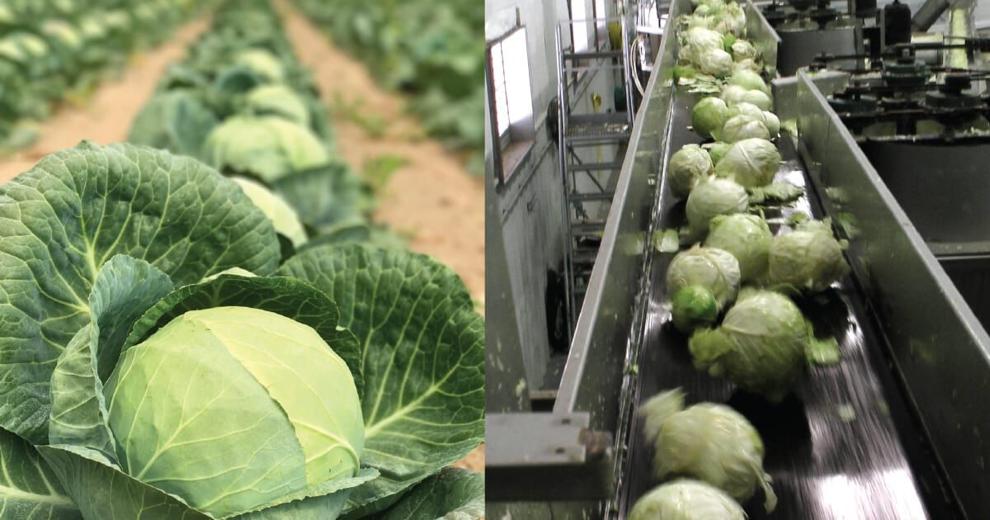 By automating much of the process, GLK became more efficient and more productive, Downs says. Today, GLK processes about 140,000 tons of raw cabbage a year, most grown in the area or in the Central Sands region around Stevens Point. GLK packages the kraut under its flagship brands — Silver Floss, Flanagan, Cortland Valley and Saverne — along with many private label brands.
Innovation plays a role in GLK's success. Downs says the company employs optical and infrared laser sorting machines used in making French fries to make its sauerkraut. "It's not like you go to trade shows and someone is developing specialized equipment for the sauerkraut industry, so we have to adapt to what's already existing and be creative," he says.
Dot Foods' Bohan says GLK and Oh Snap! have a reputation of being innovative and creative.
"GLK does a nice job of working with distributors to find new and innovative applications for sauerkraut," she says. "They continue to look at new items, flavors, etc., and find new areas to branch into, and this continues to be well-received by distributors and customers alike."
The Oh Snap! products were initially manufactured in Bear Creek, but as GLK entered 2018, Downs says the line "looked like it was going somewhere. We kept looking for signs of a plateau, but they never emerged. That's when we decided to go ahead and build Oh Snap! its own manufacturing facility."
GLK's Oh Snap! production facility also employs the latest technology in making the pickled cucumbers, carrots, green beans and other vegetables. But as that line has grown, the space needed to store the vegetables during the pickling process has also grown, pushing the space limits of the Appleton plant. Downs says GLK recently inked a deal to lease 129,000 square feet of warehouse space in Fond du Lac. The additional space means GLK can use more Wisconsin-grown cucumbers in its Oh Snap! products and buy fewer cucumbers from other parts of the country.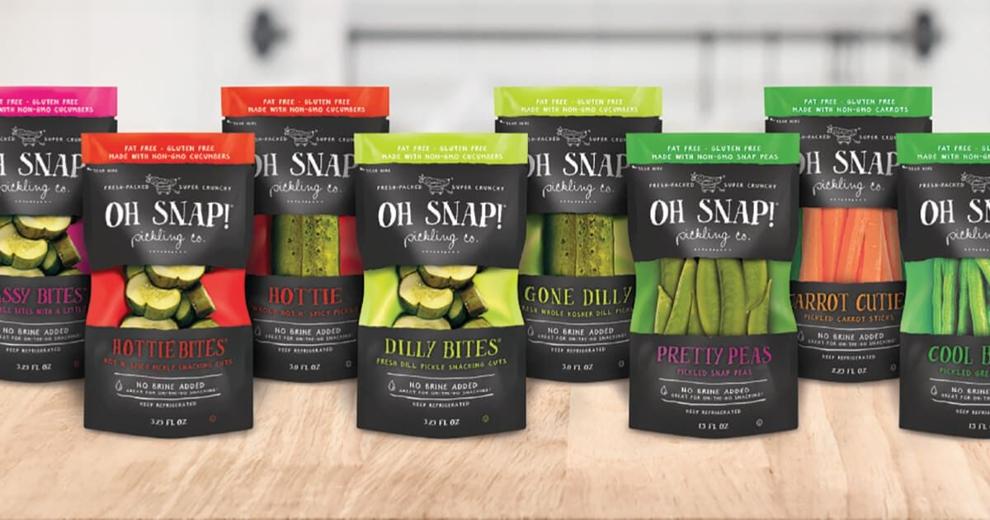 Traveling a new path
While Downs worked in the kraut operations in the summer while in high school, he never envisioned making a career out of it. After graduating from the University of Wisconsin-Madison, he eventually found himself living in New York and working for a business integration software company.
After a few years in New York City, Ryan A. Downs asked his son, Ryan M., if he was interested in the family business. In 2005, Ryan M. moved back to Wisconsin.
"I never thought about entering the business … but how many people really have the opportunity to work with their dad?" says the younger Downs. "My wife and I talked it over and decided we could always move back to New York if we didn't like it. We decided to give it a whirl and the rest is history."
In 2008, Ryan A. Downs bought out his cousin and then in 2012, Ryan M. purchased GLK from his dad, who remains involved as chairman of the board. After taking over, the younger Downs began thinking about ways to diversify GLK's offerings. Sauerkraut sales were relatively stable, so to see increased growth, GLK needed to add more products.
The company's first venture beyond traditional kraut was offering a 100 percent organic sauerkraut, which is sold under the Cortland Valley Organic brand, followed by flavored krauts sold under the Saverne brand. Some of the available flavored krauts include Sriracha, Curtido, dill and garlic, Bavarian, craft beer and curry.
Downs watched the food industry carefully, keeping an eye on trends and what consumers were interested in, which is when he noticed the growth of fermented products. Sauerkraut is a fermented product — cabbage is packed with water and salt. That led him to expand the product lines, whether it was adding flavors or packaging in a stand-up pouch versus a can.
"People have become much more aware of gut health, and their natural biome and what that means for their health and they're looking for fermented foods and sauerkraut in that space," he says.
While watching the markets and seeing people becoming more conscious about what they're eating, Downs also saw the demand for grab-and-go snacks that were not only healthy, but tasted good. "People are more conscious about what they eat and we all like grab-and-go options, so the Oh Snap! products made sense."
GLK launched its Oh Snap! brand with three products: Gone Dilly, a whole pickle; Hottie, a whole hot pickle; and Dilly Bites, a cut-up version of the Gone Dilly.
"We thought if we were going to debut a new line, it needed three products and while we had the first two figured out, for that third one, we were like, 'cut it up into bites.' I mean, between Hottie Bites and the Dilly Bites, it's now 85 percent of our sales. It's better to be lucky than smart," Downs says. "We place the sliced cucumbers in a brine and let them pickle, add flavoring, bag them and there you go."
GLK worked with a company on the East Coast to land on the branding for the new product. Downs says the Oh Snap! name was "a home run. People refer to them as Oh Snaps! They don't just say, 'I had a pickle.' It's a legit brand."
That success led GLK to add more vegetable products. "We definitely see more growth in the fermented and pickled food product markets," Downs says. "We're thinking about a pickled fruit product, for example."
Bringing a new product to market isn't easy, but Downs says GLK's experience in food manufacturing gave it an advantage. "We already had distribution on the kraut side, so we had relationships with buyers at every major retailer in the United States and Canada … we needed to work with different people, but we knew how to get to where we needed to be and get in front of the right people."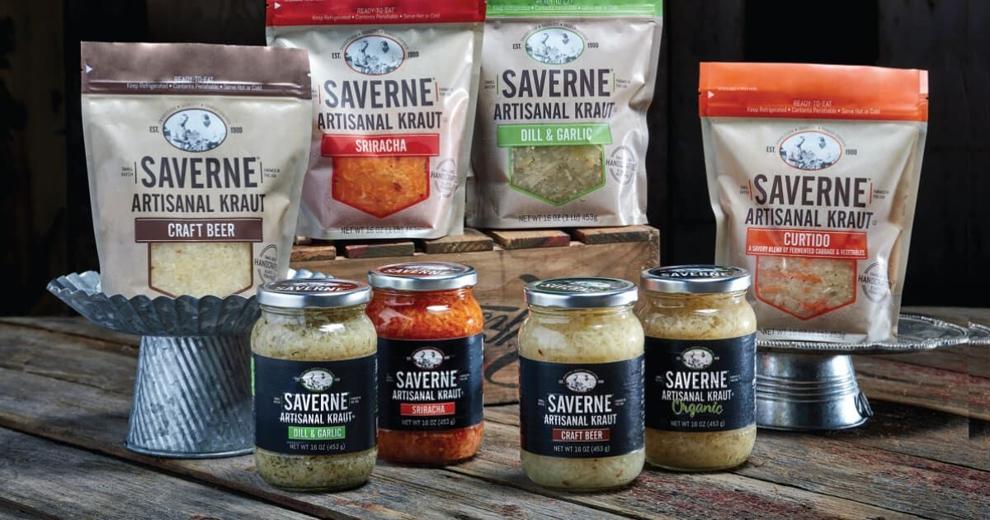 Same, but different
While GLK makes all of its products (for now) from vegetables, the manufacturing processes for sauerkraut and the Oh Snap! line are quite different.
Sauerkraut is made by placing finely shredded cabbage layered with salt in giant vats where it's left to ferment. The time it takes to ferment depends on multiple factors, including temperature. The kraut is removed from the vats, flavoring is added, if necessary, and is either packaged directly into poly film or stand-up pouches or through a minimal heat process before it's canned or packed in glass jars. All of GLK's sauerkraut is made at its Bear Creek manufacturing facility.
To make Oh Snap! products, the cucumbers arrive and go in a wet pit to get washed. Next, they are scrubbed and sliced before going into one-ton totes with a refrigerated brine mixture. The totes are vacuum sealed and stored under refrigeration for at least 28 days.
"That's the period of equilibration to become the pickle and achieve the chemistry and the flavor profile of an Oh Snap!" Downs says. "When they're ready, we then take them out, drain them and they're packaged."
GLK purchases all of its products versus growing the vegetables itself. As much as possible, Downs says the company likes to purchase from area farmers. Cabbage harvesting begins in late July and can last until mid-November.
"With commodity prices depressed, cabbage is an attractive crop to grow," says Downs, adding some heads arriving at GLK's facility in Bear Creek weigh more than 40 pounds.
With cucumbers, the company tries to buy as many as possible from area farmers, but the demand exceeds the supply, forcing GLK Foods to look elsewhere. The additional refrigerated warehouse space will allow the company to purchase and process more locally grown cucumbers and keep them cold until needed for packaging.
"Our ambition is to bring in more local crop. We bring in cucumbers every day of the year, but if we can build up an inventory, a position of maybe six months' worth, we will not have to buy as much from other places, which lowers our costs and helps local farmers," Downs says.
When launching Oh Snap!, GLK started small — selling it at Kwik Trip in the Midwest and some East Coast convenience stores. After early success, the company aimed higher.
"Frankly, Walmart was a very early win for us, as was Target, and then it gains its own momentum," Downs says. "They're calling you rather than you calling them. When it got to that point it was very exciting.
I can assure you that never happened in sauerkraut."
GLK Foods, LLC
What it does: World's largest producer of sauerkraut and manufacturer of Oh Snap! products, a grab-and-go line of pickles and other vegetables.
Founded: 1900
Headquarters: Appleton, but has manufacturing facilities in Bear Creek and Appleton
Number of employees: 250
Website: Glkfoods.com