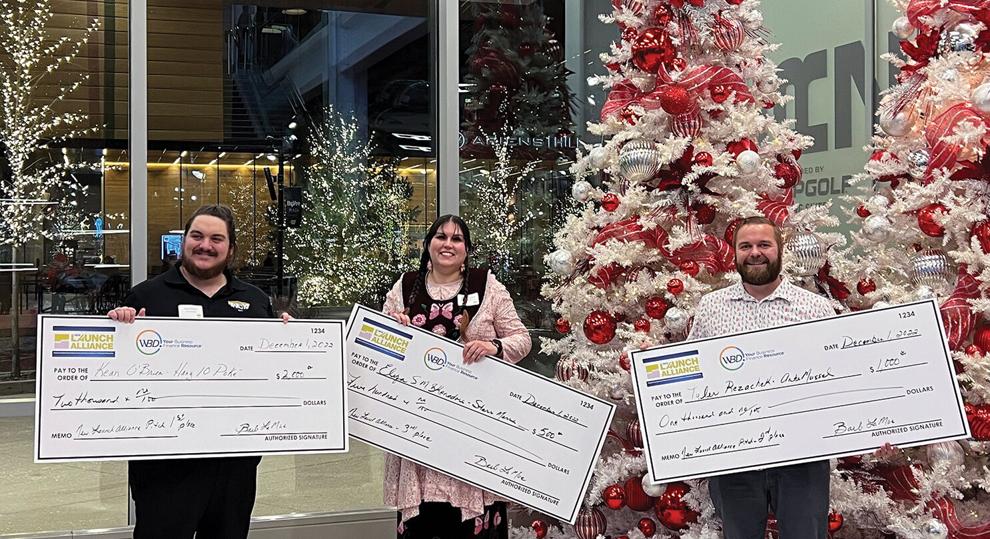 New North, Inc. and its NEW Launch Alliance, created through a grant in 2020, are in the business of fostering entrepreneurship throughout the 18-county region. Over the last three years, the community has been introduced to innovative businesses via the NEW Launch Alliance annual pitch event held in conjunction with WBD, Inc. and the Wisconsin Economic Development Corporation. Last year's honorees included Two Rivers coffee shop The High Lift, online gift registry platform Divorcist, and the Menasha-born grilling technology known as Brat Wave.
"We have so many great business ideas underway here in the New North region," says Barb LaMue, president and CEO of New North, Inc. "We have held the pitch competition for several years, and I have to say each year the range of business ideas and quality of the presentations continues to get stronger."
This past December, three more diverse startups were added to the NEW Launch Alliance's roster of pitch competition winners, including the 2022 first-place honoree: Fond du Lac's first poké bowl restaurant.
Kean O'Brien, a self-described "alternative" entrepreneur — sometimes foul-mouthed with long hair and tattoos — is a former sushi chef who started Hang 10 Poké as a farmers market booth in his hometown in 2021. Thanks in part to the prize money he received for winning the NEW Launch Alliance pitch event, O'Brien has been operating Hang 10 out of a standalone storefront at 74 S. Main St. since December.
O'Brien says he is passionate about raw fish cuisine and sustainable proteins, and Northeast Wisconsin has been behind the proverbial 8 ball when it comes to embracing poké.
"We're behind on a lot of stuff, which for me is great because it presents opportunities to grow and introduce new cuisines," O'Brien says. Carving out this unique but popular niche was his starting point, O'Brien says, and connecting with resources to get off the ground and spread the word has been his focus ever since.
O'Brien says he had never participated in a business pitch contest before he was encouraged to enter by Raina Lyman, director of small business and entrepreneurship at Envision Greater Fond du Lac, whom O'Brien credits as a key resource and advocate. The initial 34 pitches were heard at four qualifying events — Audible, Fast Pitch, LevelUp and Accelerate Sheboygan County — during Startup Week in November; then eight finalists converged at TitletownTech in Green Bay Dec. 1 for the main event.
With $2,000 in prize money, O'Brien was able to purchase special furniture for his restaurant — an enhancement he calls a "game-changer" for Hang 10's ability to make a strong first impression to customers. But beyond the boost in capital, O'Brien says the opportunity to participate in the NEW Launch Alliance pitch event gave him a boost in confidence.
"A couple of different judges said, 'Don't change. You're hungry; don't lose sight of that,'" he recalls. "For people who have been there and been successful to say what you're doing is working, you're doing a great job, you're passionate about it … that was really cool to me."
Event judges included Mark Burwell of Evolutions, Jake Erbs of WBD, Israel Squires of Midpoint Ventures, Anna Steinfest of AFF Research and Nischal Thapa of the University of Wisconsin-Green Bay. They selected Plymouth-based AntiMussel and Oneida Nation-based Starr Merrie Native Gifts as its second- and third-place winners, respectively.
Tyler Rezachek, founder of AntiMussel, won $1,000 to advance his spring 2023 pilot program for the technology that cleans up invasive zebra mussels from Lake Michigan. Starr Merrie owner Eliza Skenandore received $500 to help launch an e-commerce platform for Native American gifts and contemporary art.
---
2022 NEW Launch Alliance Pitch Event Finalists
Hang 10 Poké (first place)
AntiMussel (second place)
Starr Merrie Native Gifts (third place)
E-PT Solutions
Global LASEReach
Nature Packaged
ReBOOK Travels
The Honest Cannabis Company
Learn more: thenewnorth.com/entrepreneurship