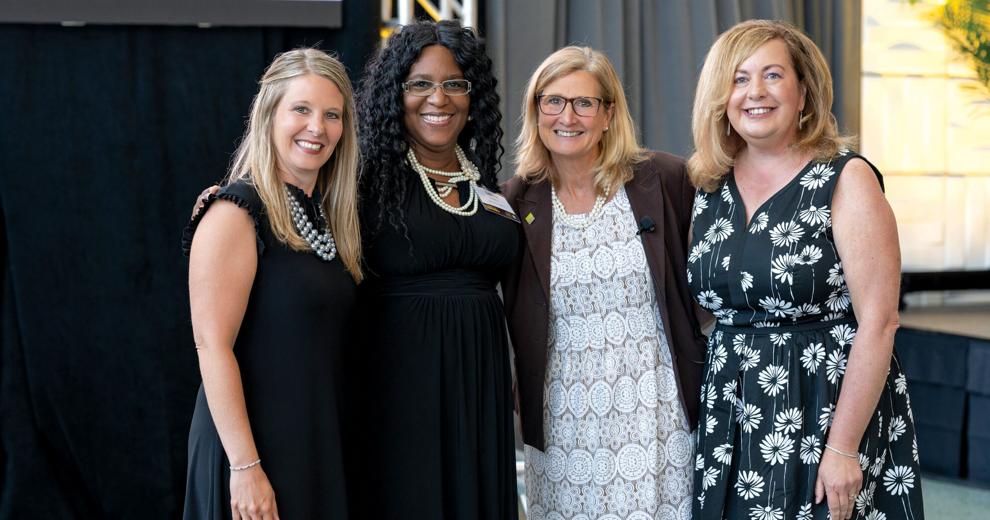 The 2020 U.S. Census data shows the New North region added more than 50,000 residents and became more diverse. The region now makes up 22 percent of the state's population, up from 21 percent in 2010.
Brown, Door, Outagamie and Calumet counties led in gains, increasing their populations by 8.4 percent, 8.2 percent, 7.9 percent and 7.1 percent, respectively. Conversely, Green Lake, Manitowoc, Marinette, Shawano and Waupaca counties saw small decreases in population.
The Hispanic population grew by 46 percent over the last decade, and the Black/African American population increased by more than 61 percent, while the Asian population made more modest gains, says New North, Inc. President and CEO Barb LaMue.
"We were very happy to see the results of the increasingly diverse population that our region is receiving," says LaMue, noting the gains in population and diversity will help the region from a talent and development standpoint.
The results underscore the importance of New North's diversity and inclusion efforts, and the organization is addressing the issue with several initiatives and task force groups. It remains important to connect newcomers to communities, employment opportunities and education, LaMue says.
"I think what that's showing us is that as our region continues to mature and develop, attracting diverse talent to our region is important, and making sure they feel welcomed and they stay," she adds.
On the education front, New North is working with diversity and inclusion officers in school districts to address several issues, including taking steps to ensure school staff, from teachers to guidance counselors to leaders, reflect the ethnic makeup of the student body. Schools must make sure they're providing students a safe place to go and connect with others. It's also important for schools to offer cultural events that represent their students, LaMue says.
New North is working with young professionals' groups to add more support and outreach for diverse groups. LaMue says she wants young people to know they don't need to leave the region to launch a business or have a successful career. 
The organization is looking to host supplier diversity and certification training sessions. They would target women-, minority- and veteran-owned businesses — groups that after receiving certification can be brought in as subcontractors for large state- and federally funded projects.
Businesses also must play a leading role, LaMue says. Already, area companies are coming together to share recruitment strategies and efforts to bring diverse talent into the region. Tactics can include offering emerging leader programs and providing social networks for people from diverse backgrounds. 
Business leaders also can sign on to the national CEO Action for Diversity & Inclusion pledge, which aims to rally the business community to advance workplace diversity and inclusion. It outlines a specific set of actions the signatory CEOs will take to create a trusting environment where all ideas are welcomed, and employees feel comfortable and empowered to have discussions about diversity and inclusion.
Around 12 organizations in the region have taken the pledge, including New North, Inc., and LaMue would like to see that figure increase. "It's not only just an act of saying this is critically important, it provides you a lot of training and materials," she says, adding that organizations further along in their journeys can share what they've learned with ones that are newer to the process.
It's also vital to look at making communities more welcoming, LaMue says. New North is looking to coordinate educational sessions around diversity and inclusion and is looking at United Way's 21-week Equity Challenge as a template. That effort provided educational outreach through videos, blog posts and articles.
Communities also can look at providing more culturally enriching events that are welcoming to all, such as the nonprofit organization African Heritage, Inc. recently held to distribute backpacks to students in need and to share culturally enriching music and food.
LaMue says this effort is perhaps one of the most important initiatives. "If people go home to their communities and they do not feel welcome, we're not going to keep them here."