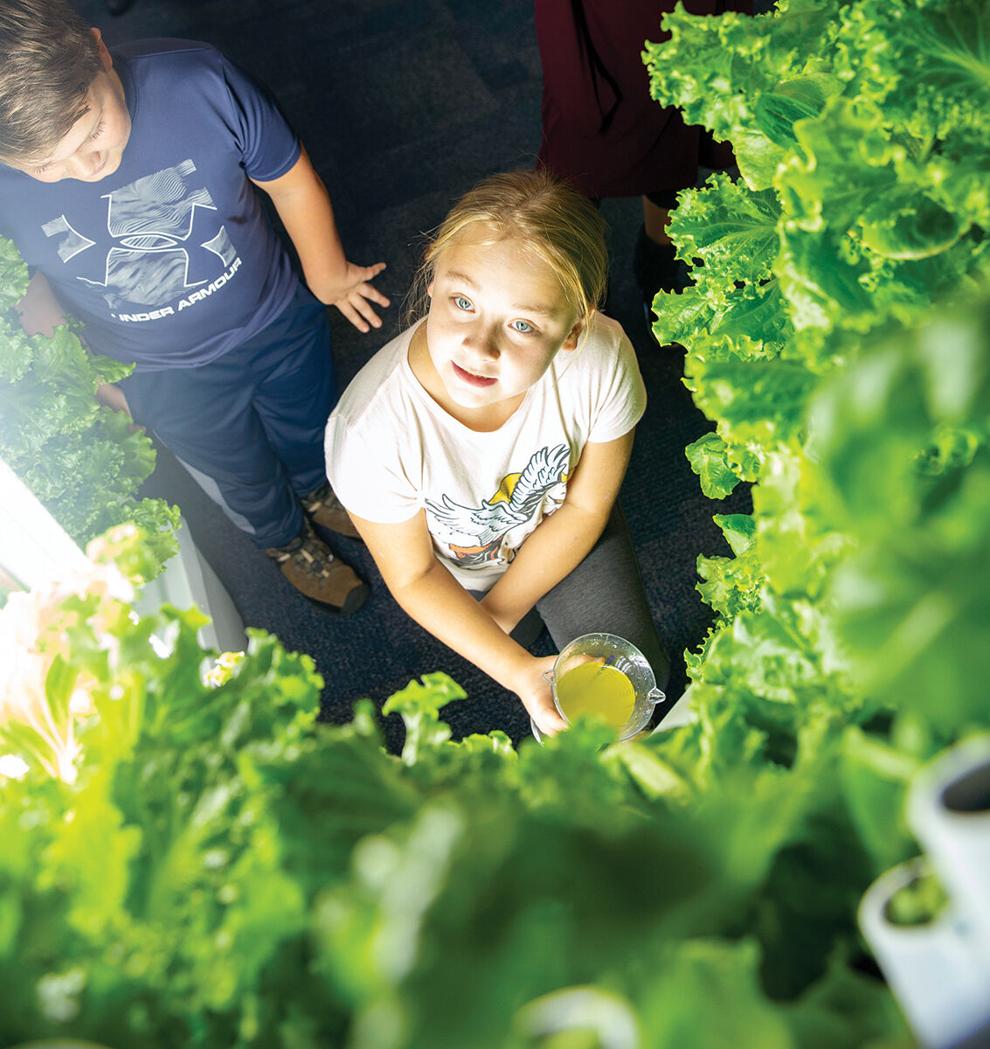 By Sharon Verbeten
Higher quality school nutrition. More local food. Less cost.
Amid inflation and supply chain challenges, sparked in part by the pandemic, school lunch programs are laser focused on these issues. And as a new school year begins, food service directors are getting creative.
Caitlin Harrison, president of the School Nutrition Association of Wisconsin (SNA-WI) and food service director of Elmbrook Schools, says cost increases are inevitable and unavoidable.
"We know for a fact that food costs will go up," she says. "Vendors have been tacking on charges; their cost is going up as well."
Harrison notes that while some schools are planning for a 10% increase in food costs, other districts are projecting 30 to 40% increases. "Our reimbursements [from the federal government] are going down," she says.
To address those shortfalls, Harrison says she and representatives from other districts are looking at expanding past the primary food vendors who generally provide roughly 80% of their supplies.
"A lot of districts are … trying to look at local distributors so we know we have a secondary failsafe if we're shorted," she says, adding that some schools are shifting to more generic menus and not specifying exact items in case changes are necessary.
Another recent collaboration is helping food service directors statewide put food on students' lunch trays. Fork Farms, an agriculture technology company in Green Bay, has teamed with SNA-WI to address food shortages and increasing costs.
"We see the challenges school nutrition programs are facing," says Alex Tyink, founder and president of Fork Farms. "Our current partners in food service have been able to overcome those challenges in part by bringing their food production on site with the Flex Farm."
Fork Farms' Flex Farm technology — a self-contained vertical hydroponic growing system — can hold 288 plants, or more than 390 pounds of fresh food per year.
According to Fork Farms, retail prices for lettuce and other greens have increased more than 140% nationally in the last year. Working with SNA-WI, the groups aim to educate schools about nutritional choices and innovative solutions like the Flex Farm.
"We're excited to educate more of our members about how hydroponic farming can positively impact their students' nutrition," Harrison says. "It's evolved into something everyone should consider, especially considering supply chain issues. Implementing them [can also be] an education piece to help students connect to their food."
By using Flex Farms, schools are able to grow lettuce, tomatoes, cucumbers and other greens, which help supplement school lunch programs. Districts that have used them have saved thousands by growing greens on site.
Lalu Bere, brand vice president at Fork Farms, says the company currently has 570 customers in the education sector — 360 in Wisconsin. Each Flex Farm costs $4,995, which includes the hardware and growing supplies for the first three months.
"It was just worth the investment for our students," says Kaitlin Tauriainen of the Ashwaubenon School District, which has 10 units among five schools. She says the district used food service funds and worked with the Green Bay nonprofit Wello to fund the program.
"It was something that was great for the kids to see and great for our staff," she says.
Once the system is in, the benefits are obvious. But Sue Melesa of Fork Farms says that, initially, Flex Farms were a bit of a challenging sell — with questions about how the system will be paid for and who will be in charge.
In most cases, it's a joint venture, Melesa says. But the production scale and impact can't be underestimated. Melesa says there is potential to produce 20 to 25 pounds of produce in 28 days of harvesting — "a vast production scale," she notes.
Students seem to like it, too. Tauriainen laughs recalling what one of her elementary students told her: "This is so cool; we're growing lettuce!"
Then the girl added, "I still hate lettuce, but this is really cool!"