Nathaniel Frank has a job that makes many people squirm and — if not done correctly — could be deadly. Five days a week, Frank extracts venom from snakes, scorpions and spiders as the owner of MToxins Venom Lab in Oshkosh — one of only nine venom labs in the world.
"Venom labs are rare," he says. "MToxins was the first company to enter the market in 30 years, so we had to rely on our reputation and the quality of our products to set us apart from other producers. It was a lot of legwork to get started."
Collecting venom from snakes, spiders and scorpions and preparing it for shipment to antivenom manufacturers is indeed an uncommon endeavor. Once the venom is extracted from the venomous animals — Frank does all the extractions himself — it's turned into a freeze-dried powder, which removes the water and concentrates the venom. The powder is then shipped to a manufacturer to be made into antivenom     or a research facility to be used in studies   and experiments.
"It's a very small, but important market. We produce an essential ingredient for antivenoms that can save the lives of people bit by venomous animals around the world," Frank says. "You are helping people who, if not for your work, wouldn't have access to antivenom."
MToxins' recent expansion allowed Frank to add room for a serpentarium and offer educational opportunities. "We want to push our mission further by educating and inspiring future generations of scientists to help continue the study of these animals and their venoms, protect their habitats and share how these animals benefit us all," he says.
An Oshkosh native, Frank began collecting snakes at age 6. "I was outside a lot hunting and fishing and would look for snakes and salamanders during my downtime. I later started taking in snakes," he says. 
Frank says he never imagined that hobby would grow into a business that not only helps people but also is a key component in cutting-edge research projects. "I sometimes work more than 80 hours a week, but for me, it's worth it," says Frank, who has a full-time job in addition to running MToxins. 
But while the business is unique, the profit margins are lean and its educational programs and serpentarium provide a boost to the bottom line. "Everything made from the business goes to pay my staff and take care of the animals," he says. "I don't take a nickel. It's a labor of love."
A delicate process
Deadly venomous snake bites are not common in the United States, but in other parts of the world where there are more poisonous snakes, scorpions and spiders, a bite or sting can cause death or permanent disabilities. As of Aug. 1, snake bites had killed 82,097 people across the world in 2020, according to the Asclepius Snakebite Foundation.
Frank serves on the foundation's board, which provides him with an inside look at how deadly some animals are and the importance of developing antivenoms to help victims. The foundation's goal is to reverse the cycle of tragic snake bite outcomes through a combination of innovative research, clinical medicine and education-based public health initiatives.
Creating antivenom for deadly bites from snakes, scorpions and spiders is an involved global process that begins in one of the world's nine venom labs, including MToxins. The freeze-dried venom is sent to an antivenom manufacturer that injects small amounts of venom into a domestic animal (normally horses). The antibodies that form in the animal's blood are then collected and purified, finally creating the antivenom that can be given to people who have suffered a venomous animal bite.
"We're just one piece of the process. The top antivenom manufacturers are in Mexico and India. It's a specialized business," Frank says. "The mission of MToxins has always been to provide the highest-quality, ethically collected venoms available worldwide at a fair price to assist in the creation of lifesaving antivenoms."
A common question Frank often fields is how he extracts the venom from the snakes and other animals. Since the animals release their venom when they bite, Frank needs to safely replicate that scenario.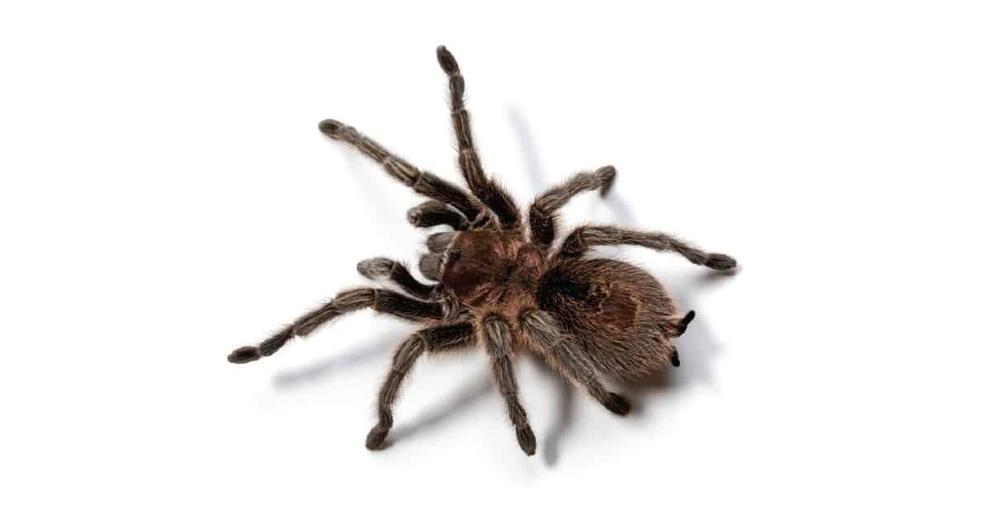 Donning protective equipment, Frank uses a hook-shaped tool with a long handle to bring the snakes from their escape-proof enclosures to a sterile extraction container. He then holds the top of the snake's head, applies pressure in a particular spot and places its fangs in a membrane, causing it to secrete its venom into the sterile container. Each extraction lasts 30 to 40 seconds. The longer someone holds a snake, the greater the chance for error — and a bite.
"With 96,000 extractions, I've only been bit twice," he says.
The amount of venom each animal produces isn't large, so several snakes of the same species are used to create a single batch of freeze-dried venom. For example, it can take nearly a year to gather enough venom from a scorpion to make a batch of the freeze-dried product to ship out.
If it sounds like a lot of work to produce only limited quantities, it is, but one that's worth it for MToxins' small crew. Besides Frank and Megan Villand, MToxins' director of operations, MToxins employs two other full-time employees, one part-time employee and seven interns from the University of Wisconsin-Stevens Point and UW-Oshkosh.
MToxins is a Wisconsin Department of Natural Resources-licensed education and outreach operation, and Villand says the lab records daily the amount of venom produced by each snake.
"(What we do) is an involved process. Staff members are here every day feeding and caring for the animals," Villand says. "The animals all require specific diets."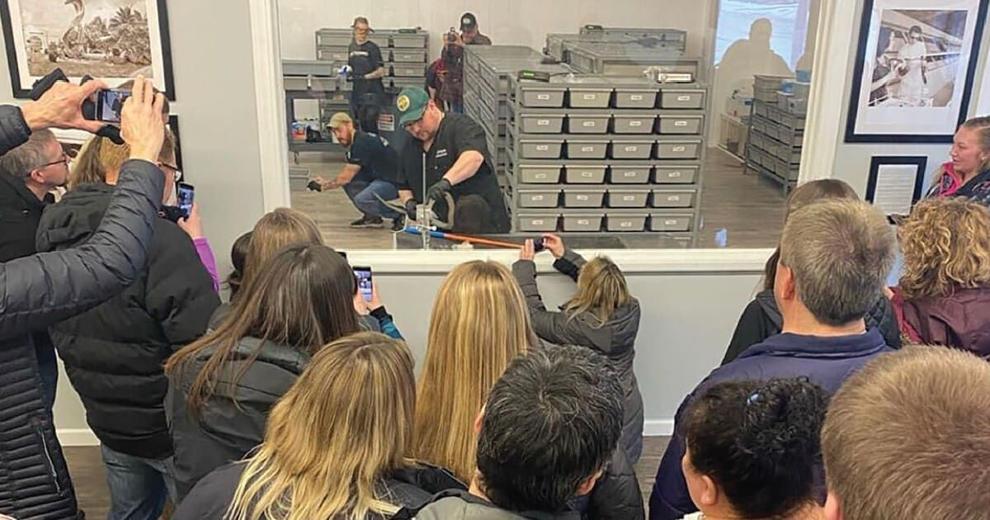 The education factor
When MToxins opened its expanded facility at 717 Oregon St. earlier this year, creating an education center was a must for Frank. The lab now has a public serpentarium with more than 85 animals from around the world in naturalistic enclosures that people can come in and see.
Frank discussed his plans with the Greater Oshkosh Economic Development Corp. and the Oshkosh Chamber of Commerce before moving forward with his plans to open an education center. "I thought that was definitely a necessity before I brought thousands of deadly animals downtown,"    he says.
A $10,000 grant and a $100,000 loan through the Greater Oshkosh EDC's Capital Catalyst program played a vital role in moving the expansion forward.
"Their general business model is impressive — and being only one of nine in the world is special. But also, the focus on education and outreach is important," says Audra Hoy of Greater Oshkosh EDC, who supervised the Capital Catalyst program when MToxins applied. "That made them one of four in the world that do that kind of work."
Besides reptiles, the serpentarium has other animals on display including owls and, for a couple of months this summer on loan from an Oregon zoo, a kangaroo. If Frank wasn't busy enough, he also works with an animal sanctuary in Florida, which helped him acquire the kangaroo.
"By bringing a variety of animals into our zoo, we are helping  people to learn more about these animals. Conservation and the importance of keeping animals' natural habitats is a big part of the learning process," he says.
In addition to the serpentarium, MToxins offers live venom extraction shows featuring snakes, scorpions and spiders from around the world. Visitors can watch how the collected venom is turned into useable forms for customers and learn how antivenom is made. Frank also offers guests a chance to get some hands-on experience with a few of his "ambassador" animals.
"Before school groups come in, I talk with their teachers to find out what their interest is and I create a program to fit those needs," he says. "I want kids to come in here and get excited about science, nature and conservation. They then can go home and look up more information and perhaps pursue science as a career."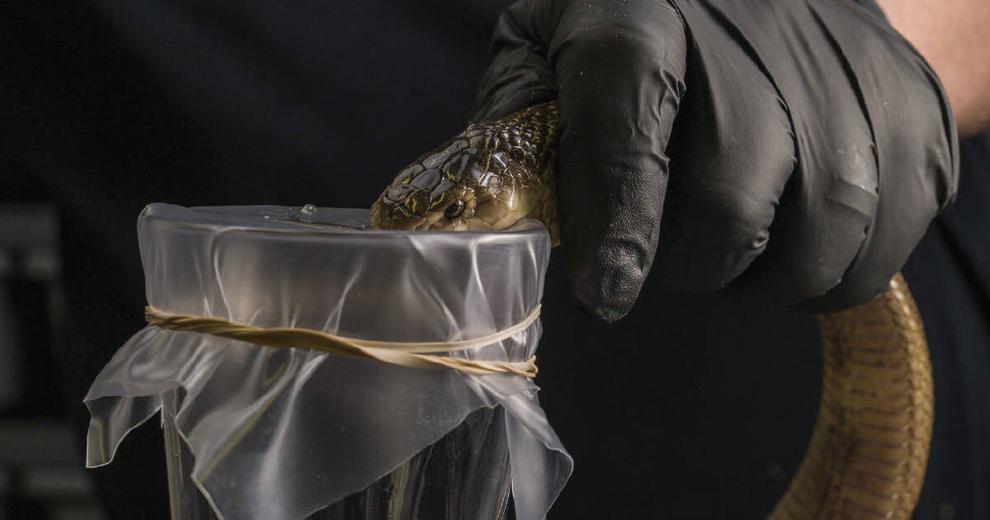 Focused on quality
While still a teen, Frank first developed his idea of opening a venom lab. "I had people asking me for venom, and I realized that producing venom for others was an industry, and as I met more people, the idea took hold."
As he got more serious about his plans, Frank sought out snake expert Jack Facente, who had more than 40 years of experience in venom extraction and keeping venomous animals. Facente quickly became Frank's mentor, providing essential help as he developed and finalized his plans to open MToxins in 2012. As for the name, the "m" is short for Micrurus fulvius — the scientific name for coral snakes, Frank's favorite animal.
Once the lab's serpentarium opened earlier this year, he named it after Facente in recognition of the impact he made on Frank's career.
"There really aren't many people out there you can learn this profession from," says Frank, who has helped train UW-Stevens Point students in their journey to become
the next generation of herpetologists. "Educating people about these amazing animals is a top priority."
Running a venom lab isn't easy — there's constant work to keep animals healthy so they produce enough venom to sell. "With venom, you can't run lean. We need to overproduce," Frank says.
The word choice of "produce" is telling. Frank views MToxins as an agricultural producer. "We don't consider ourselves scientists; we consider ourselves farmers," he says. "If we don't take care of the animals, we won't get a quality product."
Frank and his crew take care of the more than 1,100 animals — his goal is to continually add more creatures as MToxins grows. The scorpions and spiders eat roaches and crickets, while the snakes eat rodents, which are kept onsite. "It's like a dairy where you need to provide high-quality food to get a high-quality product," he says.
While operating a venom lab is an uncommon business endeavor, it's not necessarily a big money-maker.
"There's very little money to be made; it's more of a philanthropic endeavor since you are helping to provide poor countries with the antivenoms they need," says Frank.
Villand says MToxins' staff and interns want to teach people to respect reptiles, spiders and scorpions and also learn why the species are vital to the environment. "We want to make people more comfortable around these animals and to respect — not fear — them," she says.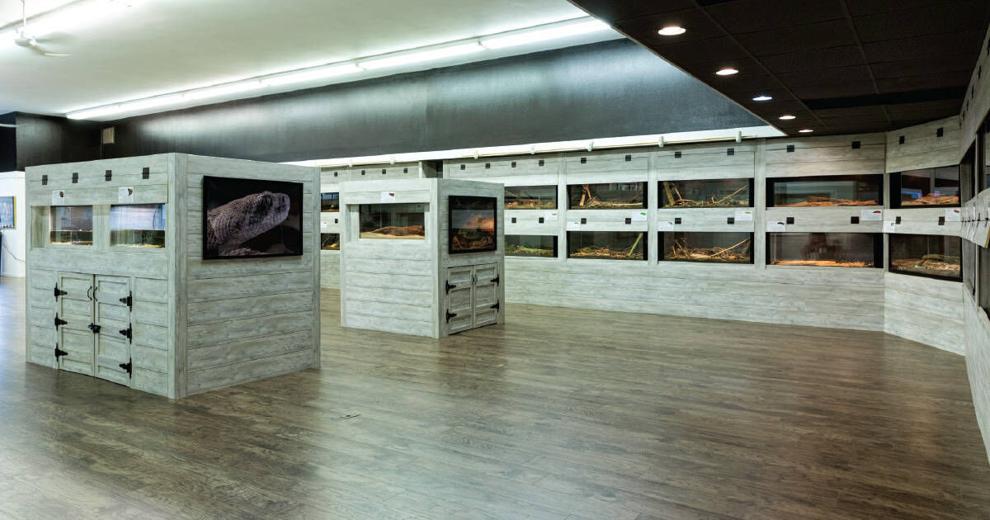 Igniting growth
The Greater Oshkosh Economic Development Corp.'s Capital Catalyst Fund was started to help area entrepreneurs and startups succeed. The fund was developed with monies reallocated from the Greater Oshkosh Revolving Loan Fund and funding from the City of Oshkosh and Wisconsin Economic Development Corp.
All Capital Catalyst Fund applicants are required to complete an application and provide documentation for business plan, outlook, use of funds and information about the owners. Applicants then meet with a committee to review the application documents, answer questions and receive advice.
Committee members come from a diverse background — business advisers, local lenders, accountants and other small business owners. They then vote on the business's application, says Tricia Rathermel, director of economic development with the Greater Oshkosh EDC.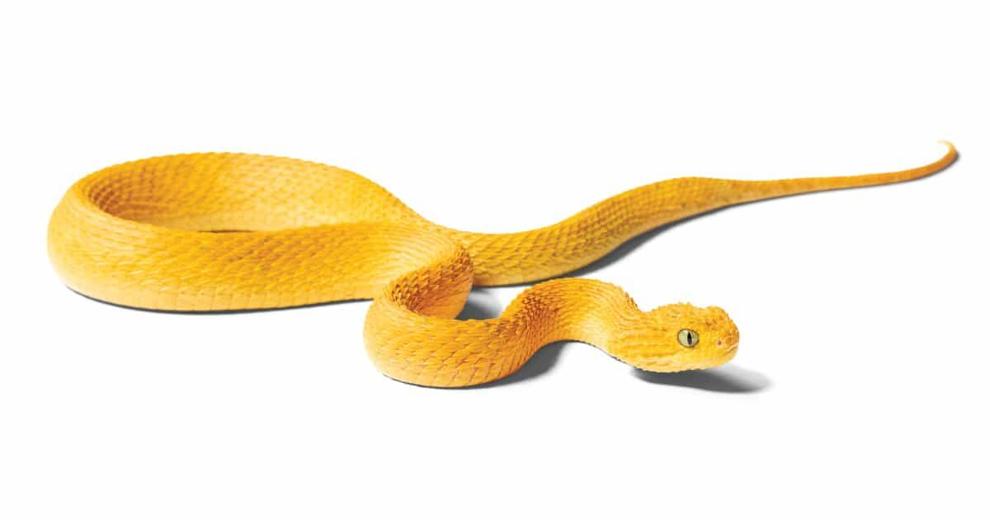 MToxins Venom Lab
Founder/owner: Nathaniel Frank
Location: 717 Oregon St., Oshkosh
What it does: Extracts venom from snakes, spiders and scorpions that is then freeze-dried and used in antidotes. Also offers educational programs and opens its serpentarium several times a week to members of the public.
Number of employees: 4 full-time, 1 part-time and 7 interns
Website: mtoxins.com