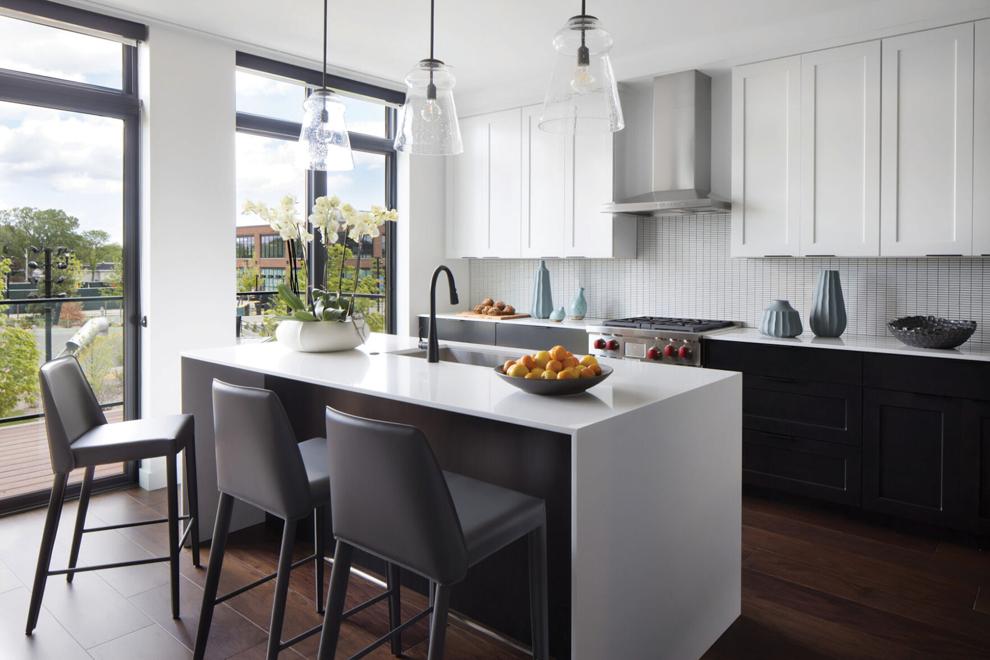 Green Bay continues to experience a steady flow of corporate investment. This can be seen most clearly in the area's business expansion projects, says Kelly Armstrong, vice president of economic development at the Greater Green Bay Chamber.
"The number of existing expansion projects we've seen over the last few years has been consistent and growing, even throughout the challenges of COVID," Armstrong says.
According to the chamber's 2021 economic development strategic plan update, Greater Green Bay secured 24 existing business expansion projects between Nov. 2019 and Oct. 2020, with an estimated capital investment of more than $300 million. These projects led to the creation of more than 700 direct jobs with nearly 2.7 million square feet of developed and redeveloped space.
"In 2021 we had 26 [expansion projects], and we are already up to 15 this year to beat those numbers," Armstrong says.
And the outlook continues to be bright. In a survey of more than 160 local businesses throughout Brown County, the chamber's business retention and expansion program found that more than 36 percent of businesses say expansion is likely in the near future.
From food to fabricated metal, Green Bay's diverse manufacturing sector is leading the pack.
"The mix of industries across the manufacturing sector is what keeps us vibrant and driving [forward]," Armstrong says. "We are not beholden to one industry."
On Broadway, Inc. Executive Director Brian Johnson points to Georgia-Pacific's announcement that it would invest more than $500 million in its Green Bay Broadway mill as a prime example.
"A $500 million expansion is a big deal," Johnson says. "That doesn't happen every day."
Investments at the Broadway mill will enhance the company's retail consumer tissue and towel business and include building a new paper machine, as well as adding associated converting equipment and infrastructure. Engineering and related work is already underway, with startup of the new machine scheduled for the first half of 2024.
Approximately 100 jobs will be created to operate the new papermaking complex, in addition to the mill's 800-plus current employees.
"It speaks to the strengths of the paper industry here and our talent pool that they would be willing to make that kind of investment in our community," says Laurie Radke, executive director of the Greater Green Bay Chamber.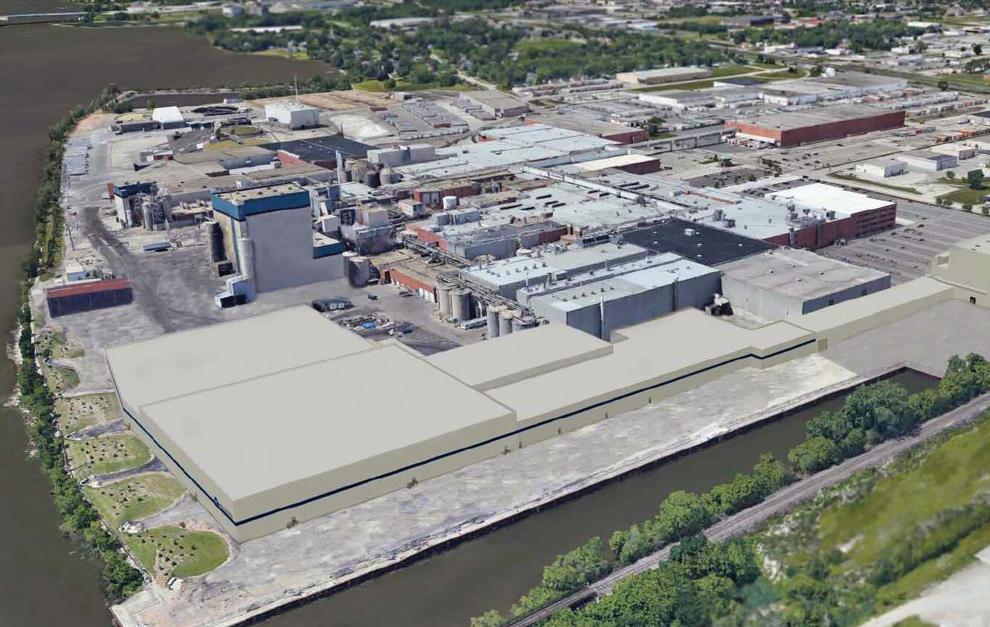 Last spring Georgia-Pacific announced that it would close its Green Bay Day Street facility by fall 2023, affecting about 140 jobs. However, all but six of those employees have been placed in other areas of operations, according to Georgia-Pacific Public Affairs Manager Mike Kawleski.
Another example is Nature's Way, a manufacturer of health supplements, which is planning an expansion of its gummy production facility in Green Bay that will add 116,000 square feet to its existing 80,000-square-foot facility. The addition, which will provide manufacturing, packaging and warehouse capacity, is expected to be complete in late 2023.
Many expanding businesses require existing industrial space, a resource that's been sorely lacking in Northeast Wisconsin. To meet the growing demand, construction is underway on a 100,000-square-foot spec building in Wrightstown — the largest development of its kind in Brown County history and the first in over a decade.
Manny Vasquez is vice president of business development for NAI Pfefferle, the leasing and property management partner on the project. He says there's a strong demand for existing industrial buildings to meet the area's growth in manufacturing, transportation and logistics. However, the local supply of such spaces remains low.
"We kept hearing the same issue, and it's really an economic development issue. If companies are looking for existing space that's turnkey and available and they aren't finding it in our community, chances are they look to other communities for that kind of property," he says. "We ideally want to keep that expansion, growth and job creation here."
Phase one of the spec building is on schedule to be completed by the end of the year and allows for future expansion of an additional 160,000 square feet.
Expansion and redevelopment often go hand in hand. Base Companies, which is leading the development of the Rail Yard Innovation District, recently announced it purchased the former Wisconsin Public Service headquarters that occupies 16 acres of riverfront property in downtown Green Bay.
Johnson of On Broadway, Inc. says the redevelopment opportunities on the site are diverse, from residential units to community spaces.
"You're seeing the good groundwork that's been laid over the last several years culminating right now in development that is ready to push forward," he says. "I think there's a general sense of cautious enthusiasm — not every project comes to fruition, but the fact that you're seeing this level of interest in Green Bay with developers wanting to do special projects while traditional projects continue, that's a good indicator of a strong local economy that's diversified."
In Green Bay's Titletown District, progress continues with the completion of phase one of TitletownHomes, a 54-unit residential development near Lambeau Field.
"A lot of these homes are geared toward football season, second home [buyers], but our last six buyers have been everyday, local residents," says Charlie Millerwise, director of development and hospitality at Titletown. "We are also seeing executives that work within companies in Titletown, so the ecosystem is starting to work and do what we always wanted it to do and it's incredibly exciting to watch."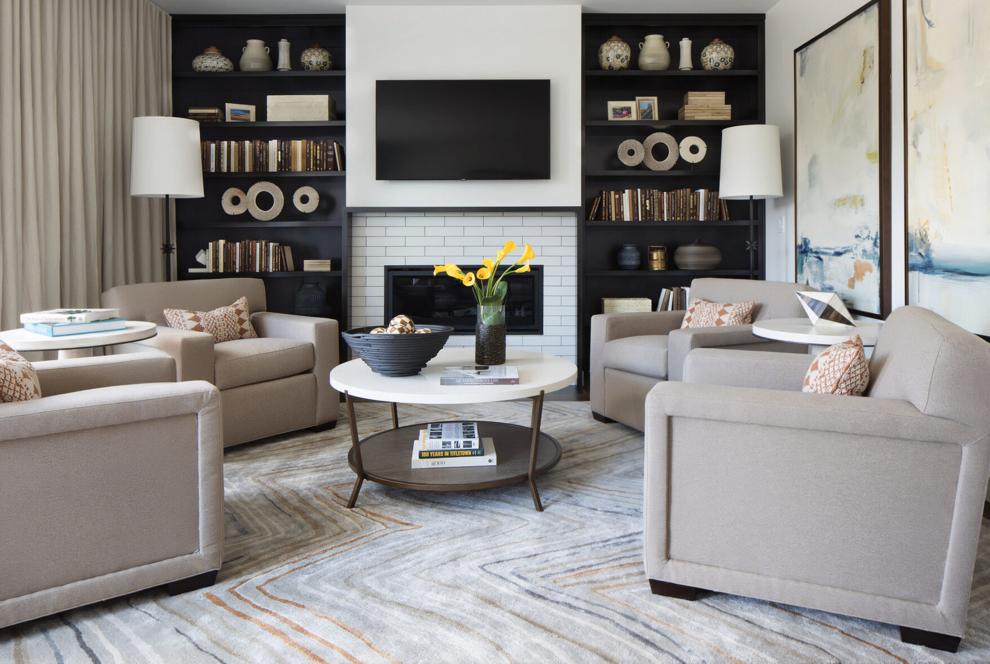 Phase two of TitletownHomes is in progress and includes an additional six townhomes on the development's north side and another eight on the south side. Millerwise says the units should be completed by fall 2023.
Johnson says Green Bay's diverse mix of expansion projects and developments puts the city in a strong position for the future.
"We are looking ahead at some uncertain times," he says, "so it's good for us as a community to have this many irons in the fire to make sure we meet the community needs we have in front of us."