Paul Evert has seen the Village of Howard grow exponentially since he took on the role as village administrator more than a decade ago. For one thing, he says, the community has added about 5,000 residents. And now he's counting down to the opening of Howard Commons — a new and much-needed central gathering spot that will include a skating rink, amphitheater, splash pad park and biergarten, slated for substantial completion Aug. 1.
"I think if you'd asked people what downtown Howard was [before] you would have gotten three different answers. It's just the way we grew. So this will definitely become the community gathering spot," Evert says, adding that the community will be invited to use the new facility in a variety of ways, including everything from meetings and school music performances to movie nights and major rock concerts. The ice skating rink will have a roof over it and can be converted to a roller skating rink in the offseason.
The dream of constructing the facility predates Evert's 2011 arrival in Howard, and he says it has been a matter of securing funding and finding the right design. Funding has come from a variety of sources, including private donations and grants. Dan Schmidt of Bay Industries is donating $4.78 million and will name the amphitheater in honor of his parents, Arnold and Gloria Schmidt. The design, as it turns out, fell into the village's lap when a similar project was done in Valparaiso, Indiana, that precisely met the needs for Howard Commons — so the same architect was hired.
Howard Commons is the last major piece of the puzzle for developing the sprawling area off Cardinal Lane that already features a senior living center and multifamily housing, including a luxury apartment building immediately adjacent to the ice skating rink that is owned by the village. Evert says that the apartment complex has been maintaining an occupancy rate between 95-100% for the past two years.
"People want to live here," Evert says. "When we do surveys it's almost always the school district [that] is the number one reason, and our taxes are low. We've tried really hard as well to upgrade our recreational amenities, expanding our trail system, adding new park equipment."
Evert says the village has been "pretty aggressive" about attracting housing developments, including an effort to finance utilities for developers. The most recent developer to announce plans in Howard was Middleton-based T. Wall Enterprises, which on Dec. 27 officially acquired for $4.5 million the former American Medical Security headquarters campus off State Highway 29, located just blocks from Howard Commons.
T. Wall President and CEO Terrence Wall says he hopes to create as many as 1,000 luxury apartments on the 43-acre site over the next decade. The first step will be remodeling the existing 382,000-square-foot office tower for residential use.
"It's got a lot of potential," Wall says. "It's a really solid building that's got views of the Bay of Green Bay, views of Lambeau Field."
T. Wall specializes in creating luxury apartments, and Wall says the project in Howard will be no exception. He envisions a "village within a village." The tower is expected to include amenities like a full-sized swimming pool, hot tub and pickleball courts. He says he is also considering leasing the ground floor for commercial use, possibly a credit union, spa or other service that would be useful to residents. Pending design and approvals, Wall says, he hopes construction can begin later this year and the tower could be open around January 2025.
---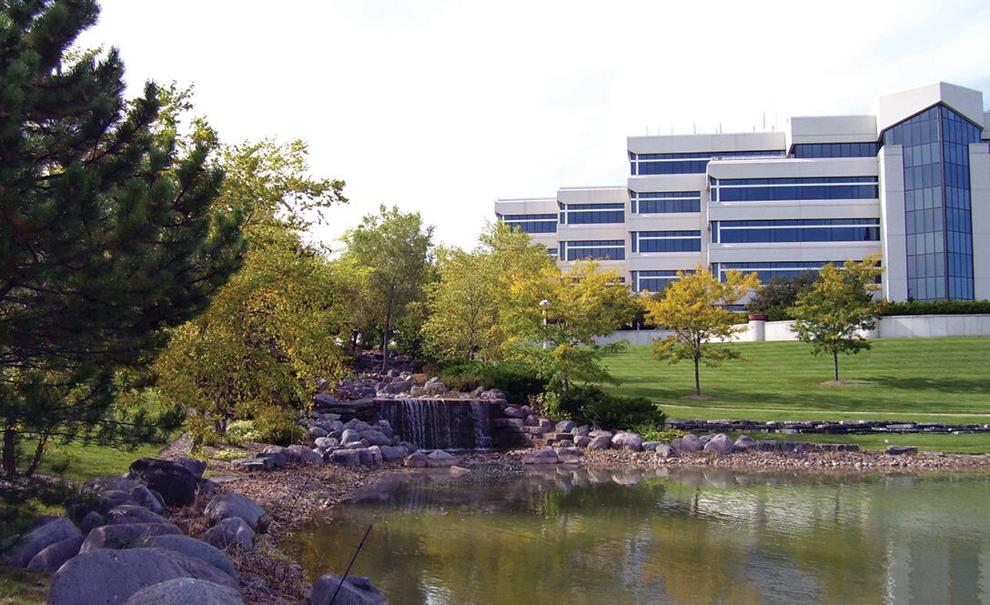 Brown County boom
Eric DeKorne of the Greater Green Bay Chamber says the housing boom in Howard fills a longtime need and signifies the continued demand for people to live, work and play in Greater Green Bay.
"We're very pleased to see the continued growth and trajectory of our area businesses — manufacturing, food production, paper industry and transportation logistics are all key sectors," says DeKorne, who is currently transitioning from a position facilitating business retention and expansion into a role as the chamber's vice president of development.
During his time on the front line visiting Brown County businesses, DeKorne says he has been witness to a number of high-profile expansions: the $55 million Carnivore Meats project; Georgia-Pacific's historic investment in its Broadway Mill and opening of a $50 million distribution center in the West De Pere Business Park; and the ongoing multiple expansions of Salm Partners in Denmark. In addition, he says, LiveX's move into The Broadway District has been a major boon to Greater Green Bay. On Jan. 13 Paper Transport, a for-hire truckload carrier and provider of brokerage services, announced that it has also obtained two new locations in The Broadway District.
DeKorne says Greater Green Bay's challenges are not unique within the state or even the nation, but they continue to include housing, workforce and the availability of industrial space.
"There's a lot of demand for products and the output that's coming from businesses here in Brown County," DeKorne says. "With that increased demand, businesses are increasing capacity."
---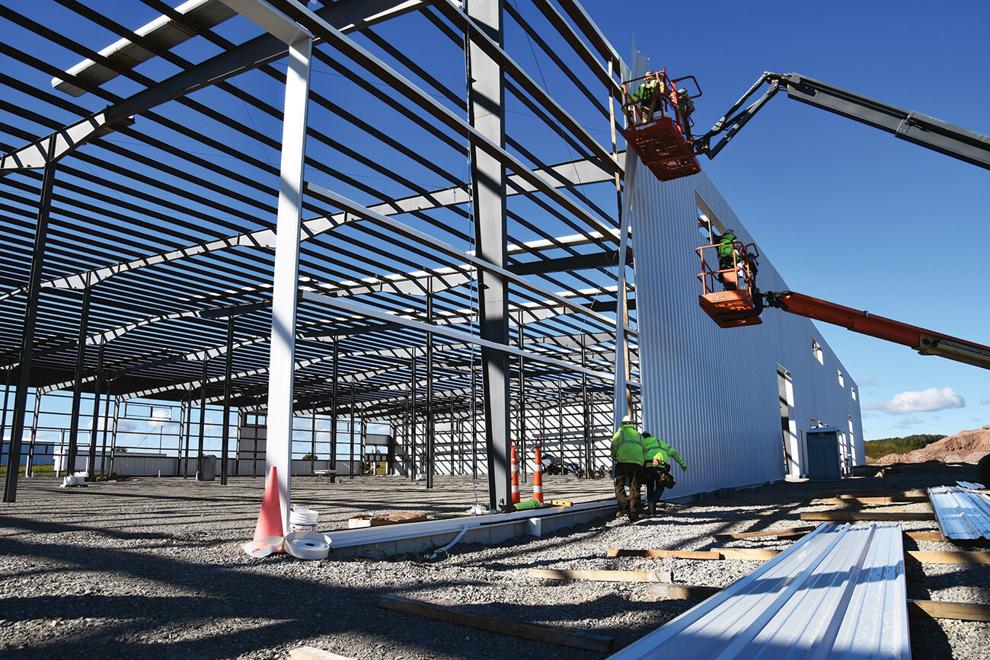 Making space in Wrightstown
When it comes to meeting that need for industrial space, an ambitious project in Wrightstown is drawing companies from across the New North region. Consolidated Construction and NAI Pfefferle have officially filled the first phase of the 100,000-square-foot WrightSite spec building and are ready to move into design of the project's second phase. Mark Schwei, Consolidated Construction's executive vice president, says tenants include John's Refrigeration, which is moving from Green Bay, and Pieper Automation, which is consolidating its Green Bay and Neenah locations. Wrightstown has offered great TIF incentives, Schwei says, has great freeway access, and serves as a great "in-between" location for companies that have presences in both Green Bay and the Fox Cities.
"We've had a great response, and I credit NAI Pfefferle with an awesome marketing campaign," Schwei says, adding that New North, Inc. and the Greater Green Bay Chamber have also been ardent advocates for the project.
Schwei says design of the project's second phase, construction on which he hopes will begin this summer, will be responsive to demand from prospective tenants and even has the option of a rail spur. He says he wondered if the first phase would attract mostly warehouse use, but he's seeing whole companies move their operations to Wrightstown — lending support to the pervasive narrative about the region's commercial real estate shortage.
"Of the 100,000 square feet, probably 30,000 is built out as office space," he says. "We set the building up to be for logistics, but it was flexible enough to convert to office space. We didn't know when we came into it what type of industry would inhabit it, but that's what's happened."