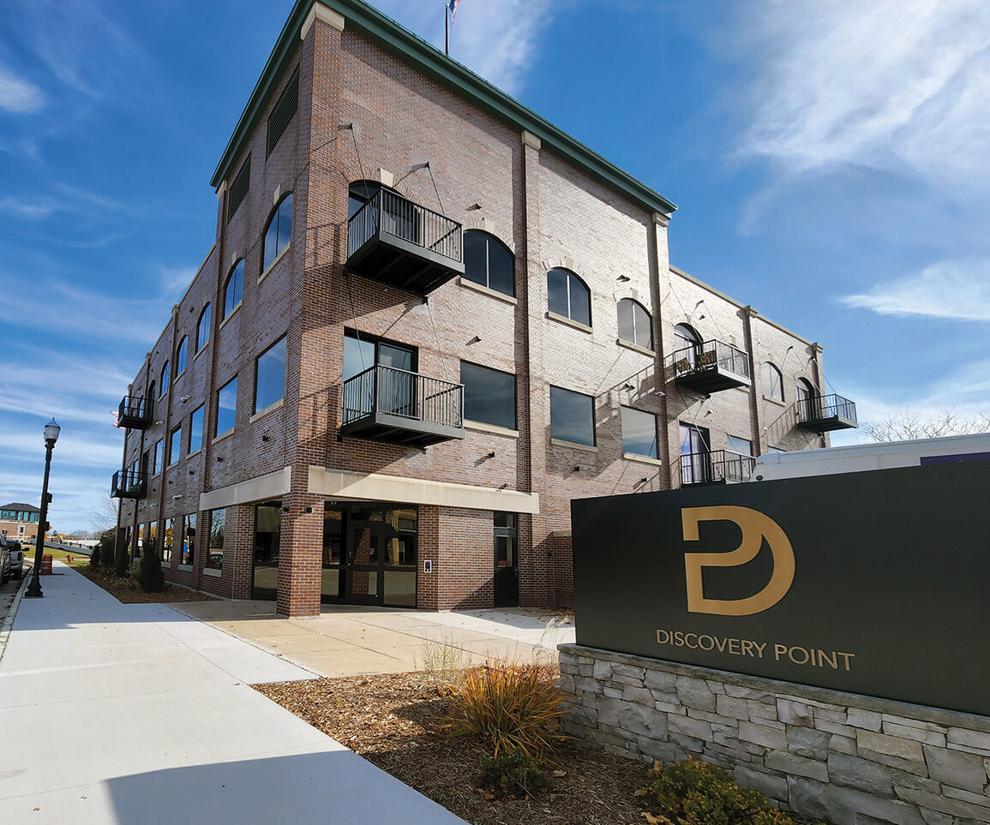 The City of Menasha is going big on housing.
Discovery Point, a 27-unit luxury apartment building, was completed in October. Harbor Lofts, a 14-unit mixed-use development on Main Street, is scheduled for completion March 1. Banta Lofts, with 34 apartment units and 3,000 square feet of commercial space, will be completed by April 1. The Brin redevelopment project, which includes 43 apartment units, is currently under construction with a planned completion this fall.
And the list goes on.
But despite all these developments, City of Menasha Community Development Director Sam Schroeder says housing remains a challenge, as it is throughout the Fox Cities.
"There's just a huge housing shortage and we've continued to see that based upon our vacancy rates. These new buildings that are coming online are filling up very quickly and above estimated performance," he says. "We will be looking at doing our own housing study in the coming year to look at where we are at, what we've added and if there is still availability for growth."
In addition to housing, Schroeder says much of his focus is on the city's infrastructure improvements.
"We just sent out a proposal for our Water Street Corridor. That'll be a full street reconstruction with trail and shoreline improvements," he says. "We're hoping that it also triggers some additional development investments along that corridor, from a wide range of mixed-use, commercial and townhouses, that will just continue to improve that corridor."
Moving forward, Schroeder says the biggest question will be how rising interest rates will affect major housing and infrastructure projects.
"We're still paying a lot for materials as well as labor, and when we add in the high interest rates on top of that, it can really make or break a project," he says.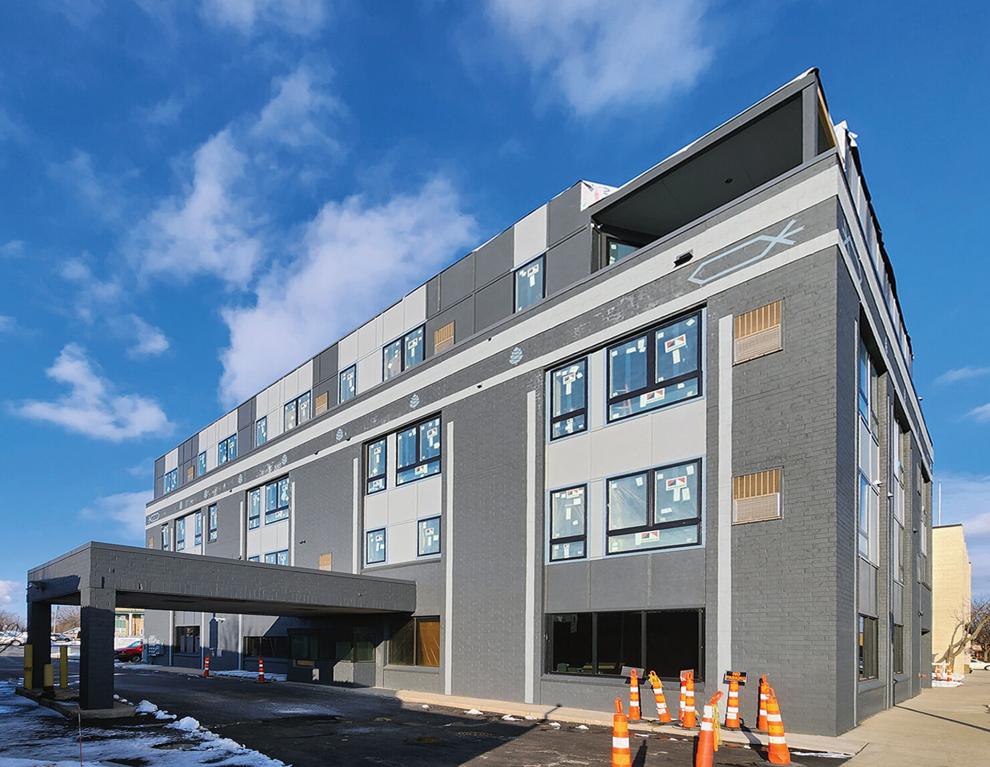 Chris Haese, director of community development and assessment for the City of Neenah, understands the fluidity of projects like these.
For example, 201 West, a 39-unit luxury apartment building on Neenah's Wisconsin Avenue, was initially a $7 million project. But due to modifications, he says, it is now a $9 million project. The development includes 4,000 square feet of retail space and 7,000 square feet of office space; it is scheduled to be completed this spring.
Another project that recently changed course was the redevelopment of Neenah's Shattuck Middle School, which will close permanently at the end of this academic year. Oshkosh-based Northpointe Development was prepared to purchase the building and remodel it into nearly 90 apartments and 49 single-family homes. But a community outcry put a halt to the project, and in December, Northpointe backed out of the deal after Neenah's Common Council rejected the proposal to rezone the property.
"Anyone involved in economic development is well aware of the challenges we have with affordable housing, and specifically housing our workforce," Haese says. "We felt although it wasn't going to solve the problem, it certainly was a step in the right direction, so seeing that project rejected was a little disappointing."
Haese says the school and city are exploring new possibilities for the 250,000-square-foot building, but finding a single use for a structure that large may prove challenging.
In Haese's "win" category, he puts the addition of a new downtown parking structure and ThedaCare's $100 million expansion of its Neenah campus.
The $12-$15 million parking structure on the west end of Neenah's Wisconsin Avenue will add up to 600 parking spaces, with construction taking place in 2024.
Last year, ThedaCare broke ground on the emergency department project of its $100 million expansion and redesign of ThedaCare Regional Medical Center-Neenah. This is the first major phase of the project, which will expand and redesign the department as well as double current care space. Construction is expected to be complete this fall.
"ThedaCare is one of the premier facilities in the state, so we are happy to see that investment continue," Haese says.
Kaukauna revitalization projects
The City of Kaukauna is proposing numerous revitalization projects to its downtown business district over the next two decades.
The plan, based on a report prepared by consulting firm Mead & Hunt, includes infrastructure improvements such as upgrades to sewer and stormwater management systems, streetscape enhancements and added amenities like an amphitheater at Hydro Park and pickleball courts.
Several alleys have been identified for development with lighting, decorative pavement and seating areas to create community gathering spaces.
"We want to create a downtown to promote, retain and recruit businesses, and focus on the historic preservation of our downtown buildings to spur people to come downtown and enjoy themselves," says Kaukauna Mayor Tony Penterman.
The projects would be funded through the creation of a tax increment financing (TIF) district, which Penterman says will not cause an increase in property taxes. The Kaukauna Common Council must approve the projects, with most expected to be completed by 2030.
"We have 20 years, which is the life of the TIF, but we could start in as soon as six months from now as this is approved," Penterman says.
The downtown revitalization plan comes as 180 market-rate apartment units are under construction on Lawe Street. The Dreamville Kaukauna Apartments will further enhance the downtown and help support the businesses these revitalization efforts are meant to attract, says Kaukauna Director of Planning & Community Development Joe Stephenson.
"The payoff of this comes in our community pride and creating a destination for our residents," he says.