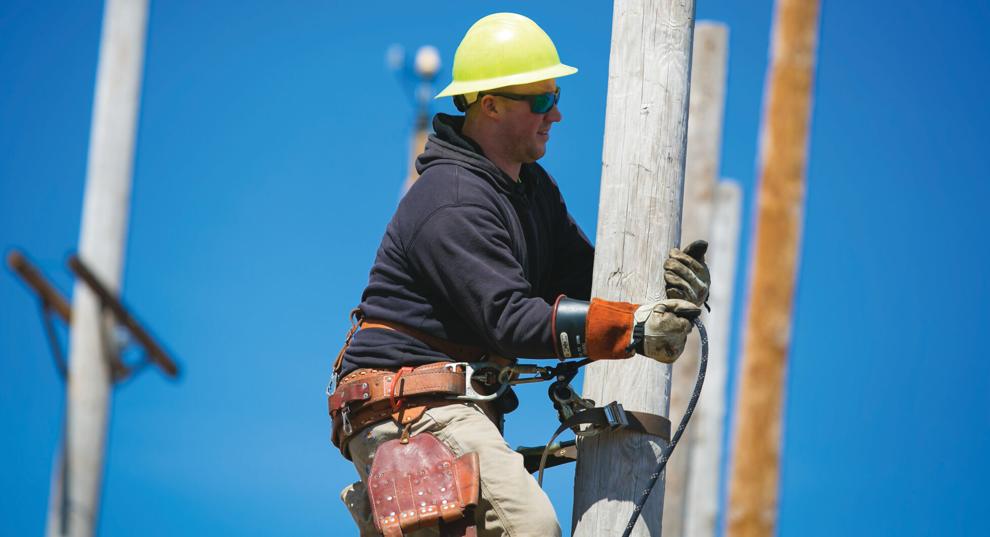 Northeast Wisconsin Educational Resource Alliance Executive Director Jerry Murphy acknowledges many people may not have heard of the organization he leads, but they've witnessed its successes.
NEW ERA — as the organization is usually referred to — is a coalition of the University of Wisconsin-Green Bay, UW-Oshkosh, Fox Valley Technical College, Lakeshore Technical College, Moraine Park Technical College, Northeast Wisconsin Technical College and the College of Menominee Nation. The initiative was founded in 2000 in response to a regional economic summit's list of priorities to move the region forward.
"The organization was initially focused on leveraging what was already here and how we could build out education to meet the region's economic strategy," Murphy says. "With NEW ERA, one big benefit is that students can transition from one institution to another seamlessly."
From crafting articulation agreements between the schools to creating engineering pathways, NEW ERA focuses on improving accessibility to education programs in the region, says NWTC President Jeff Rafn.
"We were looking for a way to bring resources together and thought there must be a better way to work together and not just compete," he says. "We believed coming together was better than working against each other."
UW-Green Bay Chancellor Michael Alexander says NEW ERA members share common concerns and institutional missions to advance student success while building strengths in their host communities.
"It's very important for higher education institutions to think about a holistic education ecosystem," he says. "The real power is the seven institutions working together."
Chris Caldwell, who was recently named president of the College of Menominee Nation, says being a part of NEW ERA improves equity for the college's students — something the school's first president, Verna Fowler, was passionate about and which led to a desire to be included in the organization.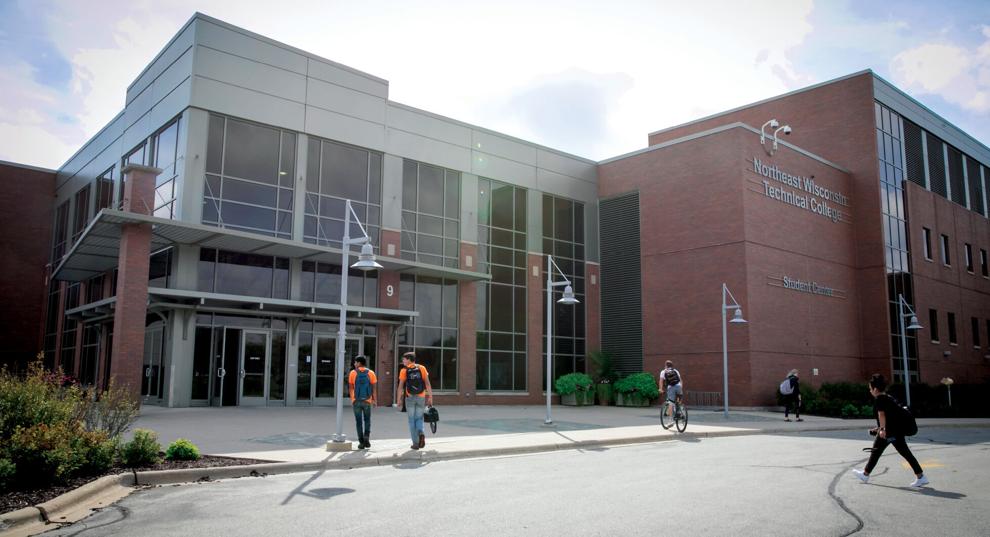 "It helps connect us to the broader education community and allows us to provide more expansive opportunities to our students," he says.
While it may sound minor, one of NEW ERA's first successes was creating a library card that students could use at all of the coalition members' campuses. That first achievement led to more complex arrangements, including articulation agreements between schools that allow students to start in a program at a technical college and then transfer in as a junior to one of the universities.
Rafn says NEW ERA members offer 63 formal program/degree transfer agreements, incorporating hundreds of applied associate degree programs with bachelor's degrees, majors and areas of emphasis.
"Our goal is to keep the (articulation) agreements going. There's so much we can work on together in the future, such as AI and IT programs," Rafn says. "We also need to do a better job of attracting students of color and getting them through to graduation."
Creating a pathway for engineering education is another of NEW ERA's accomplishments. Alexander says the schools looked at a problem — how to train more engineers in the region — and then developed a plan. Students interested in engineering technology programs in electrical, mechanical and environmental engineering can begin at any of the colleges or universities. From there, they can earn associate degrees, enter the workforce or move on to receive a bachelor's degree from one of the two UW schools in the region.
Since this engineering pathway launched in 2019, more than 350 students have participated in the 2+2 program.
"Looking back 20 years ago, there weren't any engineering programs in the area and now there are multiple pathways for students interested in engineering as a career," says Alexander, adding that UW-Green Bay and UW-Oshkosh offer a four-year engineering degree.
Murphy says NEW ERA members work on four priorities: strategic education planning, protocols around accreditations and transfer credits, advocacy on issues affecting all members, and branding for higher education in the region.
"Everything we work on falls into one of those buckets. We're an innovative region and what we do aligns with that," he says. "We're always working to see what's next and how we can improve postsecondary education in the region."
With the workforce shortage, the work NEW ERA is doing is more important than ever, Murphy says. "NEW ERA is about providing educational resources that elevate communities, businesses and government. We're about driving talent solutions for regional and statewide economic vitality," he says.
As the workforce shortage drives the need to train or upskill employees, Murphy says NEW ERA members are in a great position to do that.
"We want to be more responsive to businesses' needs and hope to grow in that area," he says. "Collectively, these institutions have phenomenal strengths, which NEW ERA sees cumulatively as an even bigger advantage" to have.
Communication is vital for NEW ERA's success, Alexander says. "It's really important that we have the ability for schools to communicate together on common problems and have a conversation here in the region about how to best serve our residents," he says.
NEW ERA also provides a place for leaders to share their ideas and find ways to help one another. Caldwell, who became CMN's interim president right before March 2020, says being able to discuss what was happening at the other schools was invaluable as they all worked their way through the pandemic.
"As a new president trying to understand how other institutions were dealing with COVID, it was a huge benefit to have other people to talk with," he says.
During the initial days of the pandemic as the schools transitioned from in-person to virtual classes, Murphy says all the chief information technical officers shared best practices to ensure each school was providing the best possible experience to its students.
"That really demonstrated how we're all working in the same direction," he says. 
A closer look
When pooled together, the seven colleges and universities that are part of NEW ERA have impressive stats:
Total enrollment: 54,663
Number of technical college programs: 182
Majors/minors at four-year universities: 108