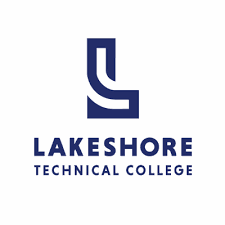 Lakeshore Technical College has received a $650,000 grant from the National Science Foundation to fund the establishment of a new charter school that is expected to help address the continuing labor shortage in the manufacturing sector.
Manufacturing is the largest industry sector in the Lakeshore community. It provides one-third of high demand jobs with annual median wages over $60,000. Lakeshore Technical College will partner with the Cedar Grove-Belgium School District and industry employers to develop an advanced manufacturing technology charter school, the first of its kind in the state.
"This grant will have a significant impact on the community. It will provide students the opportunity to embark on a fast-track trajectory for education that will prepare them to graduate as workforce-ready advanced manufacturing technicians and be ready for additional industry-focused college coursework," said Lakeshore President Paul Carlsen. "Graduates entering the workforce will find themselves in high demand, earning much higher wages than the average high school graduate."
Rocket Academy Dual Credit Advanced Manufacturing Technology Education Charter School, RADCAM TEC for short, will provide an educational pathway incorporating dual credit courses, youth apprenticeships, school-to-work, and job shadowing opportunities.
According to Carlsen, graduates of RADCAM TEC will be ready to fill jobs for skilled technicians in areas including computer numerical control, machine tool, welding, and industrial maintenance. Since women and individuals from low-income backgrounds are traditionally underrepresented in those areas, the grant will also fund efforts to broaden participation among students in those populations.
RADCAM TEC will provide advanced manufacturing instruction using Lakeshore's competency-based education curriculum. Students will progress through courses by demonstrating mastery of competencies aligned within program and course curriculum. They will earn both college and high school credit which can lead to the attainment of their high school diploma as well as college certificates and technical diplomas. Courses taken to complete certificates and technical diplomas can be applied toward four industry-specific associate degrees at Lakeshore, shortening the time to completion.
For more information about Lakeshore's advanced manufacturing program options, visit gotoltc.edu/programs-and-courses/degree-programs.