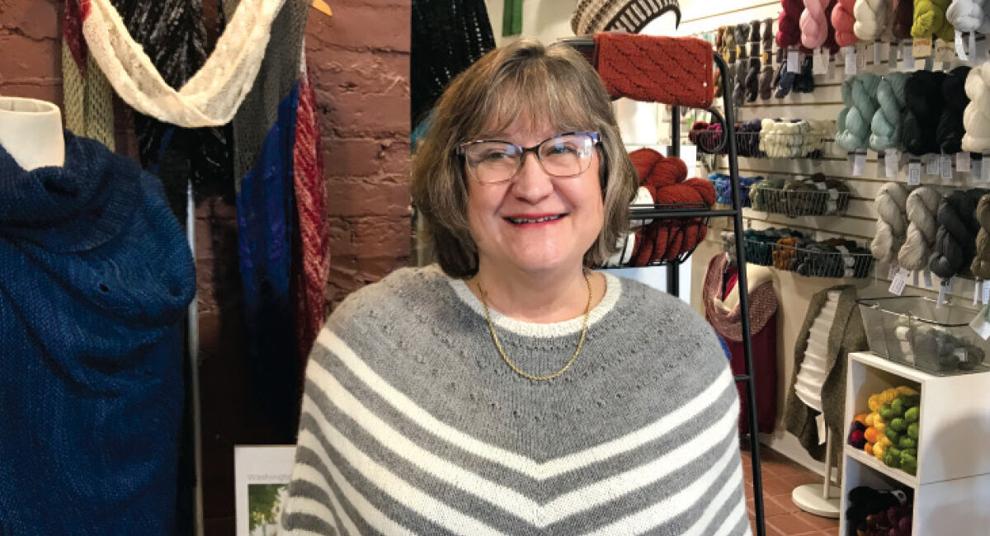 By Sharon Verbeten
When Pam Smith started the Lost Sheep Yarn Shop four years ago, her biggest fear was simply getting started.
"I was thinking about it constantly, but once I took the leap, I just had to keep moving," Smith says of her boutique shop in downtown Sheboygan. And while the store helped Smith find herself, customers also have found Lost Sheep (the name derives from a parable in the Bible).
Word of mouth has brought in tourists visiting the lakefront city but also those from farther away, including members of the Madison Knitters Guild, one of the largest knitters' groups in the nation.
For Smith, that passion for knitting and camaraderie is what has kept her business strong. "It's not how much yarn we sell; it's how many people come in and feel like they can be part of something," she says.
Smith has been knitting and crocheting since her grandmother taught her as a child. She saw launching a business as a new challenge. She explored yarn shops, researched luxury yarns and sought advice from another local entrepreneur. Smith then consulted the Sheboygan County Economic Development Corp. for help with a business plan and talked with the Small Business Administration about financing.
"I had no idea of all the little categories of expenses," says Smith, who ended up launching her business for 60 percent less than what she originally estimated.
Starting small, Smith says, has been key, adding she started her first year in the black.
The pandemic interrupted business a bit — Lost Sheep closed its popular inside gathering area — as Smith pared down on buying inventory, offered gift certificates and continued doing curbside pickup and deliveries.
Making it through was a month-by-month process. "I could only think so far ahead," she says.
An uptick in crafting, however, also fueled interest in her shop. As YouTube videos taught younger generations how to knit and crochet, Smith's shop offered the tools, patterns and expertise needed to learn more.
"It's relaxing. People like to make things, and it's been proven that it's good for your mental health," she says.