For any event planner turning to a Magic 8 Ball to divine some answers about the future, only one response ever seemed to pop up: Reply hazy. Ask again later.
Despite that uncertainty, those planning events had to carry on and try to make the best decisions possible with whatever information was available, even though it might change weeks or days later.
The Experimental Aircraft Association found itself in that position as it determined the direction of AirVenture 2021. After having to cancel the event due to the pandemic in 2020, EAA leaders were determined to hold the fly-in in 2021, even if they didn't know exactly how it would look.
"As frustrating and exasperating as it is planning for something this big, it is great to be doing it," says Dick Knapinski, director of communications for EAA.
Knapinski says EAA came into 2021 with multiple plans and the prediction that the situation in January would not look the same as it would in July, and that came to fruition. Circumstances have continued to evolve, most notably when the Centers for Disease Control and Prevention loosened its mask guidance for vaccinated people in indoor and outdoor venues in early May.
Planning AirVenture is complex enough even in a normal year, but Knapinski says EAA worked closely with the Winnebago County Health Department to devise a solid and safe plan. That includes putting some aspects of the event on hiatus for 2021, including its 5K run, concert and large dinners.
EAA also is making changes on its grounds to streamline processes and prevent bottlenecks. Whereas the organization opened parking lots in a rolling fashion in the past, it's now opening them all simultaneously to get people on the grounds as quickly as possible. It also created an Express Arrival program in which EAA members can receive their wristbands prior to the event, which will help alleviate lines and people gathering at entry points.
Highlights of this year's event, taking place July 26 to Aug. 1, include U.S. Air Force Special Forces aircraft, a salute to humanitarian aviation, WomenVenture — celebrating women in aviation — and the return of the Goodyear Blimp, with its newest airship, the Wingfoot Three. New this year, thanks to a sponsorship from Boeing, all kids 18 and younger can attend AirVenture for free.
The 2020 event was slated to commemorate the 75th anniversary of World War II, and that's moved to this year. AirVenture 2021 will feature a narrative of the milestones of the war, along with many warbirds on display.
All signs show that aviation enthusiasts are ready to return to the excitement of AirVenture. Organizers had anticipated attendance would be around 75 percent of 2019 numbers, but if advance ticket sales are any indication, that number should be closer to 100 percent, Knapinski says.
"It's just a lot of enthusiasm. People want to get out and be in and among aviators," he says, noting that people who have spent their extra time building and restoring airplanes are ready to fly someplace.
Sports and leisure are back
That surfeit of demand reaches across areas of interest and bodes well for many large events set for this year. The Ryder Cup, taking place Sept. 21-26 at Whistling Straits in Sheboygan after being postponed last fall, is poised to offer the full fan experience, according to PGA of America CEO Seth Waugh.The Green Bay Packers announced the team will bring back fans at full capacity for all games, training camps and events. That will revive a huge revenue source for the region, says Greater Green Bay Convention & Visitors Bureau President and CEO Brad Toll.
In Appleton, Mile of Music is slated to come back Aug. 5-8, though full details had not been released at press time and it may be presented on a smaller scale than in the past. Octoberfest will return to downtown Appleton Sept. 24-25, and the Fox Cities Chamber will host its Bazaar After Dark night market in downtown Neenah July 28.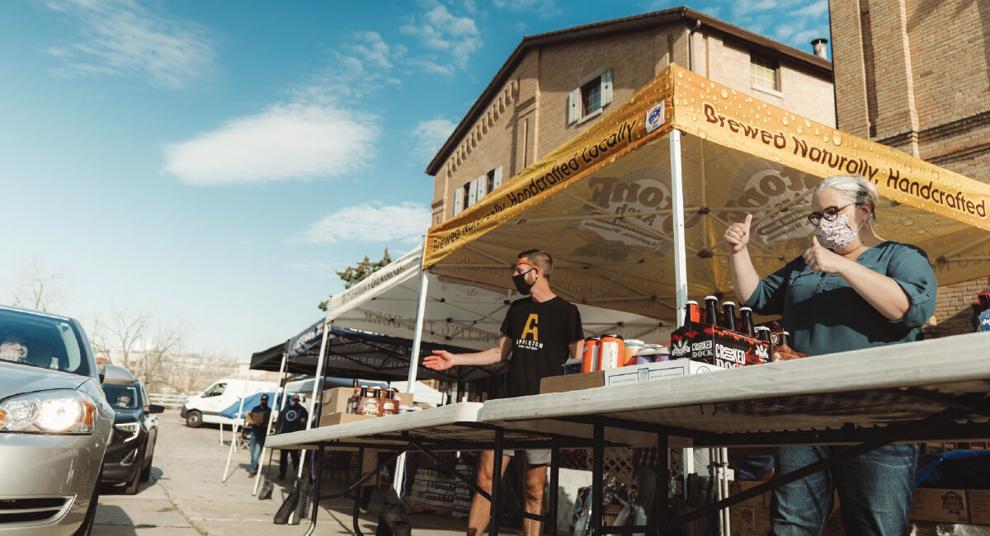 "I think there is a lot of pent-up demand, especially in leisure travel, so capturing that leisure travel will be important," Fox Cities Convention & Visitors Bureau Executive Director Pam Seidl says of helping the region recover from its 2020 tourism slump.
During a time when tourism slowed — Wisconsin saw tourism spending drop 28.3 percent in 2020 — sports tournaments have helped keep communities going. The Community First Champion Center in Grand Chute has been going strong and has events scheduled through August.
Green Bay also did well with sports and kept hockey games and tournaments going in a safe manner while many other communities were canceling. "Sports is one of the things that's held us up,"
Toll says, adding that bringing in those visitors helped buoy hotels.
Though no one anticipated the Resch Center, which is also home to the Resch Expo, would have its grand opening during a pandemic, Toll says the venue is doing well and building a strong reputation in the industry for the attractive physical space it offers as well as appealing location near Lambeau Field.
The Great Lakes Timber Professional Association is bringing its logging conference back to the Resch in 2022 and 2024, popular band The Avett Brothers will play a show at the venue Aug. 8, and it's played host to local boat shows as well as the state dart throwing tournament.
Toll says having the Resch puts Green Bay in the position to bid for events such as the NFL draft and Big Ten football championship, which come with a lot of exhibits and displays. "You need that meeting space or expo space to back up a bid like that, so having it right next to Lambeau Field makes it really ideal," he says.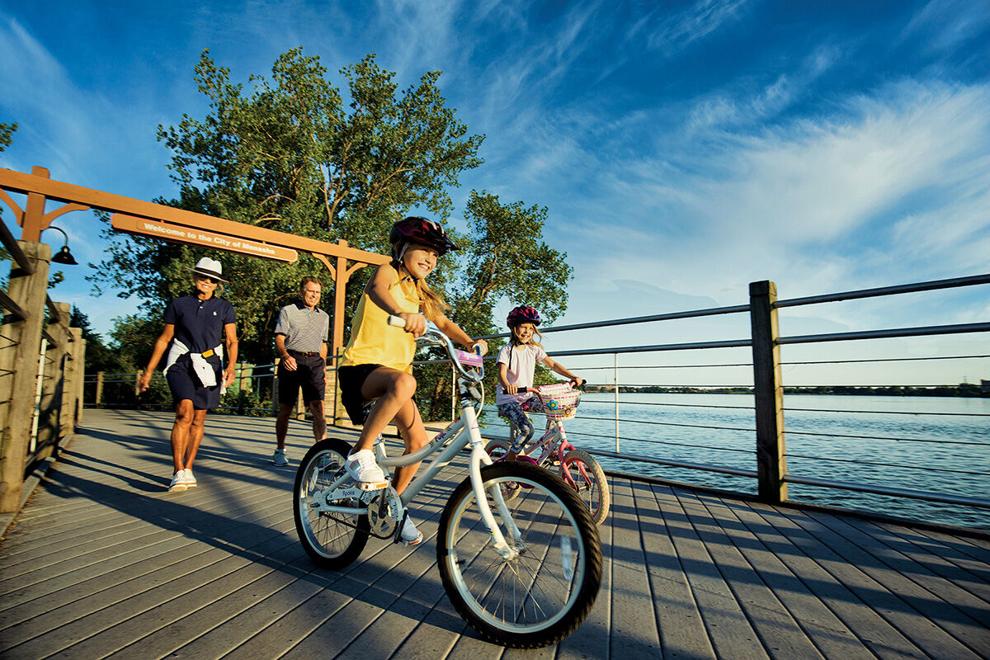 Challenges remain
While the overall tourism picture for 2021 continues to brighten, some issues continue to dog the industry. Business travel, which plays an important role in visitor spending, has yet to pick up.
While many businesses are starting to bring workers back to the office, it's happening gradually. "There may be some structural changes that are quite long term for business travel, although I don't think you're going to see anything stop completely," Seidl says.
Savvy travelers could take advantage of the lull in business travel and plan midweek stays at bargain prices, Seidl says. It's another way communities and businesses could get creative in their marketing.
Toll adds that with more employees working from home, fewer people are going out for lunch or coffee, and that hurts already-suffering restaurants. He's optimistic that with vaccines now available and mask guidance changing, more people will head back to the office and eventually resume business travel.
When people do go out, they may experience slower service due to labor shortages across the tourism and hospitality industry, providing a fresh set of challenges when the industry is still recovering. Seidl is seeing this affect the number of customers restaurants can serve and the hours they're open, noting that many eateries are reducing their hours and days of operation.
"I think what you're going to see in the near term with travel is, people are going to have to be patient. They're going to have to expect that everything that used to be open or all the services they used to receive may not be available all the time," Seidl says.