Ann Franz is fond of aphorisms and has many to describe the NEW Manufacturing Alliance and her role leading it: "We always talk about this being the field of dreams and if you build it they will come, but you also have to mow the grass." Or: "I always say, I'm a nobody, but I know a lot of somebodies, and by bringing all these people together, there's so much opportunity for them to work together."
Anyone who knows Franz, who has led NEWMA since its inception 15 years ago, would dispute that she's a nobody, but the alliance's role in bringing together manufacturers and other stakeholders to address the issue of talent is indisputable.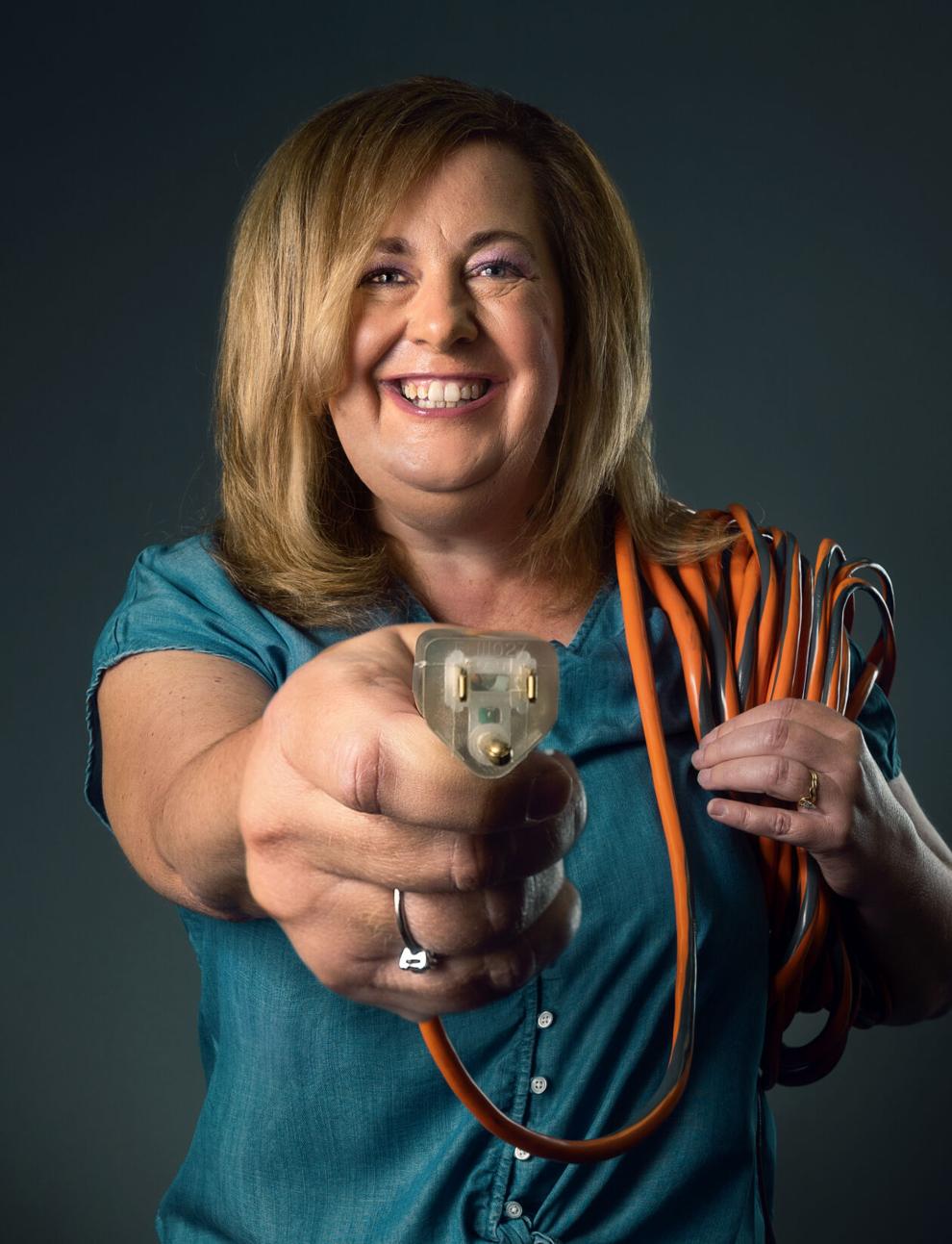 Launching from humble beginnings in 2006, the alliance has grown steadily in both influence and impact. Starting with just 12 members, NEWMA now has more than 300, and over half the people employed in manufacturing in the New North work for companies that are part of the organization.
Throughout the years, the organ-ization has partnered with businesses and higher education to improve the reputation of manufacturing careers, and this year it reached the milestone of sponsoring more than $325,000 in college scholarships.
The alliance also was instrumental in helping bring engineering programs to the region's higher education institutions. When NEWMA started, Northeast Wisconsin had no four-year engineering programs. Today, students can earn a bachelor's degree at the University of Wisconsin-Green Bay or UW-Oshkosh or follow a two-year path at one of the region's technical colleges.
For Franz, who says she knew nothing about manufacturing when she stepped into the position, it's all about bringing the right people together, and her role is to serve as that connecting point and advocate.
"There's a lot of great ideas and a lot of people who are engaged providing content and ideas, but at the end of the day they have their own real job to do, so they need someone to help carry it out," she says.
Targeting talent
NEWMA was the brainchild of Paul Rauscher, owner of EMT International, a manufacturer specializing in finishing equipment and web transports for the digital and inkjet market. In 2005, he saw a talent crisis that has only deepened since that time and recognized the need to act.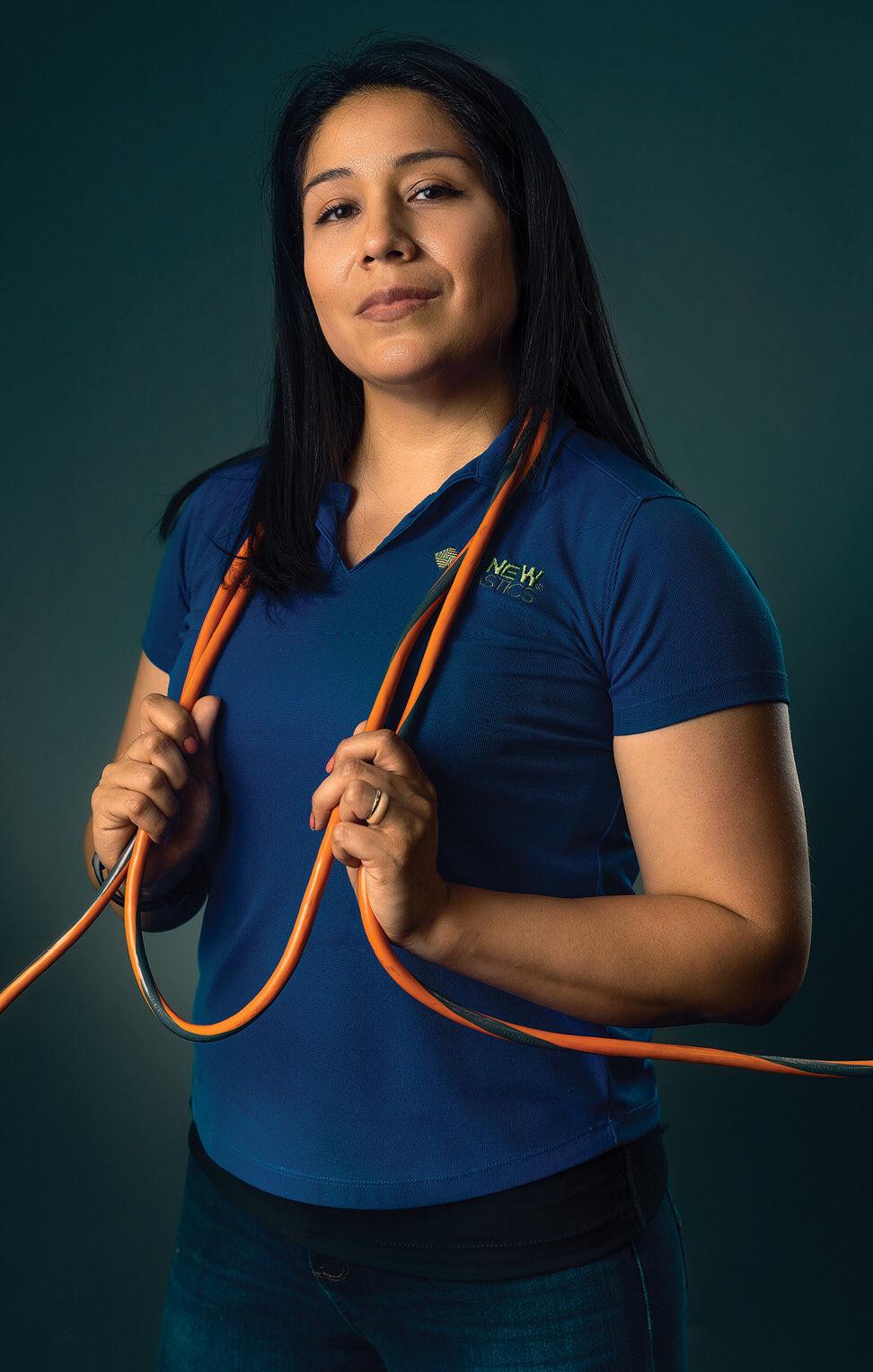 At the time, Rauscher served on the Greater Green Bay Chamber's Partners in Education — PIE — board and advocated for the importance of manufacturing and educational efforts needed to bolster the ranks of talent within the industry.
"I saw some real negativity on the part of education with their view of manufacturing. I think they had the idea of the Ds — dumb, dirty, dangerous and dead end," he says.
Northeast Wisconsin Technical College President Jeff Rafn also served on the PIE board and when Rauscher raised his concerns that the education community wasn't doing enough to support manufacturing, Rafn was quick to turn it around on him.
"I said, 'Paul, quite frankly, the issue is not our capacity. I've got plenty of capacity. The issue is no one wants to go into manufacturing because you guys have a lousy reputation,'" Rafn says.
It was true. The dominant news narrative was one of manufacturing layoffs, jobs moving overseas and an industry clinging to old ways, not new technology. To Rauscher's credit, Rafn says the moment became the beginning of a conversation about the role employers must play in showing people manufacturing is an exciting career with a lot of potential.
Jim Golembeski, the now-retired executive director of the Bay Area Workforce Development Board, traces the issue of a talent shortage back to the late 1990s, when millennials were still in school and baby boomers were starting to retire.
A pre-9/11 economy was expanding and there were signs already that there weren't enough workers.
The recession in the early 2000s hit the manufacturing sector hard. That's the bad news, but from a workforce development board perspective, recessions mean more funding for employment initiatives, and the Bay Area Workforce Development Board received a $1.2 million earmark grant from former Wisconsin U.S. Sen. Herb Kohl. It gave the organization an opportunity to help companies that were transitioning from low-skill manufacturing roles to high skill.
In November of 2005, Golembeski's board decided to bring on Franz, who had been working as a strategic partnerships manager at NWTC, as an employer liaison.
"That was just huge. The right people came together at the right time. I had the money, Ann had the skill and Paul had the dream," Golembeski says.
Better together
The initial small group that helped launch the alliance also included leaders from Lakeshore Technical College, Great Northern Corp. CEO John Davis, whose company was the second to join the alliance, and Lindquist Machine Corp. President and CEO Mark Kaiser, who Franz credits with helping the group broaden its focus on connections to K-12 education. What started as a vision for the Green Bay area alone eventually grew into an organization covering the entire New North.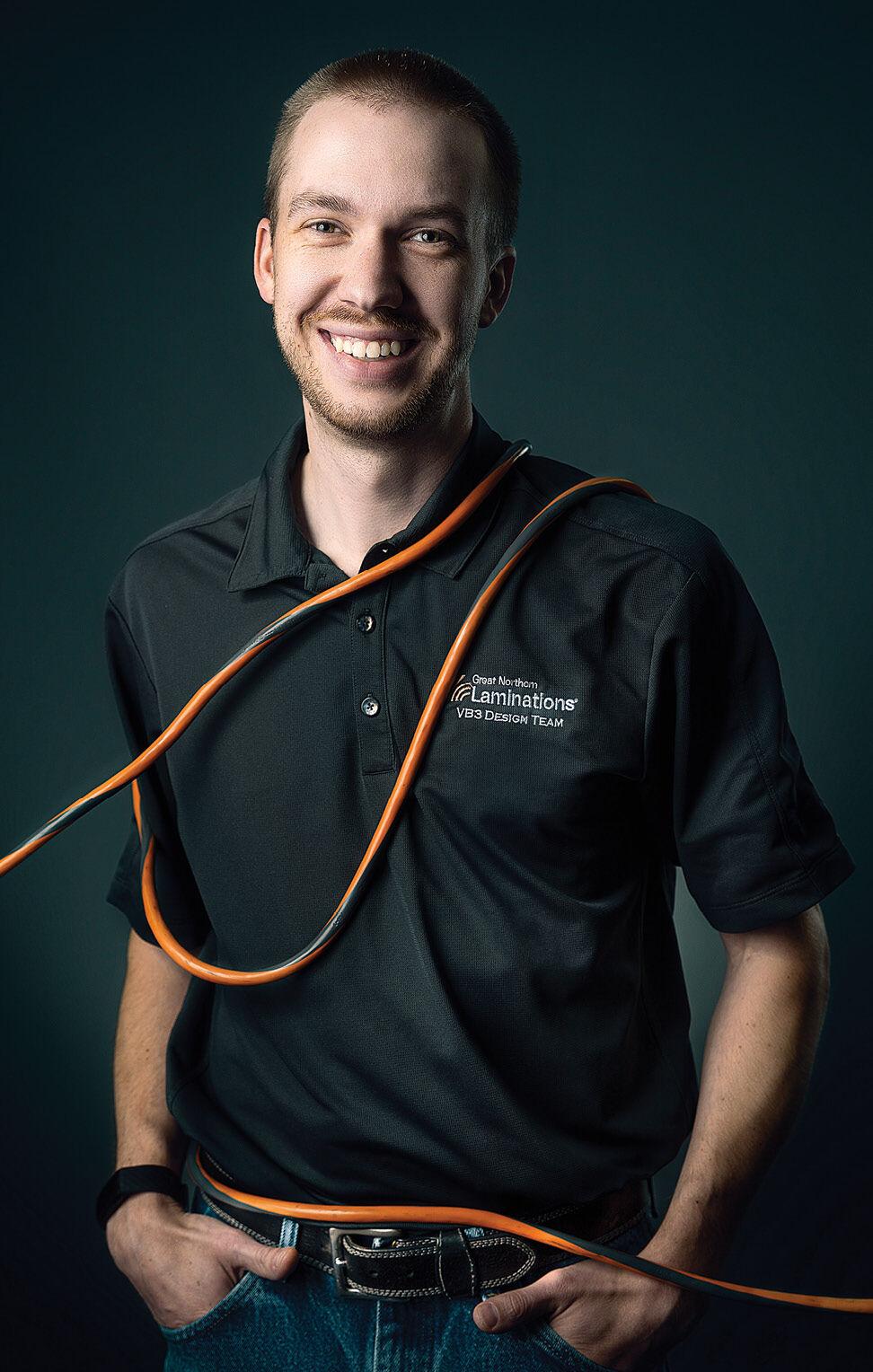 Franz pokes fun at her own bumpy start. Not many CEOs wanted to talk to her initially and she had a lot of time on her hands. In addition, she started conversations with Rauscher by focusing exclusively on the need for training more welders, a position EMT doesn't employ — he needed machinists and electro-mechanical professionals and wanted the efforts to focus on manufacturing roles more broadly. "He must have thought I was an idiot," Franz jokes.
Despite that halting beginning, the alliance continued to grow, though Golembeski says it took four or five years for it to take off in a big way. He credits Franz's leadership, positive influence on everyone around her and ability to bring ideas to life for much of the alliance's success.
Jeff Anderson, president of Precision Paper Converters and president of the NEWMA board, says Franz, along with an unwavering focus on talent and a spirit of collaboration, has kept the organization going and helped it flourish where others struggle. He recently spoke to the NEW Construction Alliance, which is just getting its start, and the group asked him what they needed to do to succeed.
"I said, 'You've got to find Ann Franz. You can't have ours, but you've got to find an Ann Franz,'" he says.
A key component to NEWMA's success has been getting companies to work together to address the unifying concern of talent. Franz says it wasn't a hard sell, as businesses realized this was a human capital issue, not a technology one where they needed to worry about protecting their intellectual property.
"Jim Golembeski said it best. We have to look at making the pie bigger. That way, everyone still gets their fourth, but that fourth is a lot bigger," Franz says.
As Franz settled into her role, she set out to serve as a facilitator and collaborator. Everything the organization does is built around task forces that create plans and act, not committees that too often "talk about problems and don't create solutions."
Whereas manufacturing executives sit on NEWMA's board, people working in positions such as plant management and human resources serve on the organization's eight task forces. Each of the groups convenes stakeholders from industry, education and other partner organizations to create solut-ions to problems.
The first task force Franz created focused on communications, bringing together marketing experts to help address the manufacturing industry's image problem. From that, the annual All Stars publication, produced in partnership with Insight, was born.
All Stars spotlights up-and-coming manufacturing workers and mentors. The idea was to show young people, the audience for the publication, that manufacturing careers are valuable and worthy of respect.
"Early on, I realized that by me going out to say, 'Hey, you should be a welder,' well, if it's such a great job, why aren't I a welder? Who best to talk about the career than the people who really do it?" Franz says.
Aligned with education
As the years passed, NEWMA's sphere of influence and impact continued to grow (see 'Charting 15 years of accomplishments' sidebar). For example, in 2010, the North Coast Marine Manufacturing Alliance, focused specifically on the needs of the region's bustling marine manufacturing industry, launched.
However, with talent the major focus, NEWMA has concentrated much of its efforts on educational outreach. Franz is particularly proud of the hundreds of thousands of dollars the organization has provided in scholarships, most for local graduating seniors who stay in the area to attend a two- or four-year college or university.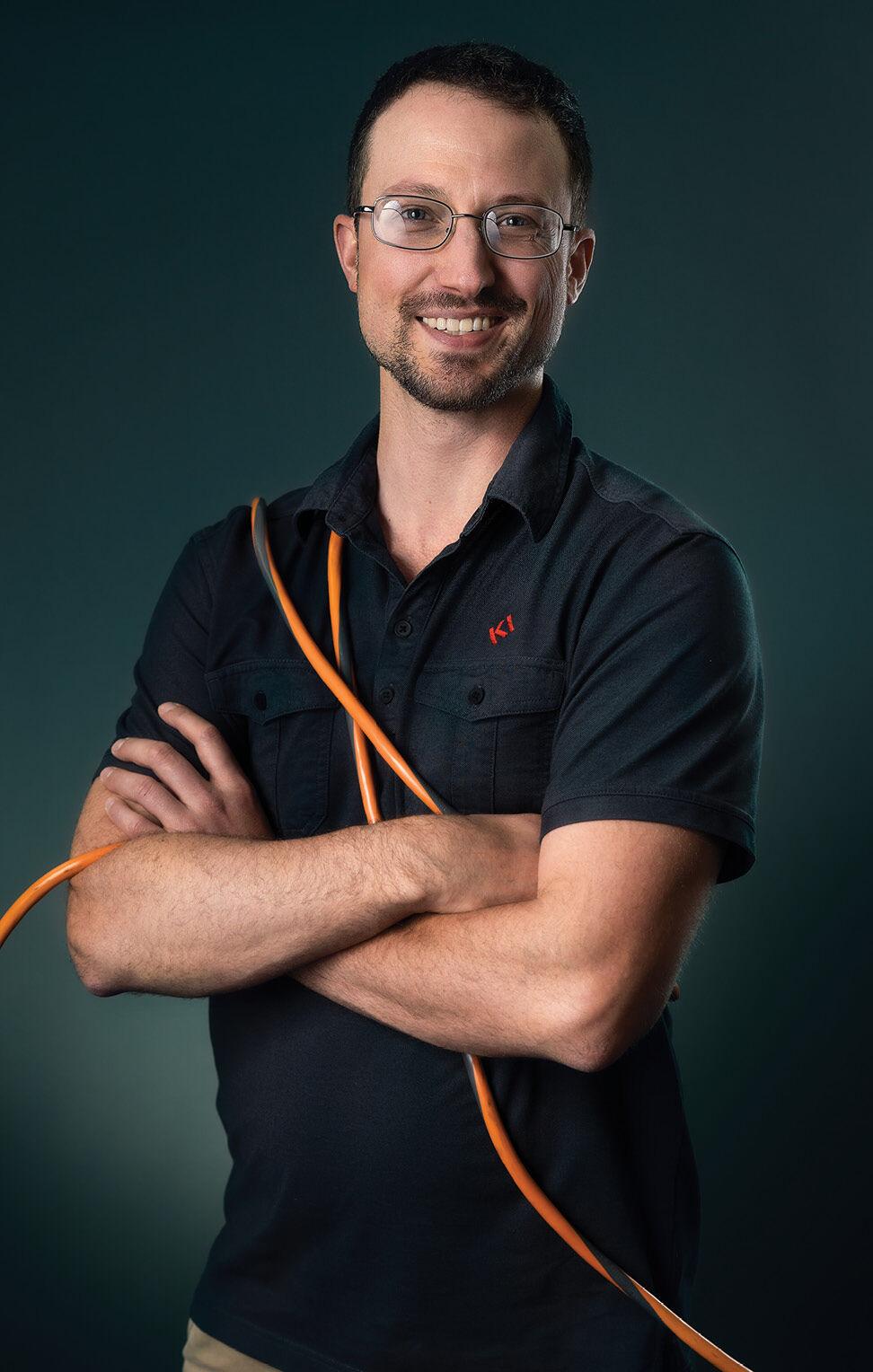 Beyond scholarships, NEWMA has organ-ized countless educational outreach events at all age levels, worked with manufacturers to create the "Get Real Math" series of videos shown in schools (a "Get Real Science" series is in the works), created a UW-Oshkosh scholarship fund to help people become tech ed teachers, and launched the Excellence in Manufacturing/K-12 Partnerships Awards.
Golembeski also points to the many STEM and tech ed programs that have grown and launched in the New North, including Appleton Area School District's A-Tech and Tesla programs, Red Raider Manufacturing in Sheboygan, Bay Link Manufacturing within the Green Bay Area Public School District (developed in partnership with NEWMA and NWTC), Brillion Public Schools' STEM center and premier tech ed programs in the Luxemburg-Casco and Algoma school districts, to name just a few.
Rauscher celebrates the success of expanding engineering education and credits UW-Green Bay and UW-Oshkosh, along with the technical colleges, for stepping up to meet the need. More than ever, the technical colleges and universities collaborate and make transfers more seamless.
"It's so important in the area. It was one of the heaviest engineering areas in the state, without an engineering school," he says, adding that the engineering programs here rival those of his alma mater, Michigan Tech.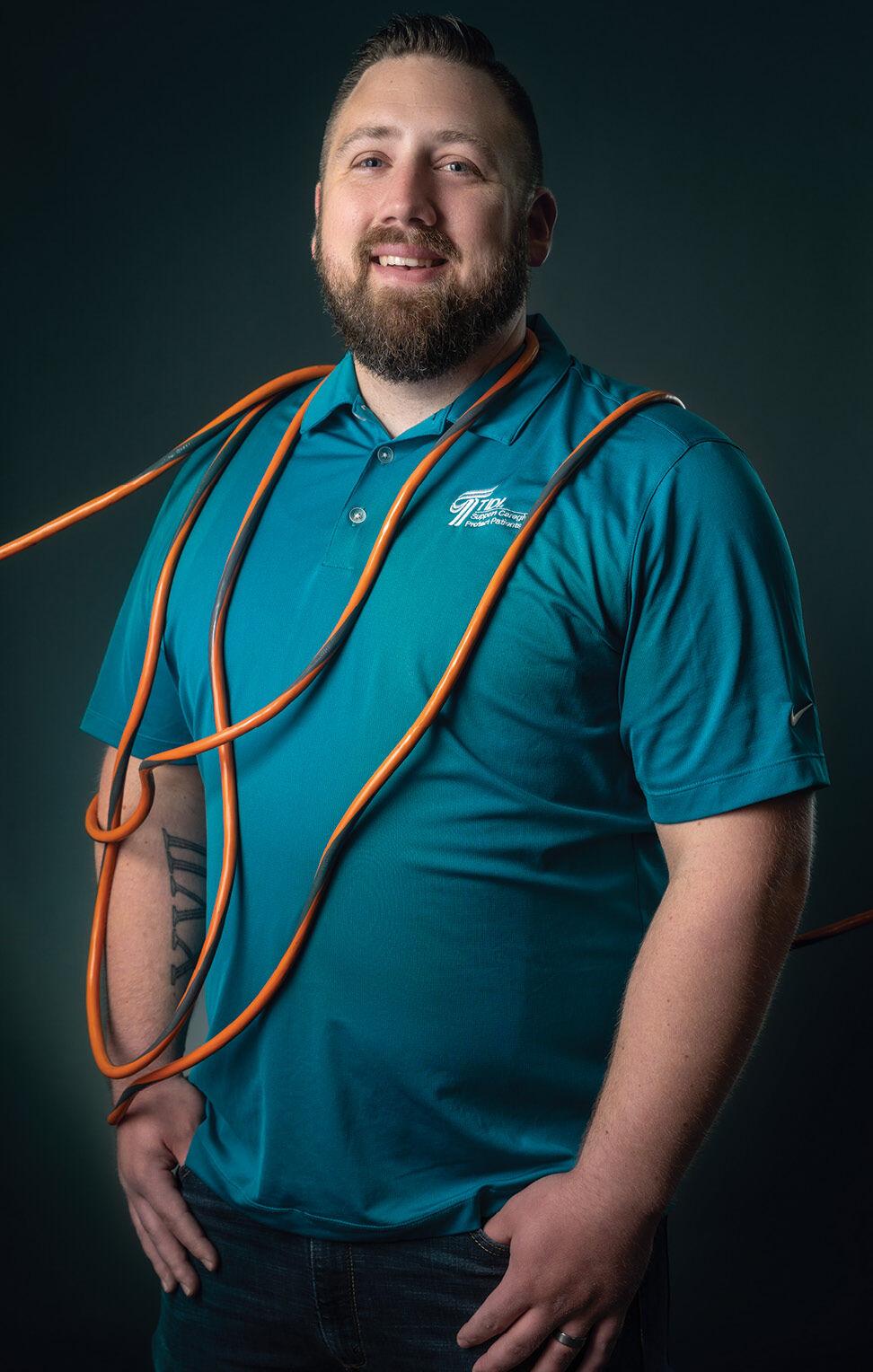 To assess progress, NEWMA tracked how many students were enrolling in manufacturing programs at tech schools. In 2005, 193 were enrolled in welding programs, a number that jumped to 900 10 years later. Machining programs have seen similar gains.
Franz credits the progress to companies' efforts. "Industry needed to share their story."
In addition to wins on the education front, NEWMA partnered with First Business Bank and Insight to launch the hugely successful Manufacturing First Expo & Conference, which has gone on to become the state's largest annual manufacturing conference.
It's also put an increasing emphasis on Industry 4.0, offering technology training programs for incumbent workers, creating a task force that offers educational opportunities, and assessing manufacturer needs through an Industry 4.0 study funded through a Microsoft grant.
"If you can't get all the talent you need, what are you going to do about that? Automation is part of it, and can we upskill enough people to manage the automation that's coming our way?" Precision Paper Converters' Anderson says.
Work continues
The need for talent has only intensified since NEWMA launched 15 years ago. Addressing the issue will require businesses and communities to take proactive steps, Franz says.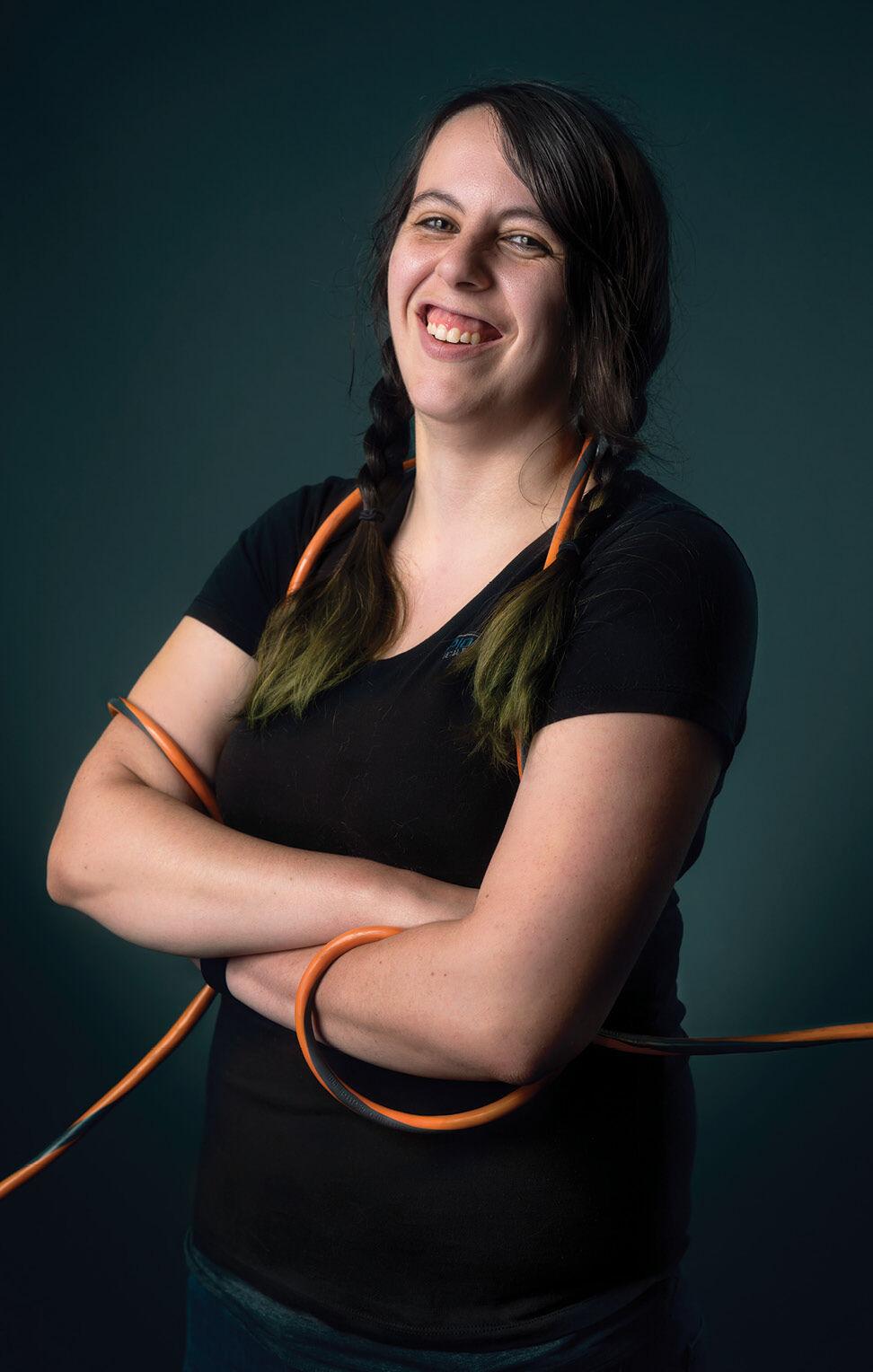 Bringing more people to Wisconsin will need to be part of the solution — even if everyone in the state went into manufacturing roles, the industry still wouldn't have enough workers. NEWMA's efforts include recruiting transitioning military service members and getting out into the community to spread the word about manufacturing careers, including at Timber Rattlers games this summer.
Rauscher says the need for talent is constraining companies' ability to grow, with many leaders saying they could take on more work if only they could find more people.
"The future, I think anyone would tell you now, is if we're unable to attract enough talent to keep our businesses going, it could be a problem," he says.
Rafn says it's crucial to continue to promote manufacturing careers, as he sees enrollment in manufacturing programs declining at NWTC. Part of the solution will be to offer upskilling programs for incumbent workers and to appeal to students with exciting technologies such as additive manufacturing.
"In the end, we still need to continue to work at showing people that manufacturing is in fact a stable, long-term option and one that takes a lot of skill," he says.
Franz says a focus on Industry 4.0 will remain critical as well. A second Industry 4.0 study launching in September will help colleges determine what programs they need to create, as doing so takes time.
All the efforts come back to collab-oration and another one of Franz's favorite sayings. "One of my quotes I always say is from an old African author: 'If you want to go fast, go alone, but if you want to go far, go together.' That's so true. It's not about me. It's not about Paul Rauscher. It's about all of us coming together, and that's where the magic happens." 
Charting 15 years of accomplishments
2006 – 2008: Formation of the alliance, job seekers matching system and "Manufacturing the Future" documentary
2009: All Stars awards and establishment of a college scholarship fund that started with $4,000 annually and now is $50,000 annually
2010: Launch of Manufacturing First Expo & Conference and North Coast Marine Manufacturing Alliance
2011: Northeast Wisconsin Manufacturing Vitality Index Study 
2012: Excellence in Manufacturing/K-12 Partnerships Awards
2013: "Get Real Math" videos and Leadership Academy for Front-Line Workers training
2014: Over $400,000 awarded in Fast Forward grants and establishment of the World Class Manufacturing flag  
2015: The alliance assisted in the development of engineering technology four-year Bachelor of Science degrees and Internship Draft Day
2016: "Get Real Math" Premiere event launched, rolling out the red carpet for educators 
2017: North Coast Marine Manufacturing Alliance became part of the alliance, offering its members free membership in the organization and the annual Associate Member Breakfast  
2018: President's Cup scholarship golf outing and establishment of NEWMA's Scholarship Fund Inc.
2019: You Can Make It career expos and the Industry 4.0 study, which is a catalyst for the work now being done with the Industry 4.0 task force
2020: Virtual plant tours, COVID-19 Resource Directory and Human Resources Best Practices
2021: Over 150 member employees have completed the NEWMA data analytics training over the past six months and Retirement Readiness Seminar