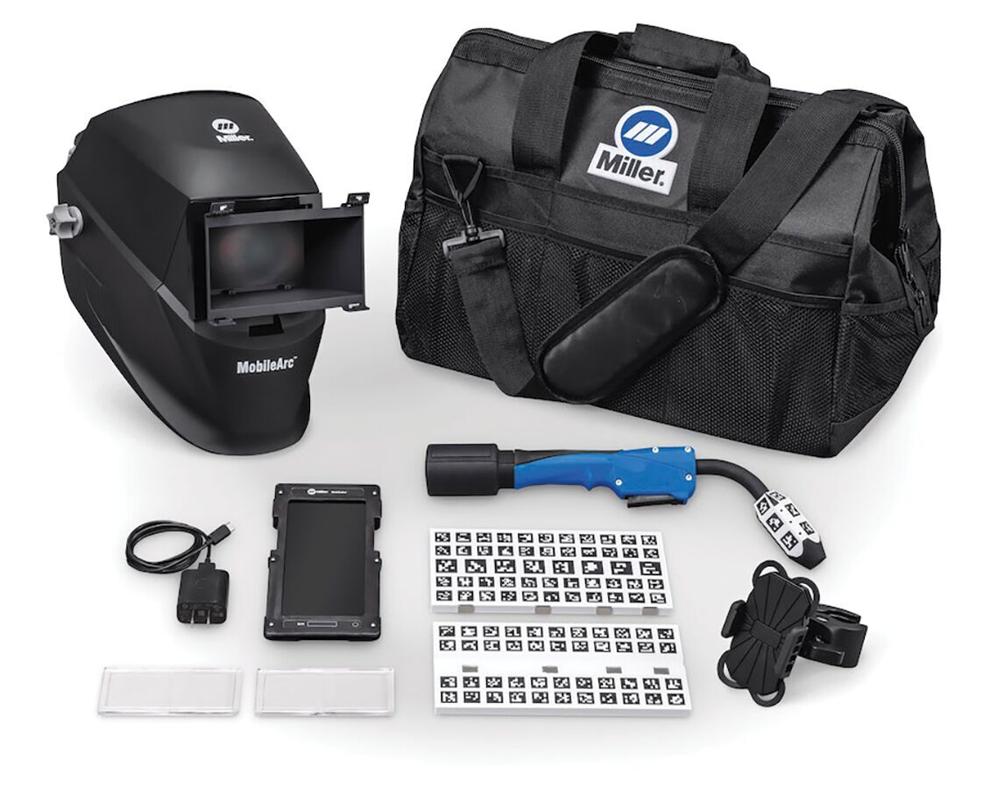 When training for his career in vocational education at the University of Wisconsin-Stout, Jamie Boettcher says he learned how to use a laminator and make overhead projector slides.
Today, as employee training manager for Pierce Manufacturing, he's researching and setting up online training modules and painting simulators — including a new one powered by virtual reality.
It isn't about replacing workers with technology, he says — he's actually growing his team. But at Pierce, where Boettcher says "besides the tires being round, every truck is different," eLearning is allowing the training department to focus on what's most important, empower the workforce, increase safety and reduce costs.
"We're looking at leveraging technology, having fewer people managing processes and data so we can serve the business," Boettcher says. "It's a blended approach."
---
Emerging resources for emerging technology
As Northeast Wisconsin manufacturers increasingly seek to understand how to even get started implementing advancements like automation, video, IoT, AI and VR into their businesses, companies like Pierce are leveraging community resources including the Wisconsin Technical College System to modernize their training and education protocols.
Jay Stulo and Kim Buechel lead Fox Valley Technical College's eLearning & Technology Solutions team, which since 1999 has served both internal college departments looking to improve the student experience as well as external clients looking to train and upskill employees. They say they have been approached by many manufacturers to provide services; several of them they can't name, but Appleton-based Pierce and Greenville-based Zebra Technologies Corp. — a nationwide manufacturer of software and label scanners — are among the stories they are proud to share.
Buechel says FVTC helped Zebra take its training from step-by-step instructions to "learning by doing" through the development of the Global Supplies and Sensors Training Program, which implements video training and targeted proficiency metrics.
"I had to change my mindset," Zebra Senior Operations Manager Jen DeBraal told FVTC's Focus magazine. "I learned that we can't just give people step-by-step instructions; it has to be behavioral-based. How does an individual learn? You can tell them, you can show them, but it's the actual doing that matters. That's what's showing us that they're learning."
For almost any corporate client, the challenge is finding a customized training solution that drives highly specific outcomes, Stulo says. That's not usually cheap or easy, and companies have turned to FVTC because they don't have the resources or expertise in house to create what they need. Furthermore, he says, it's important to develop strategies that reach people where they are and how they learn.
"The struggle to retain employees is kind of universal, so you have to find ways to keep an employee interested," he says. "The younger generation expects to use tech, expects it's going to be there. And if it's not, they [often] aren't even interested."
While video training still represents a huge chunk of the work done by FVTC eLearning & Technology Solutions, Stulo says simulations are a growth area for the department, particularly machine operations.
"In a normal circumstance, employees come on board to learn how to operate these machines and they have to take the machine down from production while they're training," he says. "They waste product as they're learning. Whether you use VR or some other type of simulation, they can train anywhere for as long as they want at no cost of product, without taking the line down. One of our partners recently shared with us that it reduced their training time by 50%."
---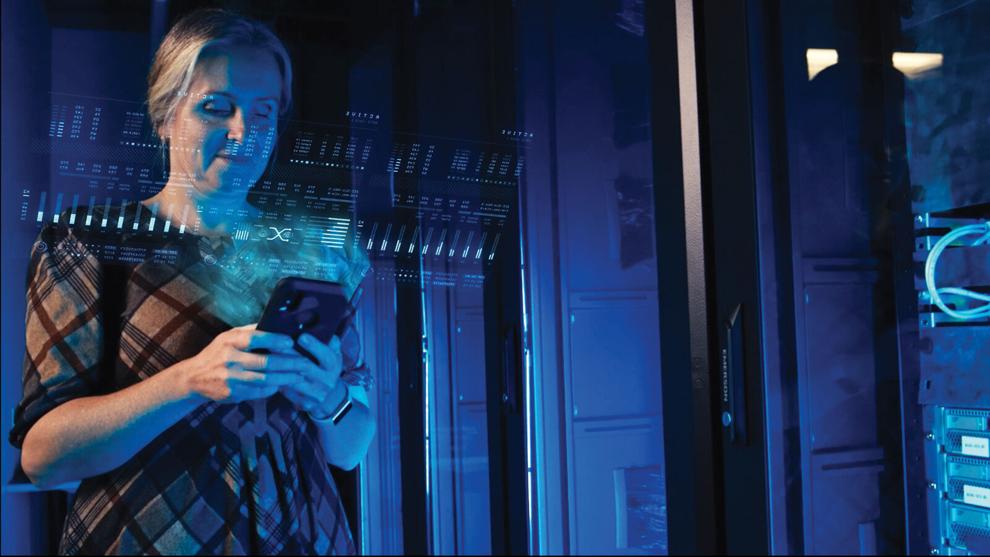 The world through blue-tinted VR glasses
For Miller Electric Manufacturing, the benefits of eLearning and VR training extend far beyond the walls of its Appleton headquarters. The company was among the first in the nation to leverage simulation learning not just as a training strategy, but also as a branding and talent attraction initiative.
In 2018, Miller partnered with FVTC to develop OpenBook as a welding education resource for high school, college, and industry educators who had long struggled with finding appropriate, affordable and accurate materials. The project was the brainchild of Phil Sabee, a company leader who was himself once a high school tech educator. Today, Miller offers a full suite of integrated welding education materials, with all software available at no cost, and is seeing increasing use of its virtual welders, which were developed around the same time with a separate vendor partner. These include the AugmentedArc, LiveArc, and the new MobileArc.
Steve Hidden, a veteran Miller employee who currently serves as national account manager for welding education and workforce development, says the company's education programs provide all-around benefit.
"We talk about customer-backed innovation as one of our principles," Hidden says. "And now we have a group of people who really work with the market to understand how they're training, how they're recruiting, how they're screening and how we're developing products. The initial goal was really about brand awareness for us; we want our customers to have the latest and greatest and not have to pay a service fee to get those upgrades. In talking to middle schools and high schools, it's a very expensive piece to buy third-party curriculum, or you've got to create your own curriculum."
While hardware still comes at high cost and is often purchased through grants, Hidden says, removing barriers for accessing training software is helping to grow the welding workforce — which is important to Miller's brand.
Walk into Jill Hermsen's tech ed classroom at Oconto Middle School today and you'll definitely see the blue Miller brand. A $20,000 grant from the Green Bay Packers and UScellular's Leap for Learning program has provided MobileArcs that are now inspiring students as young as 10 to envision themselves in the profession. Hermsen, who is in her first year as a tech ed teacher overseeing a sparkling-new middle school program that also includes 3D printers and woodworking tools funded through additional grants, says the feedback from students and parents has been overwhelmingly positive. And, she says, the middle school tech program is a complement to Oconto High School's existing welding program, which offers dual credit at Northeast Wisconsin Technical College.
"Part of the district's long-term goal is to have students leave high school with a certificate so they can walk in day one and not have to worry about needing additional education," explains Scott Boucher, director of information technology for the Oconto Unified School District. "We're not there yet, but we're getting close."
In Hermsen's role helping achieve that goal, she works closely with the high school instructor, who told her "kids don't know how to measure" and provides other feedback that informs her curriculum. Ultimately, she sees the Oconto Middle School tech program and its eLearning opportunities as ways to reach kids at a pivotal age, when they may start losing motivation.
"They were asking me, 'can I do that again?' It was like a game; they want to beat each other's scores," says Hermsen of the students' virtual welding experiences, adding that access to the tech ed class is now used to incentivize students. "For me, it was seeing some of these kids that seemed a little bit lost because they didn't have any motivation to come to school. [We can] improve behavior and just a general attitude toward school."
---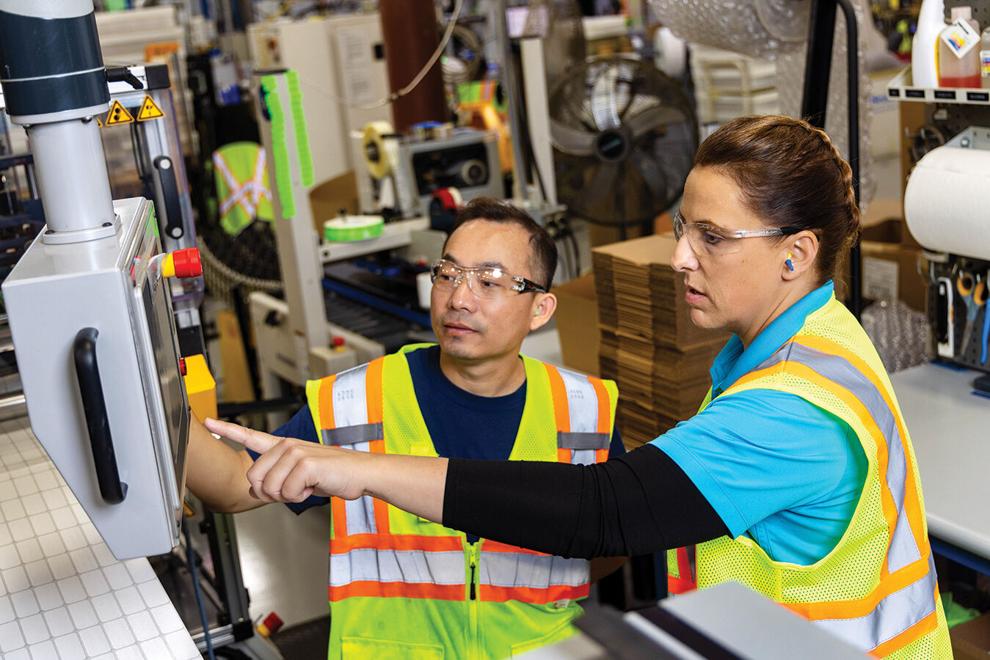 Bringing careers to life
Ryan Leonhardt, a Fox Cities-based workforce advisor for Transfr VR, says measurement isn't just a skill needed at Oconto High School. Transfr was practically founded around the issue — the company started in Alabama in 2019, helping Lockheed Martin develop high-tech workforce solutions.
"We asked [Lockheed] what their biggest challenge was, and the answer they gave us was the same as every secondary college, every primary employer we talked to: that only about 30% of their job applicants could pass [the company's] skill assessment, which was all about precision measurement," Leonhardt says.
Ultimately, the company developed simulations on topics like metric calipers and fractional math that boosted Lockheed's employee preparedness to 100% and six-month retention to 95% — and Transfr grew exponentially from there. Today it provides training services to major industry players like Mazda Toyota and Johnson Controls, and has developed more than 250 simulations across seven disciplines — and counting. But Leonhardt says what gets him most excited to get out of bed in the morning is Transfr's exploding reach in the career exploration space.
"We are really good at providing a safe, judgement-free zone for people to try things," says Leonhardt, adding that everyone from elementary-age students to seasoned workers can and have used Transfr's VR software to learn jobs in hospitality, public safety, skilled trades and more. The programs are meticulous and realistic, with a virtual trainer guiding users along the way. And for a K-8 student, the VR experience is a great example of communicating on their level. Leonhardt points out that one of the most downloaded Oculus Quest recreational games is called Job Simulator — youngsters, like the ones at Oconto Middle School, want and expect career exploration that is high-tech and gamified.
Hidden agrees. He says he often encounters instructors who remain skeptical about the ROI of VR, but ultimately the appeal of gamification consistently rings true.
"People get under the hood and say, 'Oh, this is just a game; it's not gonna work,'" he says. "But once you implement that technology into a classroom, especially with younger students, they just grab onto it because it's natural and they start learning without even knowing they're learning; it's learning by gamification. They're learning technique and muscle memory without even thinking about it."
Transfr VR and Microsoft Guides are among the software packages being used at Northeast Wisconsin Technical College, where a 4,500-square-foot renovation completed last fall created a new Industry 4.0 workspace on campus that includes an AR/VR classroom. Today, says NWTC Industry 4.0 Engineer Mike Race, the college is in the process of developing a Metaversity — and not just for manufacturing and trades, but also for employability skills like public speaking and empathy building.
"We're using [AR/VR] in every single department at our school," Race says. "We [recently] in public safety used VR to let the students experience 'Traveling while Black,' a 15-minute, 360 video. A lot of the participants actually broke into tears because it was so powerful."
---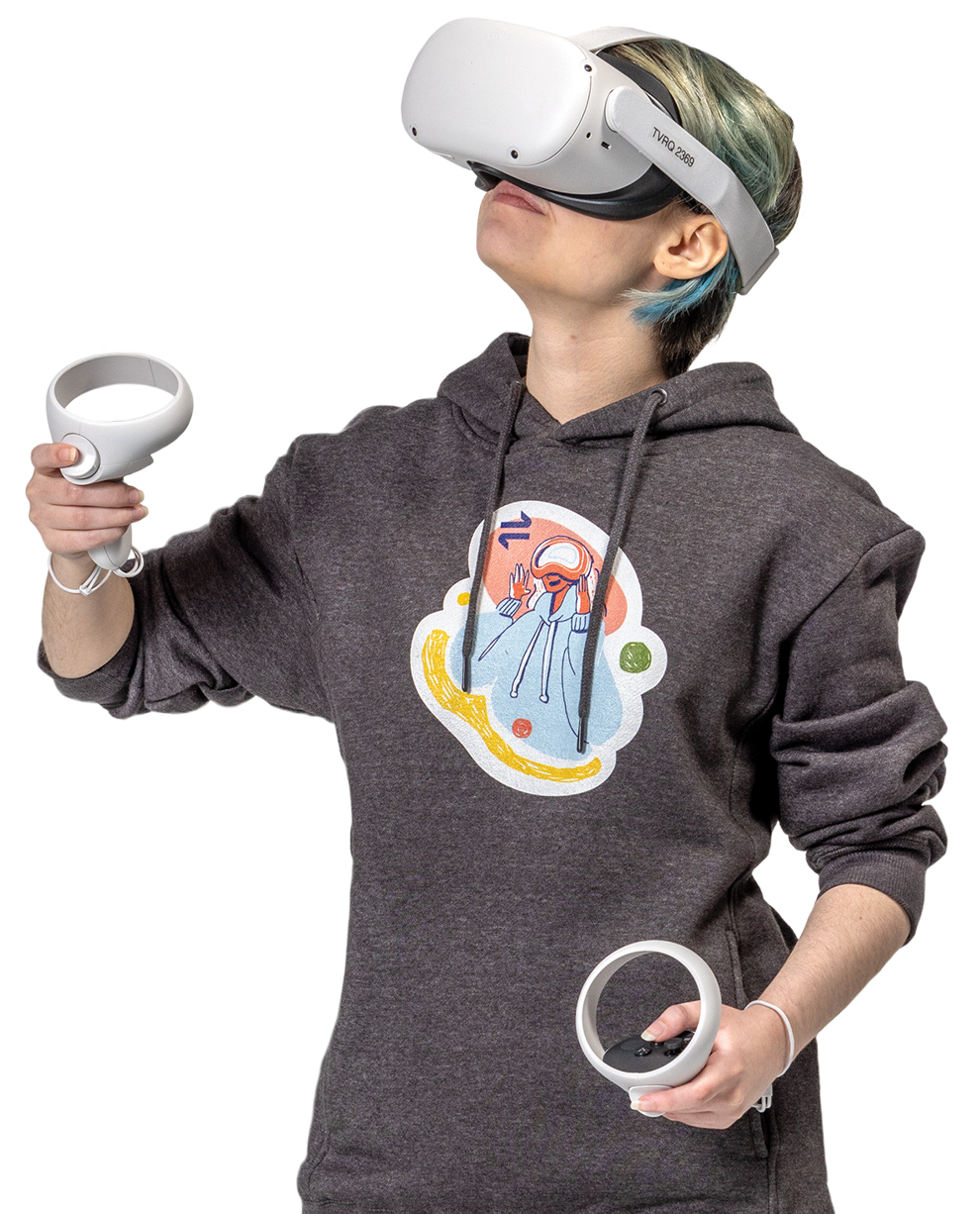 Creating memories
Indeed, experience counts. Various national studies have shown that hands-on training boosts information retention by as much as 70% over lecture-based systems. But for employers, developing eLearning comes with challenges ranging from cost to availability to infrastucture. "Some organizations still have that dusty binder with a lot of relevant and applicable content they've documented over the years and don't know how to get that from paper to something that will resonate with generations today," Buechel says.
It can be scary. The future of technology is relatively unknown — leaving organizations tempted to take "wait and see" approaches, Race says. Technology is moving too fast for most to keep up with, and then "when it comes to AI, we're still kind of in the Wild West right now," he admits.
Race's colleague, Jason Trombley, says even high-tech organizations like NWTC have struggled with decisions about technology strategy and investment. "At the beginning of our conversations three years ago, we weren't even sure we wanted a full AR/VR lab," says Trombley, an architectural technology instructor who also works on and teaches Industry 4.0. "It's a lot of figuring out how we're going to move forward as an industry."

But organizations that are taking action now are seeing benefits right away, Stulo says, even if it's just starting with microlearning or developing small chunks of eLearning content. "These days, it's about getting people the information they need, when they need it," he says, "as opposed to asking them to hold it in their head because they worked there for 30 years."
Trombley says the benefits of eLearning and simulations in a workplace training or educational environment are almost endless. They include providing actionable and specific metrics, portability, flexibility, safety and eliminating product waste. (For example, Leonhardt says 9 of 10 students who learned to bend conduit using Transfr passed their technical examinations on the first shot, without having touched the expensive material.)
But its greatest benefit, Trombley says, is that it's just a dramatically more effective way to learn.
"What a great way to train, to get our students in front of these environments without having to leave the classroom or putting them at any risk or harm in some of these more dangerous environments," he says. "I think from a learning standpoint, virtual and augmented reality is so impactful. Using VR as a learning tool, we're not asking students to memorize anything — we're creating memories."