There are few things as powerful and complex as the human brain, with 100 billion neurons making trillions of connections.
And yet, many workplaces expect all human brains to learn, process information and behave in the same way — in spite of research that suggests 15% to 20% of the U.S. population is neurodivergent. As workplaces continue to look at innovative ways to attract and retain much-needed employees, the neurodiverse community remains largely untapped. Of individuals who are autistic, 85% were unemployed in 2021 — and that statistic doesn't take into account other neurodivergent individuals. Meanwhile, Deloitte and The Manufacturing Institute estimate the U.S. manufacturing skills gap is expected to grow to 2.1 million unfilled jobs by 2030.
---
What is neurodiversity?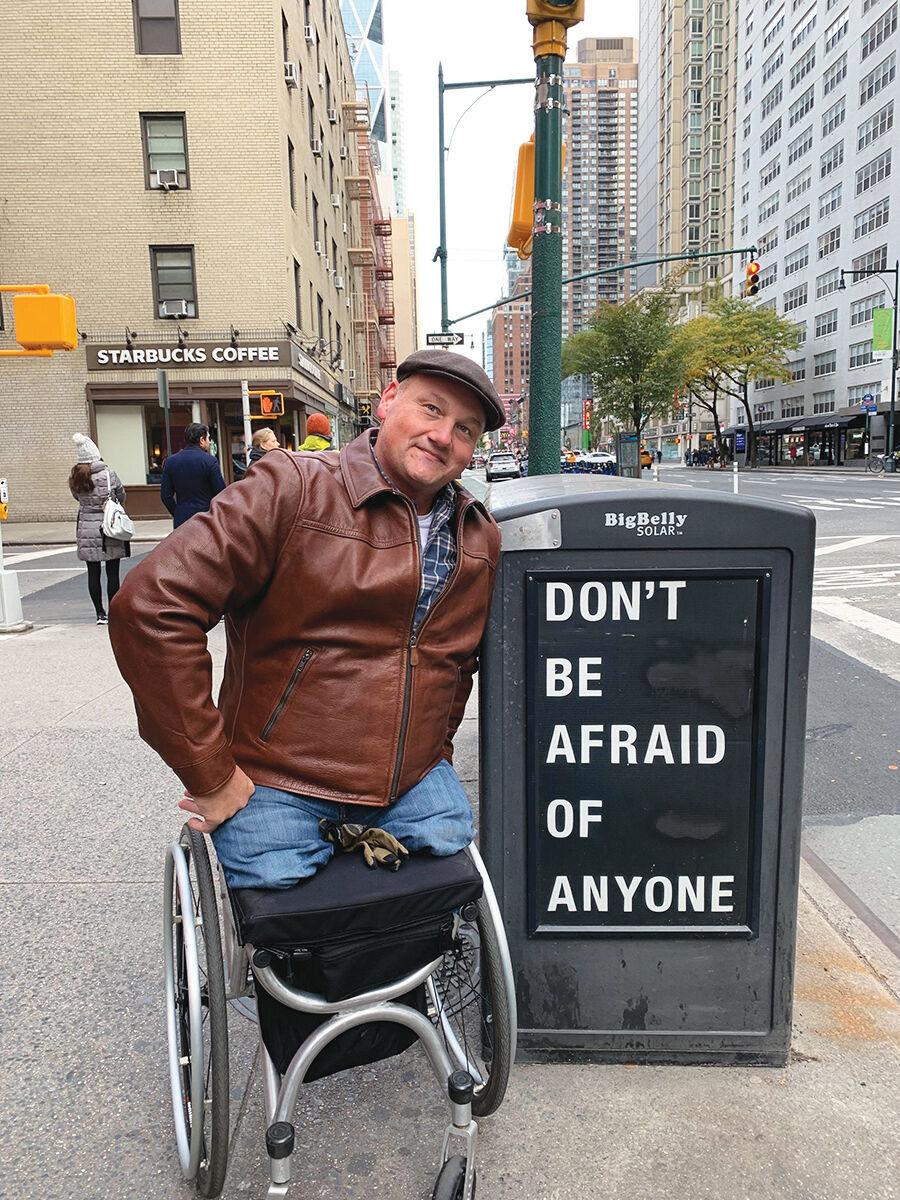 Neurodivergent, a term coined by autistic sociologist Judy Singer in 1997, refers to brains that work differently from those of a "neurotypical person." This may result in differences in social preferences, ways of learning, ways of communicating or ways of perceiving the environment. The term encompasses autism spectrum disorder, attention deficit hyperactivity disorder, dyslexia, Tourette syndrome, epilepsy, and chronic mental illnesses such as bipolar disorder, obsessive-compulsive disorder, anxiety and depression.
"The neurodiverse population often brings to mind individuals with autism first, but [it] also includes those with ADHD, epilepsy or Tourette's," says Kirsten Cooper, executive director of the Autism Society of Greater Wisconsin. "They are all neurodiverse, and there can be common traits. But not everything is true of everybody. It's very individual."
"One thing we hear a lot — and it's very true — is that if you've met one person with autism, then you've met one person with autism," explains Jeremy Chapman, M.D., a child and adolescent psychiatrist with SSM Health/Treffert Studios in Fond du Lac. "Neurodivergent folks are as different from each other as they are from anyone else."
---
Embracing differences at work
To embrace a neurodiverse workforce, employers must shift away from a one-size-fits-all approach, whether that's in recruitment, in hiring processes like interviewing and training, or through workplace adjustments. But in making these adjustments, employers also have a lot to gain. A recent Deloitte study shows that companies with a more inclusive workforce are six times more agile and creative.
"Businesses are missing out on talent, and the reason is because many individuals have barriers such as difficulty making eye contact or interpreting nonverbal cues during an interview," Chapman says. "Businesses may have unintentional biases against people who communicate differently or who they think may need special accommodations."
Visual cognitive skills (like pattern recognition), increased productivity, ability to handle complexity and repetition, innovation, and process/efficiency improvement are among the abilities often brought to the table by neurodiverse talent. These translate into problem-solving, visual spatial thinking and creative insights. A report by JPMorgan from its Autism at Work initiative found that neurodivergent workers made fewer errors and were 90% to 140% more productive than neurotypical employees.
Mallory Cornelius, president and employment consultant at Green Bay's VaryAbility, LLC, says neurodiverse individuals tend to be very logical thinkers who are very honest and will "tell it like it is," which she considers a strong asset in the workplace.
"Those of us who are neurotypical may make decisions that are biased or fueled by emotion," she says. "Neurodiverse individuals have a strength in that they will be open and honest with you. That is a strength in any employment setting."
At VPI, Inc., a contract assembly and co-packing business based in Appleton, Vice President of Community Relations Megan Gerl says neurodiverse individuals have taken roles in circuit board assembly, where focus and attention to detail is crucial. Others who are more mechanically inclined work on putting together items that require spatial intelligence.
"Some may lack social or interpersonal skills but make up for it in leaps and bounds in technical skills or other job skills," Gerl says.
---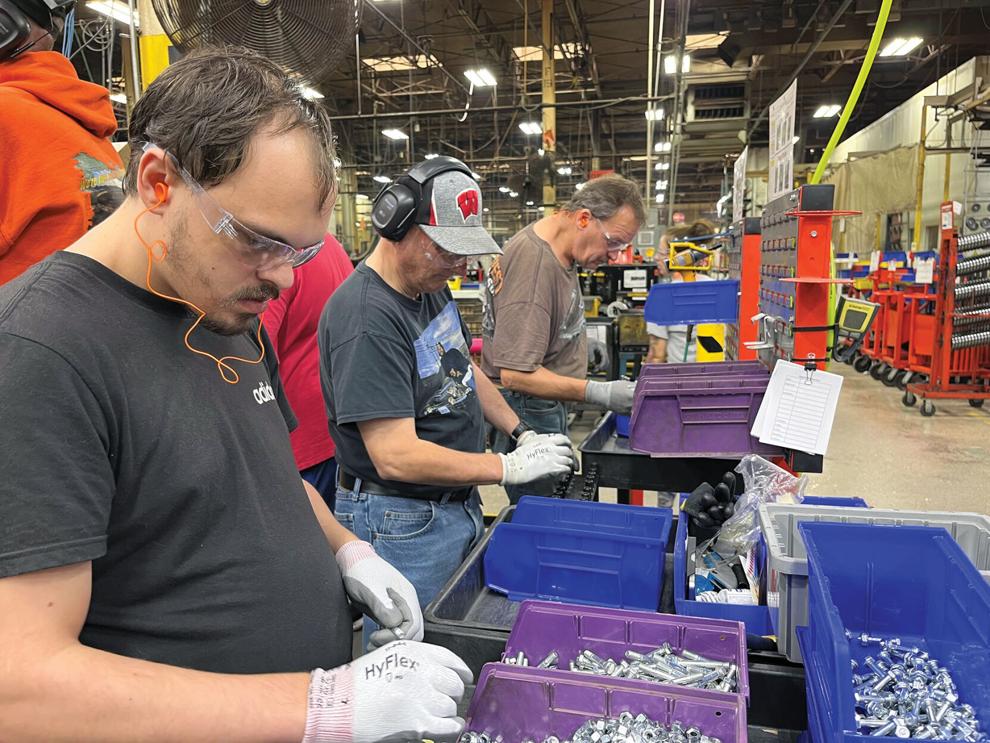 Making the business case
Amid the talent shortage, businesses are trying different recruitment strategies and enticements and even making intentional efforts to appeal to certain segments of the community, and that includes individuals with disabilities.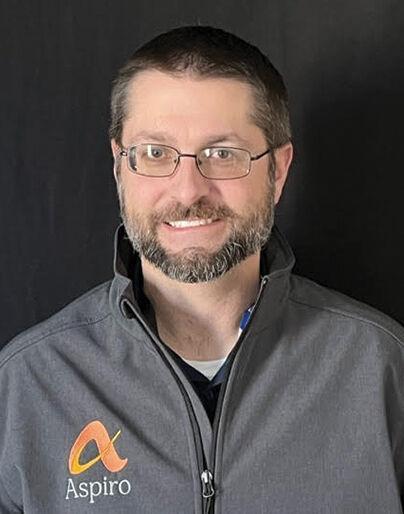 Since its introduction about two years ago, the Group Supported Employment program at Green Bay-based Aspiro has attracted so many businesses that Manager of Community Exploration Joe Stocks says he hasn't had to do any promotion to attract worksites. The program transports individuals to the worksite, accompanied by a staff member who provides job coaching, promoting and cues if needed. The program provides a qualified team of workers to each business and valuable experience to the workers striving for community-integrated employment and increased independence and self-esteem.
"A lot of it comes down to a confidence thing and whether the employee can do it," Stocks says. "They have the skills; they have a lifetime of not necessarily feeling like they belong. But when we fit the person with the skills to the employer that needs it, their consistency, good attitude and work ethic can't help but improve their business. Every business we've been partnered with sees it — from the owners to the VPs to the rest of the team."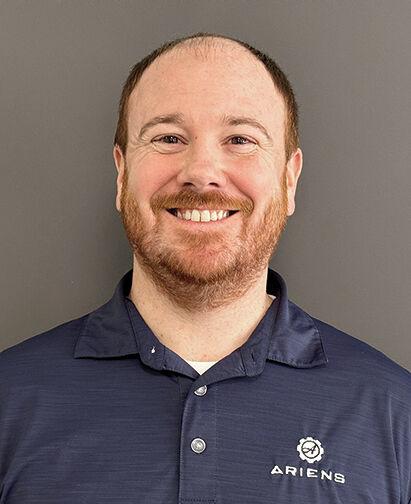 Jesse Nagan, Plant 3 operations director for Brillion-based power equipment manufacturer AriensCo, says the company has added about 26 members to its assembly workforce thanks to Aspiro's program.
"We've been able to tap into a labor pool we didn't have before," Nagan says. "It's provided another avenue to building the units to meet demand. We're considering [expanding] this into our fabrication or other production areas."
Nagan says welcoming and making adjustments for neurodivergent individuals has proven to have a positive impact not only for those employees but the overall workforce.
"We're giving these employees the opportunity to contribute, just like everybody else, and they're happy," he says. "The bigger impact is how that's impacted the entire team and morale."
Many businesses are realizing the great attitude and positivity that neurodivergent individuals bring to the workplace because they have been given the opportunity to contribute, be productive and shine.
"[Neurodiverse individuals] bring dedication and resilience to the workplace. They have had to be resilient their entire life in figuring out how to fit in," Cornelius says.
---
True inclusion requires a culture shift
According to the 2022 Wisconsin Society of Human Resource Management Disability, Inclusion & Accommodation Report, most organizations in Wisconsin agree that hiring individuals with disabilities enriches the diversity climate of the organization, and that their workplaces are positive and supportive of employing people with disabilities.
But the survey also showed that most organizations have not implemented practices to increase the recruitment, hiring and retention of individuals with disabilities.
The reasons are as diverse as the individuals they employ. And it's their existing employee population that is ripe with opportunity to embrace and accommodate individuals with disabilities, notes Matt Glowacki, diversity, equity and inclusion and Workflex director for the Wisconsin SHRM State Council and president of the Jefferson County SHRM chapter.
"We have to start with existing employee accommodations. Businesses already employ individuals with non-apparent disabilities, including those related to mental health, and it's about supporting the people they already have," Glowacki says. "We recommend having an interactive process that supports a culture of talking about what they're going through and figuring out reasonable adjustments."
Glowacki is the first to acknowledge that how that happens varies dramatically, hence the need for employers to provide an interactive process to broach conversations with existing employees in an open, safe environment.
"If a business is already accommodating one type of disability, they are far more likely to make the investments into culture that support their people's ability to bring their entire self to work. A rising tide of awareness raises all boats," he says.
---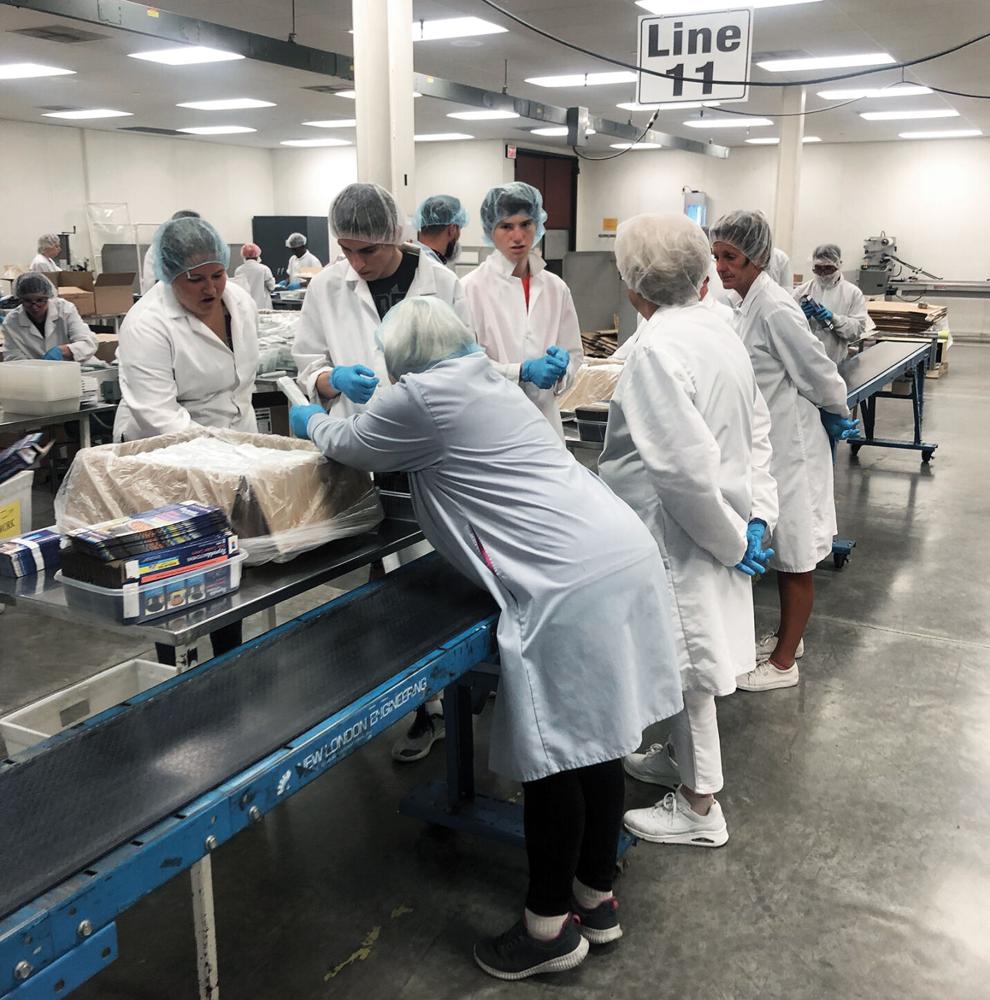 An essential part of DEI
Embracing individuals who are neurodivergent or who have disabilities needs to be more prominently on businesses' radars as part of their diversity, equity and inclusion work, Cooper says. "I think that's come last in that work, and employers are just starting to see that as part of their DEI efforts," she adds.
Cornelius says including neurodiversity in talent and DEI initiatives is "only going to be a positive thing."
"[Neurodiverse individuals] bring new perspectives to the workplace, and sometimes those innovations and ideas are what's needed to attract other new employees," she says. "If other individuals hear about efforts to make a more inclusive and welcoming environment, you will attract more employees — those with disabilities, who are neurodiverse and neurotypical as well."
For Ann Bell, owner and CEO of Mike's Popcorn in Menasha, accommodating the needs of neurodivergent employees isn't a huge lift. The company employs three neurodivergent individuals on its lines as well as another employee in its housekeeping department.
"Every day, all day, businesses and owners are making accommodations, be it through communication, training, day-to-day tasks, for different employees," she says. "This is no different, and it doesn't need to be any different."
Cornelius cannot agree more.
"So many times, more than just that one individual benefits from the workplace or work task adjustment," she says. "Whether it's a new way of approaching a task, a task list, a go-to person for questions or retraining, the very things being done for an individual who is neurodiverse or who has a disability will benefit lots of others. I've heard it time and again, 'We can all benefit from this!'"
---

Creating a neurodiverse workplace
"It's important to remember there are general supports we think of when we think of autistic individuals," says Kirsten Cooper of the Autism Society of Greater Wisconsin. "And there are supports that work for a lot of people, but they don't work for everyone. We recommend trying these basic supports first and then individualizing for the person."
Don't immediately dismiss individuals who don't interview well because they're socially awkward or don't make eye contact. Be willing to adjust interviewing processes. And on an even-bigger scale, give great thought to modifying human resources processes that tend to favor the neurotypical.
"We have found so many employees for whom the interview process doesn't go as expected, but that doesn't mean the person wouldn't be a good fit. In fact, they might be a great employee but the [existing] interviewing process may not allow you to see that," says VPI Inc.'s Megan Gerl.
For example, being given time to absorb interview questions and having questions asked in the same sequence can be beneficial for dyslexic individuals and for others who are neurodiverse. Ideally, questions are shared with the candidate in advance so they have time to prepare. Other tips: Ask direct, specific questions rather than questions based on conjecture and avoid rapid-fire questions from multiple interviewers, as this can cause stress and anxiety, be off-putting and hard to follow.
"Some neurodiverse individuals don't understand the nuances or 'beating-around-the-bush' type of questions and do best with 'straight-to-the-point' questions that they will answer honestly," says VaryAbility's Mallory Cornelius, who is also a member of the diversity, equity and inclusiveness task force of the Greater Green Bay Chamber's Economic Development Strategic Plan.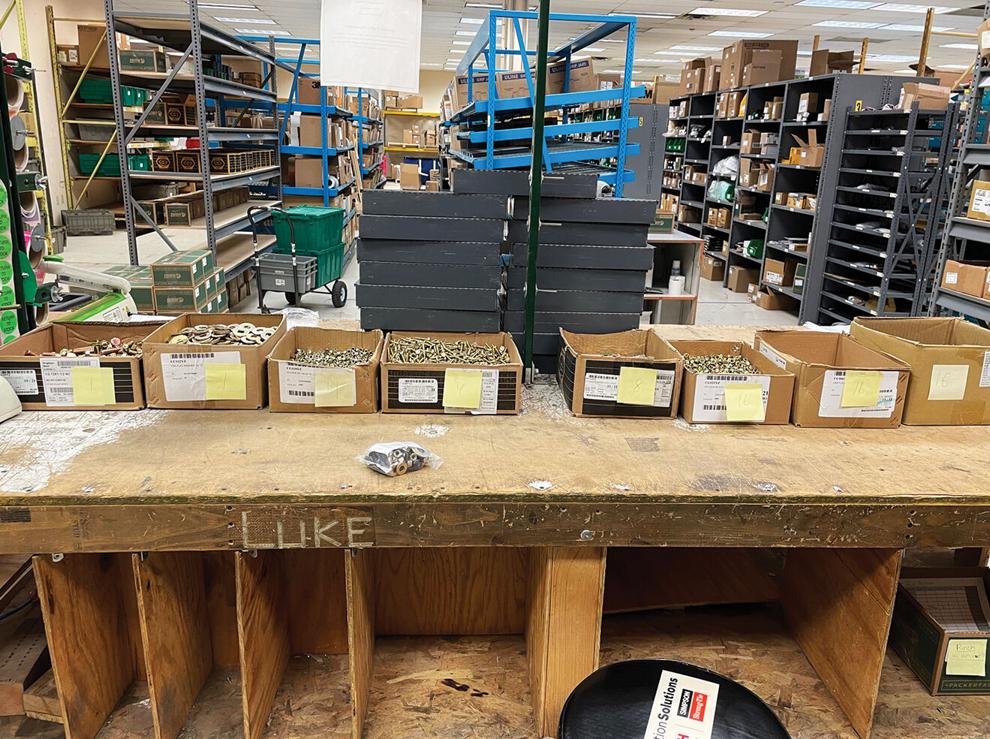 At Packer Fastener in Appleton, Operations Manager Jon Ledvina often joins interviews with prospective employees and encourages those individuals' parents or guardians, and sometimes job coaches, to attend with them. Cornelius says she encourages employers to welcome employment consultants to interviews with neurodiverse candidates in order to bridge the gap and facilitate the conversation.
Offer meet-and-greets and job shadowing/work experience opportunities prior to the application process. This allows potential employees and employers to see if the environment and role are good fits before taking additional steps.
Be flexible with job arrangements. Manufacturing typically offers full-time work only. Manufacturers are increasingly seeing they can obtain quality employees on a part-time or modified schedule.
Offer tours of the work environment. Manufacturing environments especially can have a lot of activity and noise with forklifts, machines, etc.
"Sometimes, the environment is even more important than the work being done," says Gerl.
Be willing to make engineering modifications. Employers such as AriensCo have engineered modifications to simplify processes. Jesse Nagan says the company works with Aspiro to regularly welcome 26 individuals who work four hours a day, five days a week.
"Right now, they are building subassemblies used for all our high-volume snow assembly cells," Nagan says. "We created a dedicated workspace for this team and always have one of three jobs ready for them to do. It's been a win-win."
Understand that some tasks may require additional time because individuals with ADHD may have lower processing speeds, those with dyslexia have difficulty with reading, and autistic individuals may struggle with social expectations. At Packer Fastener, leadership recognized that some individuals in the kitting division may have a challenge counting correctly. To aid in that, they built jigs with 10 spaces. Employees know items need to be in all the spaces.
"We have come up with special tools to maintain accuracy because that's what we do," says Ledvina. "[Custom kitting] is getting to be pretty big for us as a company."
Reconsider the onboarding process as it can be problematic for neurodivergent new hires. Often, these emphasize social interactions and icebreakers that can cause anxiety and be challenging for individuals with social communication challenges. Also, it can be beneficial to provide onboarding information in advance and in a variety of formats long before the onboarding to allow time to review and digest.
Provide ongoing access to job coaches, employment consultants and mentors in addition to supervisors and leads. Job coaches in particular can assist with time management, communication and other relevant skills to the job. Be willing to have a two-way dialogue with neurodivergent employees.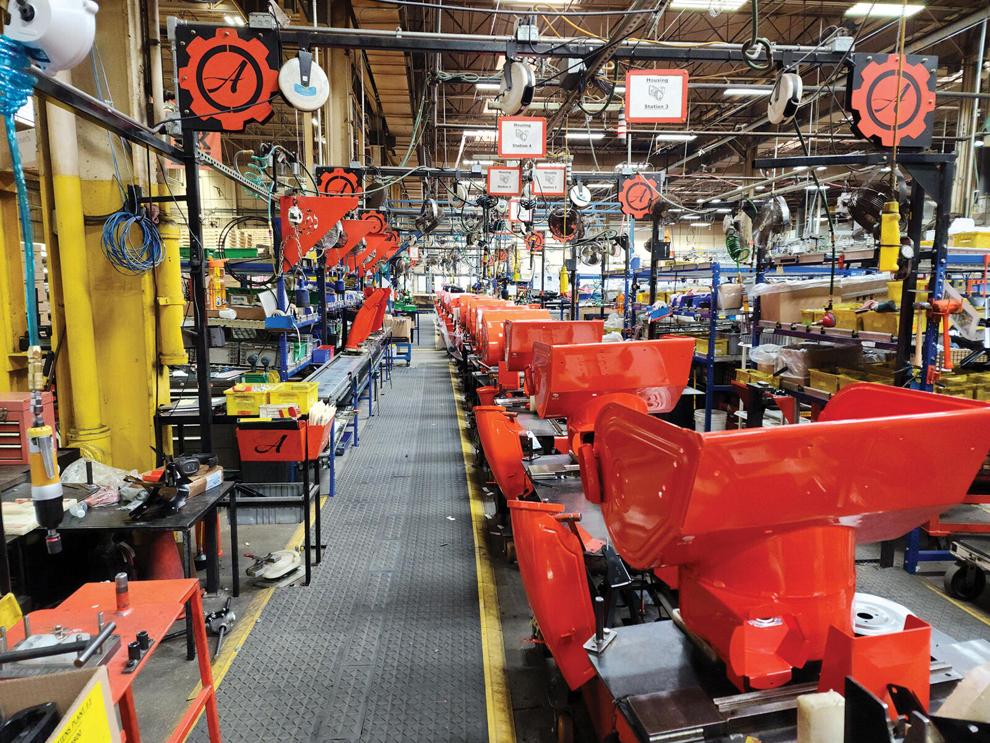 "We don't always ask for help when we need it," explains Eric Kissinger, Autism Society of Greater Wisconsin board member and secretary, as well as facilitator of the organization's biweekly adult support group. "Employers can help make this easier by asking, 'How can I help you do the best job you can in this role?' and get to know us. In my group, people say it's helpful when employers work with them and try to talk to them on a more personal level."
Provide written, concise instructions accompanied by audio ones. These allow neurodivergent employees to accomplish their work goals efficiently. In addition, people with ADHD frequently struggle with remembering what they are told to do. Autistic individuals tend to be black and white, literal thinkers. Those with dyslexia and/or auditory processing difficulties also benefit from a combination of written and spoken information. This can extend to providing agendas and materials in advance of a meeting to accommodate an autistic individual.
"That's probably the biggest thing my team and I have to remember: to communicate and explain things in detail to [neurodivergent individuals]," says Mike's Popcorn's Ann Bell.
Do foreshadowing any time there are changes to the schedule, process, etc. If Tuesdays will continually have a safety meeting at the start of the shift, prepare the employee for that in advance.
"This means giving employees time to make the transitions when there are changes," Bell says.
Offer access to noise-canceling headphones or a designated work area away from high noise levels.
At FyterTech Nonwovens in De Pere, both the folding of medical absorption pads and spill kit prepping tasks are performed in a designated area away from loud machines. Open-plan concepts can create an overwhelming environment; consider putting up barriers of some kind.
"A lot of noise or shuffling doesn't work well for many of them, so we eliminate that," says Jessica Van Den Plas, the company's employee experience manager.
Office lighting can play a part, too, with overly bright and fluorescent lighting and extreme temperatures (often inherent in manufacturing environments) causing sensory overload.
Provide uninterrupted work time and a routine so employees can focus on the task(s) at hand and "get into the zone."

---

Offer the ability to take an extra break or to step away from the work area for short breaks if needed.

---

Provide stress balls or discs as well as fidget devices for use during meetings to help with lowering sensory overload, excess energy or anxiety. Recording meetings is welcomed so that someone who misses something can go back and review it, and closed captioning helps individuals who benefit from having information presented in written form.

---

Give consideration to potential sensory challenges. For example, if a role requires the use of a hairnet or lab coat, it's best making the potential employee aware of the requirement prior to securing the role.

---

Form partnerships with nonprofit organizations, state agencies such as the Wisconsin Department of Vocational Rehabilitation, and entities such as Aspiro, Goodwill, Curative Connections and others that assist individuals who are neurodivergent and/or have disabilities in finding and retaining work.

---

Be inclusive. Invite neurodiverse employees to work parties and other opportunities to socialize. Some may struggle with large groups because it's overstimulating, but asking is always welcome.
Neurodivergent individuals can be as diverse as any other population, and there is no "one-size-fits-all" approach to best practices for employing neurodivergent individuals.
"It's a process of trial and error," Gerl says. "[A particular item] may not work, but it may lead to something else that does."
And in most cases, the reasonable adjustments neurodiverse individuals need are just that — reasonable.
— Lori Kaye Lodes