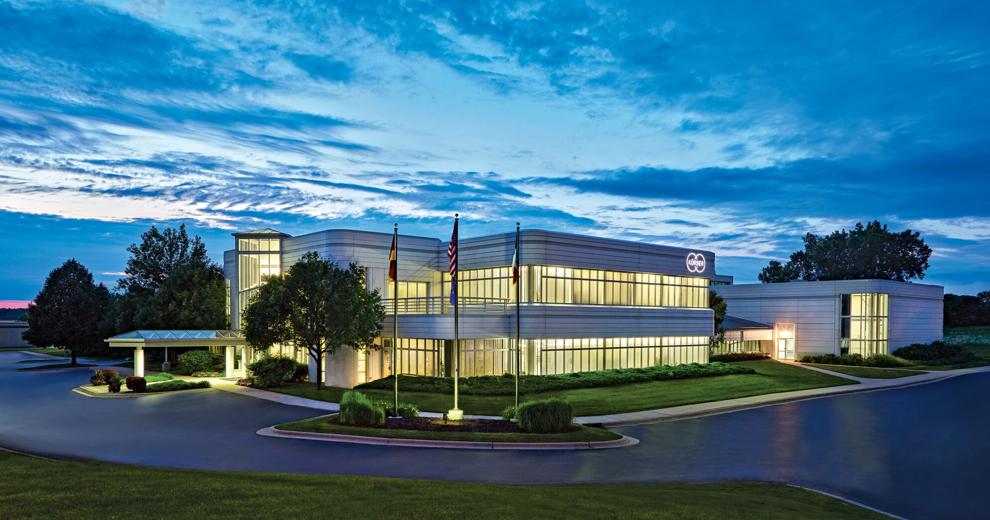 When Aebi Schmidt Group, a Switzerland-based manufacturer, acquired M-B Companies of Chilton and New Holstein in 2017, the move brought tremendous benefits to both parties. The most visible part of that for M-B Companies has been the $13 million Aebi Schmidt invested in a manufacturing expansion and new corporate office in Chilton, which opened in 2021.
"They really put their roots in deeper into this community with that investment," says M-B Companies CEO Doug Blada. 
Prior to Aebi Schmidt's acquisition of M-B Companies, a manufacturer of airport snow removal equipment, the two organizations had been competitors. Blada says now that they work as a team, they're stronger as a team. It's also provided opportunities for the North American and European groups to learn from one another. 
With Aebi Schmidt's recent acquisition of another Wisconsin company, Monroe Truck Equipment, Blada says the parent company's revenue in North America is roughly the same as its revenue in Europe — Aebi Schmidt has operations in 17 countries worldwide. Under the Aebi Schmidt umbrella, M-B Companies also has won some major business it might have struggled to get in the past, including a large contract with the City of Chicago as well as new business in Canada, China and Greenland.
Green Bay's reputation as a converting and papermaking powerhouse was a big part of what led Europe-based Körber to choose the city as its North American headquarters. The company known today as Körber Tissue got its start in Green Bay as Fabio Perini, also from Europe. In 1994, Körber acquired a majority interest in the global Fabio Perini Group that encompassed the Green Bay headquarters as well as sites in Italy and Brazil.
"When Körber invested in this location, it was to be in this cluster economy with short access to all of the primary players in this market," says Pete Augustine, president of Körber Tissue. 
As Körber established its North American operations, Augustine says it encountered some challenges along the way. It didn't work to view U.S. market entries from the perspective of a German company that could manage North American business from abroad. Today, a "global but local" philosophy guides Körber's North American operations, he says. That includes offering autonomy.
"People recognize that our culture is different than their culture and they empower us. It's our business to run," Augustine says. "We are far away. We're independent, and it's really on us to make sure we're doing the things employees appreciate."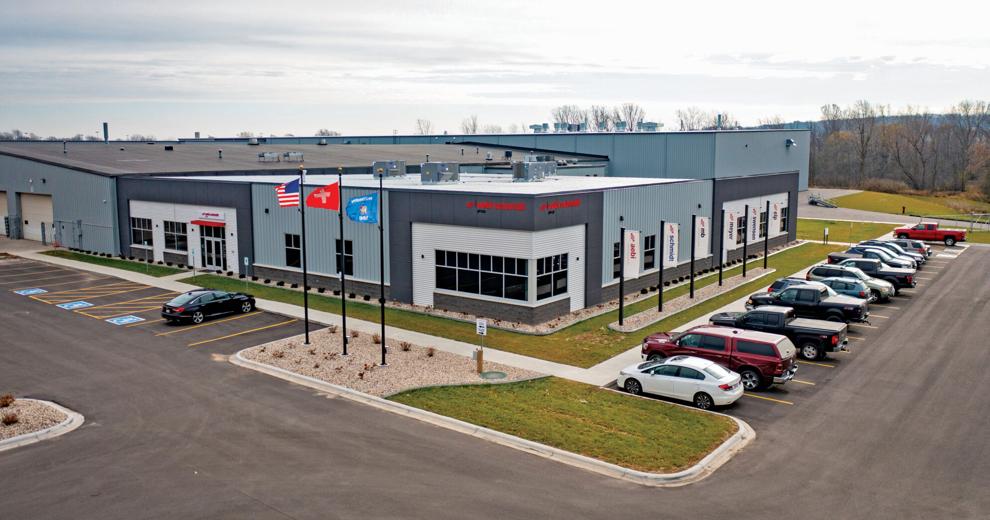 Attractive option
M-B Companies and Körber are two of many examples of successful foreign direct investment throughout Wisconsin. Katy Sinnott, vice president of global trade and investment for the Wisconsin Economic Development Corp., says continuing to pursue FDI is a vital economic development strategy for the state.
"All attraction into the state is very important in growing our economy and strengthening our driver industries," she says.
FDI benefits communities through job creation, an increased tax base, investments in facilities and technologies, increased business for supply chain partners and a boost in exports. Sinnott says WEDC has found that foreign-owned companies tend to be greater exporters than homegrown businesses.
Throughout the past decade, Wisconsin has seen a lot of FDI activity. One of the most high-profile examples is German candy maker Haribo opening a manufacturing plant in Pleasant Prairie. More recently, MilliporeSigma, which is a subsidiary of Germany-based Merck KGaA, announced plans to build a new production facility at the company's Sheboygan site to help ensure local supply and production capacity for critical products for pandemic preparedness, including vaccines.
Wisconsin boasts strength in several industries, including freshwater technology, energy power and controls, food and beverage, advanced manufacturing, bio health, forest products, and aviation and aerospace, Sinnott says.
Beyond that, overseas companies view investing in North American operations as a way to take advantage of the United States-Mexico-Canada Agreement. Many foreign companies see value in becoming part of the supply chain in Wisconsin, which includes industrial equipment, automotive parts and medical equipment, Sinnott says.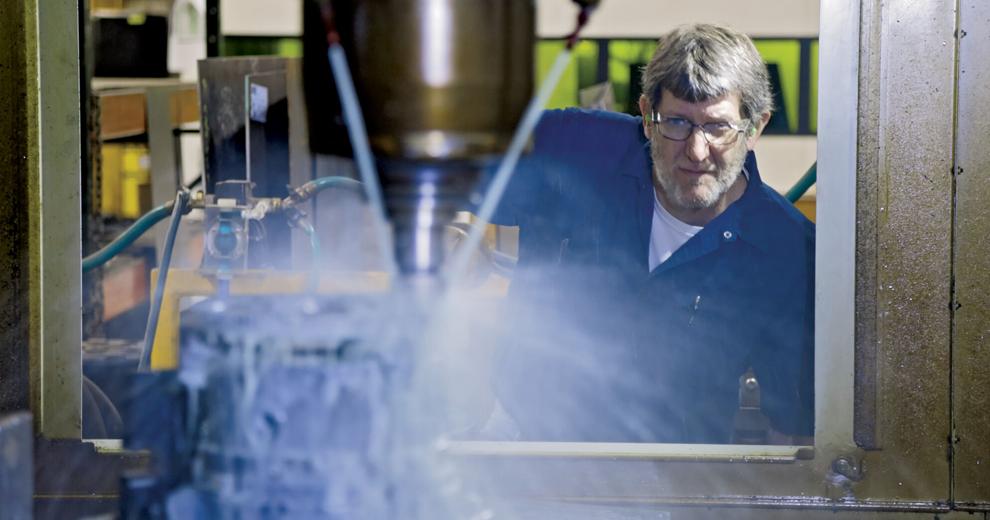 Food manufacturing is one area where the New North shines. "We're known for beer and cheese, but we're that and so much more. We're No. 1 in the United States for food production equipment. We're No. 1 in some organic crops. We have a huge cluster of ingredients companies here," Sinnott says.
Examples of foreign companies taking advantage of that include Irish dairy cooperative Ornua Ingredients, which invested $10 million in 2020 to upgrade its cheese ingredients operations in Hilbert, and Agropur, a Quebec, Canada-based company that is building a new $168 million cheese factory in Little Chute.
"It just goes to show they found the right culture fit, the right product, the right operation, the right atmosphere for them to be able to expand and keep their projects here," says Barbara Koldos, vice president of business development for New North, Inc.
Wisconsin's proximity to Chicago, a worldwide distribution hub, and Canada, also make it appealing, Koldos says. The state also has a strong business climate, a low tax rate for manufacturing and agriculture, and is one of only two states in the nation that has a fully funded pension, making it less risky to invest here.
When it comes to attracting FDI to the New North, Koldos says the organization promotes a "better together" message: The individual communities in Northeast Wisconsin are stronger because they are part of a larger region. 
New North promotes FDI through convening roundtable events for communities to learn how they can attract investment, as well as through attending trade shows and other development attraction events. Koldos will represent "Team Wisconsin" when she attends SelectUSA, a summit held this June by the U.S. Department of Commerce's International Trade Administration to promote FDI.
For communities wishing to attract FDI, it's important to showcase infrastructure assets as well as quality of life and other amenities, Sinnott says. "For many companies that locate in Wisconsin, they want to make sure there's going to be a high-quality life for their employees."