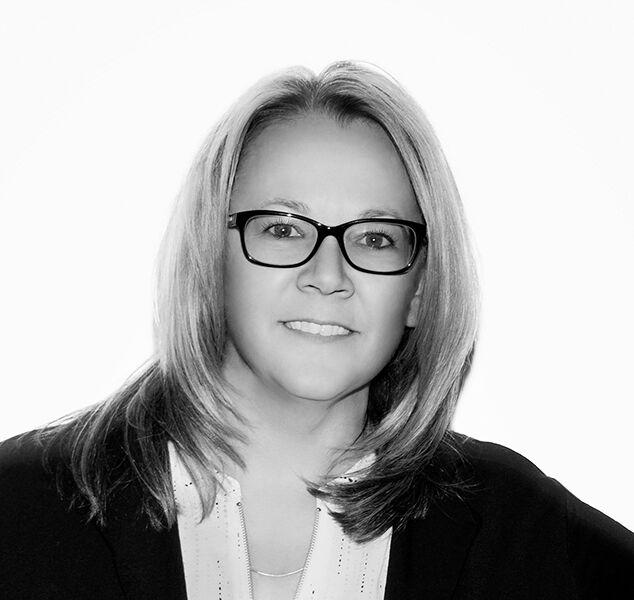 INSIGHT FROM ...
Lori O'Connor, Business Development Manager, Vye
Undoubtedly, perceptions of manufacturing have improved over the past decade thanks to numerous workplace advancements. It's more common to hear about high-paying jobs, innovative technology, growth opportunities and clean work environments. Yet manufacturers struggle to find enough skilled and unskilled workers to meet their needs.
To help answer that, the Northeast Wisconsin Manufacturing Alliance recently commissioned a study with Atomic Research to better understand the perceptions and experiences of young, high-performing manufacturing workers in Northeast Wisconsin. The intent was to use these results to develop messaging, content and other programs to connect with young job seekers best suited to fill manufacturing vacancies.
---
The results
The focus group participants talked about pay and financial stability, tuition reimbursement, on-the-job problem solving and advancement opportunities as motivators for staying in the field. No surprises there, as that's often the message we hear. These messages have changed the perception of manufacturing for the better.
The group also described several intangible benefits:
the ability to tap into their unique talents, learning styles and personalities
the sense of pride in working on something that matters
relaxed environments
being cared for as an individual, not just a cog in the wheel
Despite rarely being found in job listings, websites and promotional ads, these benefits seem logical.
The most interesting takeaway from this study was the underlying theme of authenticity. Participants felt the manufacturing environment allowed them to be themselves. They didn't need to dress fancy or act a certain way, which translated to a less stressful work environment. However, they felt companies didn't necessarily showcase the actual work environment and that manufacturing is sometimes portrayed as more glamourous than it is.
My initial response was to wonder if, in an effort to improve the industry's image, we've gone too far in the other direction. But that theory doesn't align with the facilities I've seen or advancements taking place throughout the industry. Trying to reconcile those thoughts, I went back to our agency's niche in solving problems. I applied an empathy-based approach.

---
Using empathy to recruit and retain talent
If you want to attract millennials, it helps to understand them as a demographic. Millennials are curious, transparent, authentic and want to know about their advancement opportunities. A one-size-fits-all approach to "selling your company" isn't going to work.
My advice? Disrupt your current recruitment efforts and provide a personalized strategy that reflects your company's authentic self. Here are a few ideas to get you started:
1. Give them a glimpse into the life.
Don't just talk about the benefits your company offers — show them. Go onto your manufacturing floor and film 30- to 60-second video clips of your employees. Keep it simple and unscripted.
2. Showcase employee success stories.
Success means different things to different people. It can mean advancing in your career, nights and weekends with your family, having the financial means to buy a fishing boat and so much more. Each of your employees has a success story. Find out what it is and share it.
3. Make it easy for employees to promote you.
Give your employees the power to influence their family and friends. Make it easy for them to share info about job opportunities within your company by providing social graphics or verbiage. Extend their lunch hour by 15 minutes, allowing time to post on the job.
4. Provide flexibility that works for each team member.
Tuition reimbursement is commonly listed as a motivator, but what if you already have a college degree? Consider offering tuition debt reimbursement or flexible scheduling to attract someone who needs more time at home.
---
Shaking it up
Job seekers find job openings in various places, but they always go to the company's website to learn more before applying. Creating a website that matches your company environment and culture improves the odds of attracting (and keeping) the high performers.
Shake things up. Disrupt your current recruitment process and adopt a new one — one that places the needs of your future employees at the center and depicts your company's authentic self. If you'd like to learn more about recruitment and retention in the manufacturing sector, check out our master guide at www.vye.agency/manufacturing, which discusses building a system that attracts qualified candidates.
---
Lori O'Connor is the business development manager at Vye, an inbound marketing agency with locations in Green Bay and St. Cloud, Minnesota, that partners with B2B clients across the Midwest on marketing strategies that combine technology, data and creativity. She believes that thriving local businesses fuel communities and has spent her career helping businesses by identifying obstacles that stand in the way of growth and finding new, creative ways to address them, including service to the NEW Manufacturing Alliance's Communication Task Force.