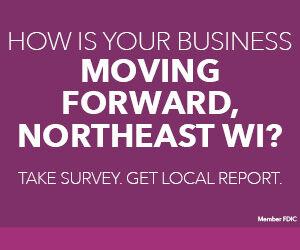 First Business Bank has launched its 13th annual economic survey for Northeast Wisconsin.
The survey asks business owners about their year and what they expect in 2022. The results are then tallied and used to create the Business Statistics & Trends Report.
"It's important that all businesses benefit from the survey results, so we try to survey as many senior business leaders as possible, and we always share the results with everyone," said First Business Bank CEO Mark Meloy.
After taking the anonymous survey, there's an option to request a free copy of the report, which business leaders will receive via email in December. This year, First Business Bank will also offer a video synopsis of the survey results.
The data-rich report provides a hyperlocal snapshot of how businesses in the community are doing and their predictions for 2022, Meloy said.
Click here to take the survey.