NEW NORTH—Insight Publications will present its first 40 Under 40 Awards May 31 in a special event.
Join us May 31 at The Weidner (2350 Weidner Center Drive, Green Bay, WI 54311).
4:00pm- Doors Open
4:00pm- Networking time
5:45pm- Awards Program
7:00pm- Dessert Networking Hour
Honorees will be recognized based on professional and civic accomplishments. They must also live or work within the 18-county New North Region.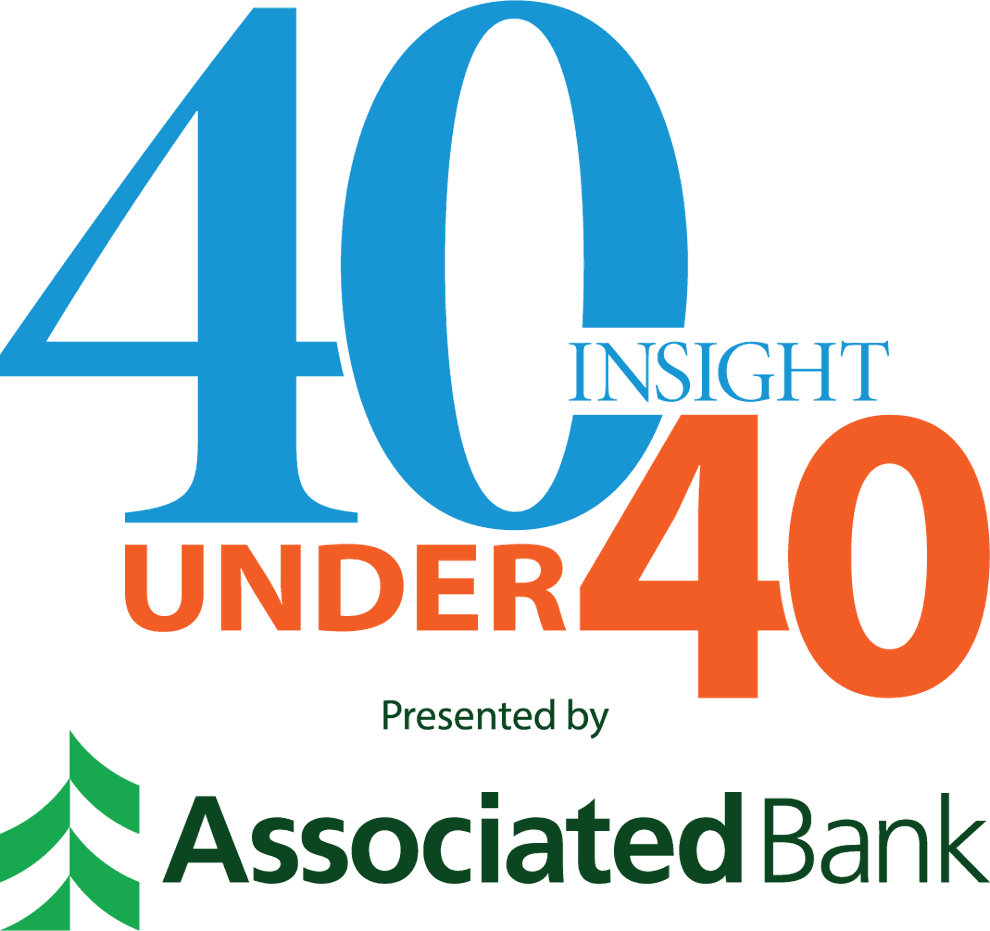 "On the heels of our many successful Insight events that have engaged so many people throughout the New North Region, we are excited to be adding 40 Under 40 for 2023," Insight Publisher Brian Rasmussen said. "While many of our partners throughout the region already have some great programs and traditions recognizing young professionals that we are proud to support, we are confident this new award will only broaden the scope and reach of those programs by bringing a regional perspective."
Multiple sponsorship opportunities are also available. For more information or to become a sponsor, please contact Stephanie Crowe (scrowe@insightonbusiness.com) or Libby Vandergeeten (lvandergeeten@insightonbusiness.com) at (920) 882-0491.
---
2023 Insight 40 Under 40
Tanya Arentsen, Acuity
Cordero Barkley, TitletownTech
Ryan Batley, R.B. Hospitality/Best Western Premier Bridgewood Resort Hotel & Conference Center
Lalu Bere, Fork Farms
Paul Carlsen, Lakeshore Technical College
Bradley Cebulski, BConnected, LLC
Eliza Cussen, Divorcist
Carolyn Desrosiers, Community Foundation for the Fox Valley Region
Carrie Dorski, Northeast Wisconsin Technical College
Melanie Draheim, Network Health
Katy Glodosky, Weill Center for the Performing Arts
Tony Goebel, 5G Benefits, LLC
Christine Gunderson, Greater Green Bay Chamber
Rachel Hansen, Oshkosh Corporation
Ciara Hill, Reach Counseling Services
Ashley Jones, The Bellin Health Foundation
Vaya Jones, ThedaCare & City of Appleton
Ryan Lonergan, Fragout Podcast/Wisconsin Veteran LLC
Kayla McNamara, Boys & Girls Clubs of the Fox Valley
Marissa Meli, Green Bay Packers
Thomas W. Moniz, von Briesen & Roper, s.c.
Justin M. Nickels, City of Manitowoc
Taylor Anne Reichow, Wisconsin Army National Guard
Nina Nolan Rouse, St. Norbert College
Emilee Rysticken, Scream 'N Conuts and The High Lift
Eric Saeger, Modular Web Solutions
Hope Schaefer, Girls on the Run of Northeast Wisconsin
Andrew Schmitz, gener8tor
Autumn Siudzinski, ChemDirect
Conner Stilp, CENTURY 21 Ace Realty
Kimberly Stoeger, Nutritional Healing, LLC
Allie Thut, On Broadway, Inc.
Christiana Trapani, Door County Candle Company
Jacob VanDaalwyk, Associated Bank
Travis Vanden Heuvel, KHROME Agency
Sadie Vander Velde, Envision Greater Fond du Lac
Manny Vasquez, Pfefferle Companies, Inc.
Jose Villa, Fox Communities Credit Union
Tiffany Woelfel, Amundsen Davis LLC
Thai Xiong, Appleton Area School District