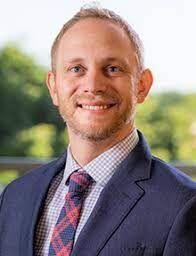 When looking at economic data, it's all about perspective. That was the message St. Norbert College Economics Professor Marc Schaffer shared during his keynote address at InDevelopment.
InDevelopment, held Sept. 9 at the KI Convention Center in Green Bay, is a conference focused on commercial and economic development in the New North.
Schaffer presented current economic statistics, including how the New North fares compared with the rest of Wisconsin and the country. "There's still a lot of weird things going on with the economy, but the New North is doing better than what's happening at the state and national levels," he says.
The region's strong economy is based on its solid manufacturing base, says Schaffer, adding these higher-paying jobs held fairly steady in number throughout the pandemic. Lower-wage jobs, especially in restaurants and hospitality, are still not at their pre-pandemic levels.
"I think there's a lot of people who lost their jobs when the venue was closed and are not eager to go back since there's that worry it will happen again," he says. "They are looking for jobs that are more reliable and hopefully better paying."
Inflation is another topic economists are paying close attention to. The pandemic and the impact it had on the supply chain has led to higher prices as the demand grows for certain products while supply remains low. 
Schaffer says building supplies is a perfect example. As new construction increases, the available supply of lumber, for example, hasn't caught up to the demand.
"The Federal Reserve is looking at all the data and trying to decide if this is permanent or transitory inflation," he says. "Transitory means it's just for a short time as supply and demand levels out."
If the Fed decides to raise interest rates to slow inflation, the economy then begins to slow, Schaffer says. "Economists keep looking at the trends and just aren't sure yet where things will end up," he says.
Another area rife with questions is the labor supply. Right now, there aren't enough employees to fill all of the open jobs. "A lot of people left the workforce (during the pandemic) and didn't come back," Schaffer says. "Some people decided to just retire or stayed away due to health concerns or needed to care for children. Now that the extra unemployment benefits are ending, it will be interesting to see what happens."
Although as long as COVID-19 remains, people may be hesitant, he adds. Another place where the pandemic is dampening economic activity is in retail sales. After increasing for several months, sales have decreased as some consumers have decided to stay home due to the surging Delta variant.
"So many things are contingent on COVID and there are a lot of unknowns," Schaffer says. 
Besides Schaffer's speech, InDevelopment included a development briefing from the City of Green Bay on some of its projects and a panel discussion led by New North President and CEO Barb LaMue on several commercial sectors including mixed-use projects in opportunity zones, office space, transportation and logistics, and industrial and warehouse space.