GRAND CHUTE & OSHKOSH—Visitor spending in the Fox Cities increased to $466 million in 2021, a 40 percent increase over 2020 spending, said the Fox Cities Convention & Visitors Bureau (FCCVB). The amount puts the Fox Cities back within 9 percent of visitor spending in 2019, a pre-pandemic and record year for visitors.
Spending in 2021 directly supported 4,652 jobs in the Fox Cities tourism industry with employee income of $117 million, the FCCVB said.
"Tourism is an integral part of the Fox Cities economy and we are pleased to see the industry on a strong road to recovery," said Pam Seidl, executive director of the FCCVB. "We appreciate the on-going support of our local municipal leaders, industry partners and residents and look forward to a full recovery in the years ahead."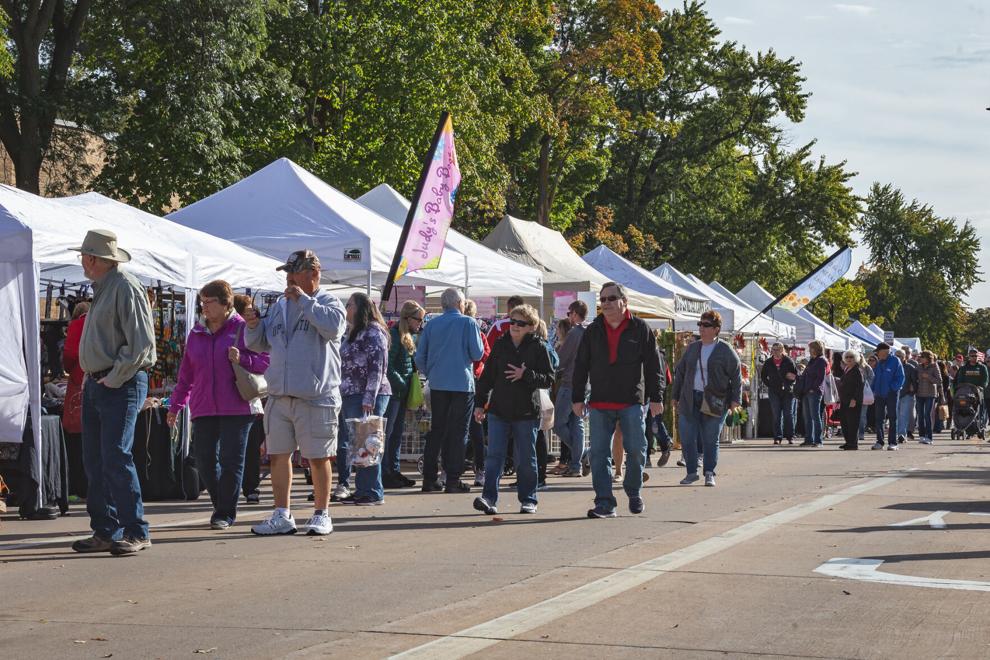 Visitor spending is tracked across five categories. Lodging showed an 82 percent growth over 2020 with visitor spend increasing to $91 million. Recreation and food and beverage followed with respective year over year increases of 43 percent and 36 percent, and local transportation increased by 29 percent. Retail spending reached $107 million, surpassing 2019 by 1.2 percent.
"Although our visitor spending numbers have increased significantly over 2020, there is still work to be done to both meet and surpass 2019 levels," said Maddie Uhlenbrauck, marketing communications manager. "We are encouraged by the fact that Q4 spending in 2021 outpaced Q4 spending in 2019 and we expect this trend to continue as we enter our busy summer season."
The local data covers the 19 communities served by the FCCVB: Appleton, Kaukauna, Menasha, Neenah, Combined Locks, Fox Crossing, Harrison, Hortonville, Kimberly, Little Chute, Sherwood, Buchanan, Clayton, Freedom, Grand Chute, Greenville, Vandenbroek, Woodville and Town of Neenah.
As the future of tourism in the Fox Cities continues to evolve, the FCCVB has begun work on a Destination Master Plan in collaboration with industry partners and residents. Fox Cities residents can complete a short survey at www.surveymonkey.com/r/JPMXMXT.  
The state of Wisconsin saw direct visitor spending rise 31.1 percent to $12.9 billion in 2021. Wisconsin hosted over 102.3 million visitor trips in 2021, up 12 percent from 2020. Statewide tourism supported more than 118,000 jobs and generated $1.4 billion in state and local taxes. The Wisconsin Department of Tourism showed state tourism generated a $20.9 billion in total economic impact.
In 2021, Winnebago County tourism generated more than 4,000 full and part-time jobs across diverse sectors of the industry, up 6 percent over 2020, with the county contributing $458 million in total economic impact. 
"Tourism is so important and we could not be more excited to see visitor spending and impact rebound as we recover after the pandemic," said Amy Albright, Oshkosh Convention & Visitors Bureau Executive Director. "It is amazing to see travel resume—driving economic impact and giving people the opportunity to experience everything we have to offer."
Statewide, economic impact increased 21 percent in 2021, with all 72 counties reporting double-digit growth over 2020. Additionally, tourism supported more than 169,700 full and part-time jobs statewide across diverse sectors of the industry, up 7 percent over 2020. Wisconsin also hosted over 102.3 million visitor trips in 2021, up 12 percent from 2020. 
Visitors generated $1.4 billion in state and local taxes because of tourism spending. Without this tax revenue, each Wisconsin household would need to pay $580 to maintain the current level of government services generated by tourism. 
Wisconsin tourism continues to recover but has not fully recovered to Wisconsin tourism's record-setting year of 2019, which saw $22.2 billion in total economic impact.