In the last five years across Northeast Wisconsin, there has been an ongoing need for — and historically low availability of — existing industrial buildings to meet the area's growth in manufacturing, transportation and logistics, and other industries.
To help alleviate this growing need, Consolidated Construction Co., Inc. in partnership with NAI Pfefferle and a local development group broke ground on a 100,000-square-foot development project on Highway 41 in Wrightstown.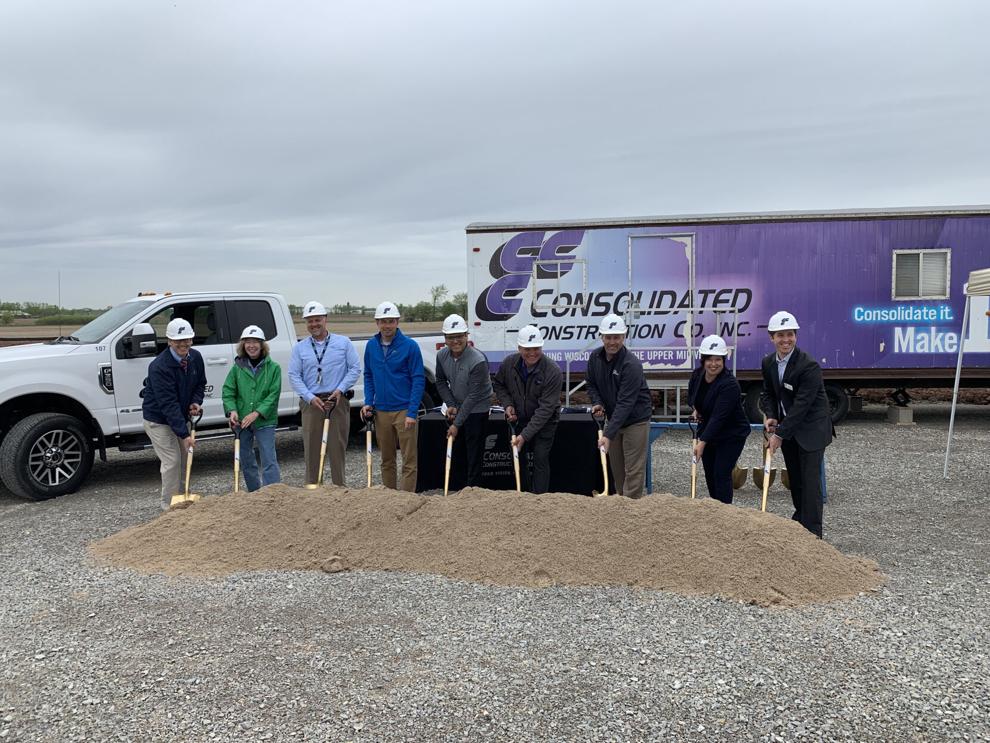 At its size, the development will be the largest speculative building in the history of Brown County.
"As not only design-builder but also an investor, Consolidated is confident in the future of business in Brown County and Wrightstown," said Mark Schwei, executive vice president of Consolidated Construction. "It is a great example of a successful public-private partnership that started with market demand awareness brought forward by the economic development arm of the Greater Green Bay Chamber. Local manufacturers that we've talked to resoundingly support these findings, and Brown County and the Village of Wrightstown were ready to endorse those of us who want to do something about it."
Upon completion, the building will have potential for a variety of light and heavy industrial uses. Divisible to 30,000 square feet, the development also allows for future expansion of an additional 160,000 square feet for a total of 260,000 square feet.
"Our team is looking forward to being the leasing and property management partner on this project. Industrial space is in high demand and short supply throughout the region, so it is encouraging to see new space coming to the Greater Green Bay market. This building will be a great fit for manufacturing, warehouse/distribution, assembly, and other types of industrial and flex users," said Manny Vasquez, vice president of business development for NAI Pfefferle.
Over the past several years, area partners including the Greater Green Bay Chamber have heard regularly from the manufacturing community about their struggles to find existing buildings that can accommodate their expansion needs within Brown County.
"We believe expansion of existing businesses is at the core of community growth," said Kelly Armstrong, vice president of economic development for the Greater Green Bay Chamber. "A spec building like this is extremely exciting for our area and will be vital in allowing businesses to get expansion projects to market faster in Greater Green Bay."