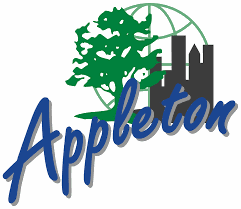 The future of the Zuelke Building in downtown Appleton is slowly coming into focus.
After another developer failed to put together a plan for the building, the City of Appleton will contribute $1.8 million in incentives to help Tegethoff Development turn the historic building into 66 apartments with retail space and tenant amenities on the ground floor.
Tegethoff Development, which is based in Indiana, estimates construction will cost $17.6 million. Work could begin next month with completion in the fall of 2022. 
Known as Zuelke Flats, the 12-story building on College Avenue will include market-rate studio, one- and two-bedroom apartments. In addition to retail space, the first floor will also include a fitness center, game room, dog wash, leasing office and business center. The basement will be turned into a TV lounge and storage space.
Unlike the previous redevelopment plan, the project does not include parking and residents will use nearby city-owned parking facilities.
Built in 1931, the Zuelke Building is on the National Register of Historic Places. Tegethoff Development also is looking into using historic tax credits to help fund the project.