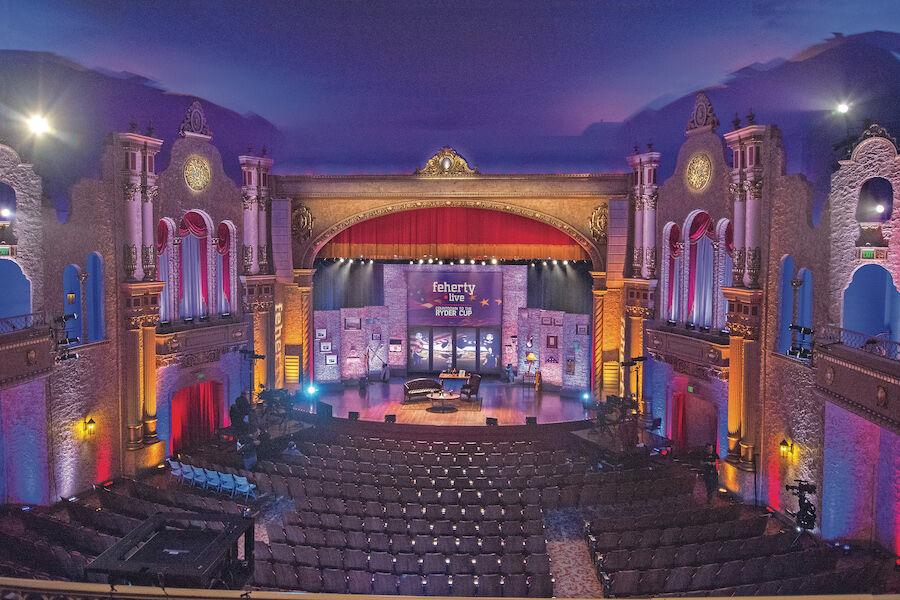 This fall, the Stefanie H. Weill Center for the Performing Arts, a 1,150-seat non-profit theater in Downtown Sheboygan, will celebrate its 20th anniversary since its grand reopening.
The history of the theater dates to the 1920s. Radios were a common household amenity, people listened to jazz music and drank bootleg liquor in secret speakeasys, and most Americans enjoyed nights out at the movies. Across the nation, hundreds of theaters were built to meet consumer demand. Today, the Weill Center is one of these remaining historic venues.
After sitting vacant for years, a group of dedicated volunteers committed to restoring the theater to its original grandeur — a Spanish colonial revival architectural style "atmosphere" theater with a starry night sky ceiling. With a generous gift from the Stefanie H. Weill Charitable Foundation and support from hundreds of community corporations and individuals, the theater reopened its doors 20 years ago on Oct. 13, 2001, with a gala performance by the Sheboygan Symphony Orchestra.
Today, the venue presents a variety of live events including concerts from established and emerging artists, comedy, dance, movies, family shows and more. Recent performers include: The Avett Brothers, Jeff Tweedy, Alan Parsons, Rick Springfield, John Oates, Melissa Etheridge, Charlie Berens and the National Ballet Theatre of Odessa, Ukraine. These performers follow in the footsteps of those who graced the theater's stage in the past: Abbott and Costello, the Marx Brothers and Duke Ellington.
The Weill Center plans to present a special 2021-22 season with a larger variety of performances than ever before. With nearly half a block of undeveloped property owned by the Weill Center, the theater also plans to announce exciting developments this fall to ensure it continues to provide memorable experiences for visitors the next 20 years and beyond.
826 N. 8th St.
Sheboygan, WI 53081
(920) 208-3243