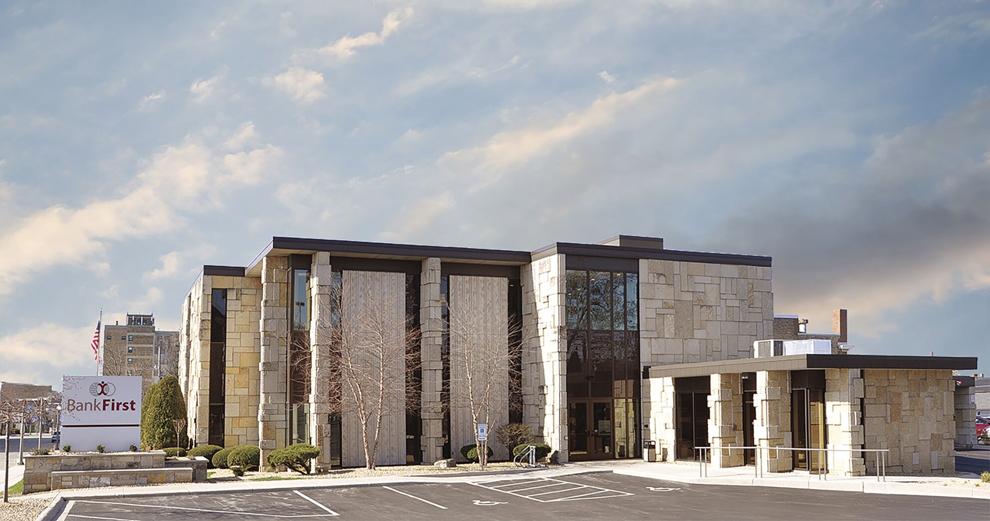 Bank First's promise states: "We are a relationship-based community bank focused on providing innovative products and services that are value driven."
The onset of the COVID-19 pandemic challenged Bank First to use its innovative spirit to respond to the crisis. The bank quickly identified three primary areas to focus its efforts: the health and safety of its employees, continuing to serve its customers and providing financial assistance to local businesses.
Generated by the bank's pandemic committee, the implementation of a pandemic playbook was instrumental in determining next steps. Bank First pursued ways to meet the needs of its customers and community members while ensuring the health and safety of its team. The bank created safety protocols within its offices and enabled a large portion of its workforce the ability to work from home while continuing to serve customers. Bank First launched a new online appointment-scheduling system and improved its processes by fully integrating a streamlined system to complete mortgage applications 100 percent online. 
When shutdowns became the primary topic of conversation, Bank First chose to become a champion of its customers by purchasing $100,000 in gift cards from more than 140 restaurants located within its footprint. This action ensured immediate relief in a time of uncertainty. The bank later donated these gift cards to local families, nonprofit organizations and businesses through various programs once the restrictions were lifted. In continuing its support of local restaurants, the bank also provided weekly lunches to its almost 300 employees from March through June of 2020.
When the Small Business Administration first announced the Paycheck Protection Program (PPP), the quick action and innovation of the bank's lending and administration team identified opportunities to assist local businesses with the program. Bank First used an invaluable resource — its employees — by training and redeploying more than 70 staff members from the front line and other departments to assist with the PPP application process. Concern for the local business community inspired bank employees to work evenings, weekends and holidays to help their friends and neighbors obtain financial relief. Employees saw the need to contribute however possible, as the survival of many businesses was dependent on their actions. Customers and community members were kind to give compliments on the ease of process, attentiveness and support given by the bank's team.
The bank was quick to select an exceptional vendor to submit PPP applications to the SBA. This enabled the bank to not only serve its current business customers but help other businesses that were turned away from their financial institution due to lack of resources. Through teamwork and assistance through the PPP program, as of March 2021, Bank First has aided 2,050 businesses in securing more than $365 million in vital funding; impacting and preserving over 31,550 Wisconsin jobs. 
Throughout the pandemic and within the current economic environment, Bank First continues to live up to its promise. Mike Molepske, CEO of Bank First said, "From the beginning of the COVID-19 pandemic, our commitment to provide both existing and new customers with the financial support they need has been at the forefront of our efforts. At times of uncertainty, it is vital for community banks to be actively engaged by anticipating and responding to the needs of the community. Through the Paycheck Protection Program and several of our own initiatives, we have been able to provide assistance to ensure businesses continue operating effectively and families are able to put food on the table." 
Company: Bank First
Innovation: Launching new systems, streamlining processes
Website: bankfirstwi.bank