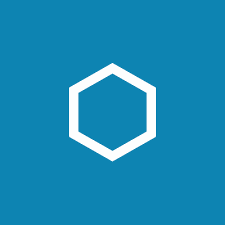 Running integrated marketing campaigns can result in impressive ROI: All your marketing channels can reinforce one another to achieve a more powerful brand experience than any singular marketing effort. But doing it right can be a serious challenge — either you're limited by your staff capabilities or forced to organize marketing strategy across multiple freelancers and agencies, which usually ends in an inconsistent experience with your brand. 
Several pieces make up an integrated marketing strategy: content marketing, web design, creative design, social media, public relations, SEO and paid media/digital. The components you choose should be rooted in strategy that aligns with your sales goals and where each of your prospects is in the sales funnel. You'll also want to leverage data, research and experience to help you determine the specific channels to use.
At Element, we go the extra mile to deliver fully integrated marketing, bringing together all the services clients need under one roof. We offer everything from digital advertising to creative and public relations in-house, and we make sure those efforts work in tandem with one another. But we also know that those services have to be customized to clients and their sales goals so our clients can use the right tactics for their target audience at the right time. Unleash the perfect amount of skill and creativity; nothing more and nothing less.
Innovative marketing in action: Helping unite beef lovers and giving back to the community
Let's take a look at an inspiring example of integrated marketing from one of our clients.
JBS, a leading beef producer, wanted to elevate a retail category by educating consumers and encouraging them to explore different beef cuts and recipes. We helped them launch the Beefitarian brand and develop an integrated marketing approach within their budget and timeline.
Our approach combined social media prizes and contests, a Pandora campaign, a unique influencer campaign, digital and traditional public relations, paid digital, and a cause campaign that raised $10,000 for the Nashville Food Project, an organization that works to alleviate hunger in the Nashville community. The results were remarkable: beef category growth in the Nashville market, 15 media placements in both traditional and digital formats, 6 million total impressions, and 40,700 pageviews of the campaign microsite!
Like JBS, your brand can experience innovative integrated marketing that produces real results. Each of Element's marketing services includes dozens, sometimes more than 50, touchpoints along the way to ensure our clients benefit from a strategic partnership and an authentic relationship. Our mission, should you choose to accept it, is to create great work that strengthens your bottom line. Contact us at 920.983.9800 or info@goelement.com. 
Company: Element
Innovation: Integrated marketing
Website: goelement.com