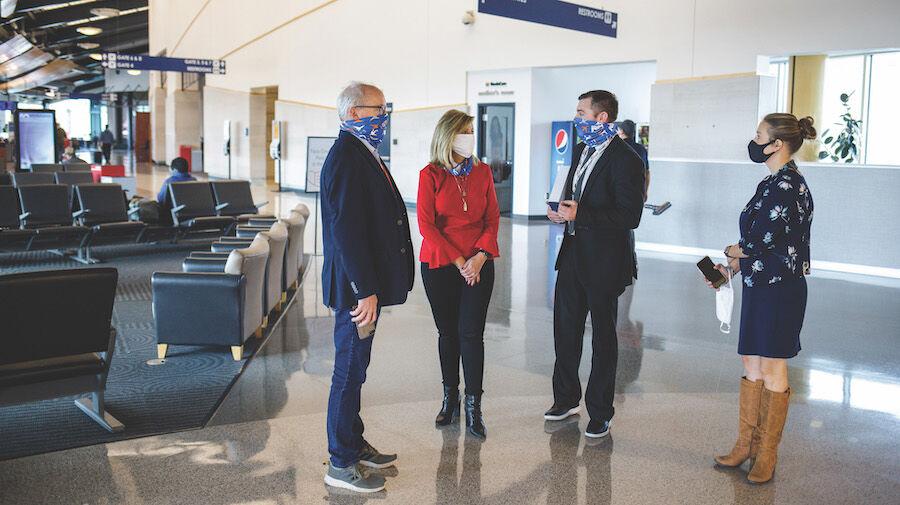 COVID-19 pandemic hit employers and educators hard. But what if your organization's primary role is to support all the employers and educators in your region to promote growth and prosperity? In a global pandemic, the task of "growth and prosperity for all" can seem overwhelming. For many in the Fox Cities, "survive the day" has seemed a more fitting objective throughout the past year.
"We immediately decided we'd just pick up the phone," Fox Cities Chamber of Commerce President and CEO Becky Bartoszek said of that infamous day in March 2020 when the world ground to a halt. "And that's what we did. We called and called. We asked our members how we could help and listened to what they were challenged with. They were hard calls to make, and a lot of our members didn't have an answer yet to what they needed. But we just committed to keeping the conversation going."
In the end, the Fox Cities Chamber worked successfully with 220 small businesses across Outagamie, Calumet and northern Winnebago counties to secure $550,000 in grants, as well as facilitated low-interest loans for 47 local businesses. The chamber took its programming online and worked tirelessly to aggregate resources and COVID-19 information for the community. Appleton's Octoberfest was reimagined into an opportunity for businesses to partner with charities. And true to its mission, the chamber advocated for public policy and public health initiatives that would help keep doors open across the Fox Cities.
"Handling a global pandemic is not something our chamber, or chambers anywhere, had a road map for. But with 138 years of experience serving our 17 communities, we know that outreach and relationships are what matter," Bartoszek said. "And that was our focus throughout this pandemic. In 2021, we are keeping our focus on being here for our community."
To learn more about how the chamber can support your organization or community vision, visit foxcitieschamber.com or call (920) 734-7101.
Company: Fox Cities Chamber
Innovation: Outreach & New Connections
Website: foxcitieschamber.com