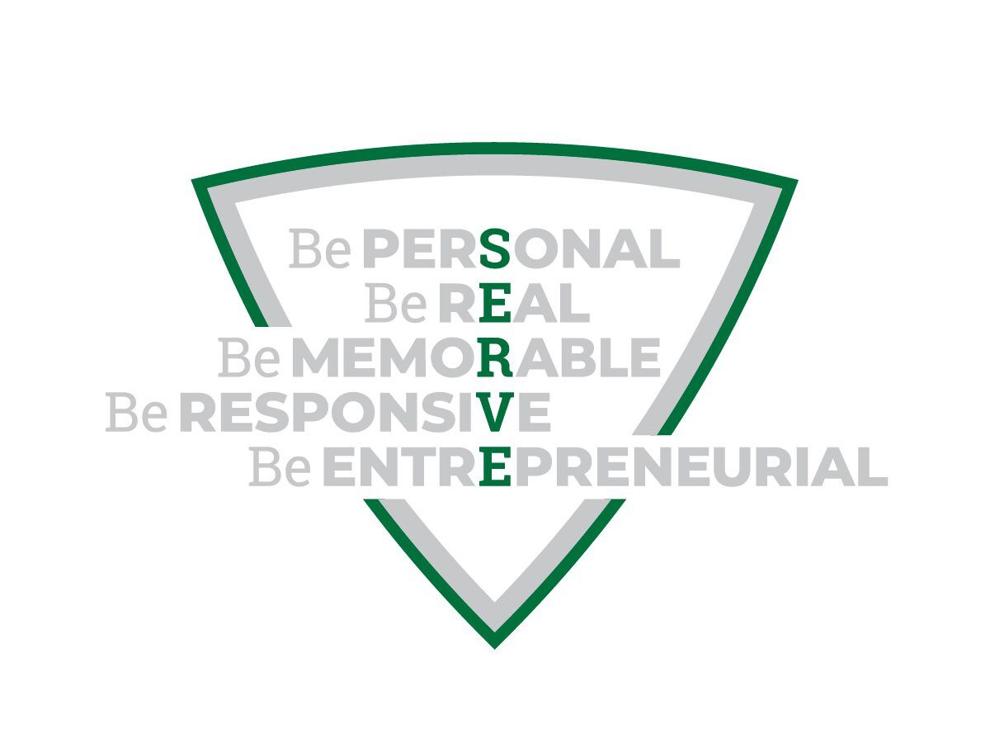 2020 taught us many things, one of which is the incredible resilience and fortitude of our customers and communities. For those of you who found a way to survive and thrive, we are willing to bet it is because of the innovation inherent in your companies. We certainly found that to be true for Nicolet Bank. Given the audience that will be reading this, we fully recognize the folly of writing a "do it this way" article. What we will do, however, is let you know how Nicolet views innovation with the hopes that it may help you somehow.
The definitions of innovation are varied, but most center on the idea of products and/or processes and new and/or creative ways of executing them to create value. All of these are true to some degree. Still, Nicolet chooses to look at innovation as the mindset of our collective employees. We do this because of our purpose and how we compete.
Our purpose at Nicolet is to serve our customers, our communities and each other. We do this with and through people, not just a creative or innovation group, but with every employee who works at Nicolet. We recognize that our culture and our brand rest on the actions of the people closest to our customers.
In 2016, we partnered with our friend and customer John Sweeney to bring this to life. John co-wrote a book, "The Innovative Mindset." The book shows the lessons of John's work in improv comedy, as a keynote speaker and as an entrepreneur. Some of you may remember him as the keynote speaker at the THINC conference in 2017.
Here are a few lessons from the book that we want our people to know:
Everyone at Nicolet has customers, whether internal or external. Our job, our purpose, is to serve these customers. Our core values of "Be Real, Be Responsive, Be Personal, Be Memorable, Be Entrepreneurial" guide our actions to serve.
Listen and defer judgment: When we hit pause and consider the potential of ideas, we will better serve our customers. Replace the phrase "it can't be done" with "let's find out."
Declare your intentions: Add your thoughts to the conversation because you may have the key to the solution. No one is allowed to sit and listen. Join in.
Take action: Our purpose and our core values are action-driven. There isn't time for over-analysis when you are trying to get things done. There is a greater risk of staying the same than in trying something new.
Practice these skills daily. Innovation isn't a department or a small group of individuals; it is everyone. • Think of the potential of living in this mindset; we listen, look for potential and see new ways to serve. We invite others into the conversation and respect their ideas. We take action and move forward. We live our purpose to serve.
If you would like a copy of John's book, we have about 25 on hand. Email us at voice@nicoletbank.com with the subject line "Innovative Mindset," and we will get one to you.
Cheers to a great 2021 and beyond!
Company: Nicolet Bank
Innovation: The innovative mindset
Website: nicoletbank.com